Emergency services have dealt with a fire in Letterkenny this evening. 
The incident occurred at a vacant house at Fairgreen Park on Long Lane. A group of young people were seen running from the scene and residents immediately called the fire brigade before any significant damage was done.
The people responsible are being urged to "cop themselves on" by local councillor Gerry McMonagle.
"This is a very populated and quiet area and does not need this type of behaviour," the Sinn Fein councillor said.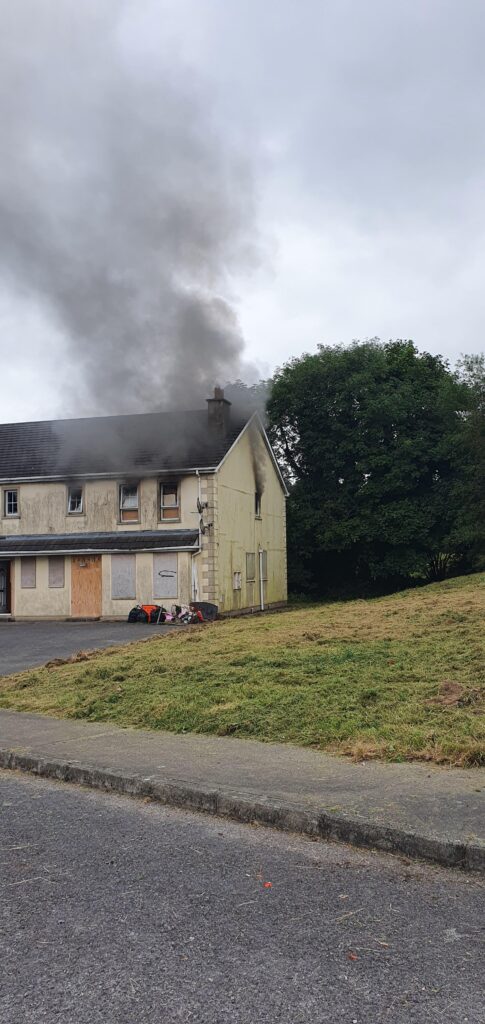 Cllr Mc Monagle is also calling on the owners of the two vacant houses to come forward and secure the properties.
"I met with a number of residents of the estate last week to discuss the anti social behaviour ongoing at the properties. I got the area around the houses cleaned up today thanks to Letterkenny CDP and local residents. I am currently trying to trace the owners to get them to secure the premises to prevent further anti social behaviour."
Cllr McMonagle stated that young people set fire to the property tonight before the houses could be secured.
"Thankfully they were seen running away by residents who immediately phoned the Fire Brigade who on arrival were able to extinguish the fire before too much damage was done," he added.
"I would call on all parents to be vigilant and know where their children are at. I would also ask those young people who were present to come forward and help the Gardai with their enquires.
"These actions cannot be condoned. This time no one was hurt or injured but who's to say this will always be the case. I would like to commend the residents and the Fire Brigade for their response to this potentially dangerous behaviour by those young people involved."