Locals in the Falcarragh area have been left disgusted by a graffiti attack on the local holy grotto at Muckish.
Vandals deliberately targeted the remote grotto which is located behind Muckish on the N56 road.
The attackers daubed writing on the grotto which reads 'End baby murder' and 'End penal laws.'
Local resident Kevin Barrett said he was contacted by Falcarragh Parish Priest Fr James Gillespie who noticed the vandalism as he was passing.
Kevin, who is head of the local Community Employment Scheme, said he was left "disgusted" by the attack on the grotto.
He said "Whatever people's opinions are on abortion or whatever to go and vandalise a grotto is simply not on.
"Why didn't they just go and spray their feelings on a wall somewhere or something?
"This was a deliberate act as the grotto is in such a remote area as anybody who knows the area at all will tell you.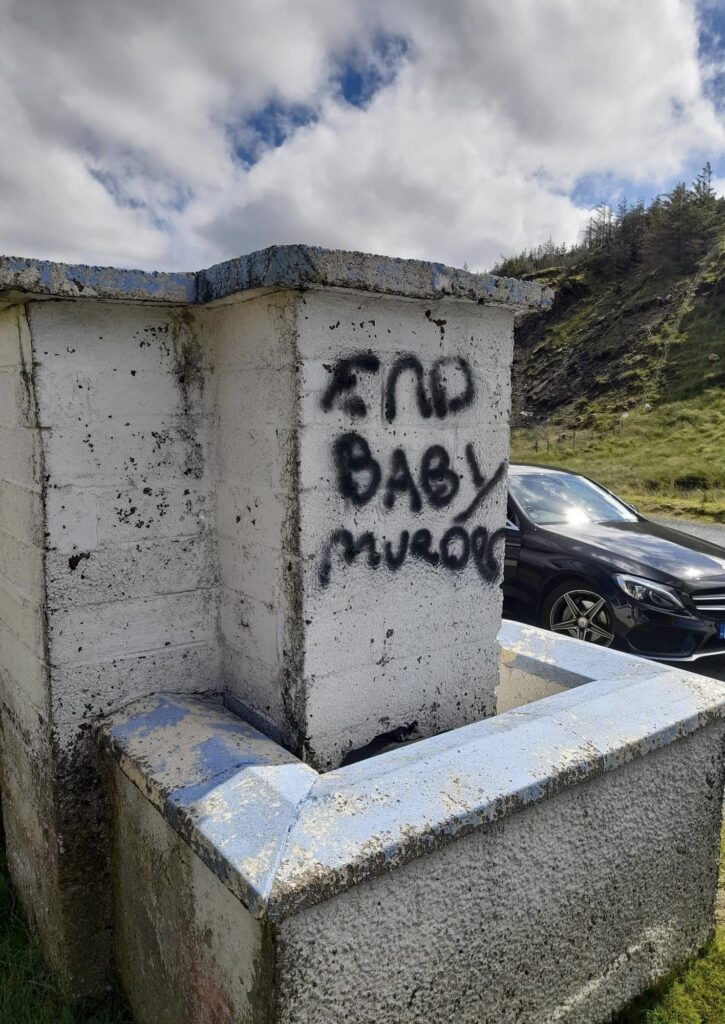 "They either had to be passing by and went to the bother of getting a spray can from their car or they went there to do this.
"Either way the imbecile who did this was wrong to have done this. It's simply disgusting."
Kevin now plans to do a quick patch-up job cleaning off the graffiti from the grotto before his team carry out a full restoration of the popular landmark.
"The forecast isn't great for the coming days so I'll go up myself and paint over the graffiti but we'll do a better job next week. It's due a bit of attention anyway and it will look a lot better," he added.