Covid-19 case numbers have reduced in five out of seven local electoral areas in Co. Donegal.
In the past two weeks, rates have decreased in all areas except Milford and Letterkenny. New case numbers have doubled in Letterkenny, where 230 new cases were diagnosed in the two weeks up to Monday 9th August.
Three of Donegal's seven local electoral areas remain among the 10 worst affected in the country – Carndonagh, Buncrana and Milford.
Carndonagh's Covid-19 incidence rate is four and a half times the national average at 1880.5 per 100,000, while Buncrana's 14-day rate is almost 3 times above average at 1211.7 per 100,000.
136 new cases of Covid-19 were recorded in the Milford area in the past two weeks, raising the incidence rate to 987.6 per 100,000.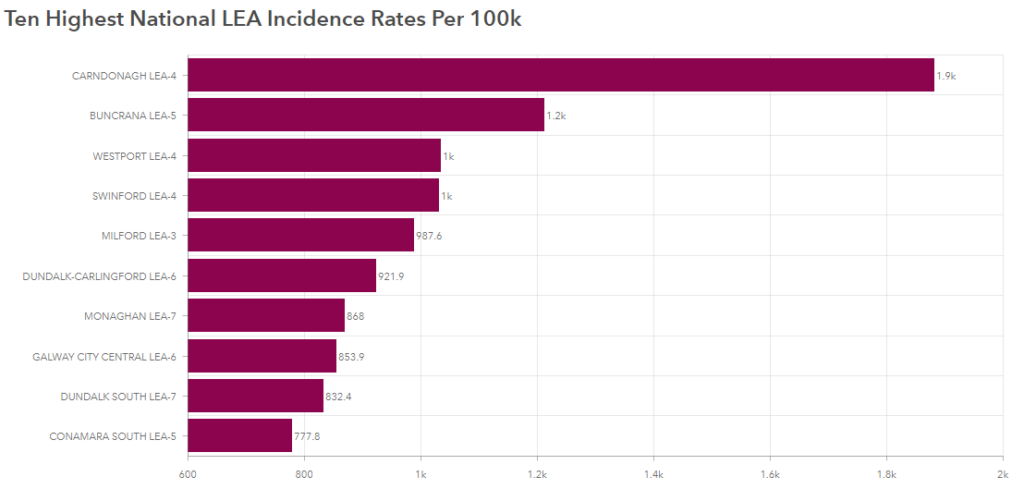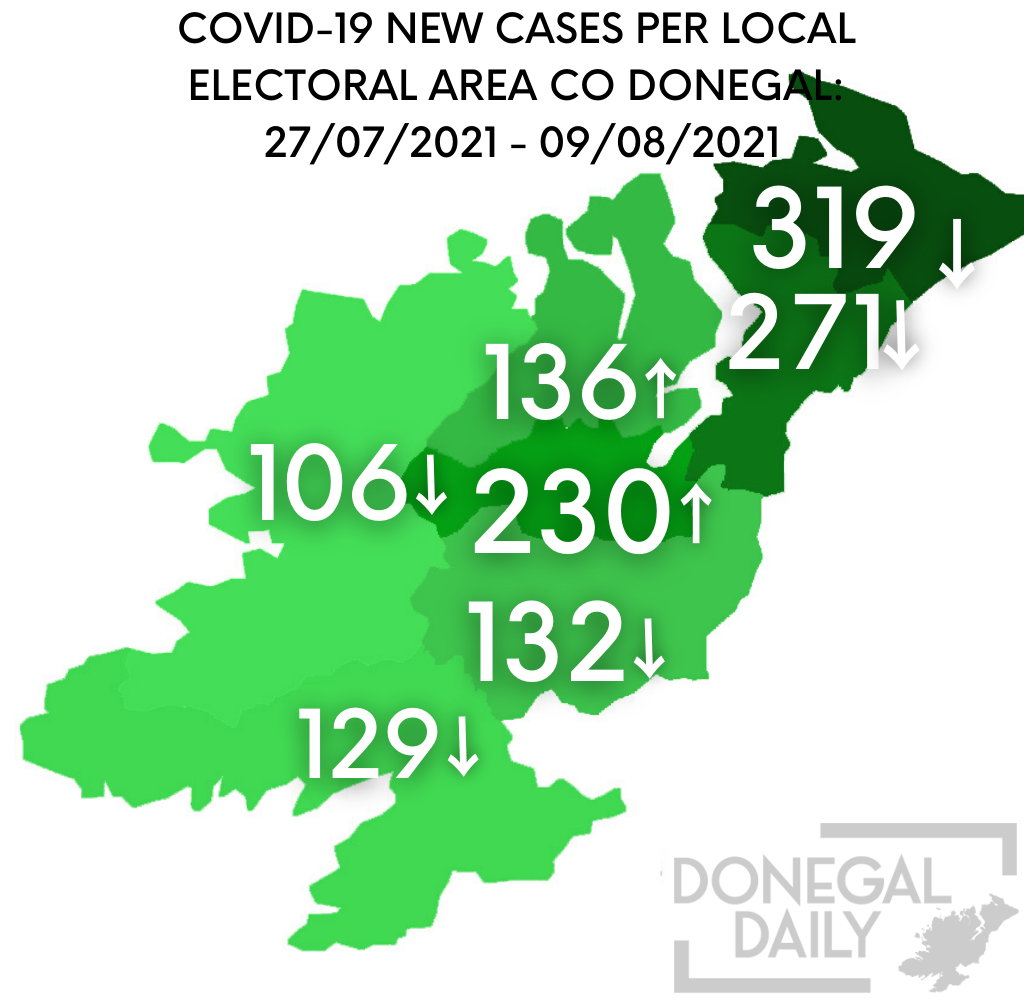 The HSE is urging the public to continue to avail of the free Buncrana Pop-Up "walk-in/no appointment necessary" COVID-19 test centre due to high cases in Inishowen. The centre continues to operate from 11am to 7pm every day.
See the table below for the latest case figures and incidence rates in each local area of Donegal: