PAT Hume, the wife of former SDLP leader and Nobel peace prize winner John, was remembered as the 'calm at the centre of chaotic times'.
Pat Hume died on Thursday following a short illness, aged 83. The former teacher died just over a year after the death of her beloved husband.
The Irish President, Michael D Higgins was among the mourners at St Eugene's Cathedral in Derry for Mrs Hume's funeral mass today.
Also present was former Ulster Unionist leader David Trimble, who jointly won the Nobel prize with John Hume.
In an address inside the cathedral, Aidan Hume, Mrs Hume's son, said: "Dad would often say that he was a parcel and mum delivered him.
"But that only tells a very small part of the story. Mum was at his right hand throughout his entire life – his best friend, his closest confidant, his loving wife, his trusted adviser, his political antenna.
"I don't think dad would mind me saying this, she was definitely the more glamorous side of the partnership. And that's even before we consider the endless backscratching, moderating his chocolate intake and putting up with him having his dessert while she was still eating her main course.
"For us, she was the calm at the centre of chaotic times, able to impart a sense of safety and love which sustained us when the world around us was full of uncertainties. No matter how crazy or how difficult the situation, she was simply unflappable."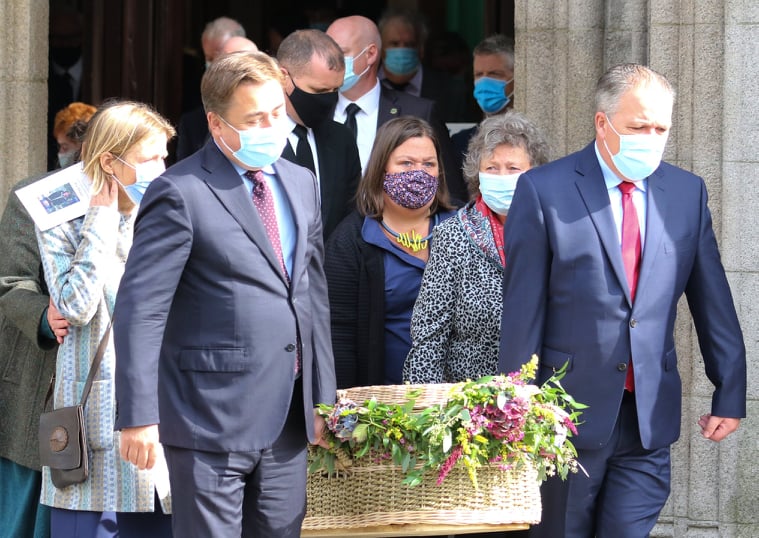 Bishop of Derry Donal McKeown said: "The great people of the world are not those who are famous for being famous but those who help others dream that great things are possible."
The SDLP leader Colum Eastwood said the people of the city were united in their grief.
He said: "It's a sad day. It's a sad day for the Hume family above everybody else.
"I think the people of Derry are united in their grief today but we're also very thankful for the life that Pat had and everything that she gave to us and for us.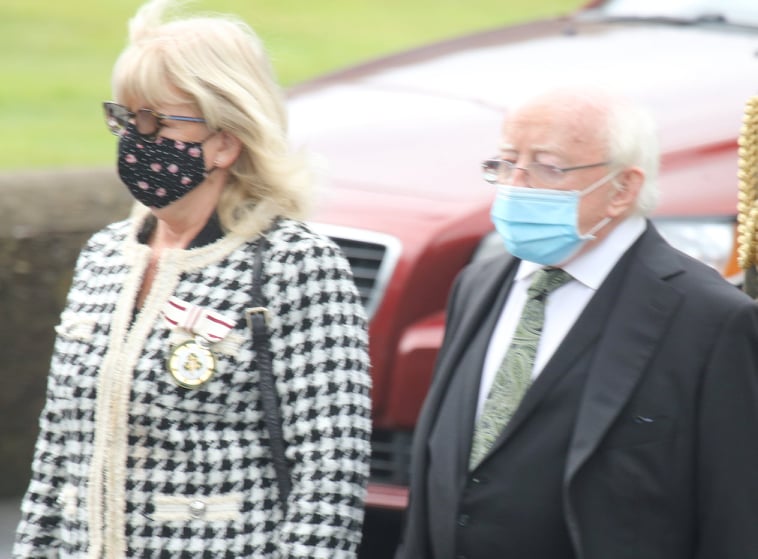 "She gave an awful lot for the people of this city and for the people of Ireland, sacrificed so much but was committed to the very end to the peace process and changing our society, to lifting people out of poverty and creating a more just Ireland, and we're very grateful for everything she did for us."