Two familiar figures from the world of sport and community matters will be featuring in a new TG4 series in October. 
Presenter Hector Ó hEochagháin presents a new series called 'Éire Nua', where he takes viewers on a whirlwind tour of Ireland meeting all the great people from overseas who now call Ireland their home.
Among the people he meets are Palestinian native Fadl Mustapha, who supports refugee families in Letterkenny, and former Finn Harps player, Nigerian born Eloka Asokuh.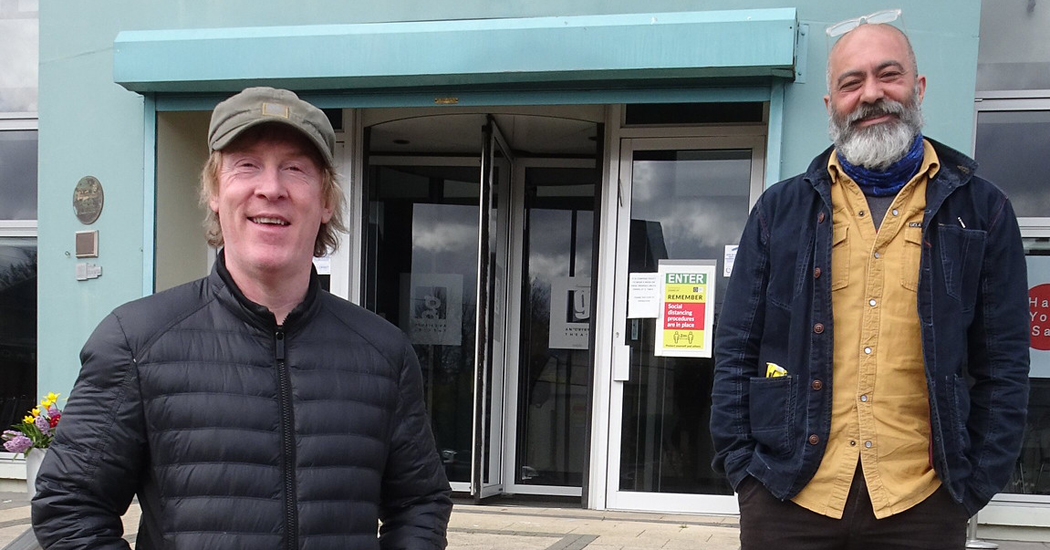 Activist Fadl Mustapha (pictured above) will feature in episode two to share the story of his family's search for asylum. Fadl worked on the Donegal Refugee Settlement Programme and is Duty Manager with Bridgestock Care at the IPAS centre for asylum seekers in Letterkenny.
During the third episode, Hector puts his soccer skills to the test at the grounds of Finn Harps soccer club in Ballybofey with Eloka, or Luca as he is known locally. In 1993, Asokuh was on the Nigerian squad that won the Under-17 World Cup in Japan. By 2003, he was making his debut with Finn Harps.
Throughout the series, Hector is in search of answers of who the 'New Irish' are, why they came to Ireland, how they settled in and how Ireland is treating them.
Hector – Éire Nua, airs on Thursdays from 30th September 9.30pm