Sponsored Post
Coffee and cake are in order as Brú Lab in Letterkenny celebrates one year in business this Thursday. 
Last September, the Mountain Top cafe was the 'shiny new thing' on the coffee scene. That still holds true today, according to owner Kyle O'Neill.
People are still discovering Brú Lab and its purist approach to coffee. To some people, coffee is just a cup of joe to get through the day, to Brú Lab, who serve 3fe coffee, it's a product that has to be respected, cared for and innovated.
The team is always eager to welcome new customers to taste the difference.  
And tomorrow (Thursday) is the perfect day to do it, as Brú Lab offers €1 coffees all day and €1 birthday cake. There will be other special surprises in the shop too. "People will have to come in to see that," says Kyle.
Brú Lab launched in challenging times, but Kyle was confident that he had something special to offer. He moved back home last year after winding up his first cafe in Leeds as the city streets quietened during Covid. The impact of lockdowns was being sorely felt in Donegal too, but one thing people craved was good coffee and comfort food.
"You see a mousetrap, I see free cheese and a challenge," is Kyle's mantra, and he even has a tattoo of a mousetrap on his arm to show his passion for a good challenge.
He said: "We made it, everybody thought we were mad. We are still new to some people who haven't realised we are there. In the past year we have added fun things to the food menu, the coffee we are constantly improving."
How so?
Kyle explains "Every morning, we don't just use the same recipe from the day before. Coffee is a natural product. It will change depending on the day, the humidity, atmospheric pressure, anything really. It's a matter of giving it the respect of seeing what it will do today and working with that, rather than a one size fits all recipe."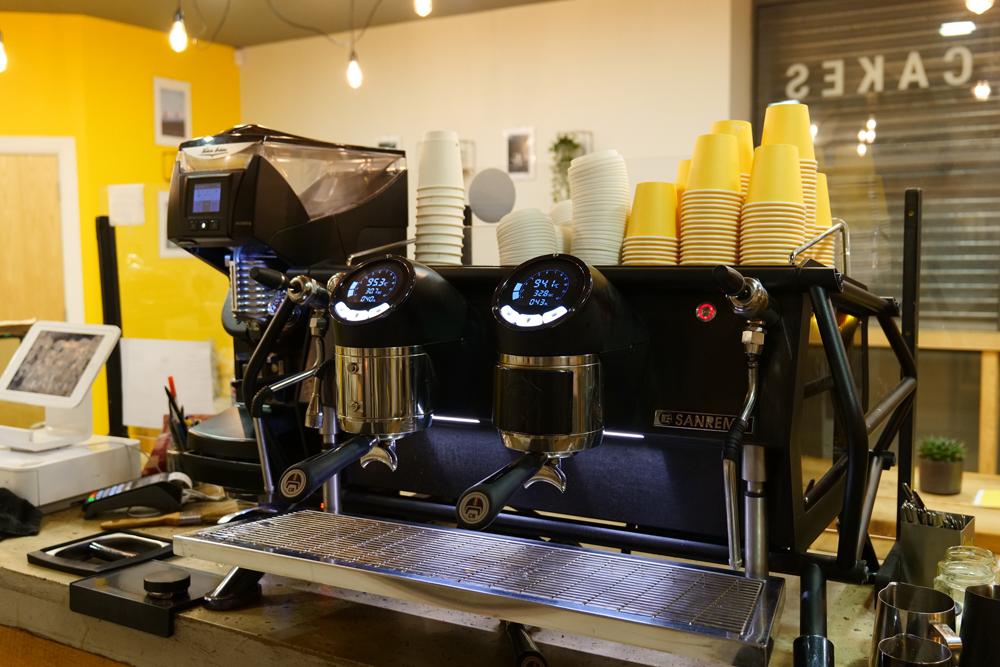 One thing is for sure – you won't find sweet syrupy seasonal coffees here.
"With us, the coffee doesnt need syrups, it's good enough to hold its own," says Kyle. 
The team enjoys taking customers on a learning journey.
"People will ask for syrups and extra shots and things that we don't do. We don't get mad at people asking that, we understand it's what people are used to. It starts with a conversation where we explain why we don't do these things. If they can have a little faith in us and try the coffee they'll understand why," says Kyle.
Croissants, breakfast muffins and grilled sandwiches are among the popular food choices for customers who are looking for the perfect treat.
The one year business anniversary is also a time for Kyle to take stock of the things he is grateful for. "I want to thank all the staff that have been with us from the start, my family for their support and my wife, Ria. Thank you to all our customers and suppliers, who have been great."
"A lot of our customers in Brú Lab have become friends because they have been seeing each other every day. We're looking forward to opening for indoor dining soon and having space for that community vibe."
Join the Brú Lab birthday celebrations this Thursday, 30th September, between 8am – 4pm to avail of the €1 coffee special and some sweet treats too. Follow Brú Lab on Facebook @brulabcoffee and Instagram @brulabcoffee for more. 
Order online and browse the food menus at: www.brulab.ie
Tags: