A group of Finn Harps fans are planning to gather as big of a crowd as possible to walk to the ground together before Friday's massive league game against Longford Town.
Knowing a win will keep Harps safe on the last day of the season, the fans are aiming to back the team with noise and colour and are urging fans to join them in their support of the side.
The march will start on Navenny Street towards Finn Park just after 7pm.
Finn Harps fan Oisin McLaughlin, who is organising the march, said: "We are trying to turn Navenny Street blue and white and I would urge every football fan in Donegal to make an effort to get to Finn Park on Friday.
"We're going to try something different to try add some atmosphere to the match night experience. We'll be gathering at 7pm on Friday outside Cheers Bar on the Main Street, then making our way onto Navenny Street and down to Finn Park. Bring flags and scarves and most of all bring your voice!
"We'll have a drum ready to batter as we make our way down. ONLY friendly chanting is allowed, younger fans are welcome to join us!"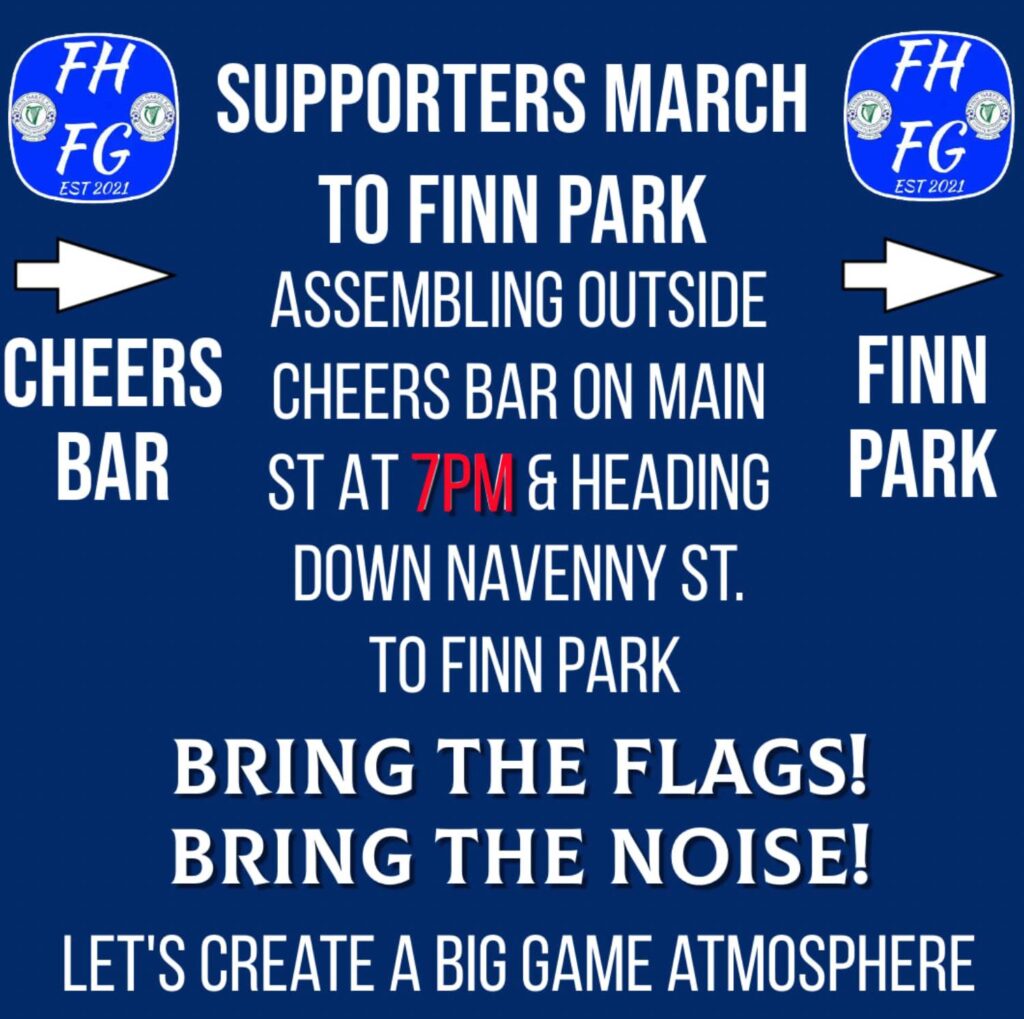 After already relegated Longford Town held Waterford to a draw on Saturday, Harps' fate fell back into their own hands.
Harps know that a win on Friday or equalling Waterford's result with St. Patrick's Athletic will see them avoid the relegation play-off spot, Ollie Horgan's side will be looking to confirm their spot in the top tier for a fourth successive season.