Raphoe Mens 1st XI produced a hard fought performance against a top Kilkeel side but lost out 4-3 in a fiery affair at home in the Ulster Premier League.
The game had seven goals & seven cards in total to entertain the home crowd.
On a day that Raphoe welcomed back captain Evan Lyttle from injury and also revealed their new away strip for the upcoming seasons, kindly sponsored by Railway Gym, Lucas Restaurant & Letterkenny driving range, they hoped to please the sponsors with a league win.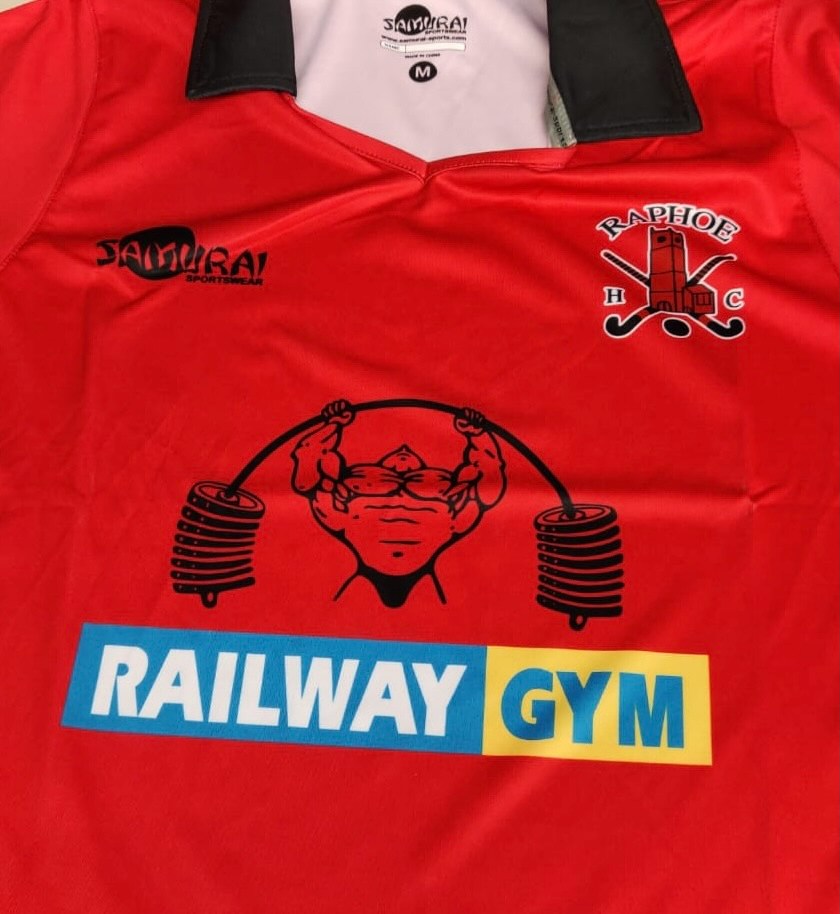 Although they missed out on the points today, Raphoe have certainly improved their performances of late.
Raphoe started well, finding lots of space to attack the Kilkeel rearguard, a penalty corner was soon won by Tom Eaton, which was converted superbly by Simon Goudie to make it 1-0 Raphoe.
Raphoe should have found themselves 2-0 to the good but for some good defending by Kilkeel and were soon made to pay for their misses, as Kilkeel equalised through a penalty corner of their own.
The score didn't remain level for long as another penalty corner, won by Matthew Lecky, was again superbly converted by Simon Goudie, the defenders second of the game.
Again Raphoe couldn't hold the lead, another penalty corner routine from Kilkeel, the ball slipped past Blake Boal in the Raphoe goals, who was deputising for the absent David Moore.
Kilkeel pushed for a third goal but good saves from Boal kept the score even and Kilkeel soon found themselves down to ten men as an off the ball challenge on Alan Meehan resulted in the away team down to 10 men briefly.
Raphoe tried to take advantage but a breakaway from Kilkeel against the run of play and a somewhat sloppy finish found Kilkeel in the lead for the first time in the game.
Raphoe nearly responded straight away only for George Pattersons effort to crash off the crossbar and Timmy Porters rebound to be batted away by a desperate Kilkeel defence.
Early in the fourth quarter Kilkeel found themselves 4-2 ahead, Raphoe being caught out by another counter attack resulting in a penalty corner which was converted by the Kilkeel men.
The remainder of the quarter was frantic, both teams receiving two cards at different stages. At one point Kilkeel were reduced to nine players, late challenges on Patterson and Lecky receiving deserved yellow cards, but Raphoe couldn't take advantage.
With three minutes remaining, another foul on Lecky, this time by the Kilkeel goalkeeper resulted in a penalty stroke awarded to Raphoe.
James Wilson, who had just returned to the pitch following a short sin bin, expertly dispatched the penalty stroke, sending the keeper in the opposite direction.
Kilkeel shut up shop for the remaining minutes of the game and the match ended in a 4-3 defeat to Raphoe.
Raphoe travel to North Down next week to kick off the first of their Kirk Cup games, a group which also includes Banbridge and South Antrim.
Coach: Jonny Long
Sponsors: Railway Gym
Team: B.Boal, C.Johnson, L.Johnson, S.Goudie, M.Lecky, E.Lyttle, A.Meehan, J.Wilson, G.Patterson, I.McGonigle, T.Eaton, Z.West, J.Watt, T.Porter