Bundoran girl Vanessa Vaughan from will appear on The Late Late Toy Show tonight with her grandad, Brian.
Five-year-old Vanessa, a pupil of St. Macartan's in the seaside town, will appear with her grandad, Donegal's 1992 All-Ireland winning manager Brian McEniff.
Vanessa's mum Deirdre got a call from an RTÉ producer following a video of Vanessa with Brian playing the piano and singing 'Beautiful Bundoran', posted by Deirdre on Instagram.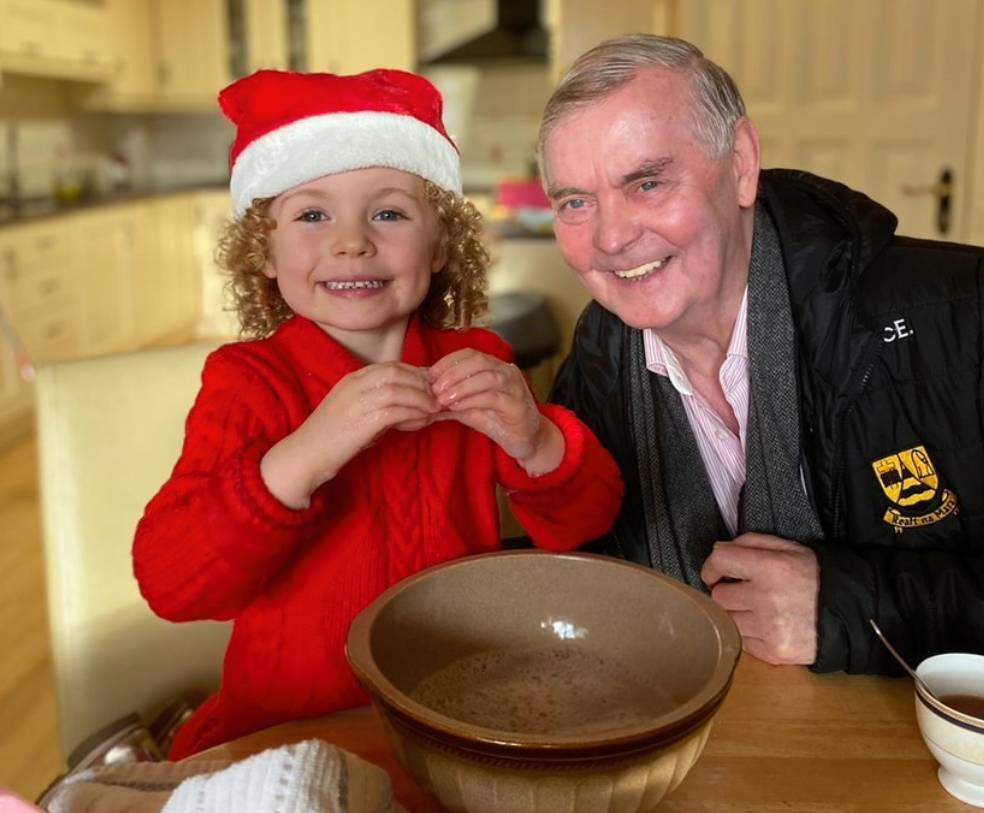 Deirdre said: "I love to post these magic moments on my Instagram stories and my followers absolutely love them as did the producer that called and she said she would like to put it through to the director and would Vanessa and grandad be up for being on the Toy show if they got through, which of course the answer was 100% yes!
"It's every kids dream."
Deirdre added: "She asked me to send a video of Vanessa and her grandad having a little chat together so I sent a little video to her and that was it, I put it to the back of my mind and thought it was lovely to even get the call.
"Then a few days later I picked up a very welcome phone call from the same lovely producer asking could we be in Dublin at the RTÉ studios the following week to pre-record Vanessa and her grandad for the Toy Show.
"I couldn't believe it and we were all so excited! She was allowed to tell her school and the kids were all delighted for her and are all going to be looking out for her tonight!
The bubbly and fun young girl is well known through her mum's Instagram, who is a content creator for Irish companies.
"She loves to make an appearance on it, especially if we are baking something sweet but she's very creative and has loads of her own TikTok videos created." Deirdre added.
Vanessa, with Brian, Deirdre and dad Garrett, travelled to Dublin for the pre-recording and the camera's didn't phase Vanessa as it was just like being in one of her mums videos!
"The day we went for filming was so exciting. Myself and my husband Garrett, dad and Vanessa got to hang out in the Late Late show green room while we waited to be called for filming.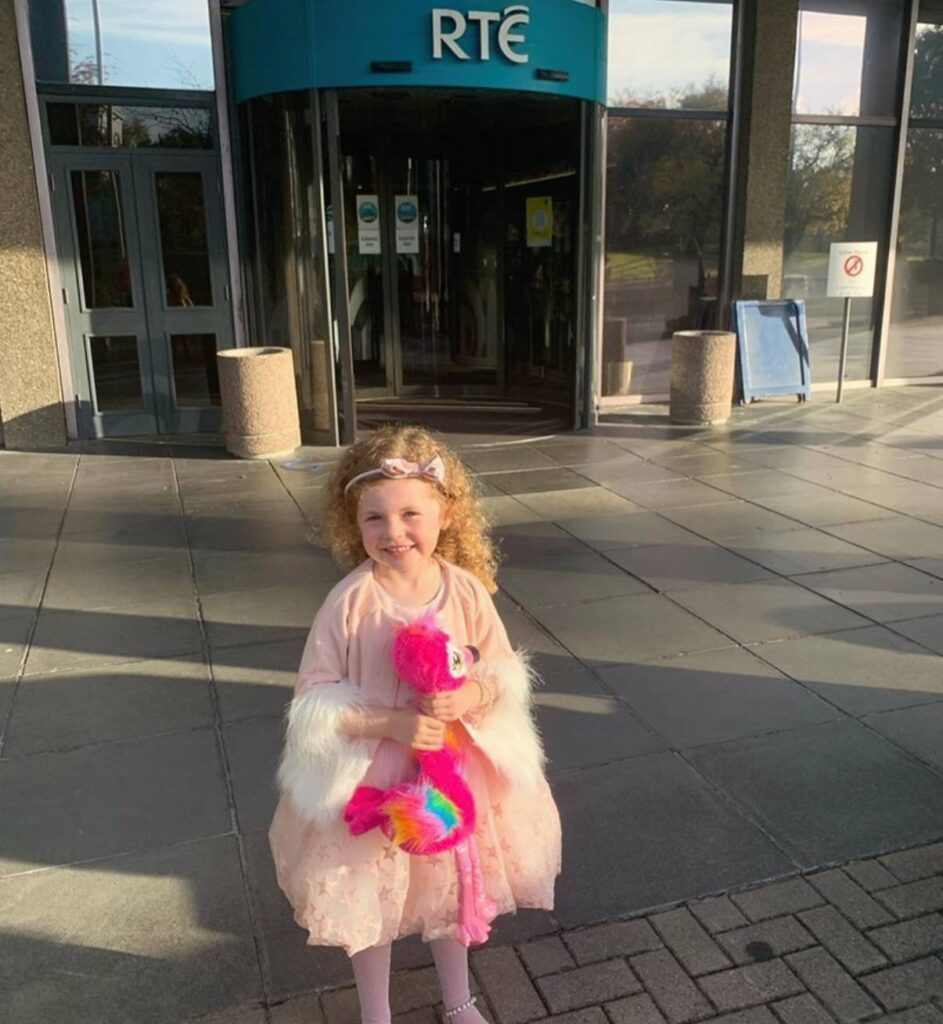 "When we walked into the set, it was like being in a fairytale the way it was set-up. I felt so nervous for Vanessa (Brian is so used to cameras in front of him) but there wasn't one bother on Vanessa. She sat up in front of all the cameras and about 20 people and did what she had to do and could have stayed all day! It was such a memorable day and something we will always cherish."
While Vanessa will be excited to watch herself on the show tonight, mum Deirdre thinks she's more excited to get some treats!
"Vanessa and her Grandad have a very special bond, it melts my heart watching them together except when Brian brings out the box of sweets! The two of them are crazy for everything sweet and I really think that this is what they are most excited about tonight!
"It will be a short and sweet video of them together but we are so thrilled to have had this little opportunity and memory forever. "
Vanessa and Brian will be on The Late Late Toy Show which begins at 9:35pm tonight (Friday 26th November) on RTÉ One.