With the ever-changing governmental position, both at home and across Europe, it seems some of us may not to get to experience a Christmas market now for the second year in a row. 
With this in mind, our friends Travel Department have put together their list of the 12 best/most different New Year's Eve celebrations that take place around the world.
Forget Auld Lang Syne when the clock strikes midnight, why not try some other customs from around the world to ring in the New Year!
---
Before we start…Book with Confidence!
Your holiday is a very special time, and Travel Department craft the itineraries to make sure that you get the most enjoyment. The world is continuously changing, and they have been adapting to make sure that they deliver the best experience for you. Their priority is to bring you a wonderful experience safely. So, when you book with Travel Department, you can do so in the knowledge they'll look after you every step of the way.  More information can be found here and should you have any questions about a country's travel requirements, these can be found here. 
If you have any questions or would simply like to learn more about Travel Department tours, why not give one of their brilliant team a call on Donegal Daily's dedicated line: 01 637 1698
---
12 New Year's Eve celebrations around the world
1. Japan
Instead of the bells ringing 12 times to welcome in the New Year, a Buddhist tradition in Japan is for the bells to ring 108 times to banish all sins! 
2. Spain
Some Spaniards eat 12 grapes to the midnight chimes of a clock. Many believe the origins of this tradition in Spain date back to 1909 where wine producers from Levante gave away surplus grapes and claimed eating grapes on New Year's Eve was very good luck.
3. Iceland
Legend has it that on New Year's Eve in Iceland, cows are able to talk and the dead rise from their graves! Elves, which are very popular in Icelandic folklore, move home on New Year's Eve and so some Icelanders light a candle to help them find their way in the darkness.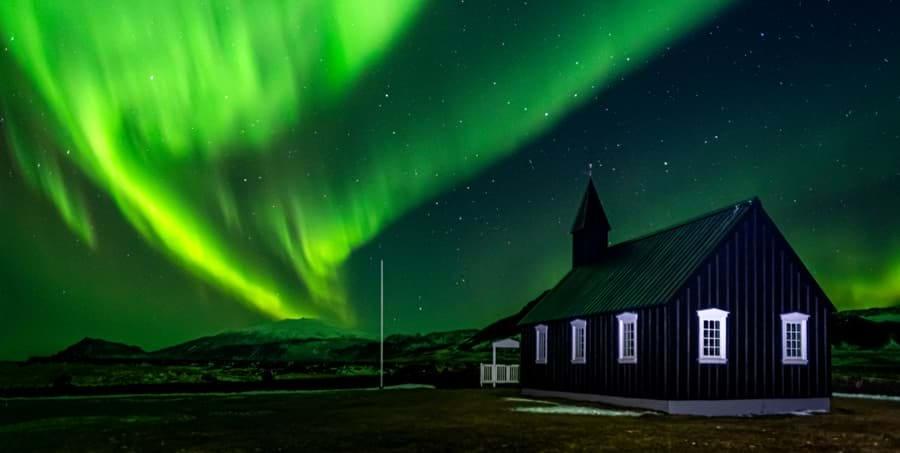 4. Greece
In Greece, it's tradition on New Year's Eve to hang an onion on your front door as it's a symbol of rebirth. Children are woken by their parents on New Year's Day by being tapped on the head with the onion! 
5. Denmark
Danes throw old plates against the doors of their friends and families' homes. The more broken plates outside your door, the better luck you'll have. They also jump from chairs at midnight, so they literally leap into the new year!
6. Colombia
Colombians have several interesting New Year's Eve traditions; including putting lentils in their pockets as this is a symbol of prosperity and wearing yellow underwear for good luck! Our favourite is as soon as it's midnight, they take a suitcase and run around their neighbourhood screaming the countries that they want to visit in the new year!
7. China
Red is a lucky colour in China and some Chinese people will adorn their homes with red decorations to bring happiness and good fortune. 
8. Turkey
If you sprinkle salt on your doorstep in Turkey as the bells ring in the New Year this will bring peace and prosperity to your home.
9. South Africa
In some parts of South Africa, they mean it literally when they say "Out with the Old and in with the New" as they throw away old furniture. 
10. Russia 
As the clock strikes midnight, Russians write their wishes on a piece of paper and then burn it, they then pop open a bottle of champagne and mix the ashes in their glasses! You must clink glasses with everyone and finish your drink before the last bell tolls otherwise your wish won't come true! If you don't make it the first time round, you can try again throughout the night as Russia has eleven different time zones!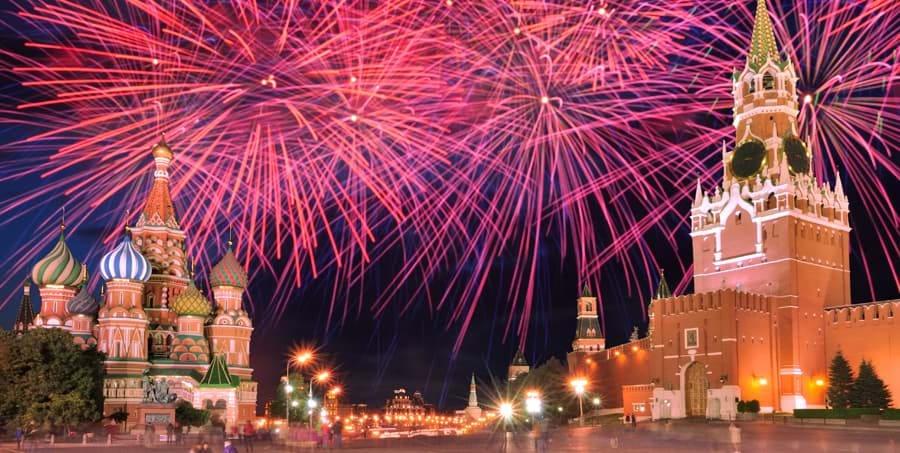 11. Estonia
Although you may have overindulged during Christmas, in Estonia it's tradition to eat a lucky number of meals, as this will mean you will be well fed in the coming year. This can be difficult for some as the luckiest numbers are 7, 9 and 12! 
12. Puerto Rico 
In Puerto Rico, a territory of the USA, at the stroke of midnight some people drop backwards into the breaking waves to keep the evil spirits away.
---
About Travel Department
Travel Department is Ireland's leading escorted tour operators with over 25 years' experience of crafting beautifully curated, inspirational itineraries to worldwide destinations, all accompanied by expert local guides. They offer a wide range of guided group holidays from City Breaks to Solo Travel to active and adventure holidays (including Walking, Yoga and Photography holidays) with their sister brand, TD active Holidays.
Travel Department's escorted holidays typically include flights, accommodation, transfers and guided tours. They carefully plan your trip, so you experience the best holiday highlights accompanied by a friendly local guide. With Travel Department you see more!
Tags: