There are currently 136 empty council-owned properties in Donegal.
According to a report in today's Sunday Independent, Donegal County Council is also presently leasing 153 homes from private owners. 
The council, however, retains ownership of just under 5,000 houses around the county. 
The data was gleaned from a National Oversight and Audit Commission (NOAC) report published last year using data from 2020.
The NOAC report details the number of properties councils own and the percentage of which were vacant at the time of the report, so rounding of numbers is necessary.
"In the coming months and years, we are going to hear even more about vacant homes — the 'low-hanging fruit' in a housing market crippled by supply issues," the report stated.
Last week, a report from the Oireachtas Parliamentary Budget Office said housing costs were severely unaffordable, as it warned of a collapse in home ownership among young adults.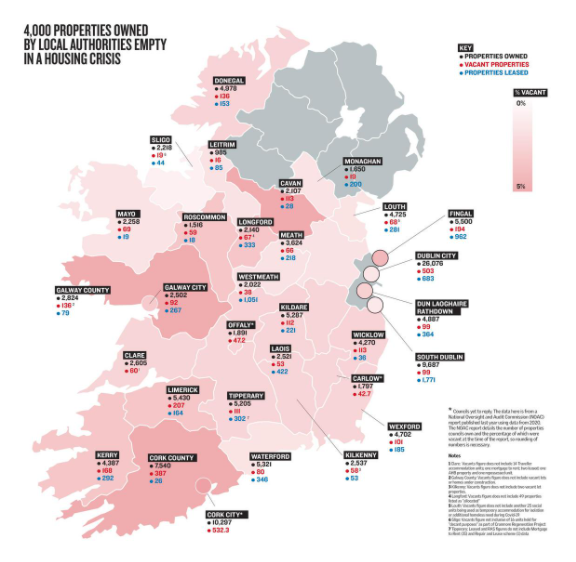 Meanwhile, it has also been reported that talks are ongoing with an American investor who is planning on securing a site to provide 60 log cabins as accommodation for mica affected Inishowen families.
The discussions are taking place between the investor, land owners and mica campaigners about the possibility of securing a major site to house homeowners while their homes are being repaired or rebuilt.
Mica campaigner, Paddy Diver, they have approached the council about 'fast-tracking' the application for the development.
Tags: