Bundoran-based artist Paul Hallahan is set to showcase incredible paintings inspired by his new home at an upcoming exhibition in Dublin.
'Words as colour not language' is the upcoming exhibition opening on March 3 2022 at Hang Tough Contemporary, Exchequer St. Dublin 2.
In 2020, Paul moved from Dublin to the northwest and was struck by the nature around him. He based the themes in his exhibition on organic matter within our landscape, our relationship to the dense woodlands and crevices, especially woodlands near the west coast of Ireland, South Donegal, Leitrim and Sligo.
Paul explains: "This new exhibition will encircle a work titled "Lotus", a large dense painting made with organic matter and magnetic fields in mind. The exhibition will present works that I have worked on throughout 2020 and 2021, most never seen before but all made during my transition from urban to country living.
"Since moving to south Donegal I have been able to explore the landscape like I never could while based in a city and this has allowed me to investigate ideas within the grime and ever changing undergrowth seen throughout the countryside and especially the coastal woods and valleys where I am currently based."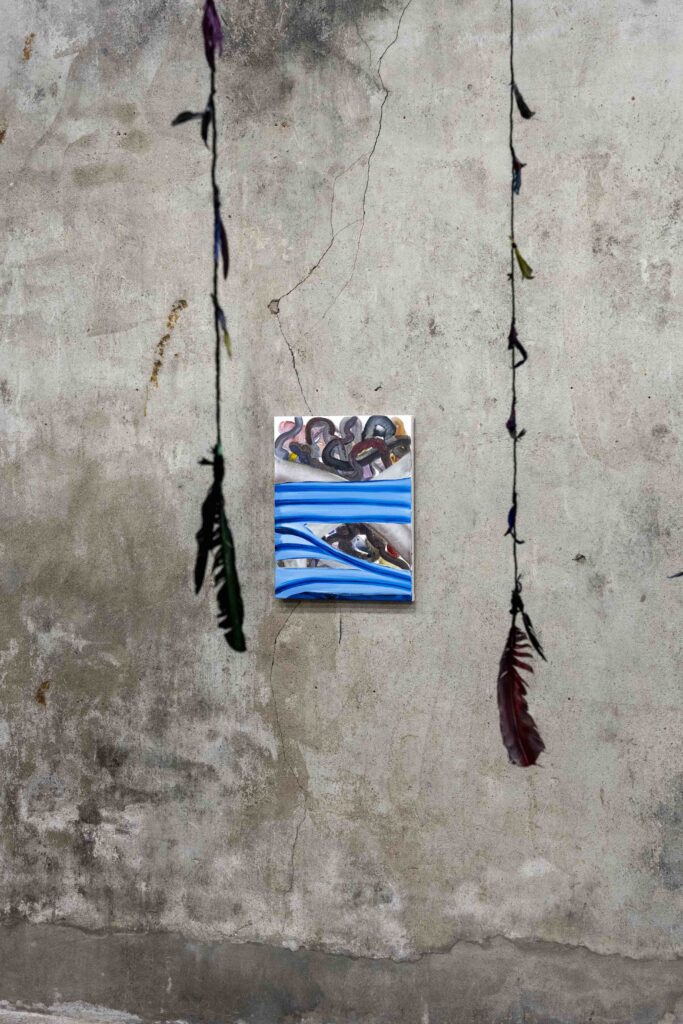 Paul has studied Animation and Visual Art, and has exhibited widely over the past ten years. In recent years he has had exhibitions at The Complex (Dublin), Royal Hibernian Academy (Dublin), The Lab (Dublin), Berlin Opticians Gallery (Dublin), Roscommon Arts Centre and in 2019 he was part of a two-person exhibition that was shown in the Lexicon Gallery Dublin, Garter Lane Gallery Waterford, Sternview Gallery Cork and Platform Arts Belfast.
Paul's work is part of the collections of The Arts Council of Ireland, dlr County Council, Industrial Development Agency Ireland (IDA), Trinity College Dublin, The Office of Public Works, Waterford City Collection and numerous private collections.
The works in the exhibition have been made with the support of the Arts Council of Ireland through the bursary award 2021.