Sponsored Post
The staff and owners at Bluestack Vets in Donegal Town never rest on their laurels.
Although having now established themselves as a leading practice in the North West, the industry of animal care is one which is always evolving and changing.
Indeed Bluestack Vets was set-up for the changing outlook of Veterinary Practice in Ireland.
Across all aspects of veterinary medicine – Pets, Equine and Farm, the staff at Bluestack Veterinary have a strong emphasis on preventive veterinary medicine.
They have invested in the best modern veterinary equipment, to ensure they can supply the best possible services to our client and their animals.
Their team in the Pet Department focus on Preventive measures such as vaccinations, Microchipping, Passports, Neutering and dentistry.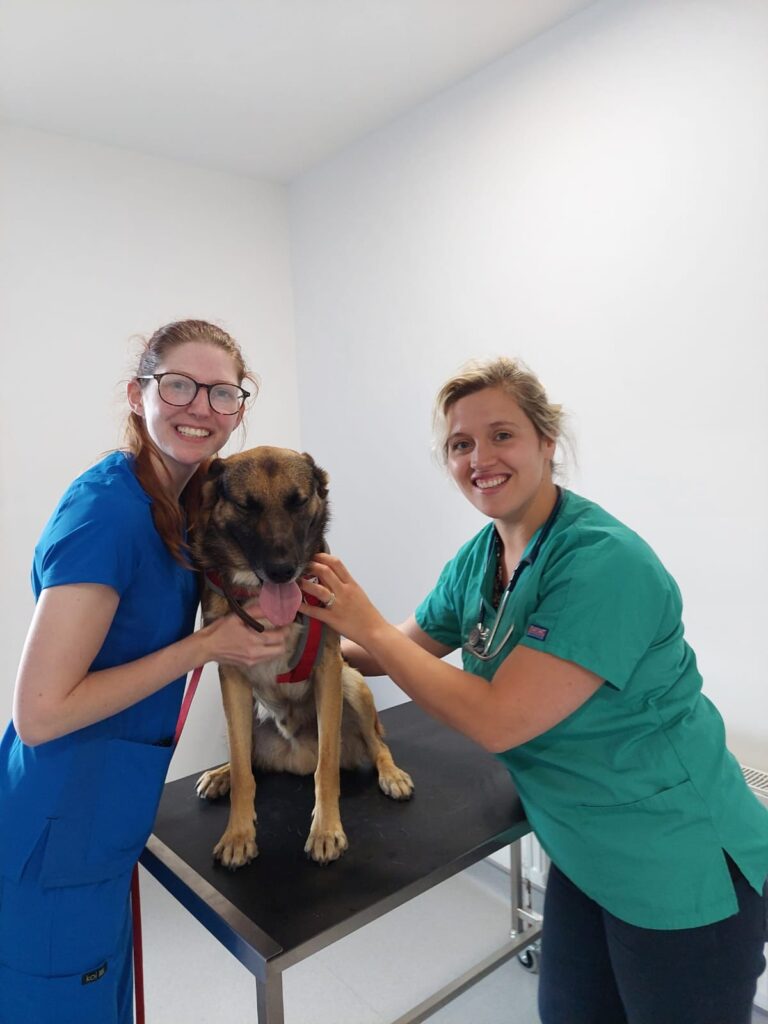 They also have facilities at their clinic in Donegal Town for routine and specialised surgery plus rapid diagnostic equipment such as ultrasound, X ray for modern day requirements.
Speed in diagnosis is vital in the modern vet practice.
An in-house lab with biochemistry and haematology blood machines enables them to have blood results in 15 minutes. This aids the Bluestack vets with rapid diagnosis and treatment plans, improving the successful outcome of their patients.
Bluestack Vet nurses also provide weight clinics for the overweight pet and offer advise on nutrition to prevent joint and mobility issues as your pet gets older.
24/7 emergency cover and hospitalisation care for your pets is also provided by the clinic.
The Bluestack equine department is led by vet Kathryn Mc Aloon, whom is a certificate holder in Equine Medicine and has many years experience working in equine practice in Ireland and the UK.
As well as routine equine work, vaccinations, markings and microchipping, Bluestack specialise in horse performance and also fertility.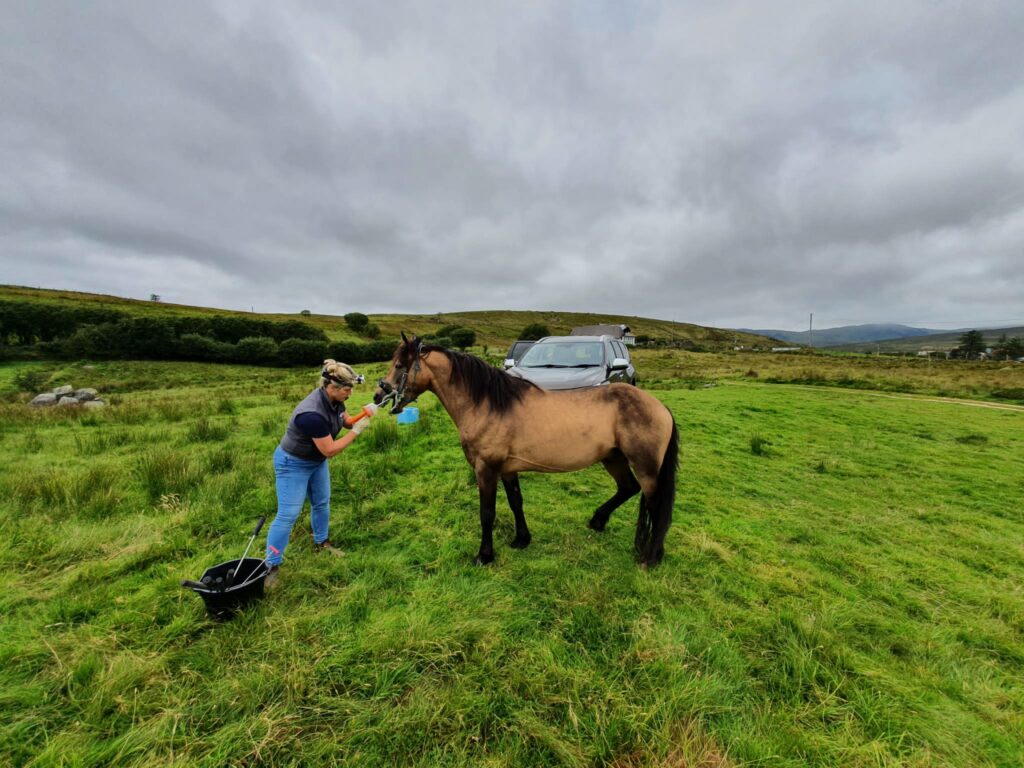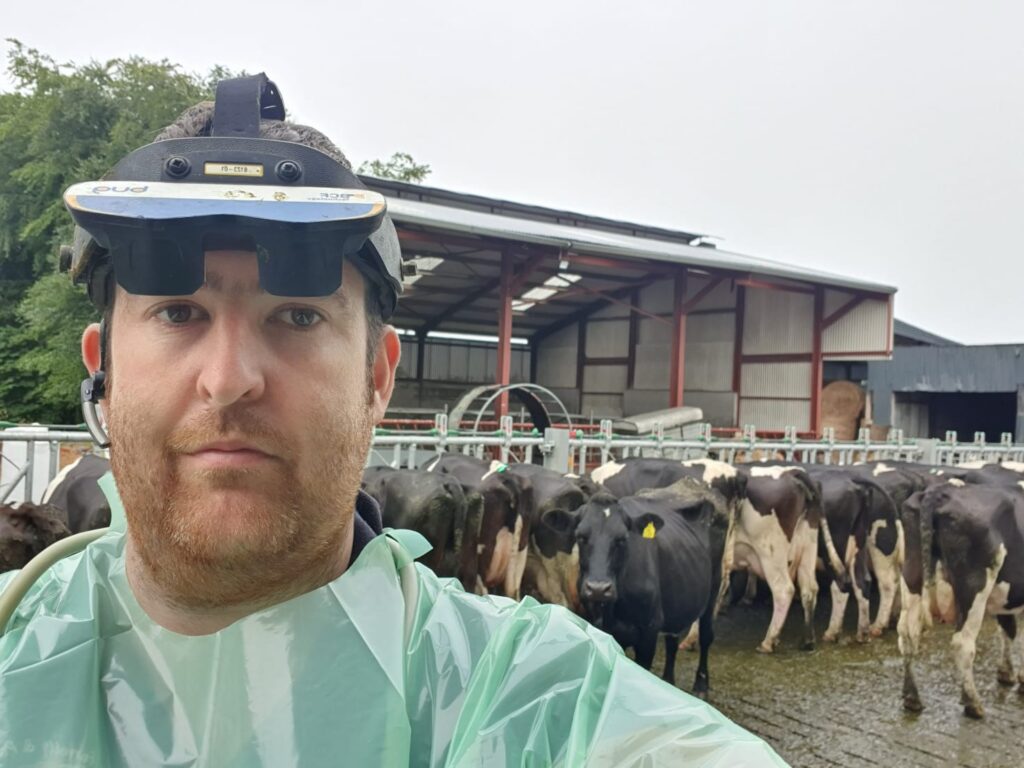 A digital X-ray which can be used stable side or at the Bluestack Clinic, giving staff instant diagnostic images. This X-ray can also be used for Pre-Purchase exams and Pre Sales Exam. Kathryn is registered as an approved vet on the Cavan Sales panels.
Bluestack also have a ultrasound, which can be used for soft tissue injuries such as tendons and ligaments. The ultrasound scanner is also used for reproduction work which aids natural or Artificial Insemination.
The vet's in-house lab is also set up for Equine needs – blood machines, Microscope, semen handling to name a few.
The company's Farm Department is led by vet John Mc Aloon, Advanced Certificate holder in Dairy Herd Health along with many years experience working with Dairy, Beef and Sheep Farms, with a pinch of pig and poultry also across Ireland and the Uk.
"We enjoy working with all farmers, no matter how small or big the farming enterprise may be," says John.
As well as routine farm work, such as TB testing, sick animals and emergency calls such as calvings and lambings, Bluestack Vets specialise in Herd and Flock Health.
There are also changes in antibiotic usage and anti parasitic legislation coming down the tracks.
"We believe now more than ever before, it is vitally important to have good communication between the farmer and vet on production targets and preventive herd/flock health measures on your farm," said a spokesperson for Bluestack.
John has a special interest in herd fertility and has worked with many herds over the past 10 years plus to improve the fertility performance through scanning cows and data analysis on dairy farms, leading to meeting optimum reproduction targets and increasing farm profits.
Moving back to his home patch at the foot of the Bluestack Mountains, John and his team want to focus on Flock Health.
They have invested in our in house farm lab for quick turn around results of Fecal Egg Counts, allowing them to give best possible advise on sheep worming protocols – ensuring they are using the correct products at the correct times, both saving the farmer money and reducing the incidence of wormer resistance.
They also wish to advise sheep farmers on preventive measures on the most common diseases in which sheep farmers encounter, especially lameness in sheep, to ensure a healthy profitable flock.
To celebrate the launching of their new website Bluestack invite readers to our Facebook competition:
Like their Bluestack Veterinary FB page at  www.facebook.com/Bluestack-Veterinary-Clinic-Donegal-Town-103260425372193/ – share our new website post and tag 3 of your Pet, Equine or Farmer friends and be in with a chance of winning a 100euro voucher to spend on preventive services or products for your Pet, Horse or Farm.
Bluestack Vets will announce a winner from each department, so that's 3 x €100 vouchers up for grabs!
Feel free to contact them on 0749723760 or call in to our Clinic in Donegal Town to discuss any of your veterinary requirements.
Bluestack Veterinary Clinic | Donegal Town Vets | Donegal
To find out more simply visit www.bluestackveterinaryclinic.ie
Tags: