Letterkenny Rotary Club celebrated World Rotary Day last week by celebrating the impact of their neighbours' dedicated fundraising work around the world.
The group had fellow Rotarian John McCrossan of the Derry / Londonderry Club as a guest speaker at their weekly meeting, to talk about the wonderful work being undertaken by them to fund and instal Water and Sanitation to a small village in Nepal.  
John outlined that the Rotary Club of Derry/Londonderry is celebrating its Centenary in July 2022. Their daughter clubs, Limavady and Coleraine, suggested that they all unite to undertake a Centenary Project under the Global Grant scheme. 
They said: "During our many fundraising activities, we often mention Rotary International Projects and this is one type of project that is carried out worldwide by Rotary.  We all take running water for granted, but to see and hear the work that has been undertaken in this Amaurali Village Project in Nepal is quite remarkable, and humbling."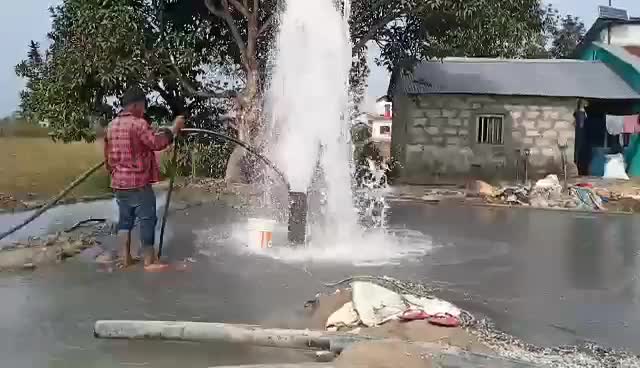 Currently, the villagers of Amurali currently rely on water from either open hand-dug wells or from shallow tube wells. The water is yellow in colour due to excess iron and it is infected with e-coli bacteria that cause widespread diarrhoeal problems, especially in the children. The inhabitants fetch water from a well in the centre of the village or from an old-fashioned hand pump. At this time, 10 of the households have no toilets & rely on sharing toilet facilities with neighbours. Sanitation & hygiene are, at best, primitive.   When complete, this project aims to provide safe drinking water, sanitation and hygiene services (WaSH) to around 865 villagers in 173 families of Amarauli village and 400 students of the local secondary school.
The project involved sinking a 100 metre–deep borehole to an abundant water source & pumping the water into a 40,000 litre overhead storage tank using a solar hybrid pump system having first removed  the iron using Catalox ISR & the bacteria by a chlorine dosing system.  7.5 Km of plastic piping will then deliver the safe clean water to the 173 different yard connections, one for each household, and to the secondary school.  
The well has been sunk and, after preparatory cleansing of the piping, clean water is now flowing.  Pipes are being laid around the village and standpipes are being installed at each home. It is hoped, it will be completed by July 2022, just in time for the Derry Club's centenary celebrations.  While the photos are informative and inspiring, we can only imagine what effects this life changing development will have for the Villagers in Amaurali going forward.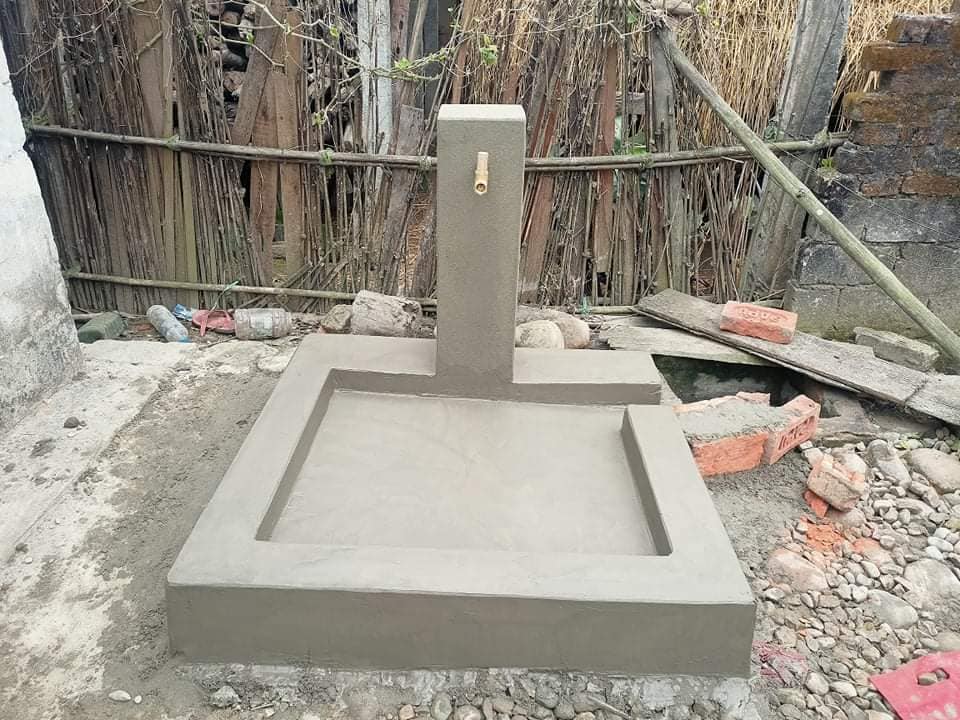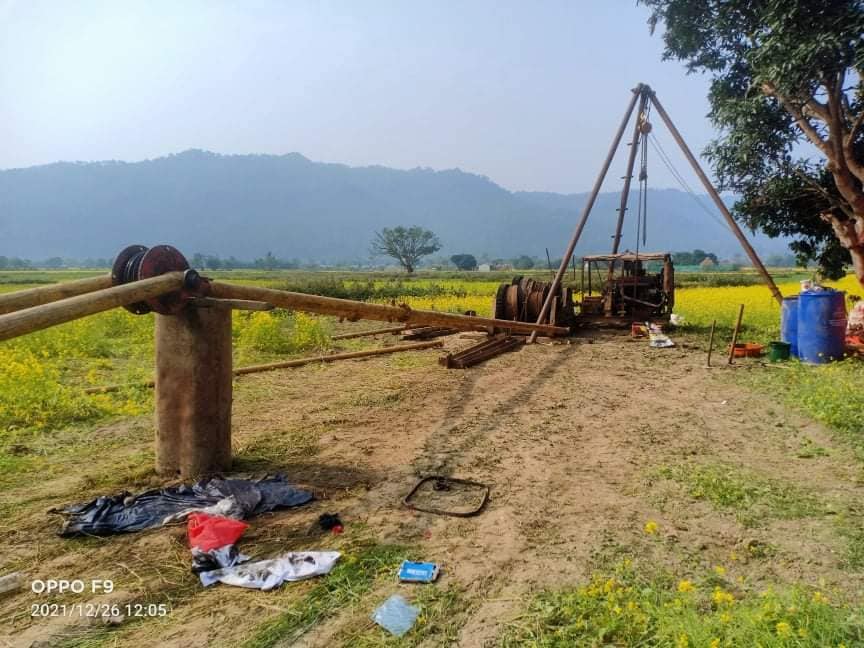 As a follow-on, Narayangarh Rotary would like to sink further wells to provide irrigation to local subsistence farmland.  At the moment these small farmers can cultivate for only four months in the years.  Irrigation would extend this considerably.  Amaurauli Village is now on the move and it has established female led teams to improve health, hygiene and general tidiness in the village, introduced chicken-rearing projects for landless families, and is seeking aid in an educational support programme.  They are currently seeking donations which will provide books and uniforms for children covering their period in school, and  Letterkenny Rotary Club have committed to assist in that regard.