Sheephaven Divers have been active over the winter months with their regular Sunday morning snorkels, which were only briefly interrupted by the week of storms in February. 
However last Sunday was a bit special as the club welcomed back Adam Cassidy as their most recently qualified Commercial Diver. 
Adam started diving with Sheephaven in 2020 as a trainee and qualified in September of last year, after which he gave up his job and moved to Norway where he underwent an 18 week course with the Norwegian School of Commercial Diving (NYD).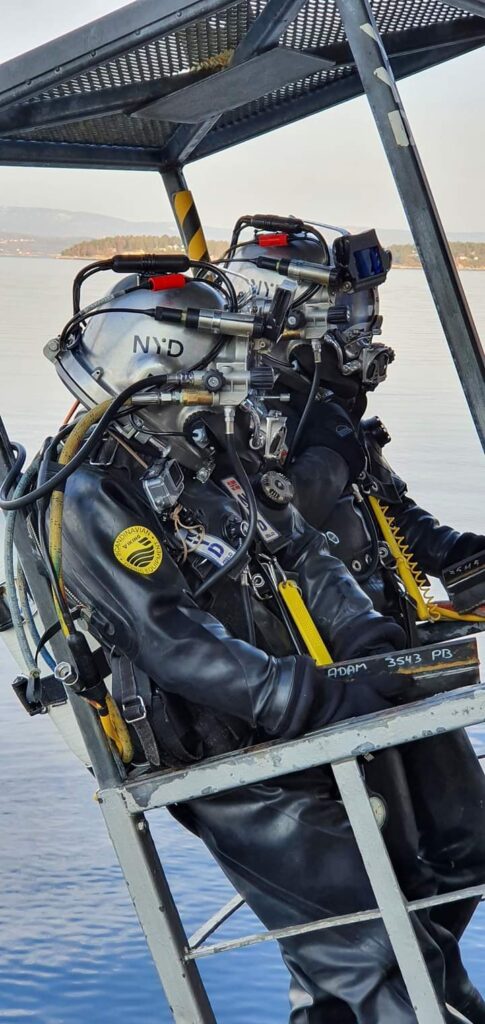 As a result of this Adam is now qualified as a Class 1 Inshore and Offshore Commercial Diver and Underwater Welder.  
The 21 year old Adam was one of a class of 42 students and now enters the workplace in Ireland as a Commercial Diver, with work in both Northern and Southern Ireland waiting for him over the coming weeks. 
During his training in Norway he experienced exceptionally cold conditions, with water temperature as low as 2 degrees Celsius, which meant that the surface supplied air had to be kept warm to prevent his air supply from freezing. 
It was during the inactivity of the decompression stops after his 50 metre dives that the cold was most apparent, with the weight of the hardhat rig being another significant contrast to his recreational diving with Sheephaven. 
To go from a person who has not dived before to being a Commercial Diver in less than three years is a remarkable achievement, but Sheephaven Divers have full confidence that that Adams quiet personality will stand to him when working in the most demanding of conditions.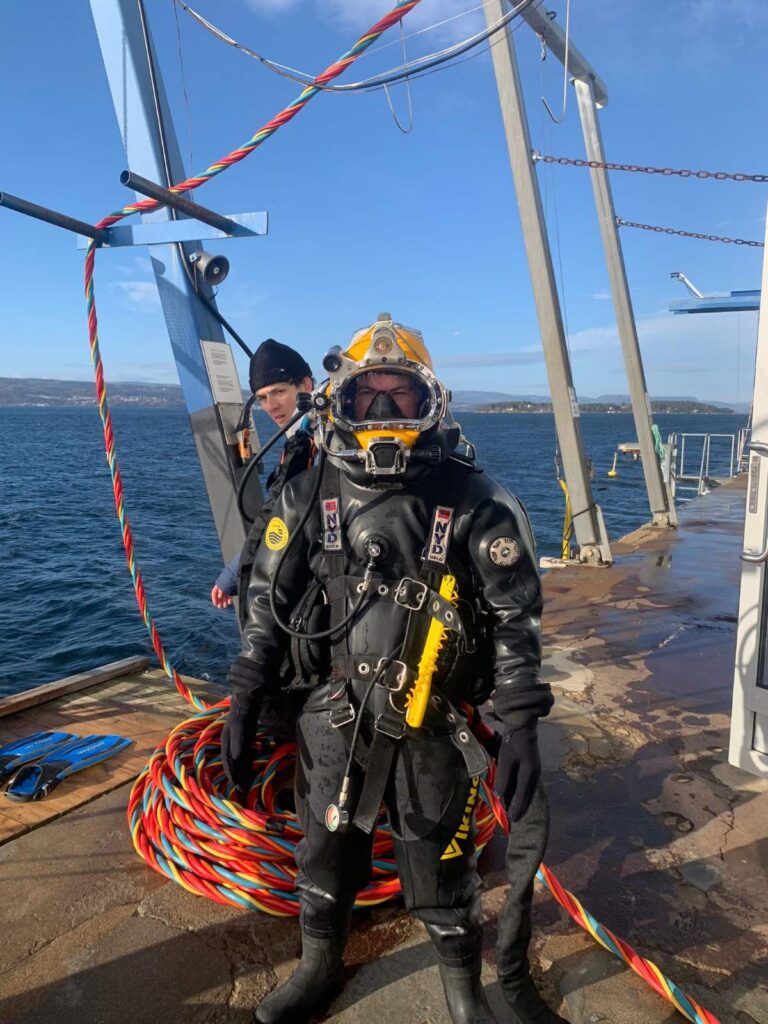 Sheephaven is fortunate now to have four Commercial divers as club members, with Adam joining Noel Brennan and David Mc Gloin both of who made their livelihoods from diving and Kieran Doherty. 
Other club members who have chosen a life working in the marine sector include Timmy Boyle in Atlantic Composites Bunbeg, Donal Cullen Mevagh Dive Centre and Derek Flanagan Regional Coordinator with the Irish Coastguard.
Another young man who began his diving with Sheephaven SAC and is also starting out on his career at sea is Matthew Mc Monagle, who is presently a ships' officer on-board one of the giant LNG ships that is so vital to the European economy at present. 
On Sunday Adam joined his Sheephaven colleagues on a beautiful morning in PortnaBlagh, with clear skies and bright sunshine, which allowed for a shore dive as well as the regular snorkel.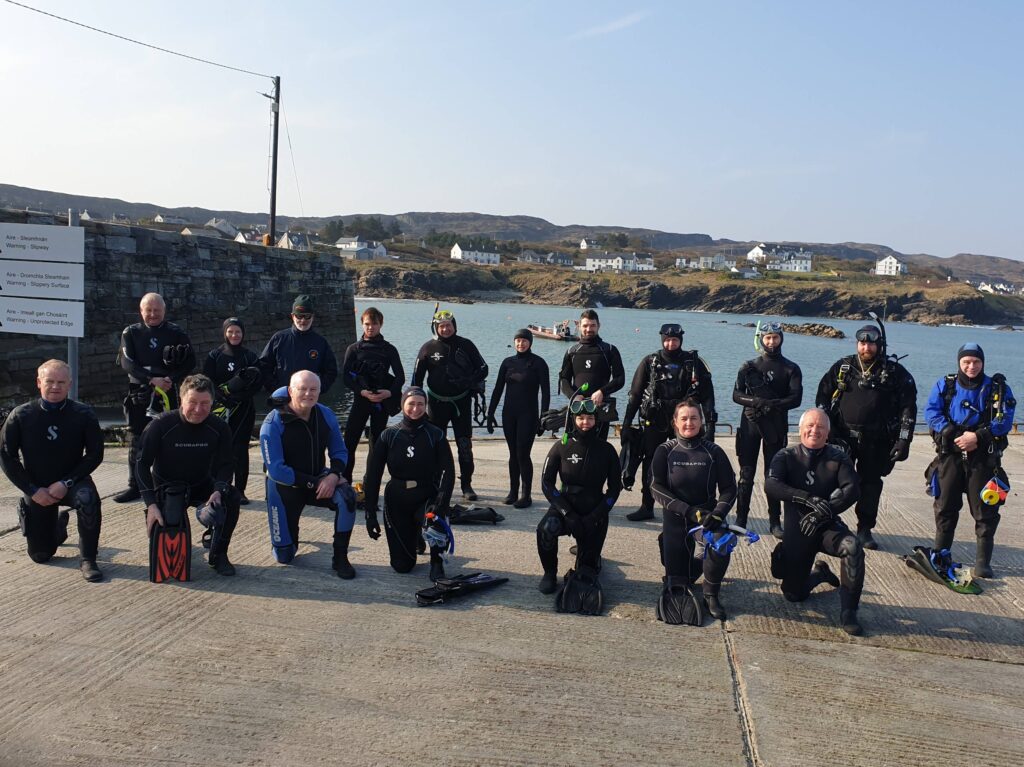 In-water conditions have not yet picked up, with water temperature as low as 7 degrees Celsius and very limited horizontal visibility of no greater than a metre or so. 
Nonetheless it is great to be in the water and we look forward to a busy diving season over the coming months.