Relay for Life is back! We are only 9 weeks away from Relay For Life Donegal 2022, so it's time to register to be a part of this special weekend.
The 2022 Relay takes place on 28th and 29th May 2022 at LYIT.
This is the milestone 10th year of the event, so there's never been a better time to get involved.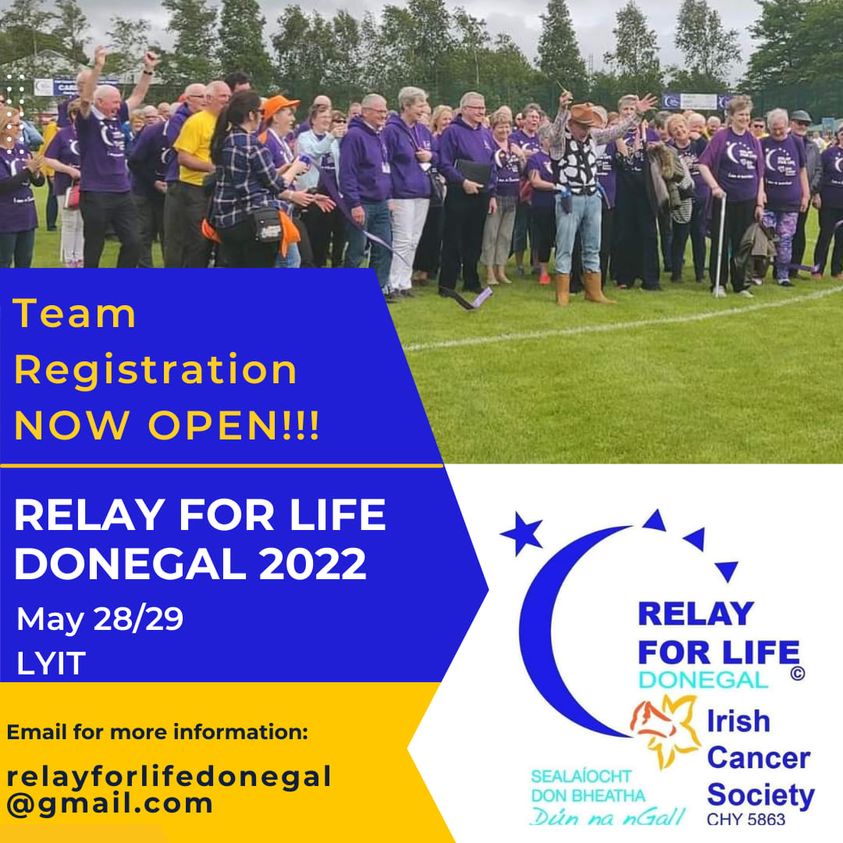 Teams, Survivors and Volunteers are invited to come forward and secure a place that weekend.
Please join us to Celebrate, Remember and Fight Back, together to make 2022 the best Relay yet.
Register your team online here: https://forms.gle/uibEEvri5jchfLKq7
You can also contact us on relayforlifedonegal@gmail.com and we can send you a physical form OR contact Ena 087 9966096 – Robert 087-2716344.
Article kindly sponsored by SMC Accountants Letterkenny

Tags: