The Millennium Training Restaurant at ATU Killybegs was buzzing with activity on Tuesday as students hosted a charity lunch for three local causes.
A fine-dining lunch raised a fantastic €750 for the three North West 10K charities – Donegal Diabetes Parents Support Group, The No Barriers Foundation, Donegal Branch of Spinda Bifida & Hydrocephalus.
Guests were treated to top class service and delicious dishes by the second-year Hotel, Restaurant & Resort Management students and BA Culinary Arts degree students at ATU Killybegs.
Students showcased their cooking and hospitality skills, presenting a lavish three-course and a special culinary experience based on the finest ingredients sourced locally and internationally.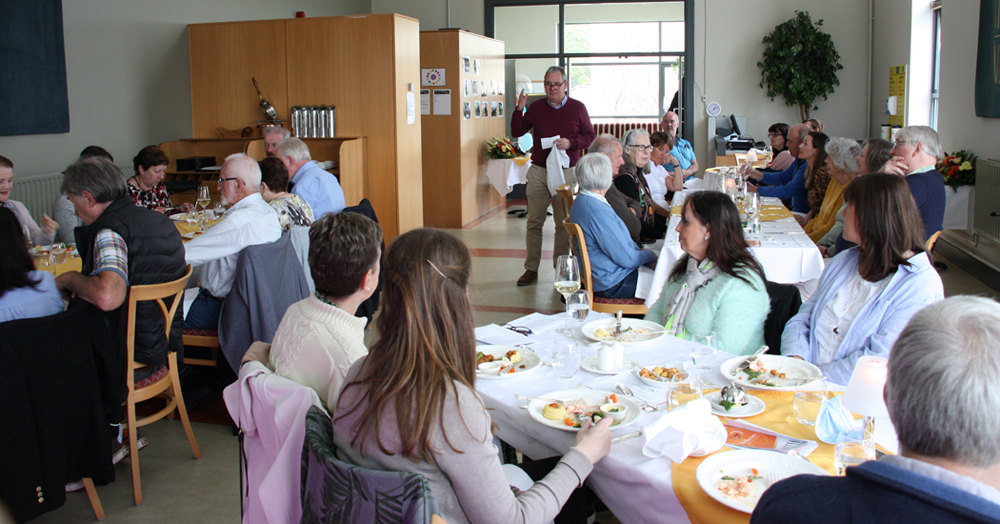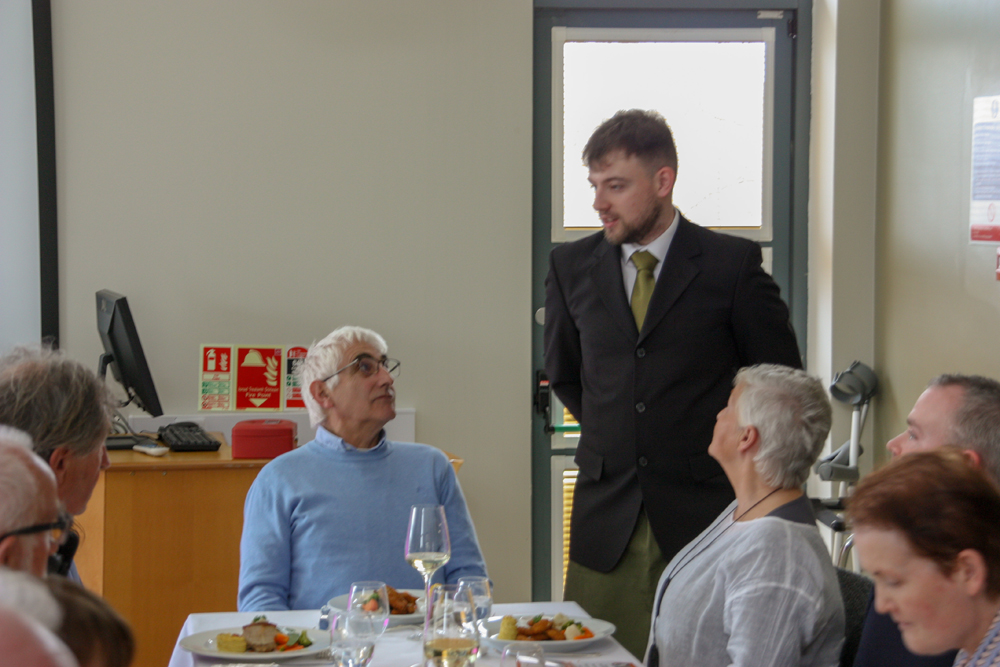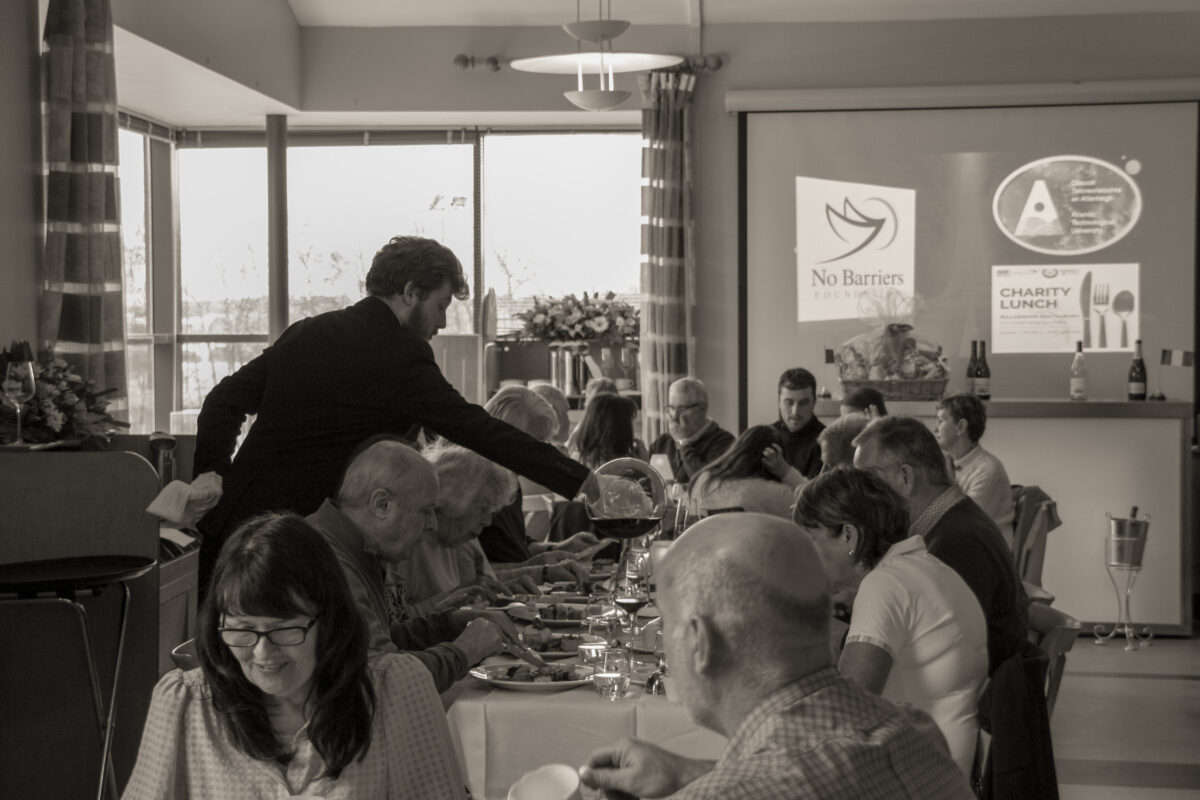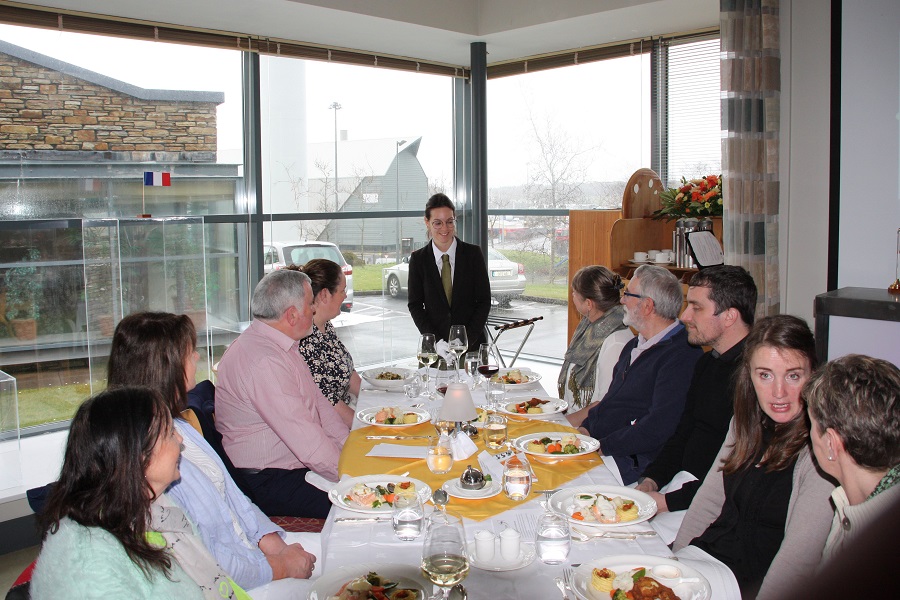 The fully serviced Millennium Room Training Restaurant and Cafe Porto at ATU Killybegs are now open to the public, serving culinary delights by students at the fraction of the cost of a usual meal. 

All proceeds from Tuesday's event will support:
SBHI: The Donegal Branch for Spina Bifida & Hydrocephalus was formed in 2010 due to local families finding a lack of support and information. The purpose of the national association is to provide information, advice and support to people with Spina Bifida and or Hydrocephalus their parents and carers, as well as to promote social inclusion and equality for people with these conditions in our society. The group is made up of families and carers supporting one another through life's journey.

NO BARRIERS FOUNDATION: The No Barriers Foundation operates an inclusive health facility in Letterkenny and is equipped with specialist neurological equipment allowing anyone with a disability to exercise and improve their current level of physical and mental health, regardless of their current baseline. No Barriers are a highly innovative social enterprise, thanks in large part to their use of an Ekso Bionics Robotic Exoskeleton – the only suit of its kind in the North West for revolutionary rehabilitation.
DONEGAL DIABETES PARENT SUPPORT GROUP: Donegal Diabetes Parents Group is dedicated to helping families of children with Diabetes. They achieve this by providing support, education and motivation. They also raise public awareness of diabetes and its symptoms and challenges and fund research into finding a cure.
The 25th North West 10k takes place on Monday 2nd of May in Letterkenny at 11 a.m. The online entry fee is €15.  To enter online click on this link https://www.njuko.net/nw_10k_2022