Finn Harps suffered their third defeat in four games as an Eoin Doyle double gave St. Patrick's Athletic a 2-0 win in Richmond Park.
St. Pats deservedly took the lead in the first half after Mark Anthony McGinley made a couple of great saves but he couldn't prevent a Doyle header going into the bottom corner.
(Pictures by Joe Boland of Northwest Newspix at Richmond Park) 
Doyle made it 2-0 from the penalty spot after Ethan Boyle was judged to have fouled Joe Redmond to make it four for the season for Doyle, with three of them coming against Finn Harps.
Tonights hosts were third in the table before the game, and were looking to make up points on Shamrock Rovers and Derry City after a poor run of form.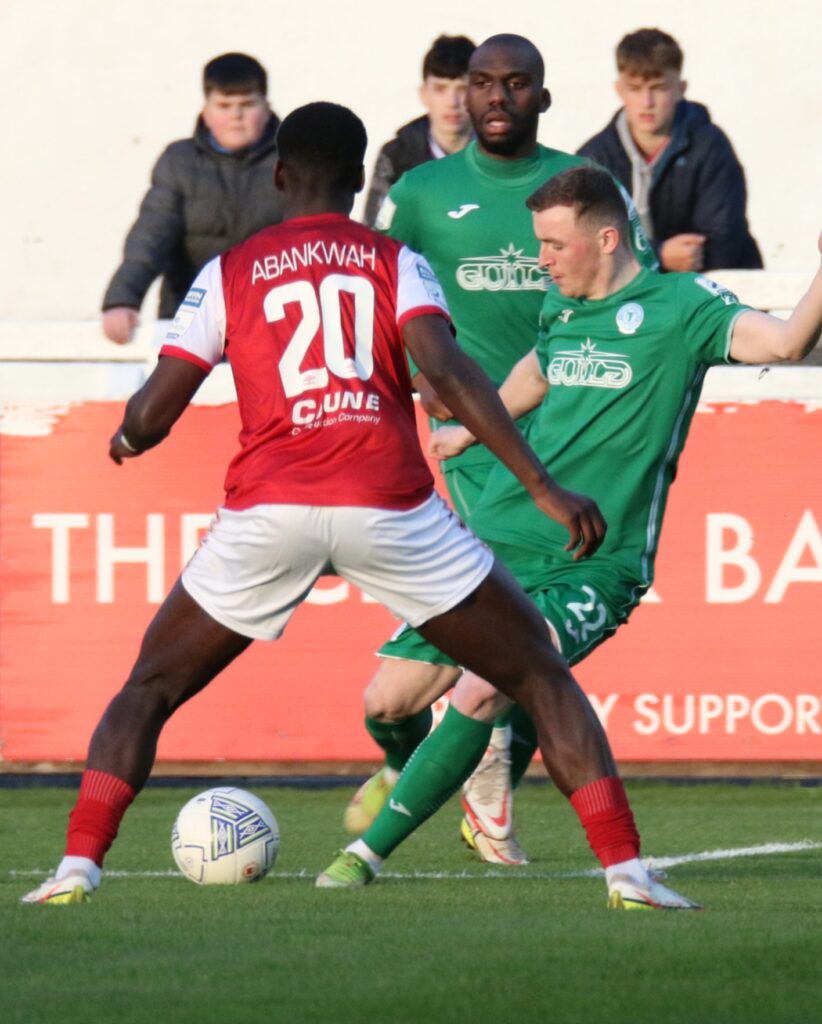 Tim Clancy's side had won just one of their last five games, which came last time out against bottom of the table UCD, with a late own goal deciding the game.
Ollie Horgans side were also struggling for points, with just one win this season at Tolka Park against Shelbourne.
Harps had however had success in Dublin this season, with five points picked up from three games to the capital and would have hoped to extend that form tonight.
But it never looked likely as St. Pat's dominated the first half of the game and their first chance came after 10 minutes.
A heavy cross fell to Billy King at the back post and he pulled the ball back to Ben McCormack. His shot looked destined for the far corner but McGinley pulled off a stunning save to keep it out.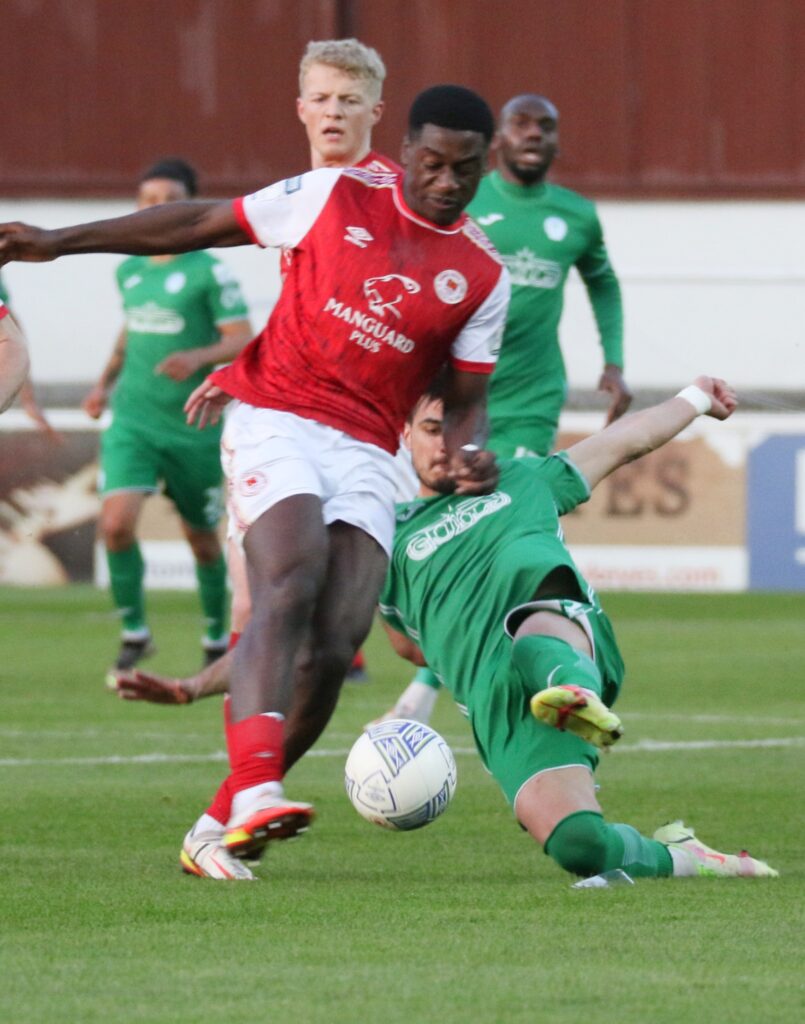 Five minutes later a James Abankwah cross found Darragh Burns at the edge of the box but his shot was well blocked by Ethan Boyle.
Burns then had another shot from outside the box moments later but it was saved again by McGinley and Doyle looked like he was in for the rebound but Regan Donelan did well to put the striker off.
On the half hour mark McCormack found Burns at the back post and he tried to find Doyle but McGinley was on hand to block the pass.
McGinley came to the rescue again when McCormack's flick to Doyle gave the striker a chance and his low shot was destined for the bottom corner but the Harps 'keeper got down quick.
The Saints would get their opener after a McCormack cross was cleared by Rob Slevin but King crossed the ball back in and Doyle headed into the bottom corner past McGinley.
Harps got their first real chance of the game from a corner which fell to Slevin but his shot was blocked. McNamee picked up the ball and Pat's cleared well as Ethan Boyle was lurking at the back post as the scoreline read 1-0 at half-time.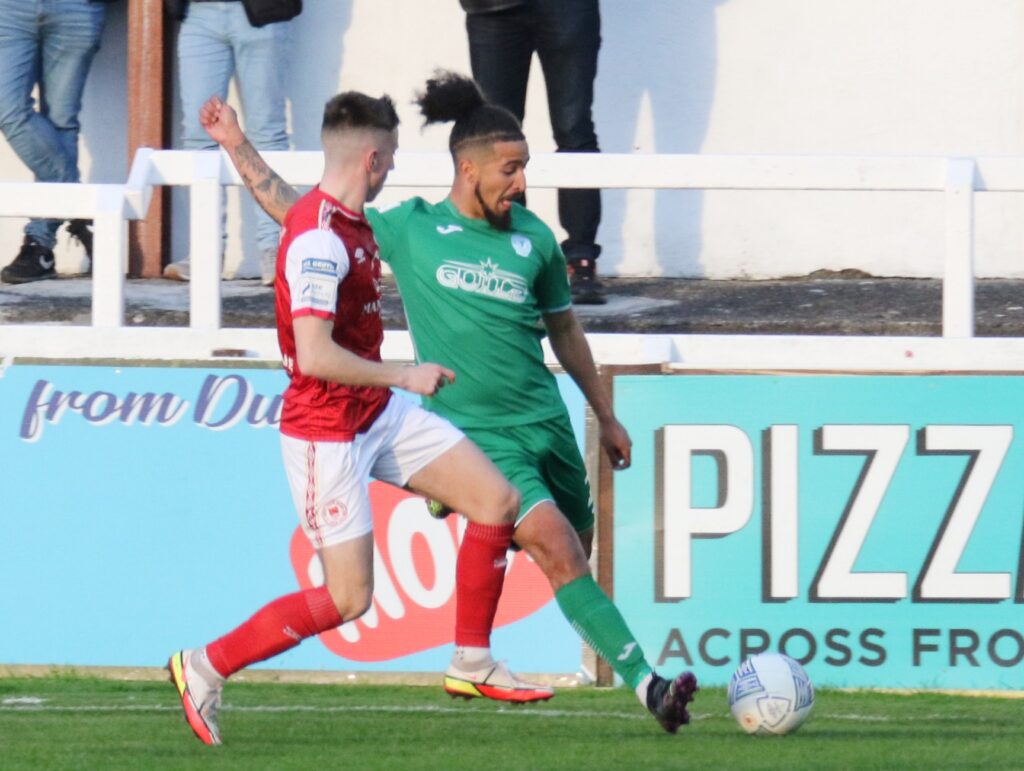 Harps had the first proper chance of the second half when Filip Mihaljević found Mark Timlin down the left but the substitutes shot was saved easily by Joseph Anang.
The Saints countered from this and got a free-kick out wide and McCormack went for goal but McGinley was outstretched  and did well to keep the ball out of the top corner.
The resulting corner was swung in and Ethan Boyle was deemed to have fouled Joe Redmond and referee Adriano Reale had no hesitation in pointing to the spot.
Eoin Doyle stepped up and went right, sending McGinley the wrong way to double their lead.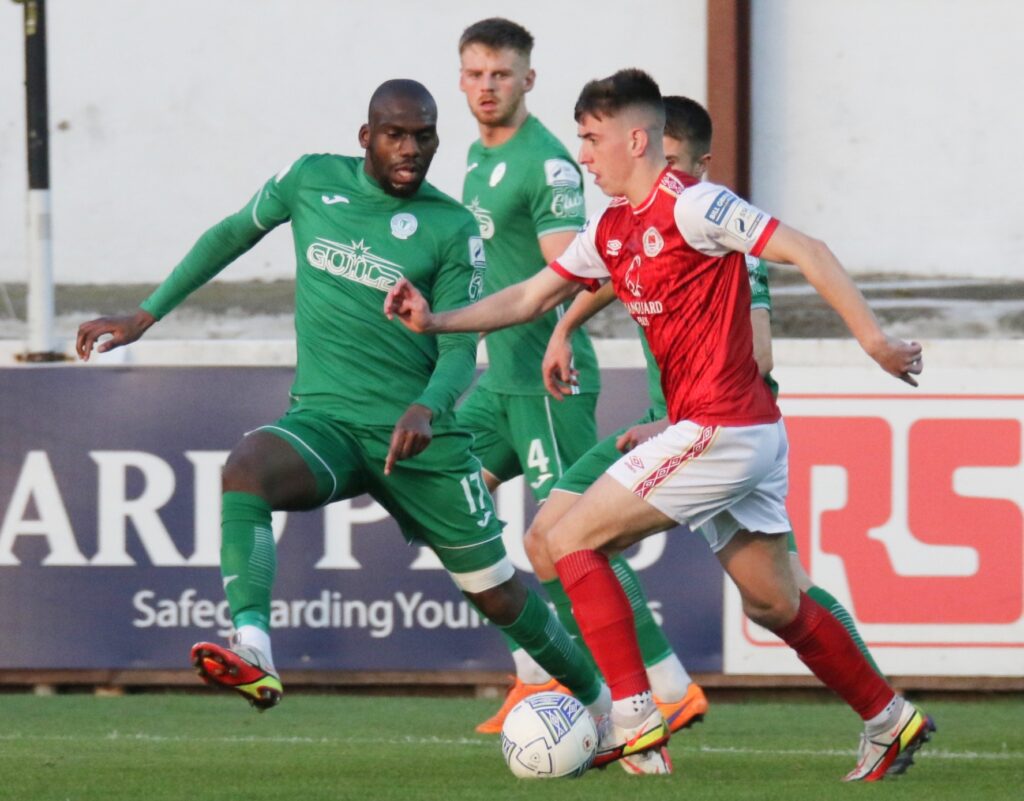 Horgan brought on Mahdy and Devers and the two substitutes combined moments later to find Regan Donelon but his shot was blocked with Harps claiming for a penalty.
Yoyo Mahdy had two good chances after he did well to nutmeg a Saints defender and shoot towards the top corner but Anang saved well.
Minutes later a loose ball from a Harps cross fell to Mahdy but he was under pressure and fired over the bar.
The game would end at 2-0 as the final chance fell to Eoin Doyle who was hunting his hat trick but he curled his shot just wide.
Harps stay 9th as UCD lost 7-1 to Derry at the Brandywell, while Shelbourne lost to Dundalk 2-1 at Oriel with both teams finishing with 10 men.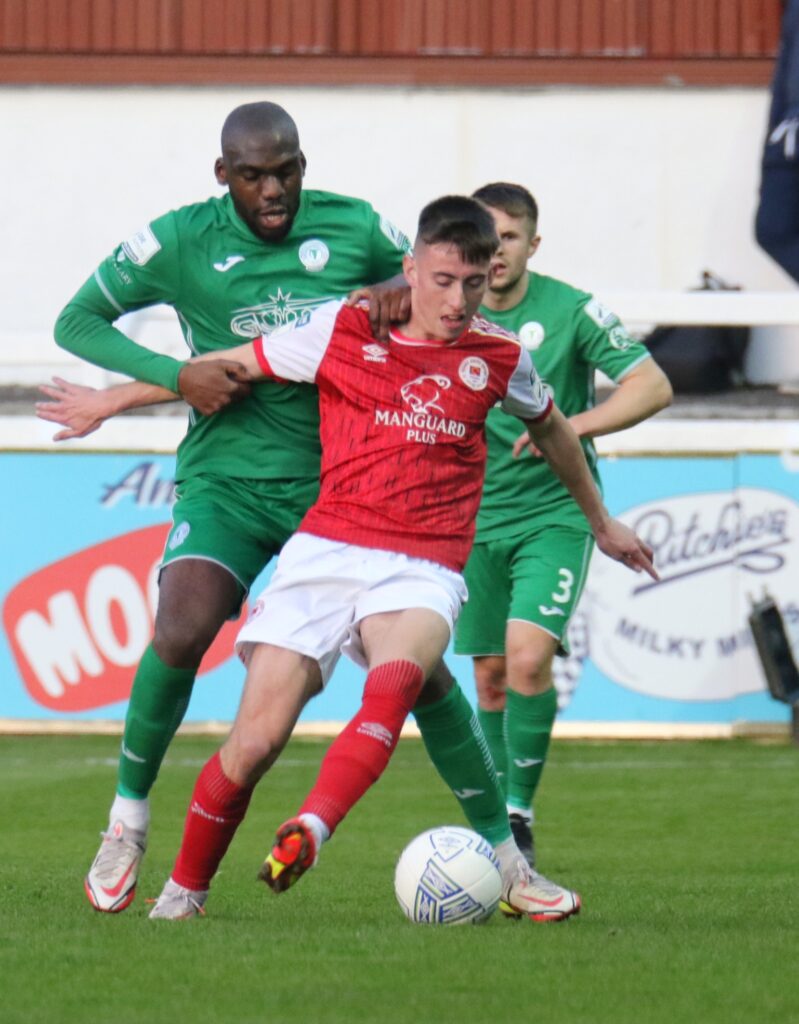 St. Pat's: Joseph Anang; Anthony Breslin, James Abankwah, Tom Grivosti, Joe Redmond; Chris Forrester, Billy King, Ben McCormack, Darragh Burns, Adam O'Reilly; Eoin Doyle.
Subs: James Scott for Abankwah (half-time), Ronan Coughlan for McCormack (69 mins), Mark Doyle and Jay McClelland for King and Burns (76 mins) Ian Bermingham for Grivosti (81 mins)
Finn Harps: Mark Anthony McGinley; Ethan Boyle, Jose Carrillo, Rob Slevin, Regan Donelon, Elie-Gael N'Zeyi, Bastien Héry, Barry McNamee, Ryan Rainey, Eric McWoods; Filip Mihaljević.
Subs: Mark Timlin for Héry (49 mins), Yoyo Mahdy and Jesse Devers for McWoods and Carrillo (66 mins), Luke Rudden for McNamee (82 mins)