A lucky Liam Neeson fan got a photo to treasure forever when he met his idol in Donegal.
Raymond Gillespie from Kilcar loves every Liam Neeson film going, and when he heard that the Ballymena actor was filming his latest project in town he simply had to meet him.
Raymond was lucky to get close to the actor for a photo, where they both did one of Neeson's signature threatening poses.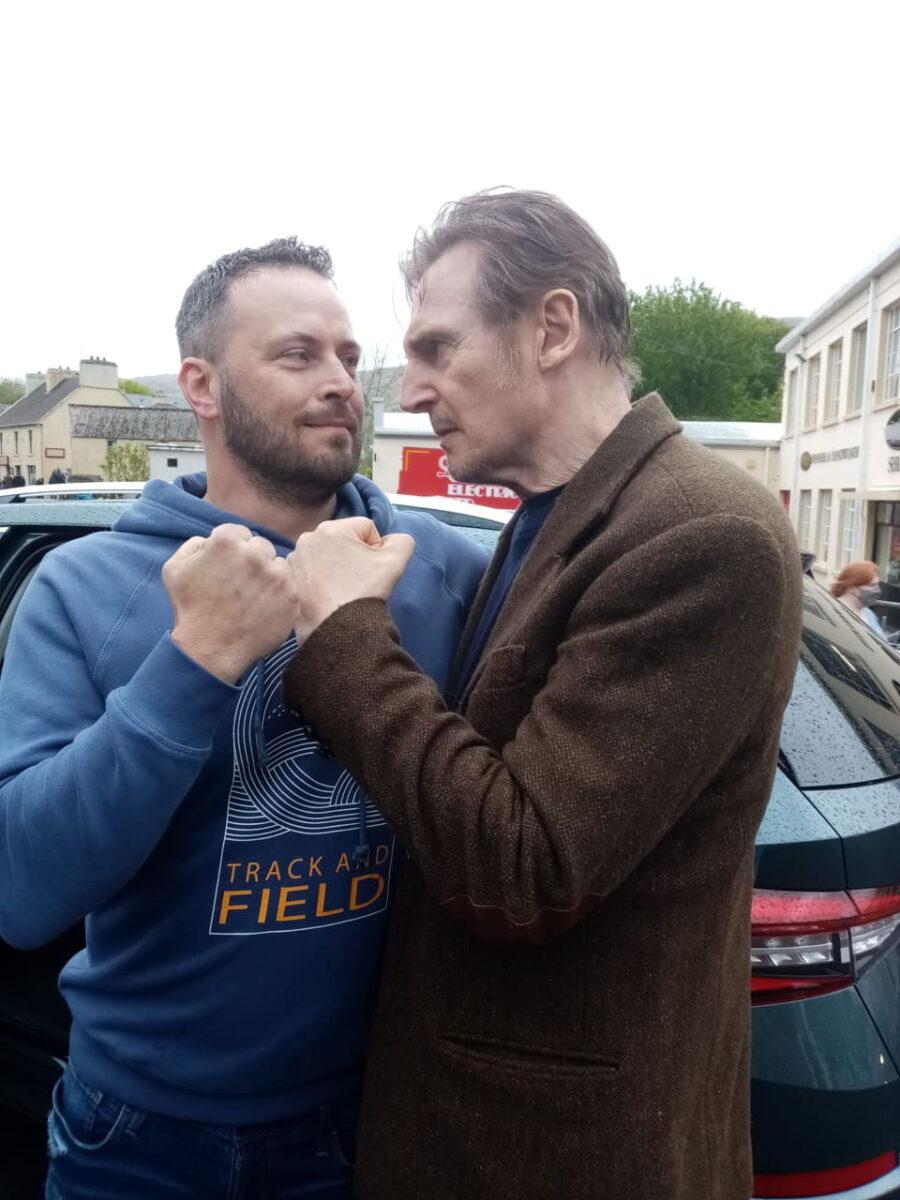 While Neeson is known for playing tough guys, he was friendly and happy to meet his fans on Wednesday.
Raymond's photo is set to be framed today and will take pride of place in the Gillespie's sitting room.
"He is truly delighted as he always said Liam Neeson is his favourite actor," said Raymond's wife Heidi.
Fans of Liam Neeson and 'Belfast' star Ciaran Hinds were treated to plenty of behind-the-scenes action yesterday when the pair filmed outdoor scenes for their action film In The Land Of Saints And Sinners on Kilcar main street. Vintage shop signs and cars were brought into the village to create a 70s theme for the production.
In the Land of Saints and Sinners is an action adventure that tells the story of a retired assassin who is forced into a game of cat and mouse with three terrorists. The film is directed by Robert Lorenz who worked with Neeson on the recent box-office hit 'The Marksman.'
The impressive cast list includes Colm Meaney (Star Trek), Kerry Condon (Three Billboards Outside Ebbing, Missouri) and Jack Gleeson (Game Of Thrones).
Filming has been taking place in locations across south Donegal in recent weeks.
Picture Special: Film stars Neeson and Hinds bring Donegal village to a standstill