Sponsored Post
Get those feet a tapping and those hips a shaking – the June Country Music weekend is to return to Donegal on Friday, 10th of June at the Abbey Hotel.
You can enjoy performances from some of the top country stars in the business including Johnny Brady, Derek Ryan, Olivia Douglas, Ciaran Rosney, Patrick Feeney, Stuart Moyles, Trevor Moyles and Jimmy Buckley.
And after a long day dancing you can unwind in the beautiful surroundings of the Abbey Hotel in the heart of Donegal Town.
This fabulous weekend package includes two nights bed and breakfast and admission to ALL performances.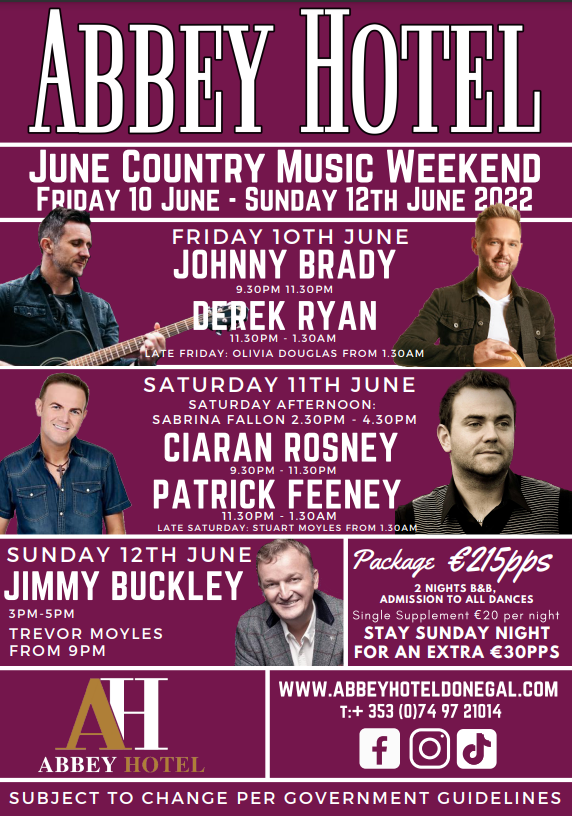 Tickets are €215 per person.
The event runs from Friday the 10th of June to Sunday the 12th of June.
Call 074 97 21024 to book today.