Atlantic Technological University is delighted to announce a number of new, funded postgraduate research opportunities are available for September 2022.
Potential applicants can choose from 22 funded Masters by Research projects and 4 PhDs.
These projects include a wide range of research topics across the Faculties of Business, Science and Health, and Engineering and Technology and will provide graduates with advanced research training and the opportunity to contribute to innovation and research impact.
Dr Padraig Gallagher, Head of Research and Innovation at ATU Donegal says; "The ATU Donegal Research Bursaries represent a significant investment in research and will contribute to the knowledge economy and innovation base in the North West. The awards provide a fantastic opportunity for highly motivated individuals to work in a dynamic multi-disciplinary research environment here at ATU Donegal".
These postgraduate research opportunities will provide the research candidate with the necessary skills and information to undertake their own innovative research with guidance from some of our top academic supervisors here at ATU Donegal. In addition to this, a number of these projects involve collaborations with fantastic academic researchers from our ATU partner institutions, other Irish and Northern Irish HEIs. Ultimately, a research degree from ATU Donegal will help to develop the next generation of researchers and enable them to pursue their own successful career in research, academia or industry.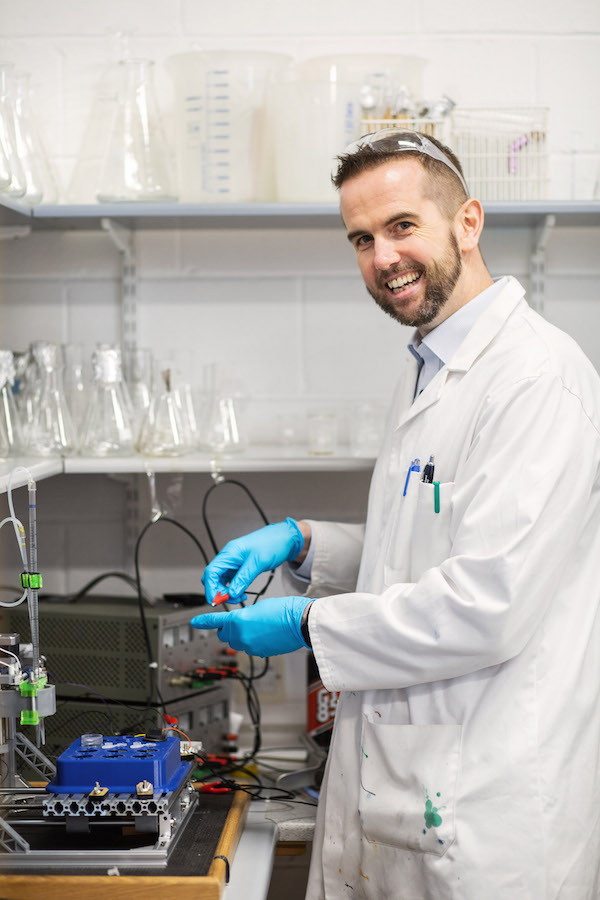 "Doing a Masters by Research or a PhD will give you the opportunity to specialise and advance in an area of research that you have a specific interest in and allow you to develop enhanced professional networking opportunities with experts in your field of research. A higher degree will also enhance your career options so that you can progress into senior positions in the workplace," adds the Head of Research and Innovation, Dr Padraig Gallagher.
Each successful candidate will receive a postgraduate stipend of €15,000 p.a., plus fees and a contribution to their direct research project costs.
How to Apply
For the Masters by Research, email researchoffice@lyit.ie; subject line of the email to be the project reference i.e. MR.1. Please include a CV and cover letter.
All applicants should hold or expect to hold at least an Honours Degree in a relevant discipline and meet the University's English Language requirements (minimum IELTS 6.5 or equivalent).
To apply for a PhD project, please visit  https://www.lyit.ie/Research-Innovation/Postgraduate-Research-Opportunities to download the application form. Return completed form to researchoffice@lyit.ie with the project reference in the subject line of the email.
Closing date for all applications is 9 June 2022, at 5pm.
Interviews will be held week commencing 13 June 2022.
For further information on the available projects and the application process, please visit:  https://www.lyit.ie/Research-Innovation/Postgraduate-Research-Opportunities