The 11-a-side Community Soccer Festival 2022 begins this Friday 10th June at the Letterkenny Community Centre.
The opening game will take place on Friday night with kick-off at 7.30pm at the community centre as Swilly Rovers take on The Rebels.
The Community Soccer Festival is an 8 week sporting event held at the Letterkenny Community Centre and open to teams from across Donegal and the surrounding counties.
The Festival will take place on Friday, Saturday and Sunday evenings. The aim of the festival is to bring together communities from Donegal and surrounding counties and it presents an opportunity for teams to showcase their abilities.
The festival will take place on the grounds of Letterkenny Community Centre in the heart of Letterkenny. The central location is a prime spot for people outside the area to meet up, get food and socialise after the event.
The first round fixtures, along with dates and times, can be viewed below: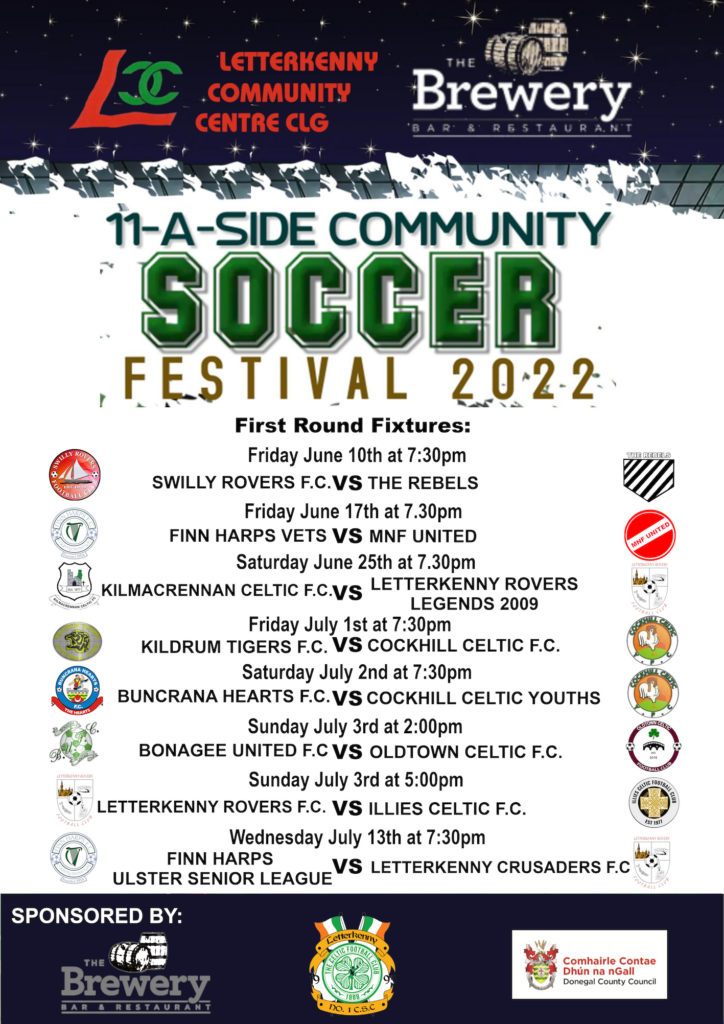 It will run for two months, with the final set to take place on Saturday 31st July.