A final call has been issued for historical photos for the Ray History Project.
Ray Community Centre launched a community history project this year in anticipation of the 10th anniversary of the opening of the building in 2012. The committee hopes to publish a book later this year which will celebrate the Ray community and will feature a series of historical photographs, art and poetry from the area.
Over the past few months the committee have been gathering historical photos from the wider Ray area, from Brownknowe to Craig to Glenalla, Glentidally and Ballyconnolly.  The group are now making the final call for photographs to be submitted by Friday the 24th of June. The project is being run in partnership with Milford & District Resource Centre, which is the drop off point for any items which need to be scanned and digitised.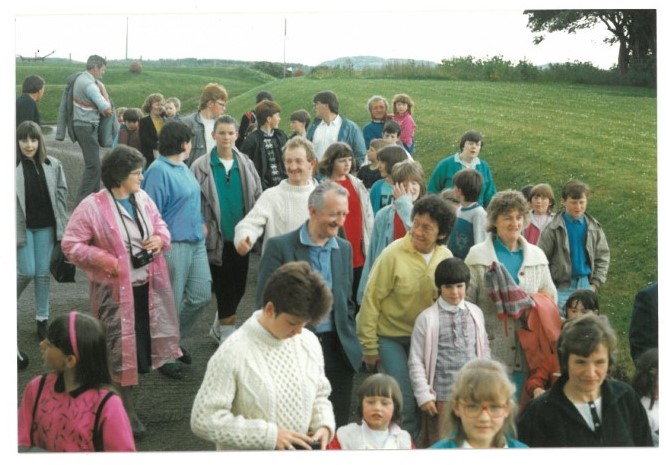 "We are delighted to be able to partner with Ray Community Centre on this project" said Declan Meehan, Manager of MDRC. "The quality and range of photos we have received so far make for some extremely interesting viewing. We are looking forward to assisting the Ray Community Group with putting together this book to capture and record the history and precious memories associated with Ray. If there are still people out there who might have any items of interest to this project, we would encourage them to get in touch through our office or through Ray Community Centre, as we near the end date for submissions." 
After scanning and digitising items will be immediately returned. They will then be catalogued and a selection of these will then be featured in the book. Everything which is submitted by the community and diaspora will be kept and digitised to ensure they are preserved for posterity. The hope is that all submissions will be available online for the public to access, including all photographs not featured in the book.
Photographs can be left into Milford & District Resource Centre (MDRC), during normal opening hours (9-5 Monday to Thursday, 9-4 Friday), where copies will be taken. These precious family items will be returned to their owners the very same day. They can also be emailed into MDRC on history@mdrc.ie. The public is asked to provide information and descriptions along with the photographs, e.g. names of people in the photos, dates (if known) and places where taken. You can also contact MDRC on (074) 91 53736.