What another amazing Glenswilly 5K!
More than 600 walkers and runners took to the roads around the Glen this evening for what was the tenth annual 5K in aid of the youth of Glenswilly GAA club.
Those who took part were treated to a lovely evening, a warm Glenswilly welcome and to round things off some famous local refreshments!
The club would like to thank everyone who helped in ANY way in making the night a huge success for the underage teams.
"It would be unfair to single anyone out because so many people did so much to make this another brilliant event. Thank you to one and all and especially to every one of more than 600 walkers and runners who turned up for the event," said club chairperson Patsy Gallagher.
Thanks also to Joe Boland of Northwest Newspix for the great pictures.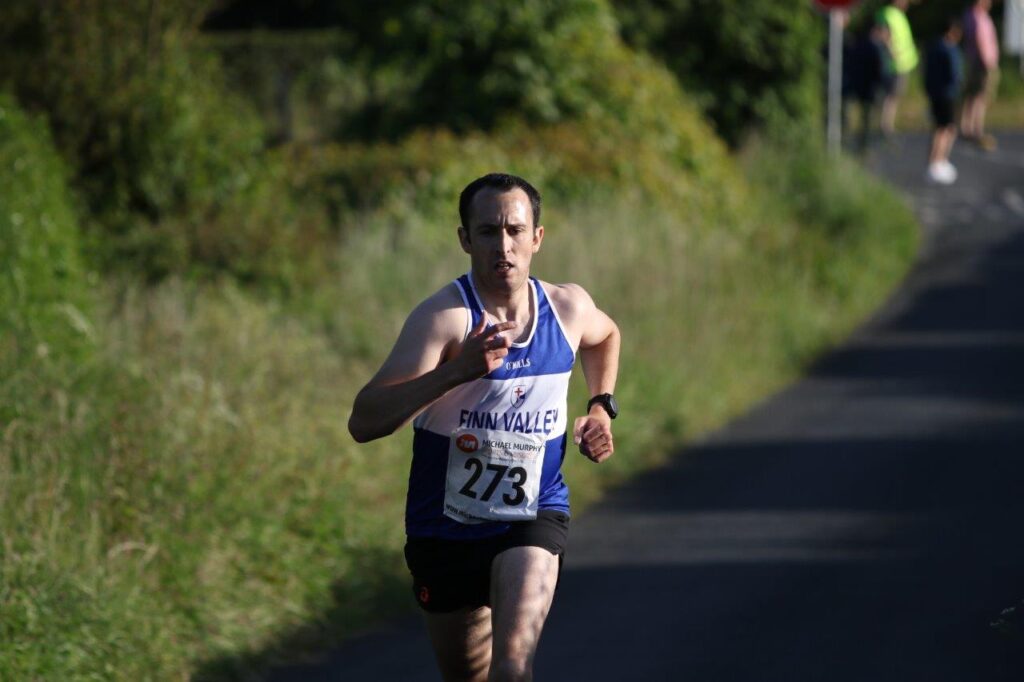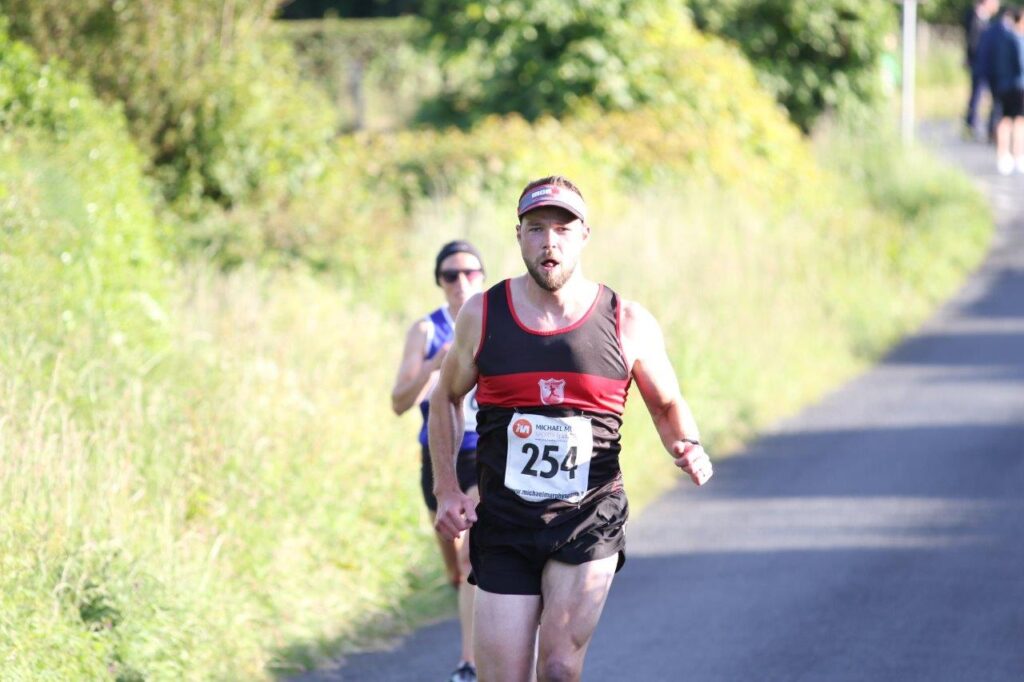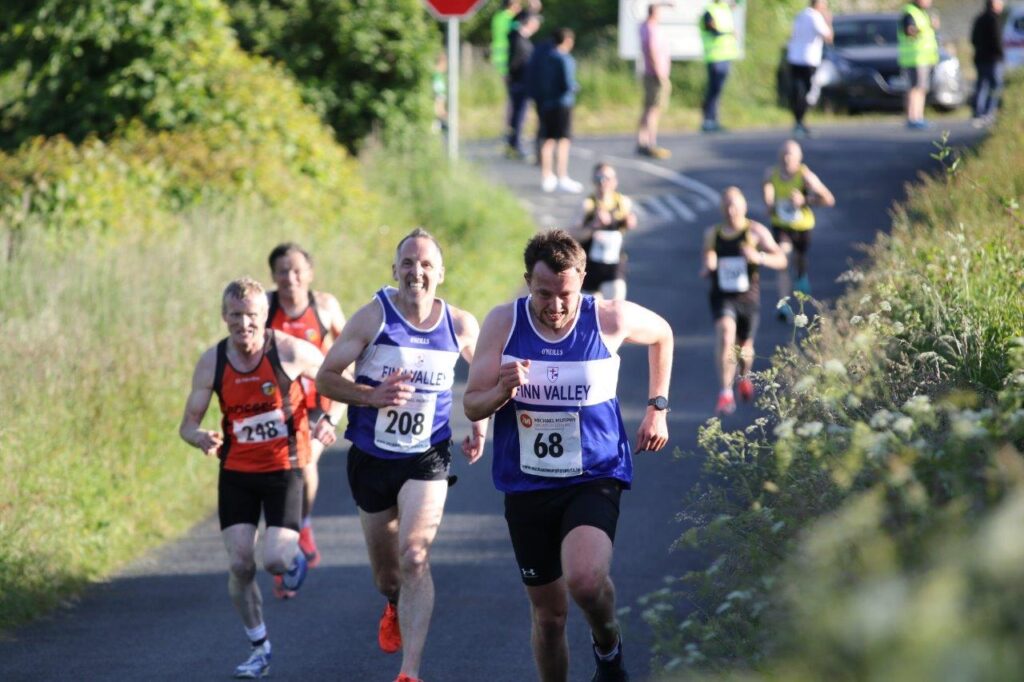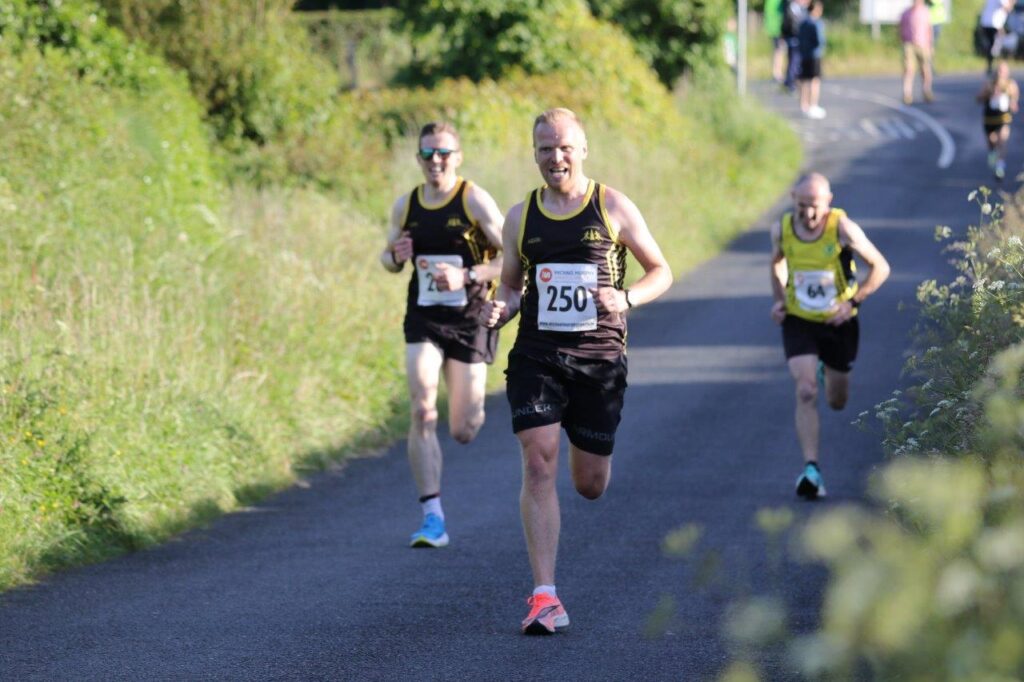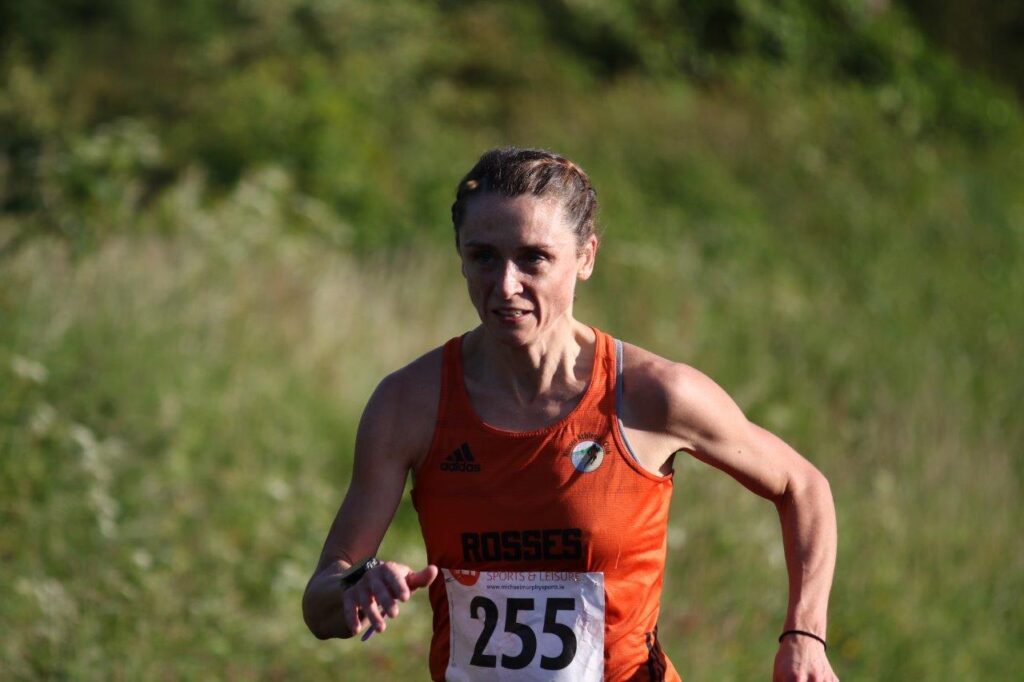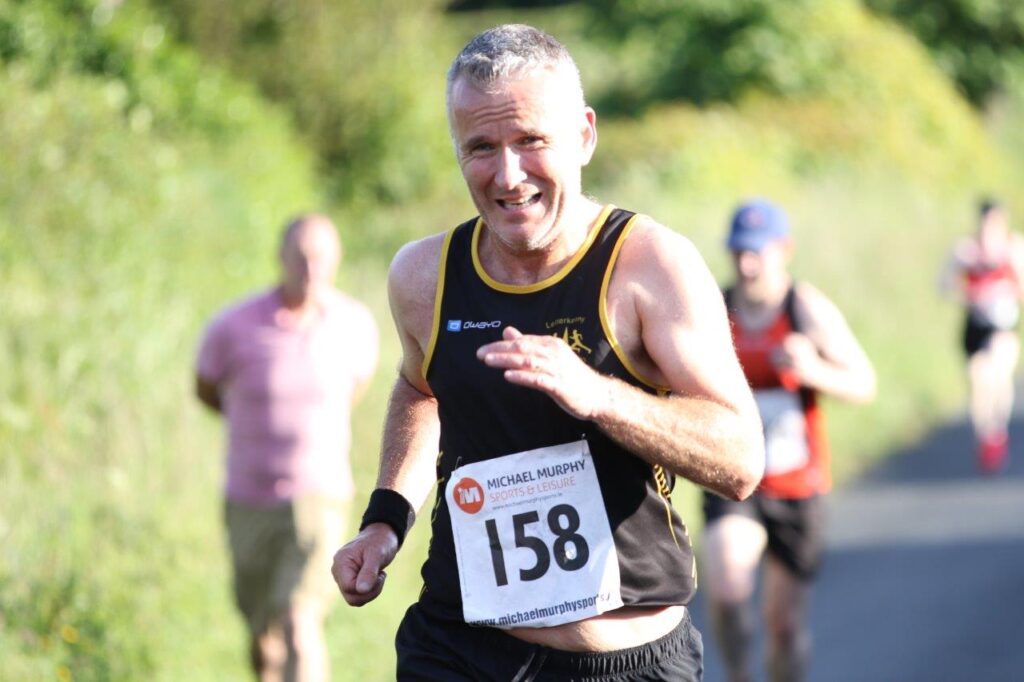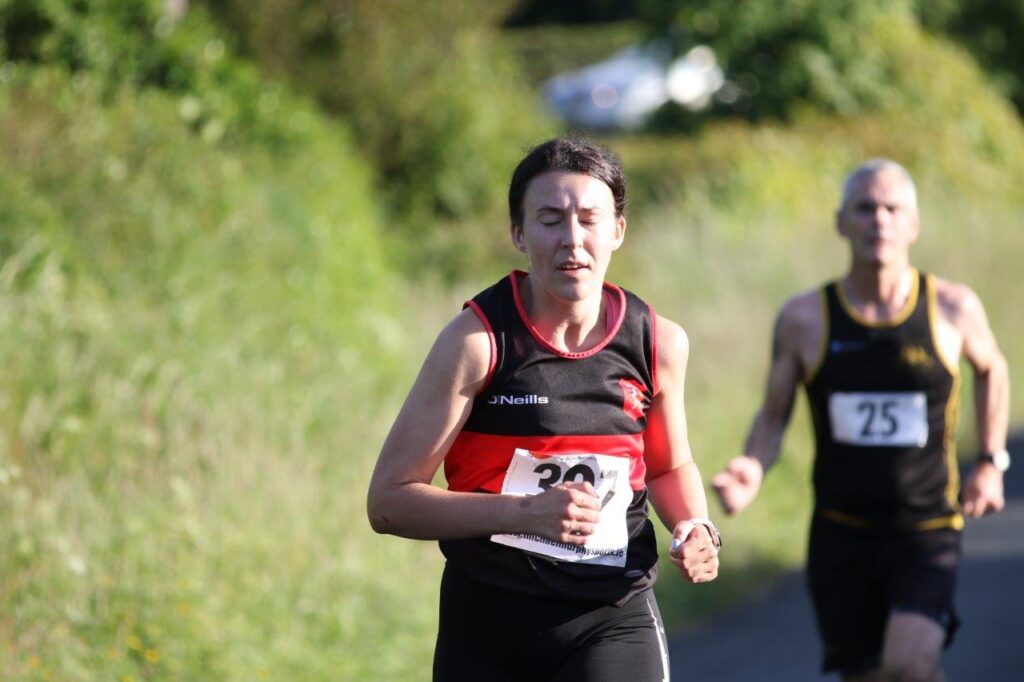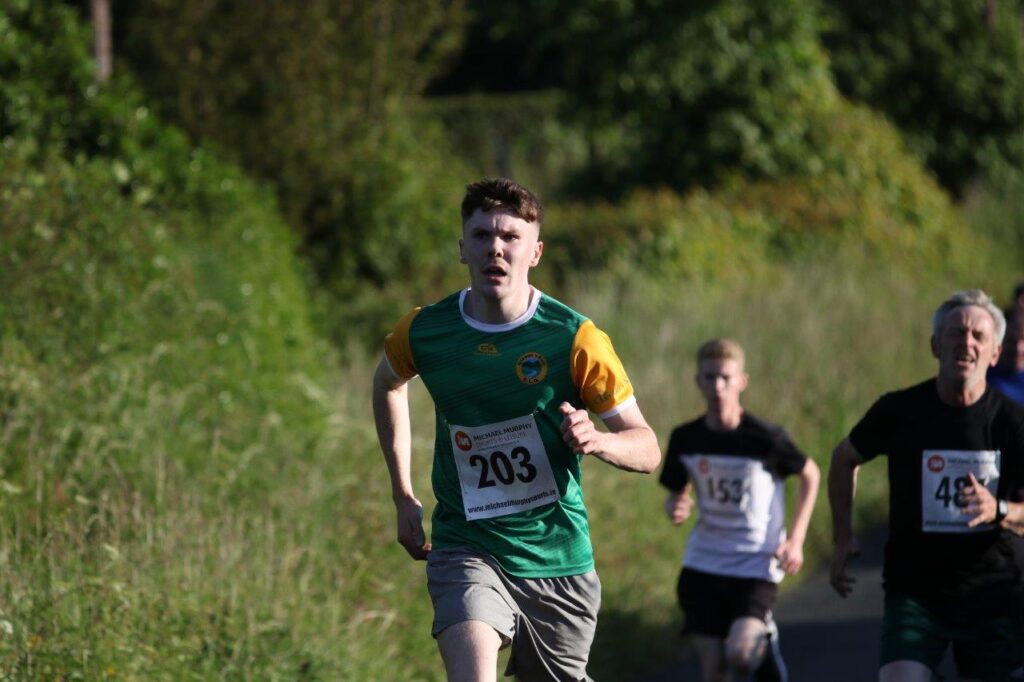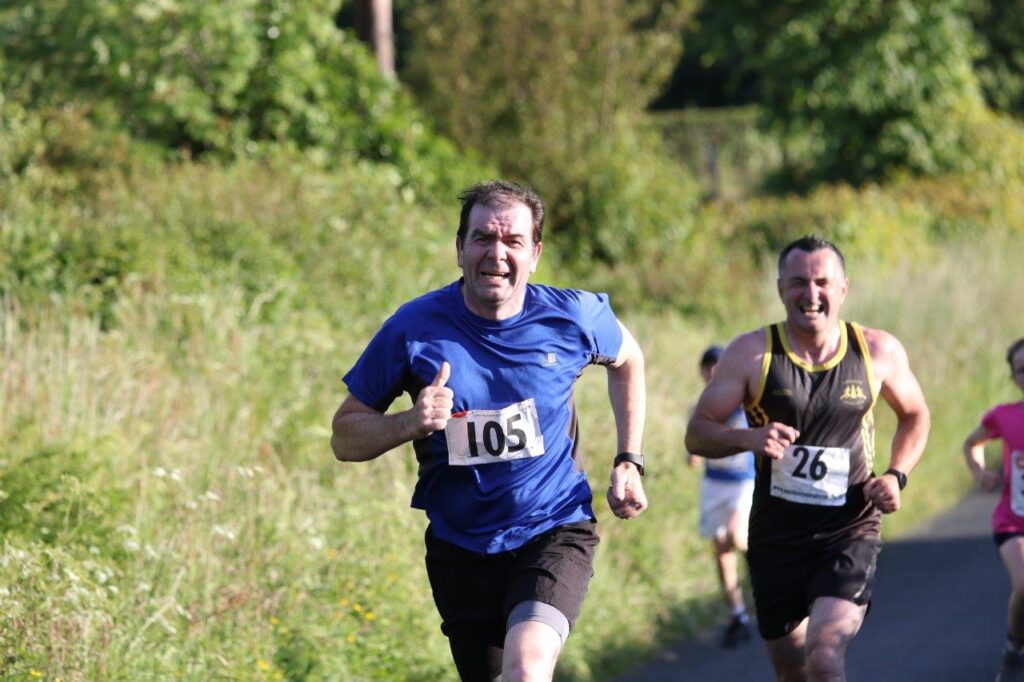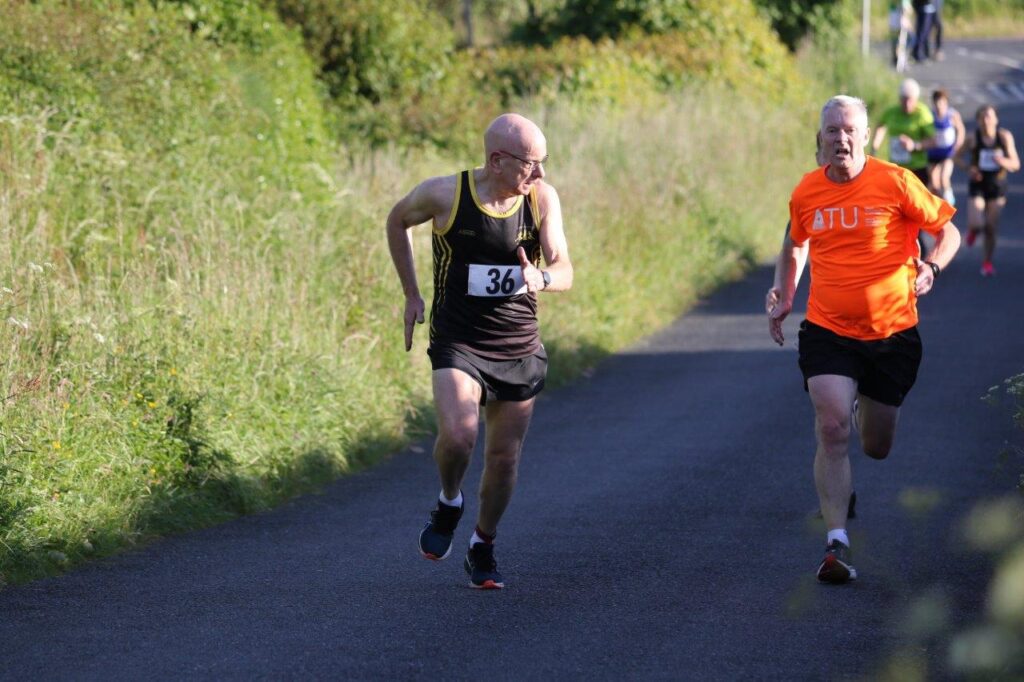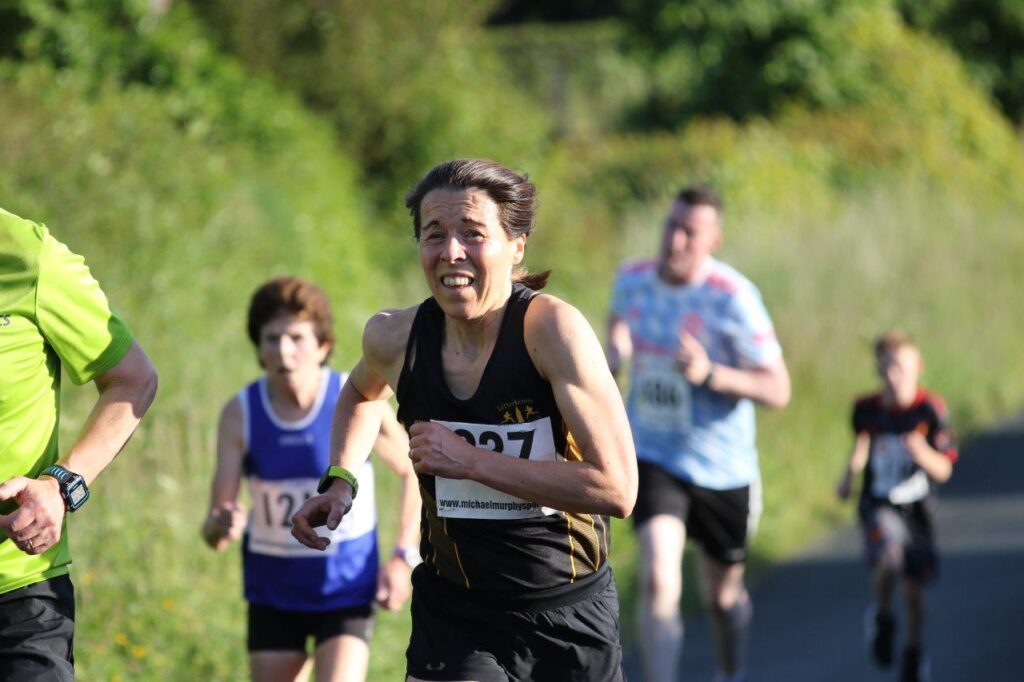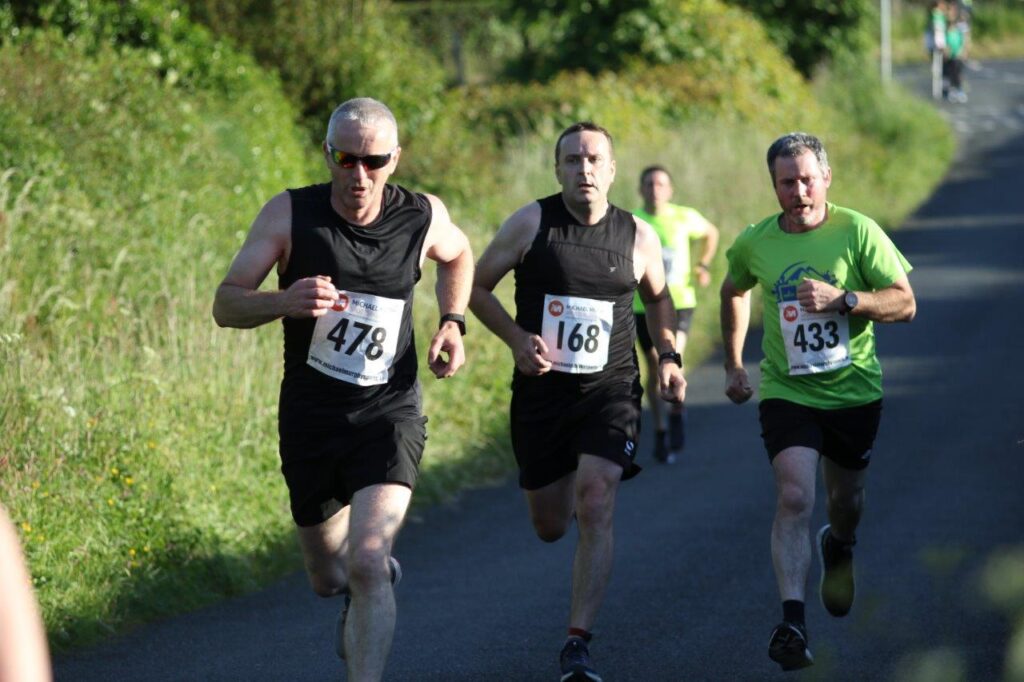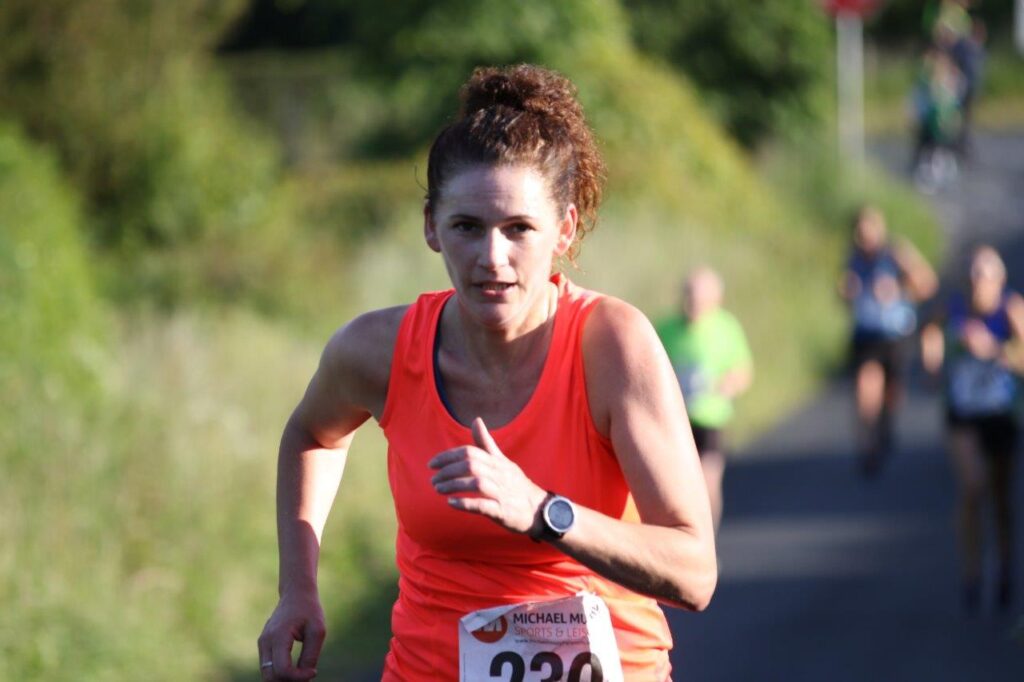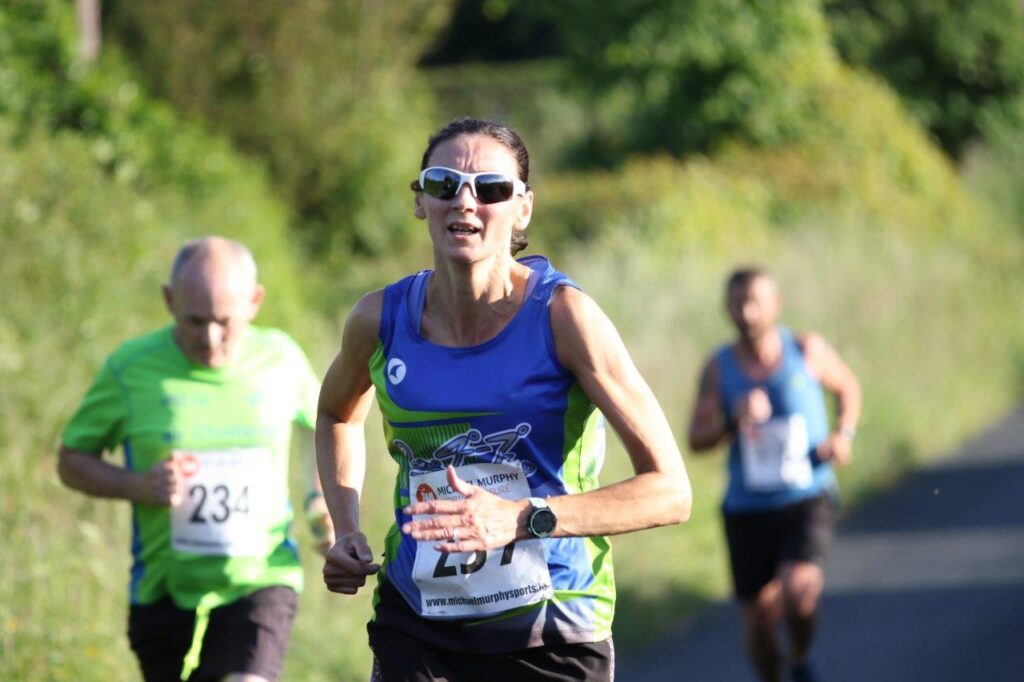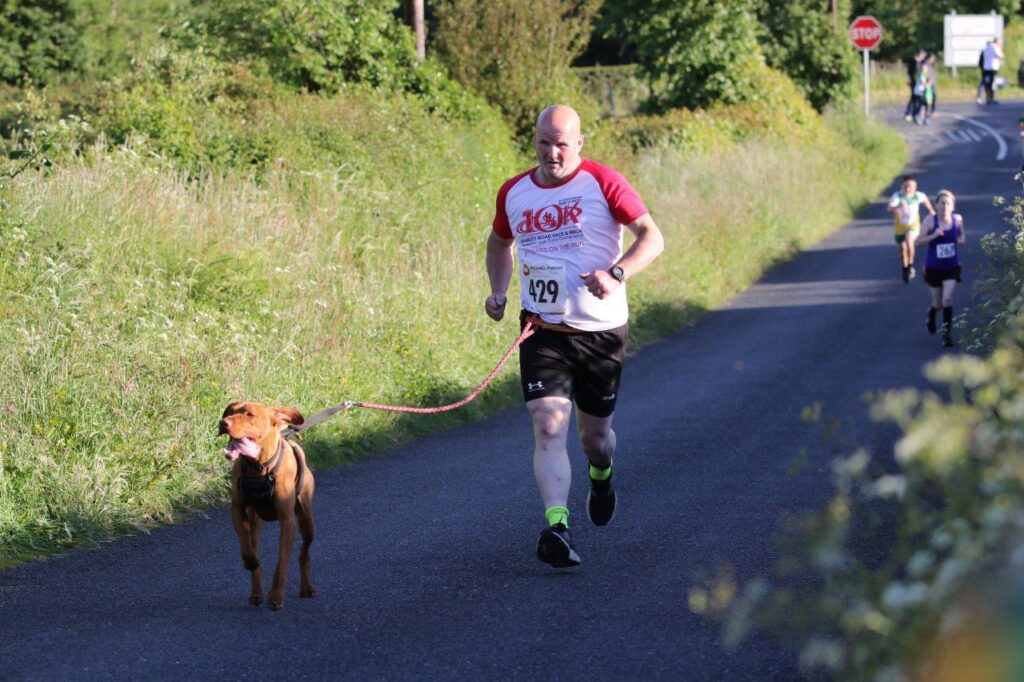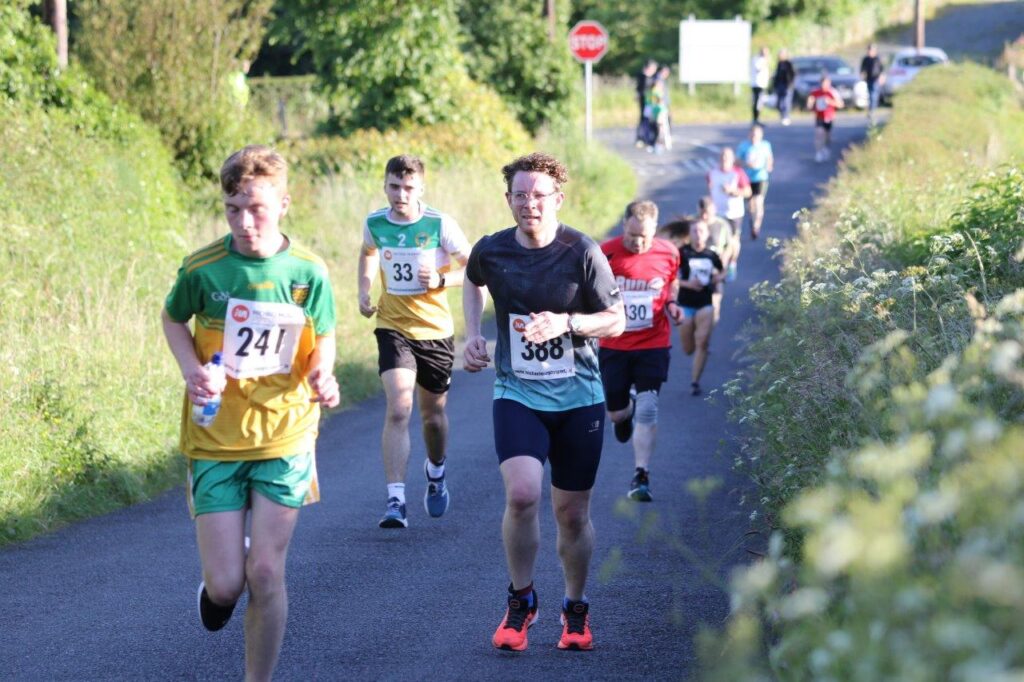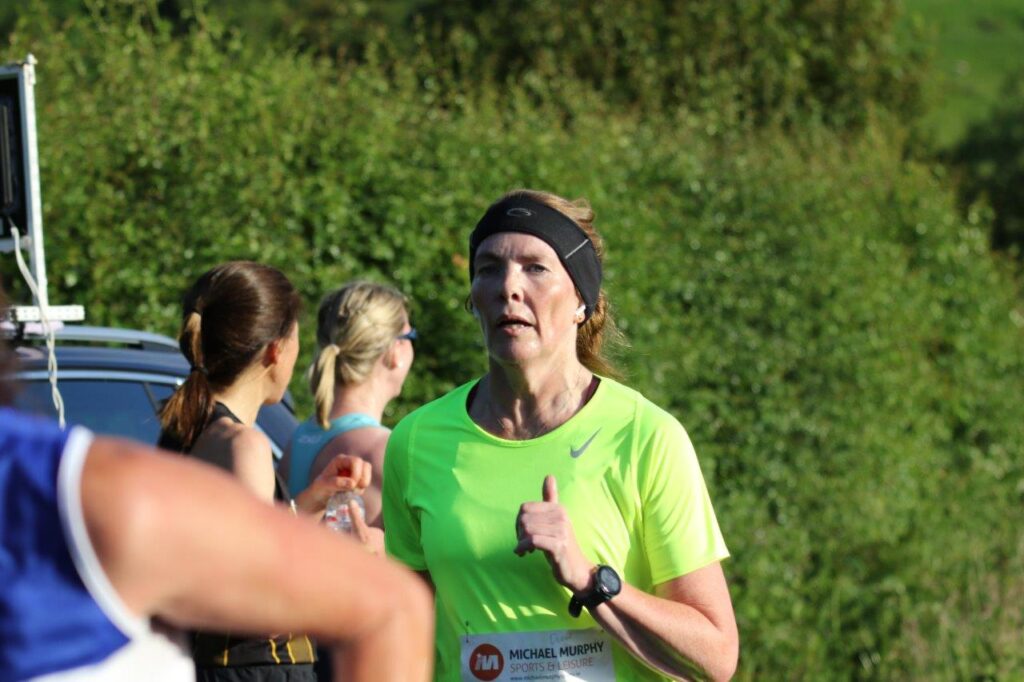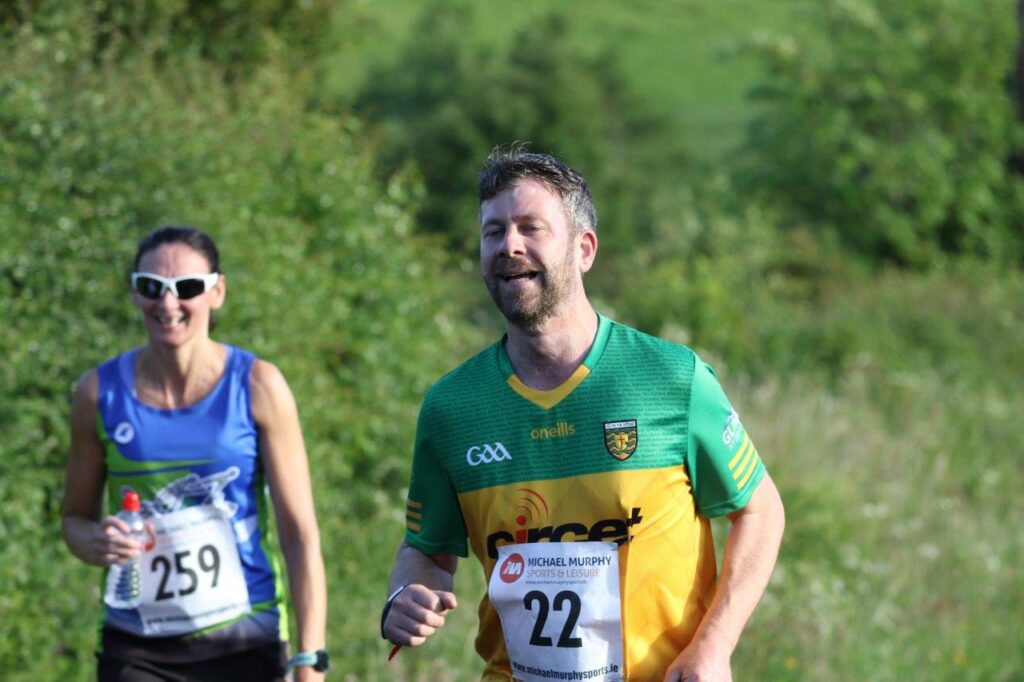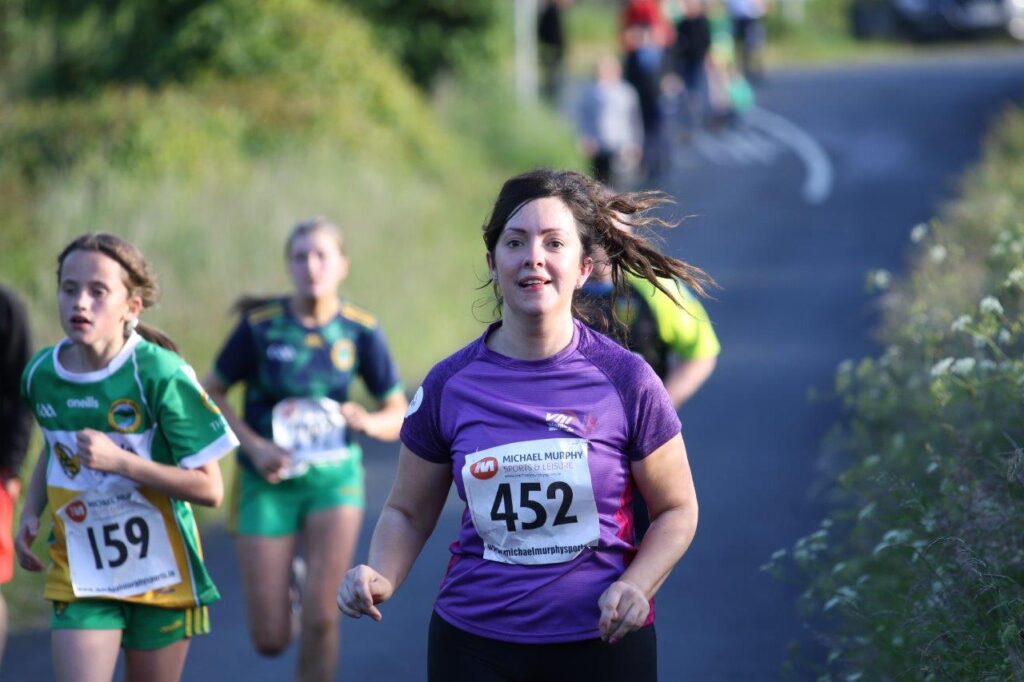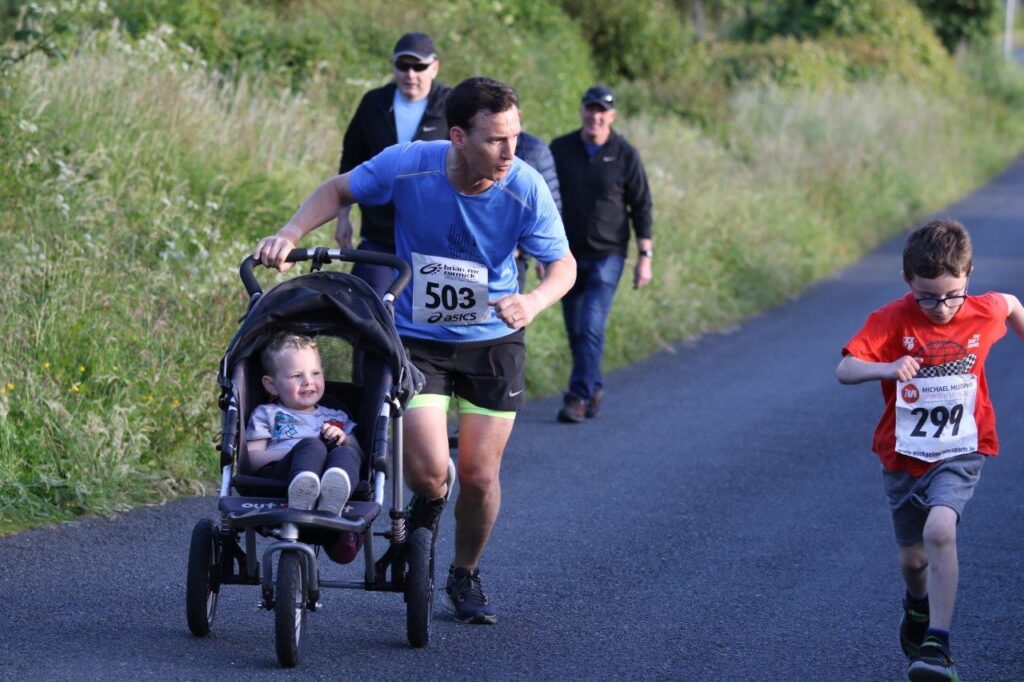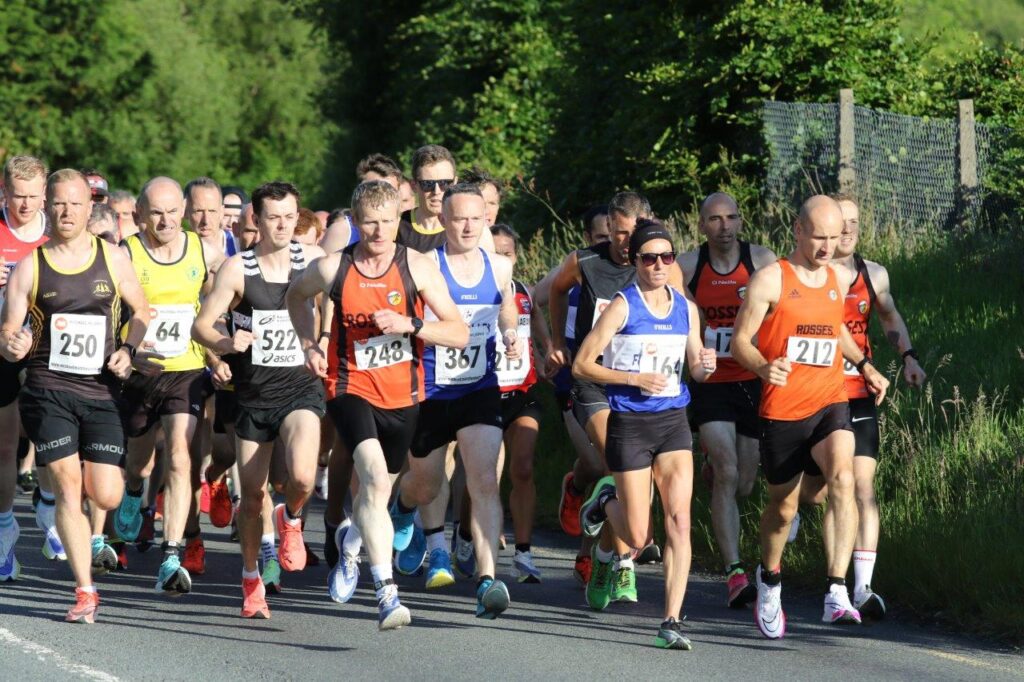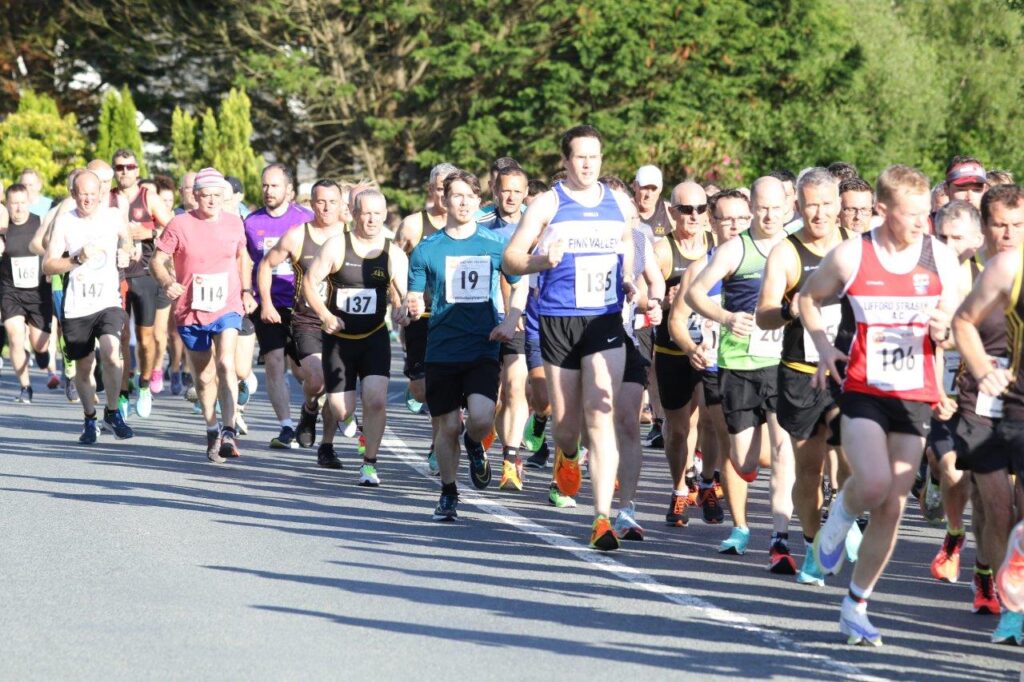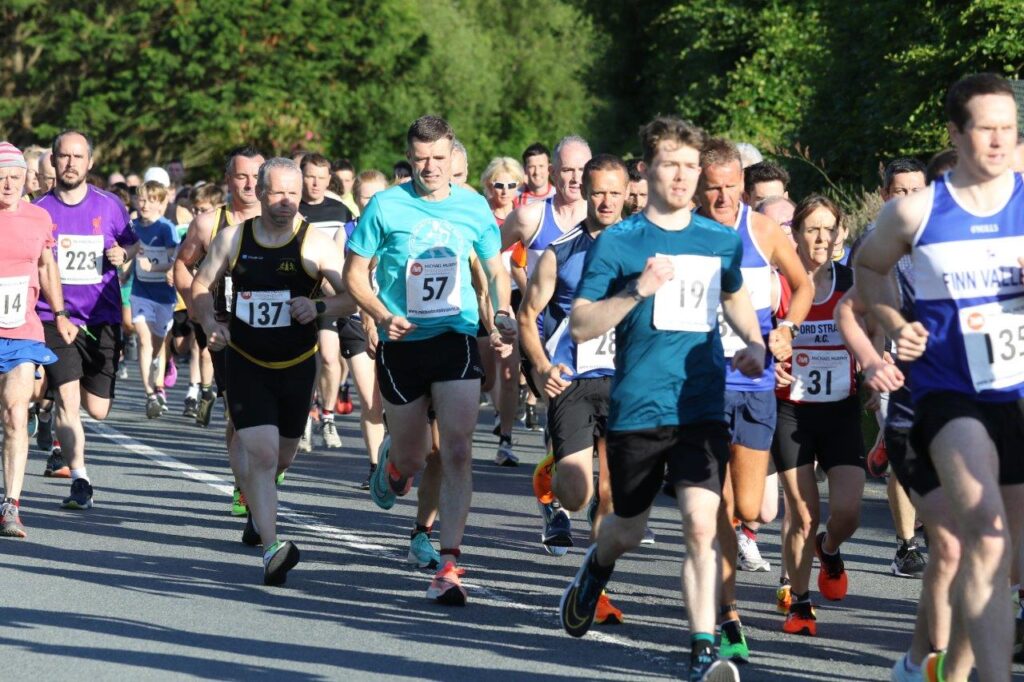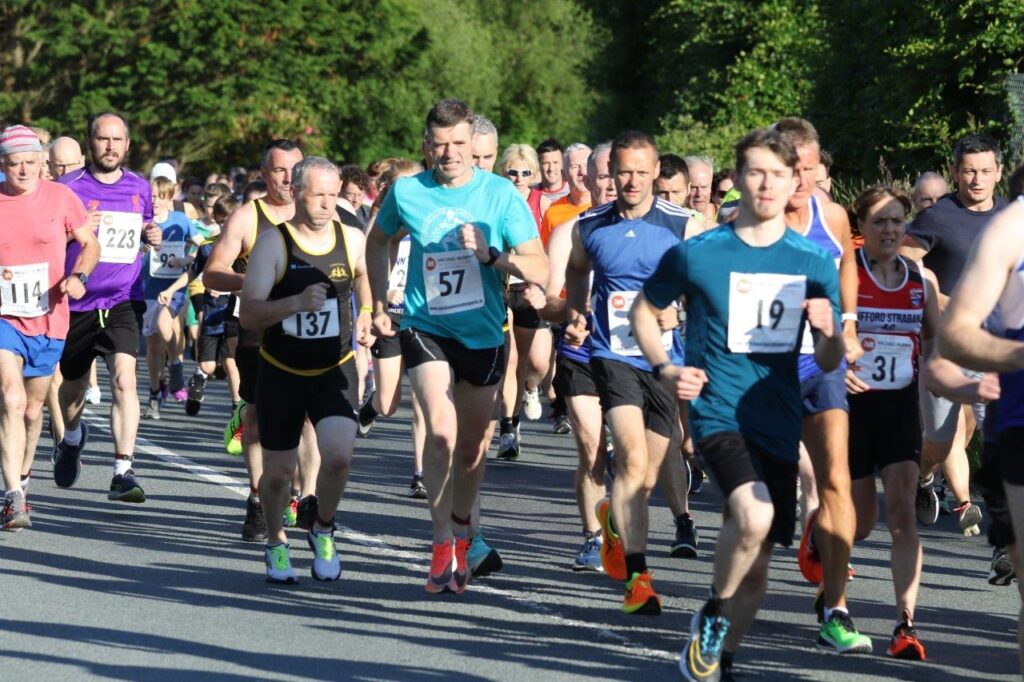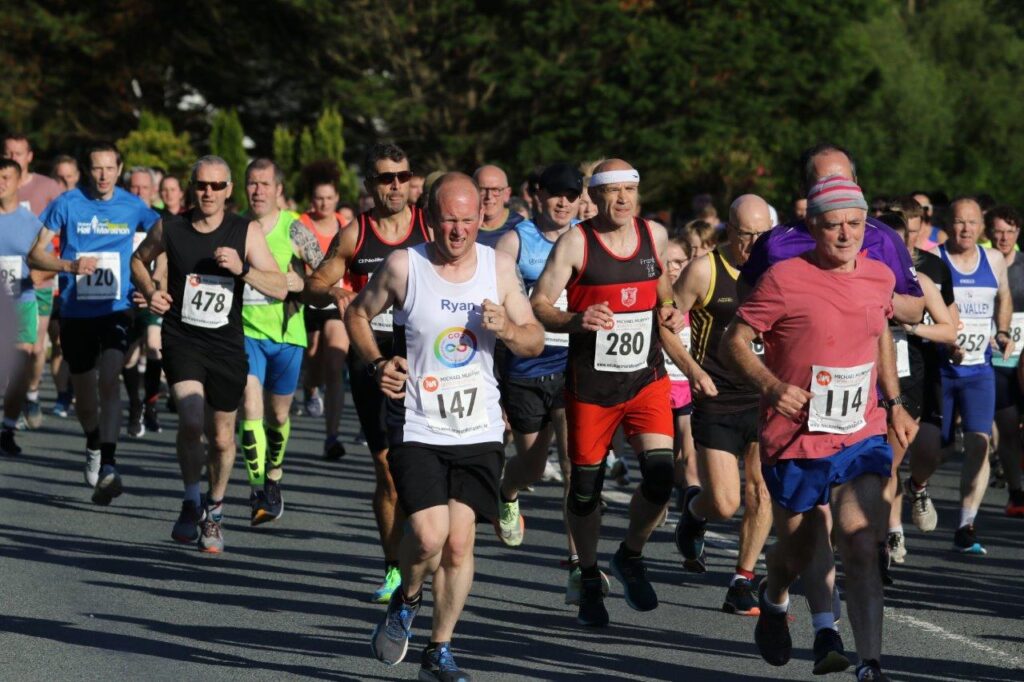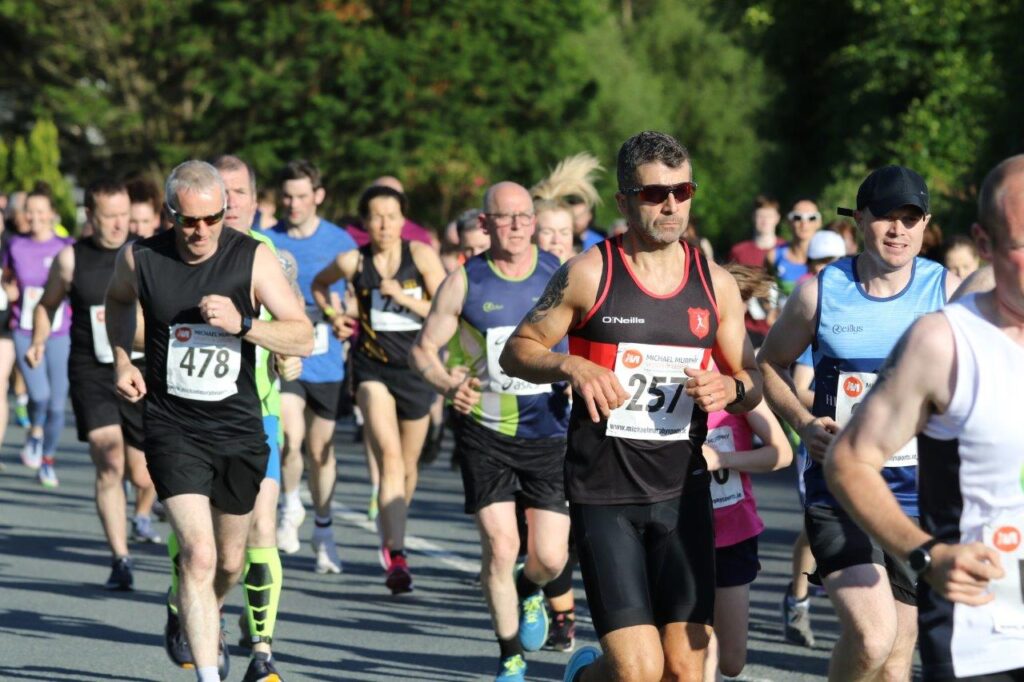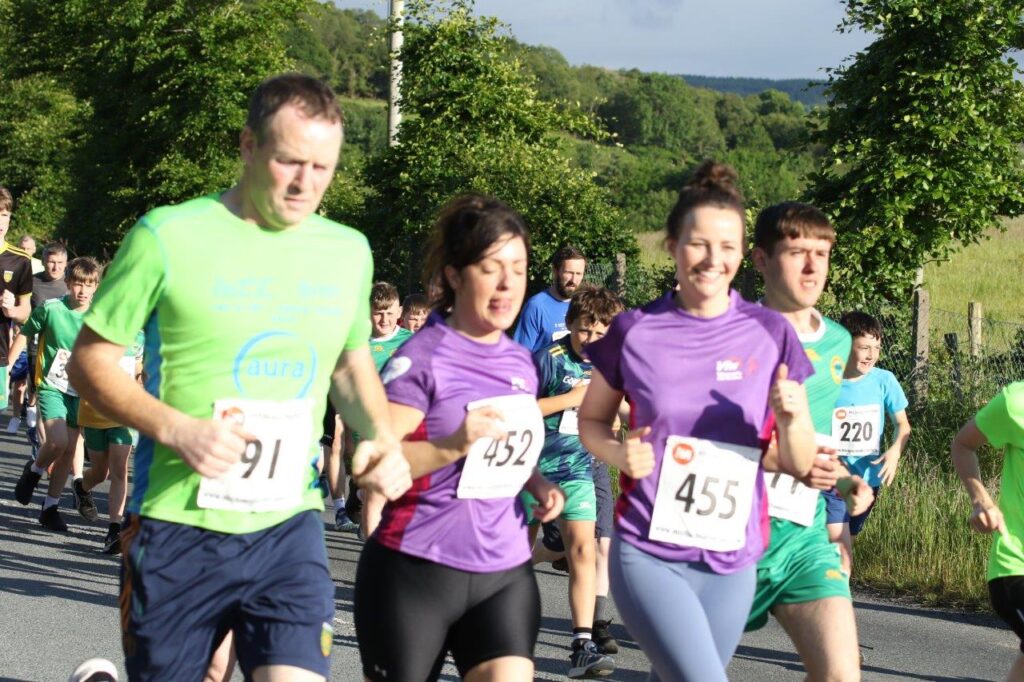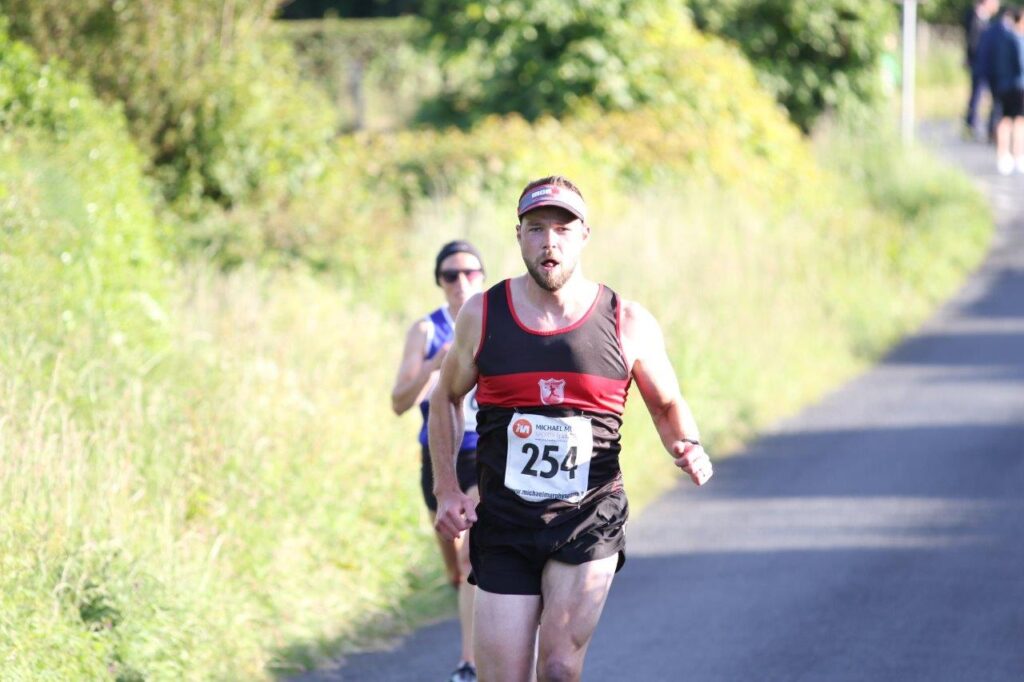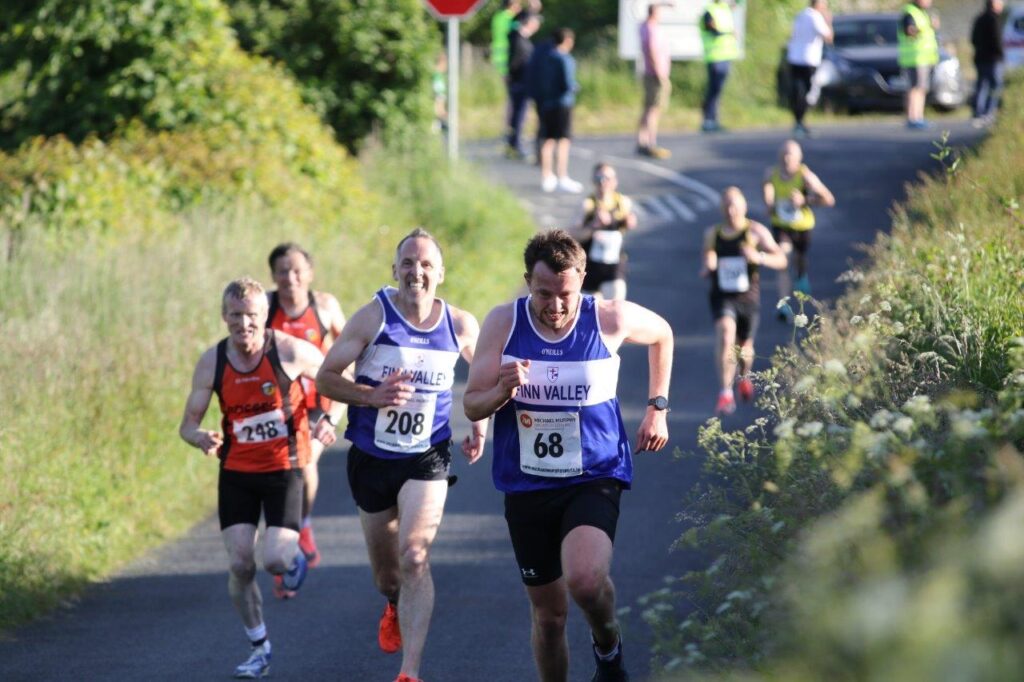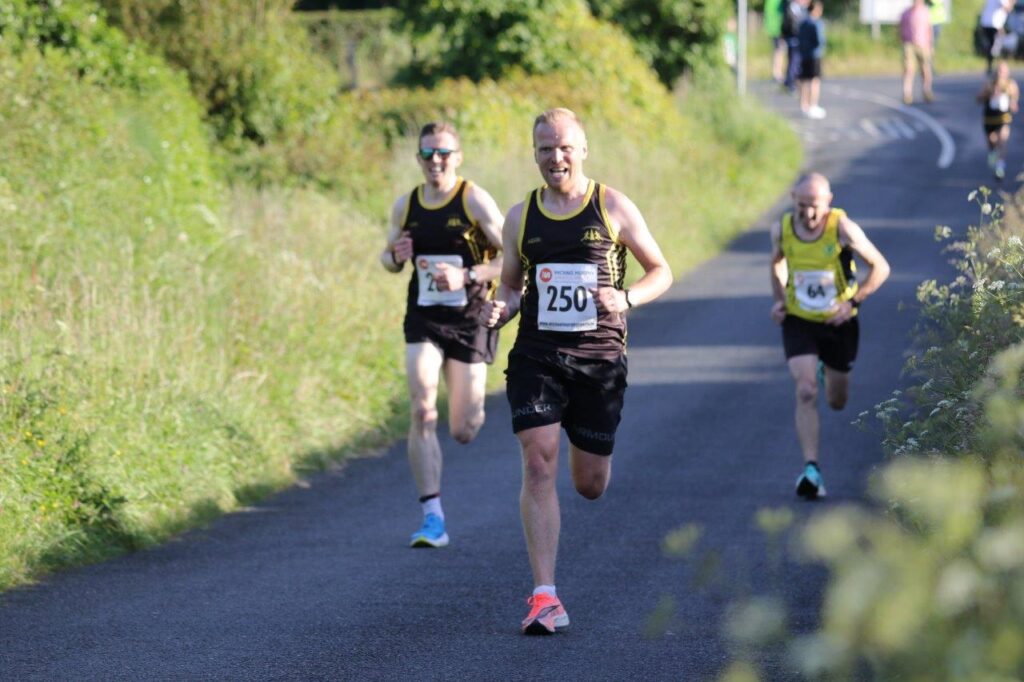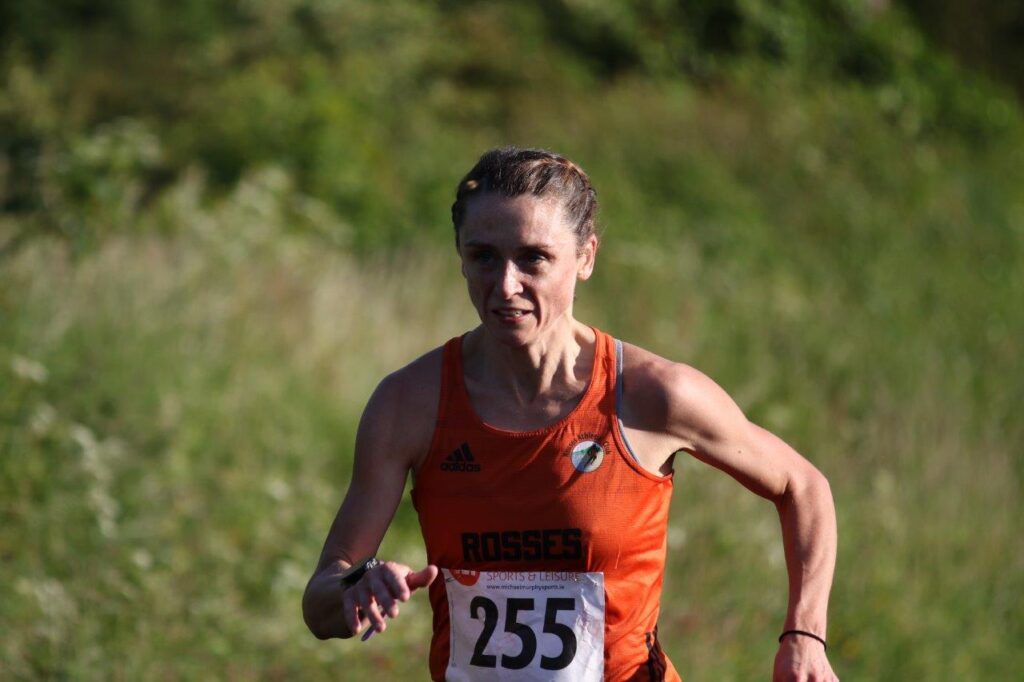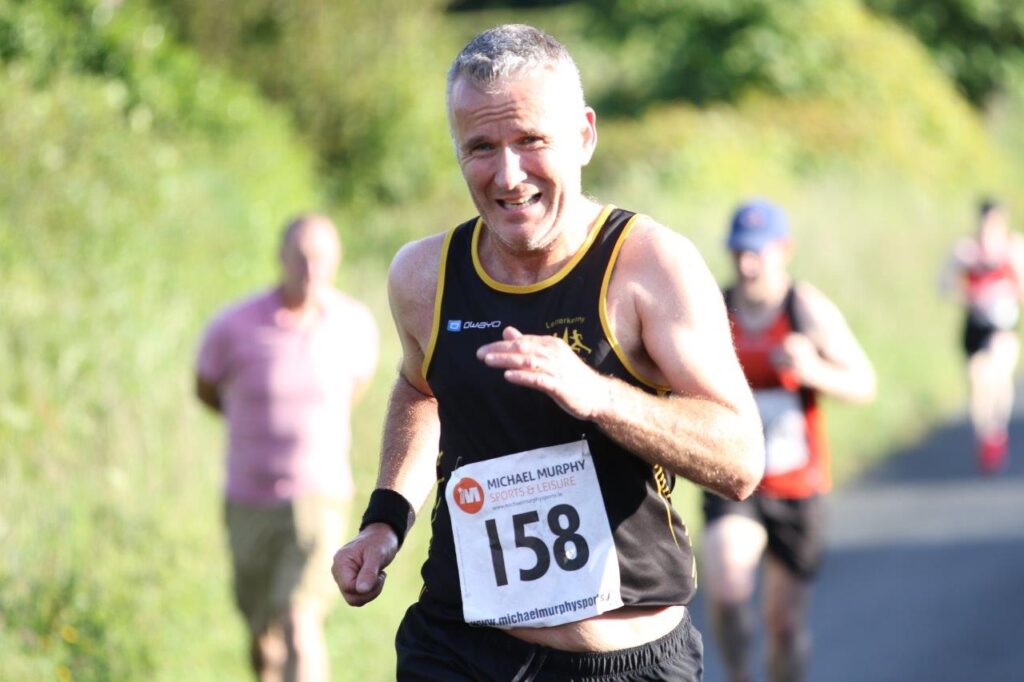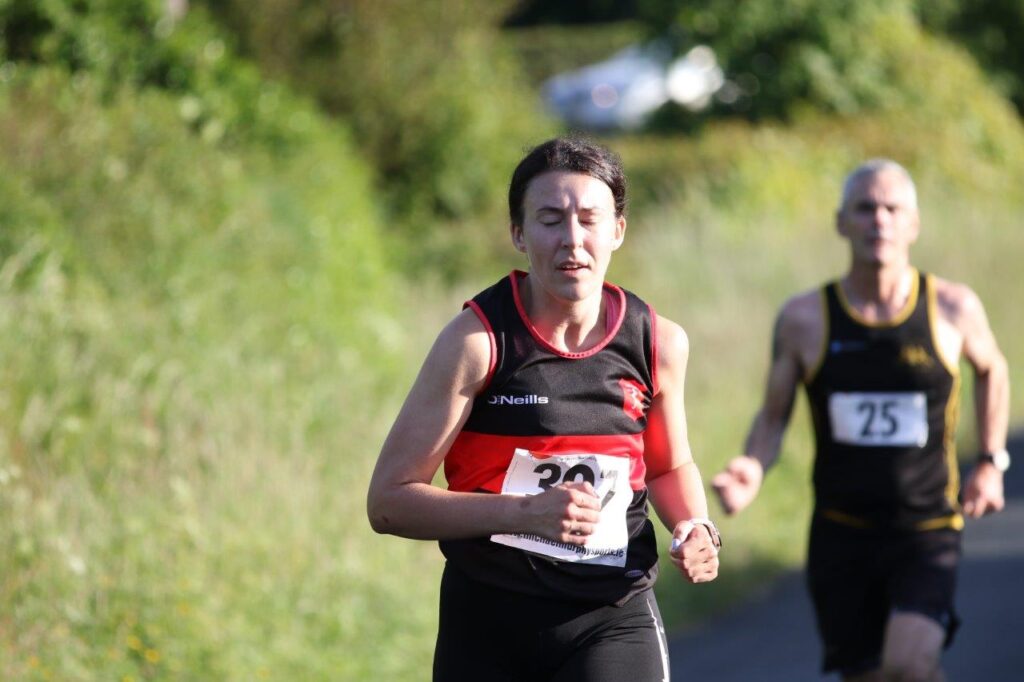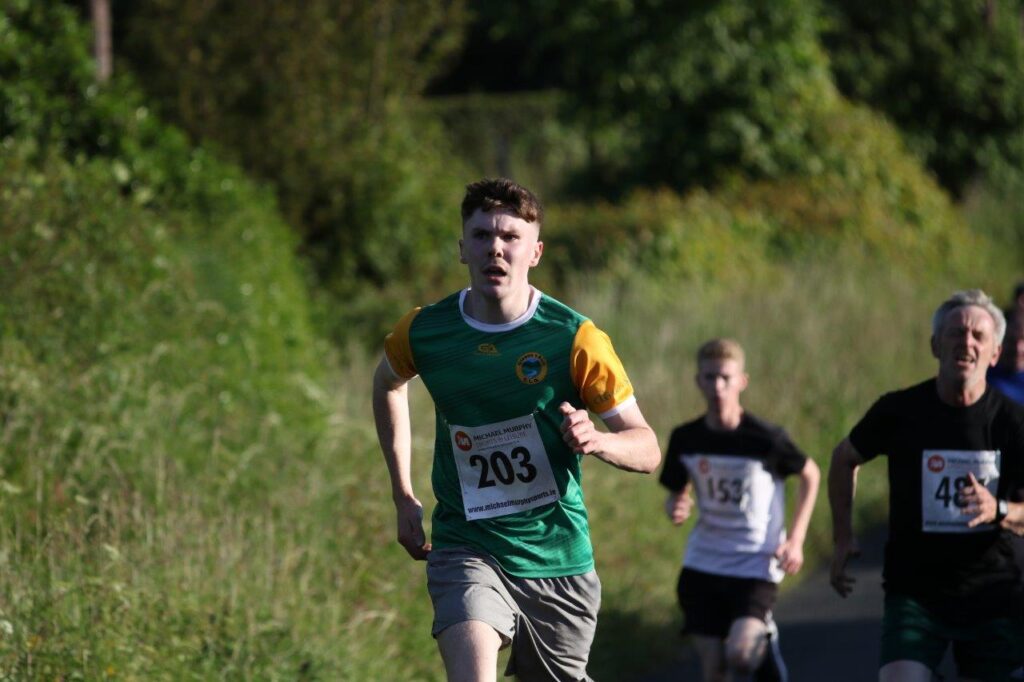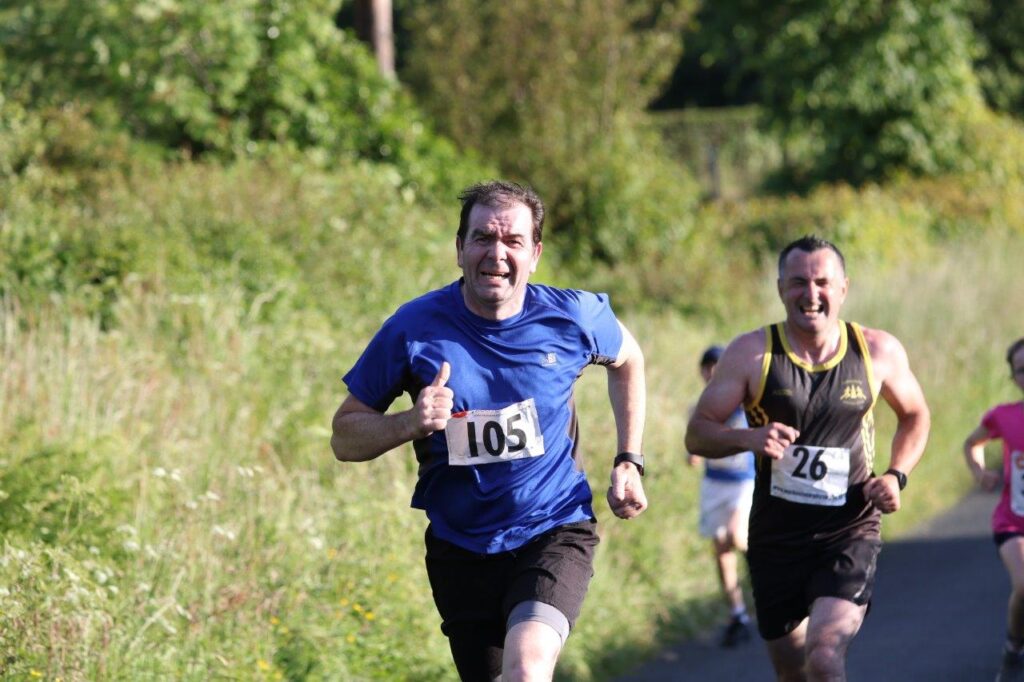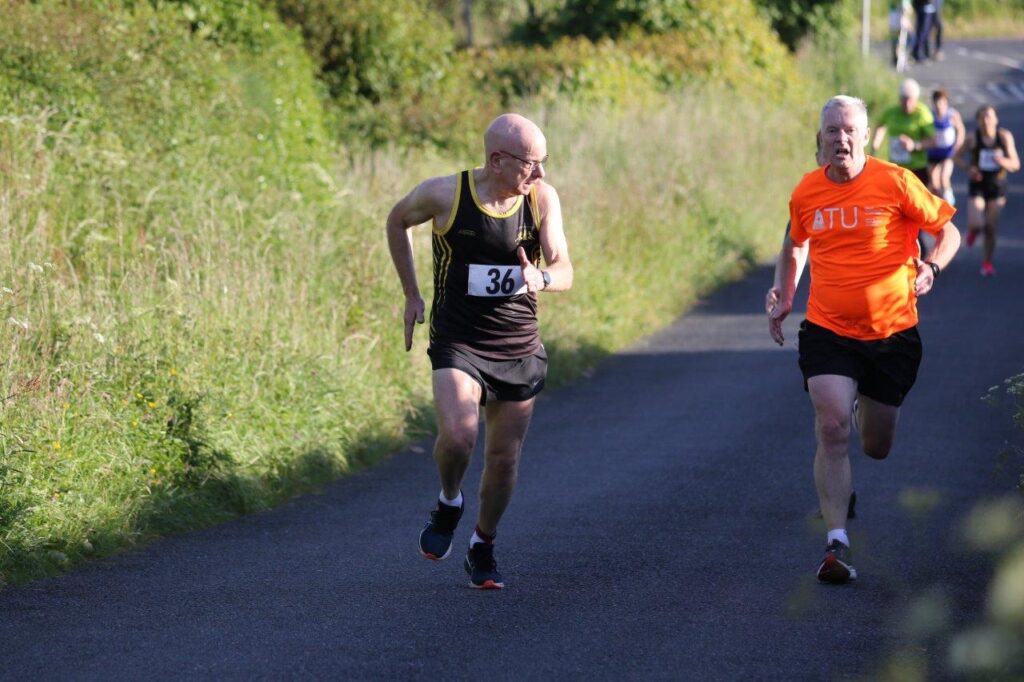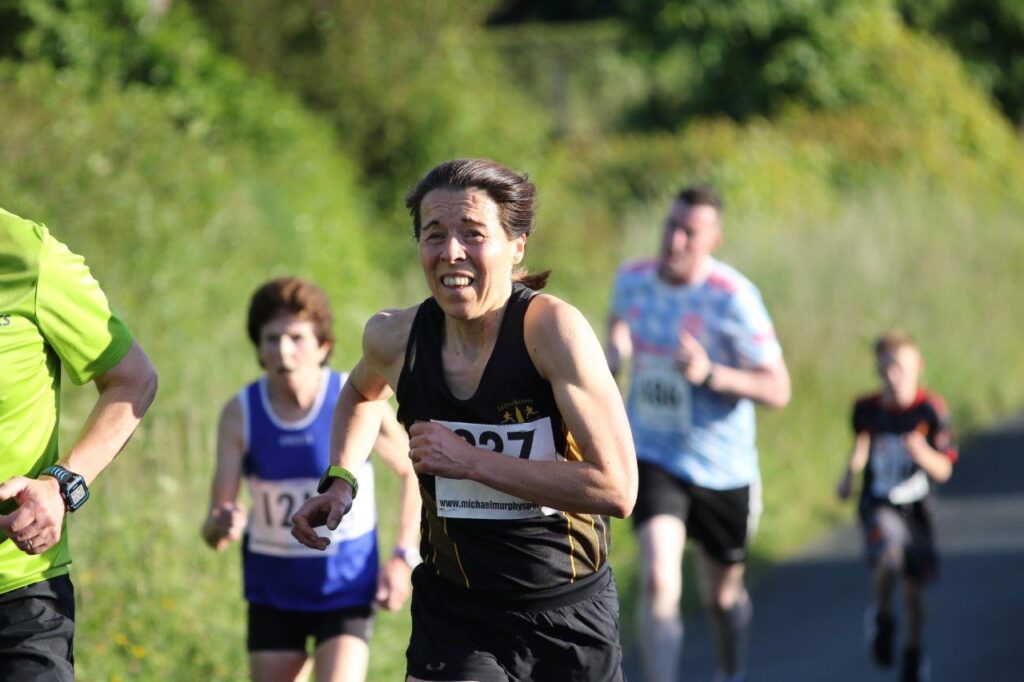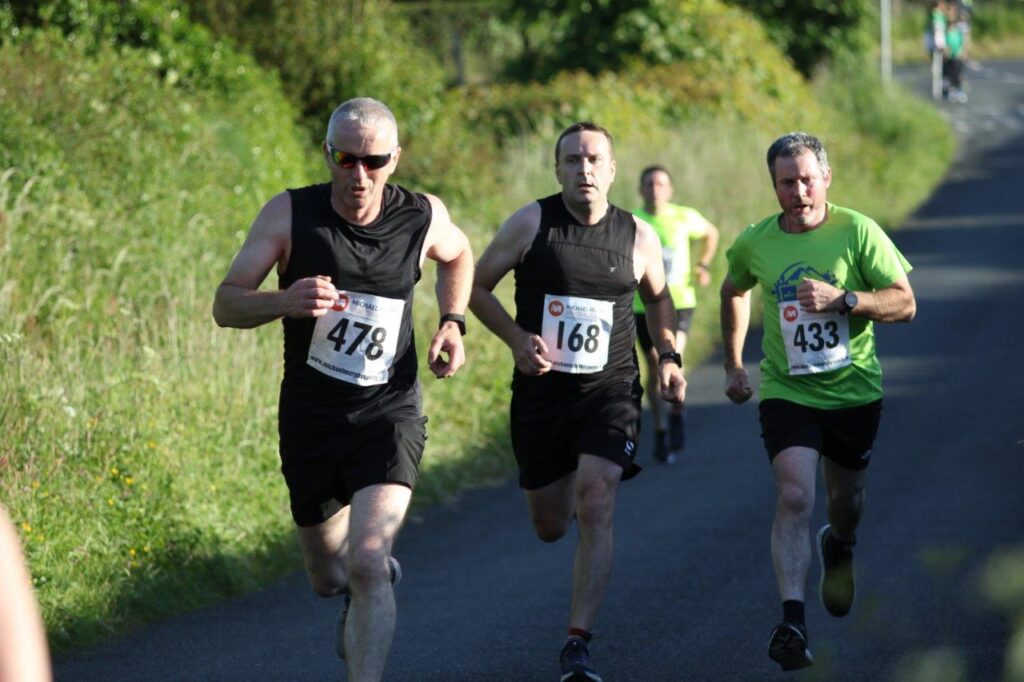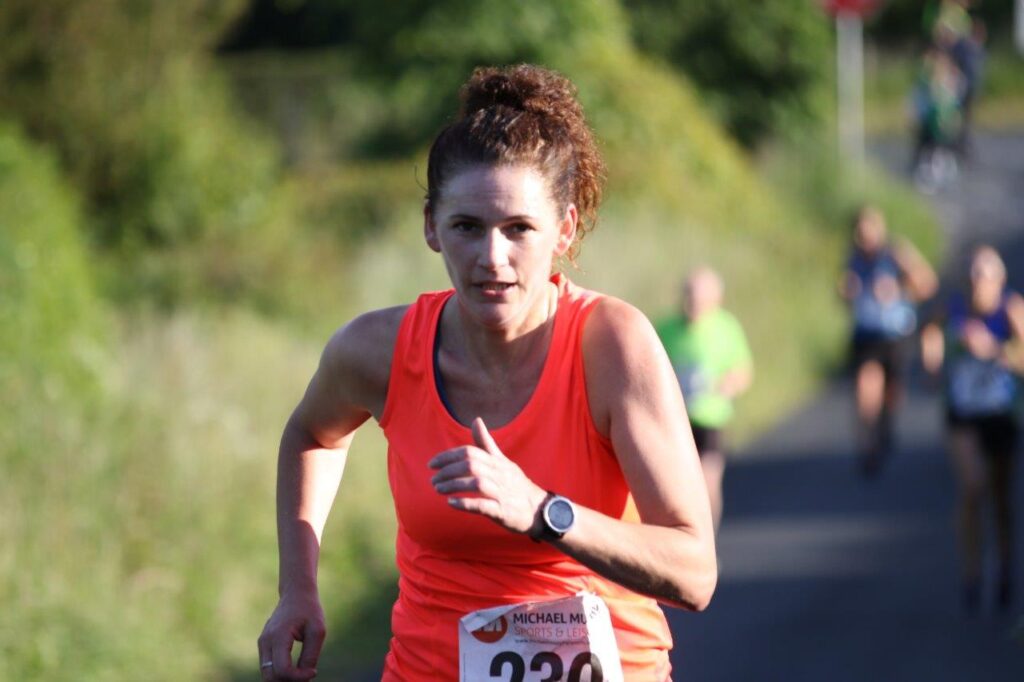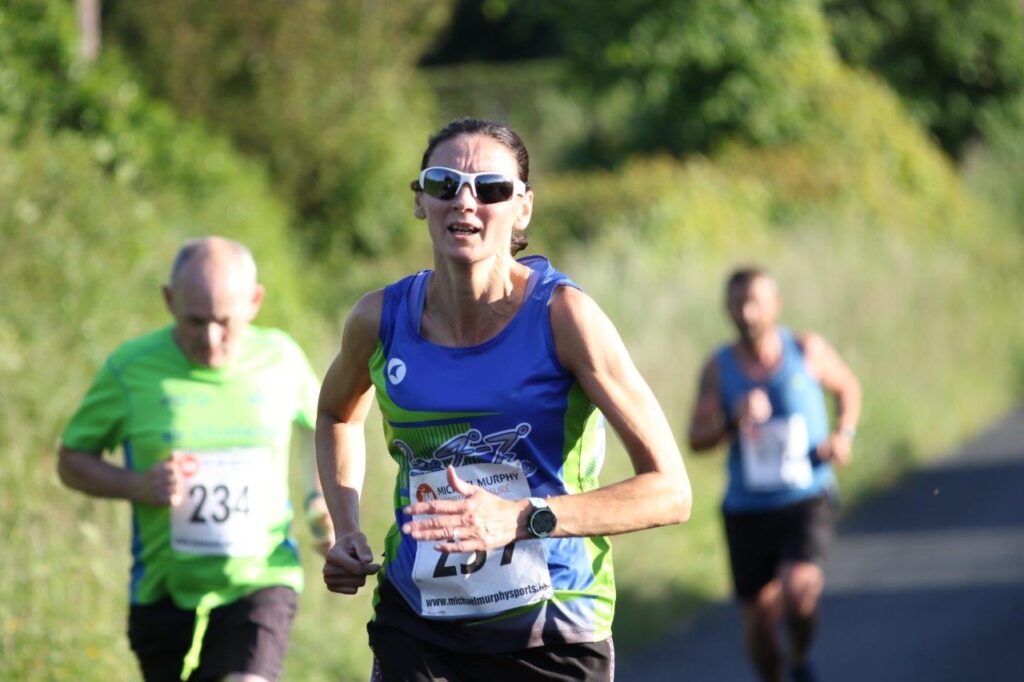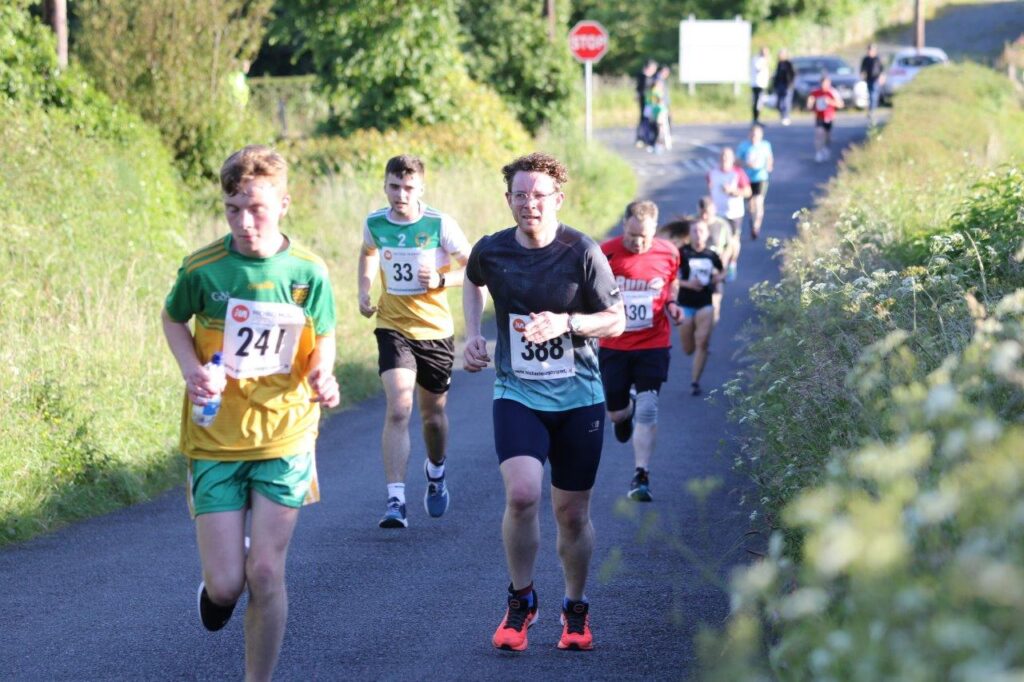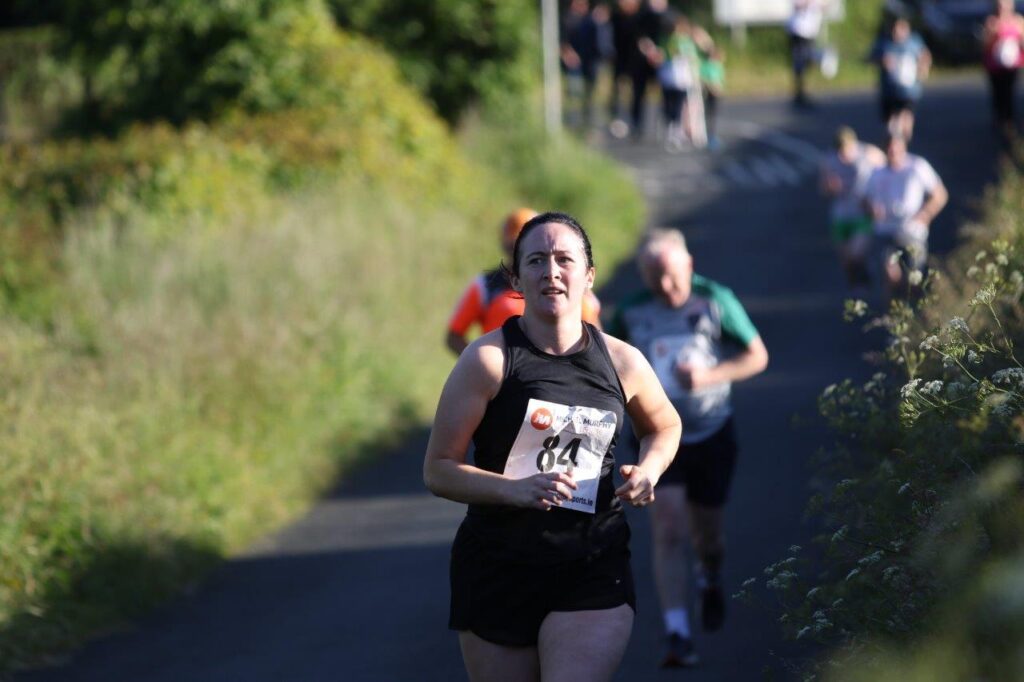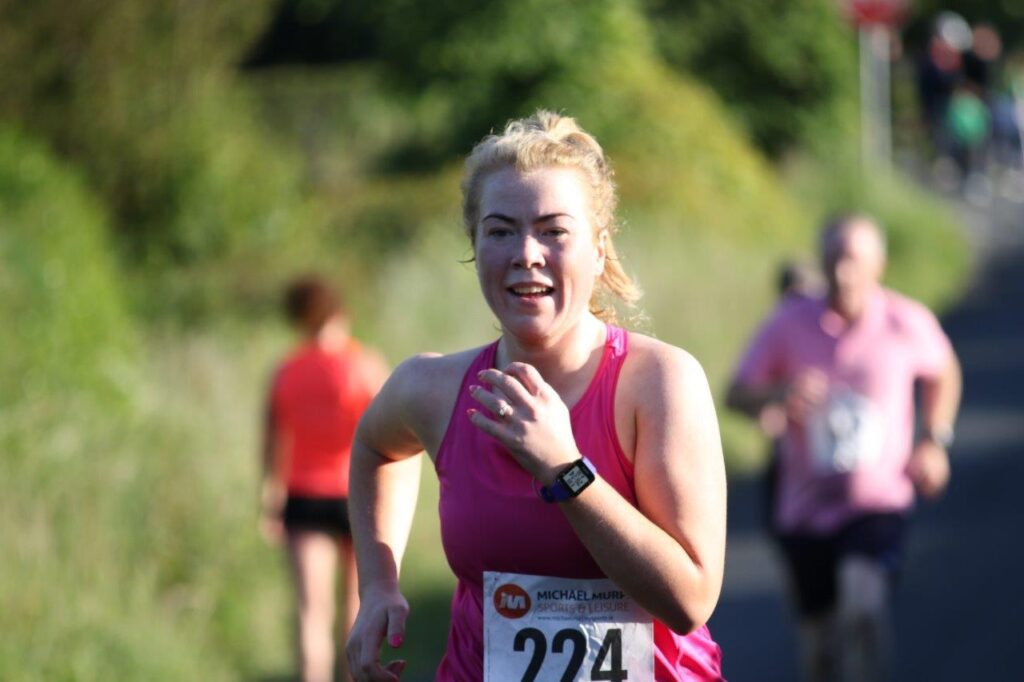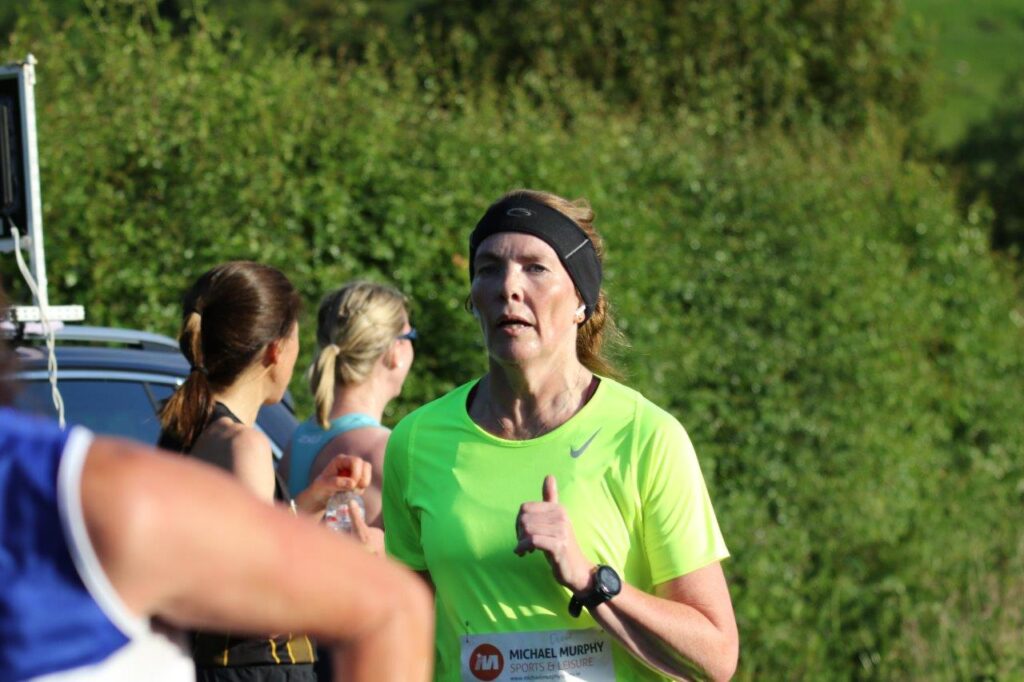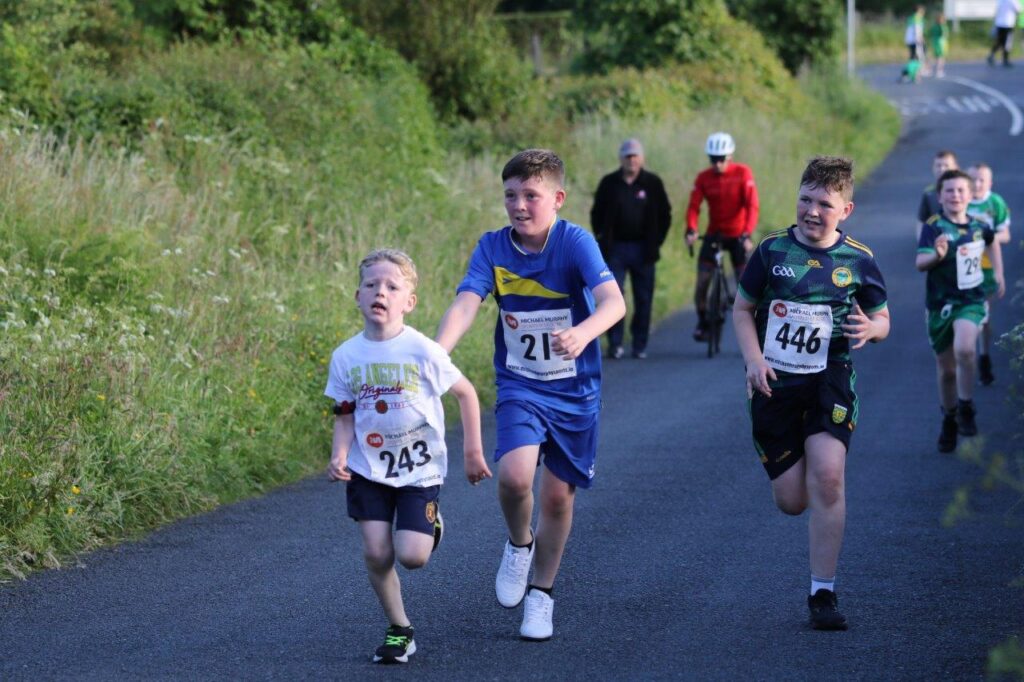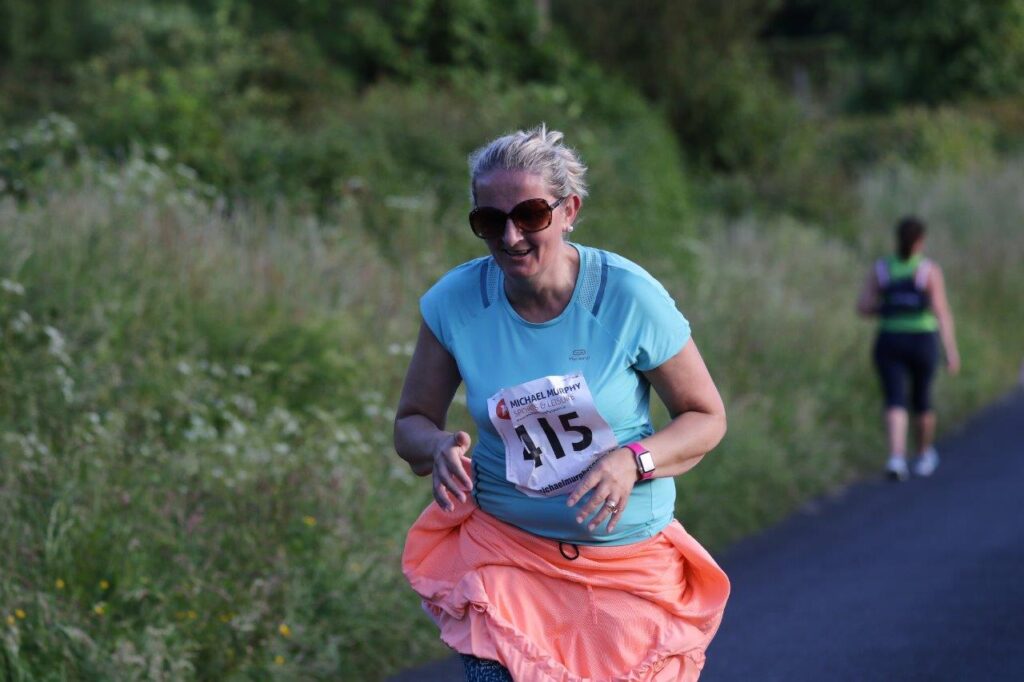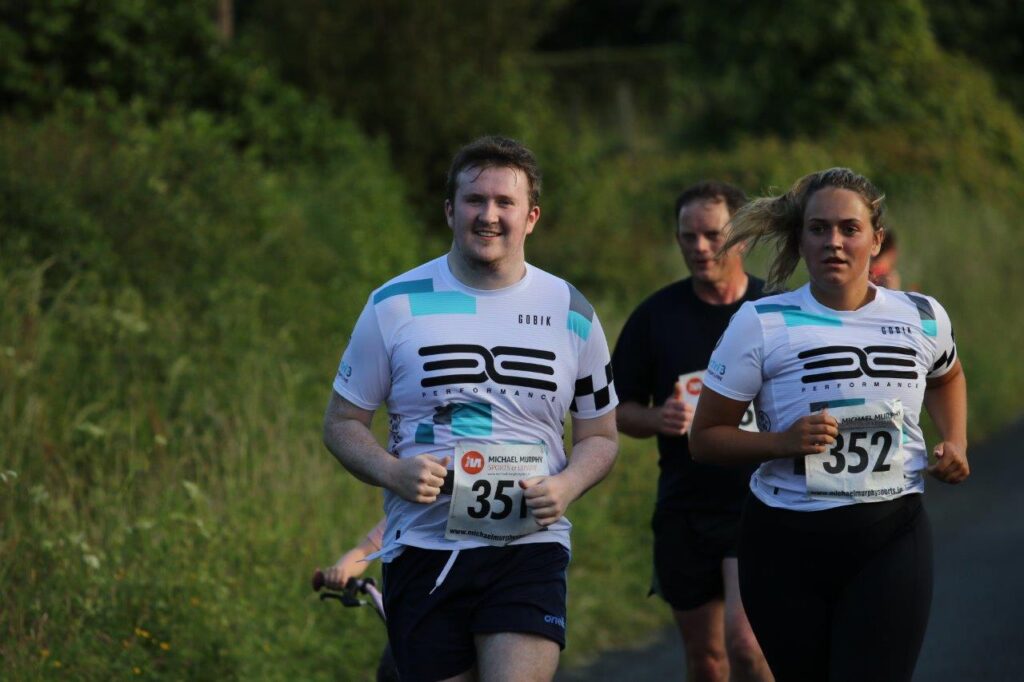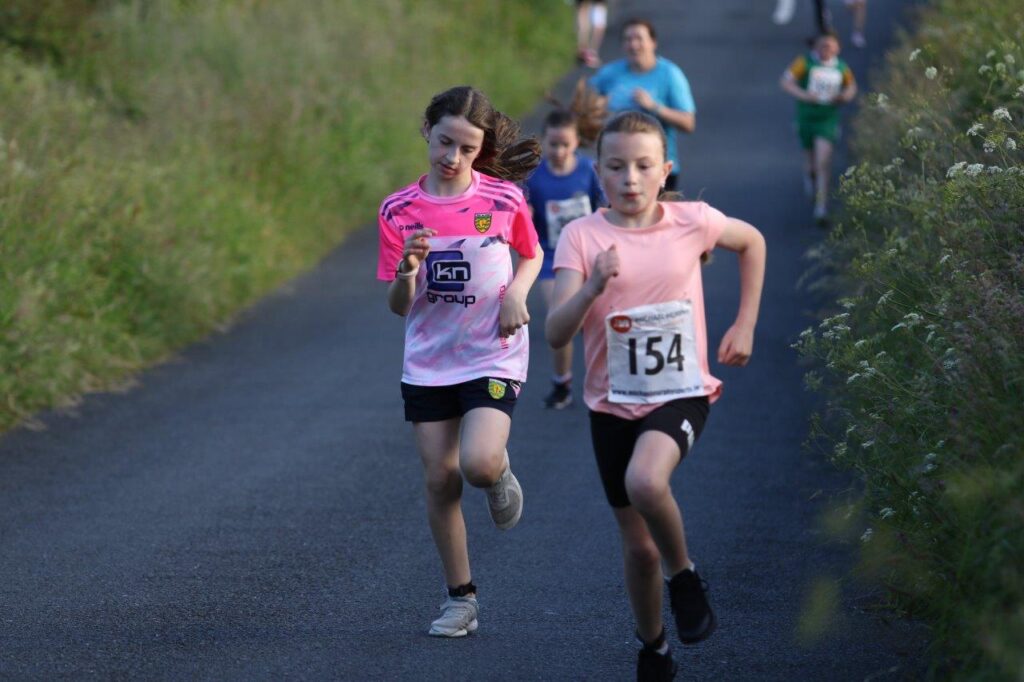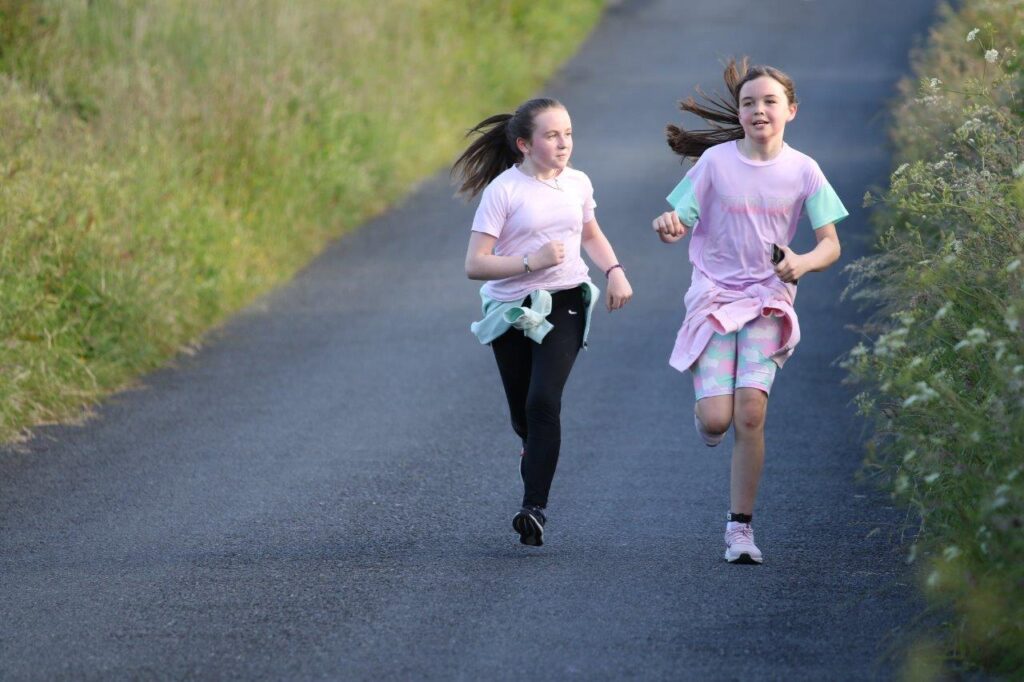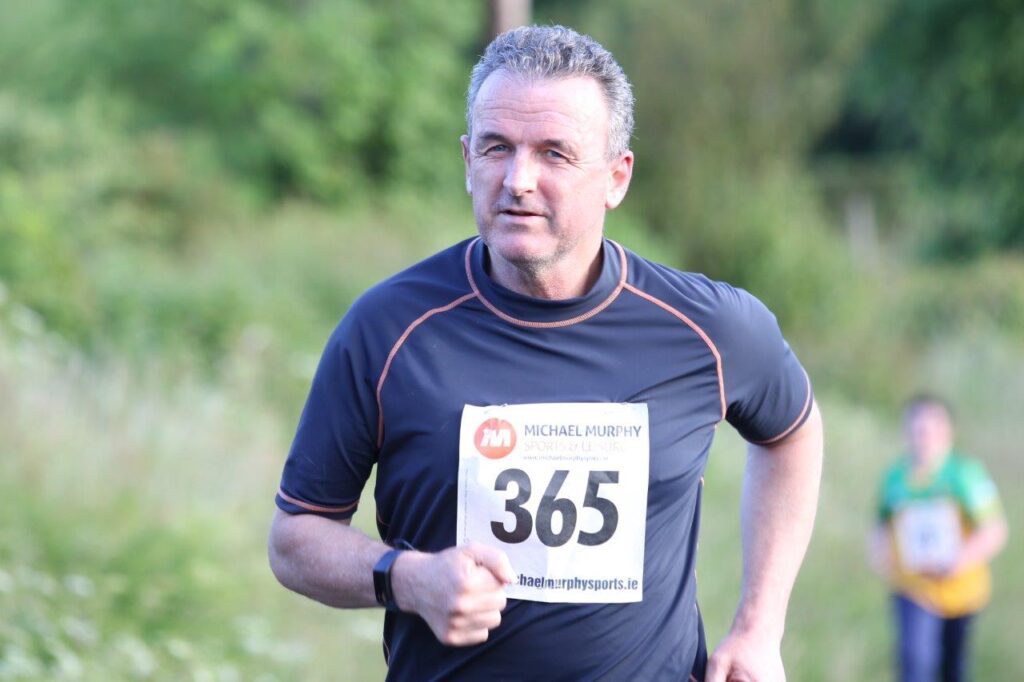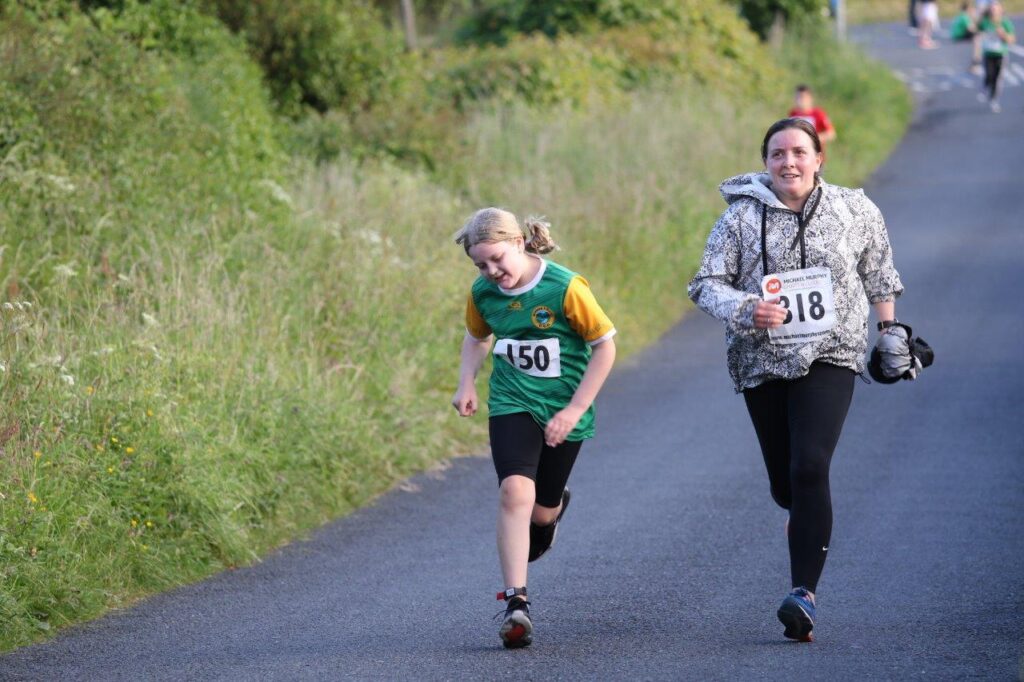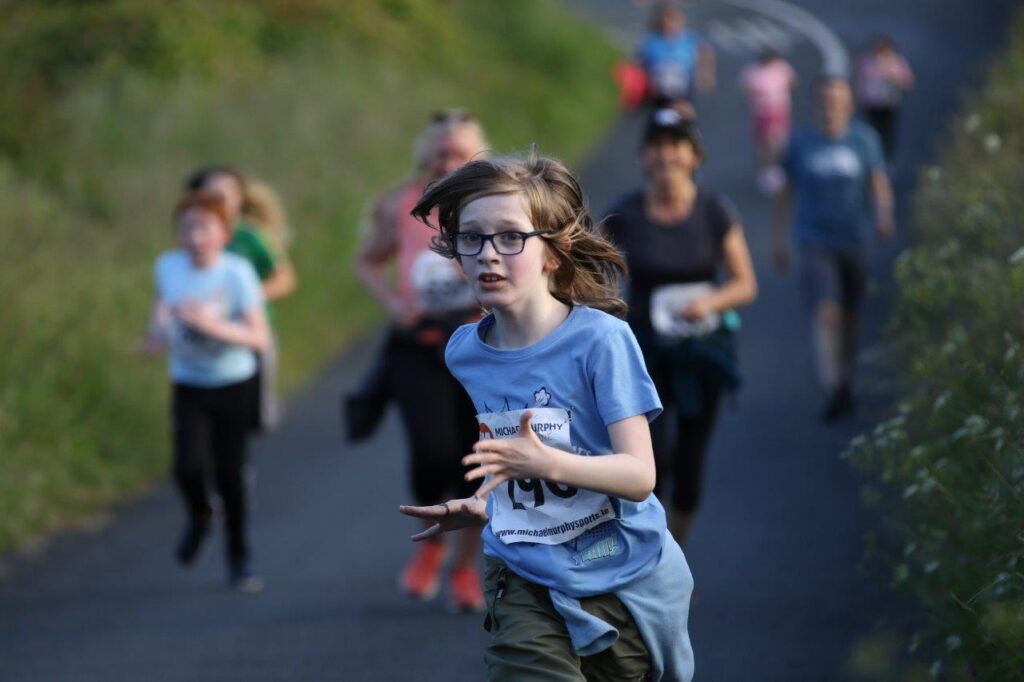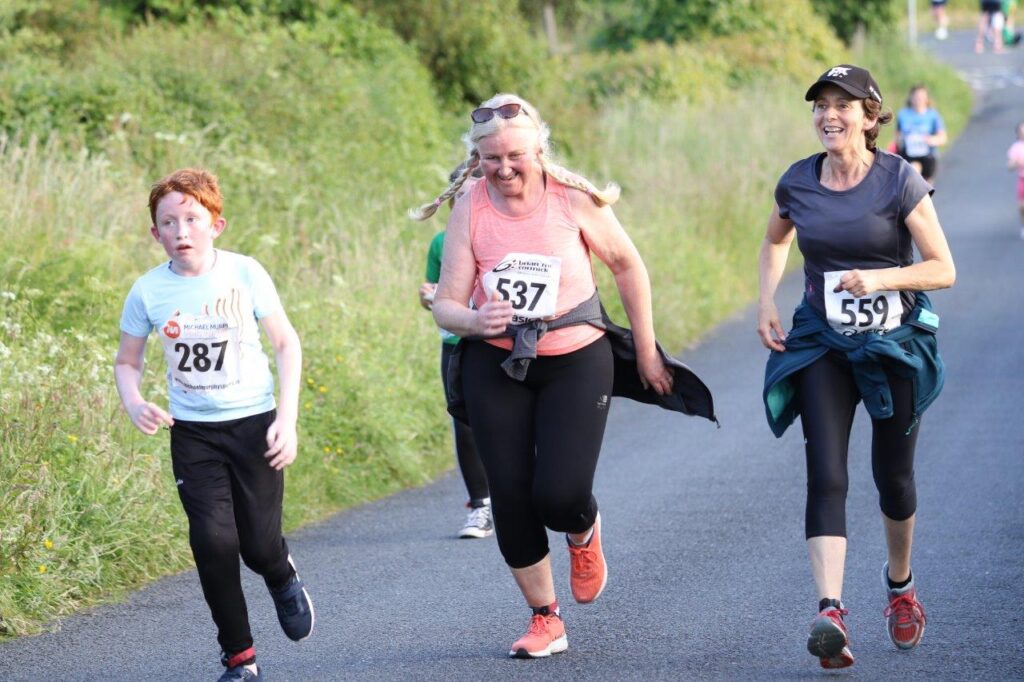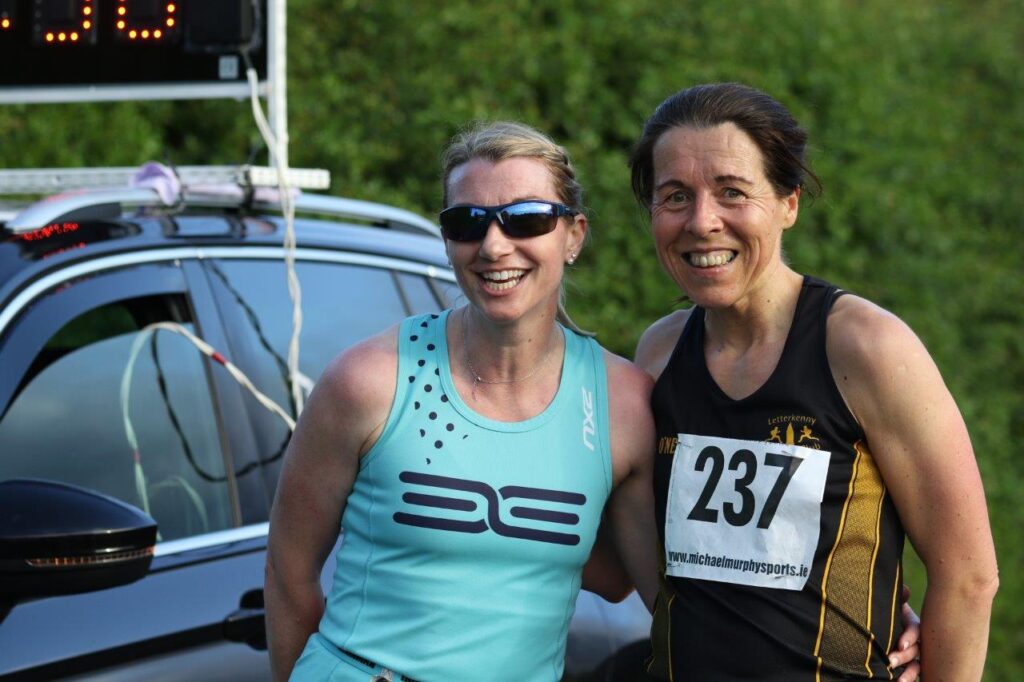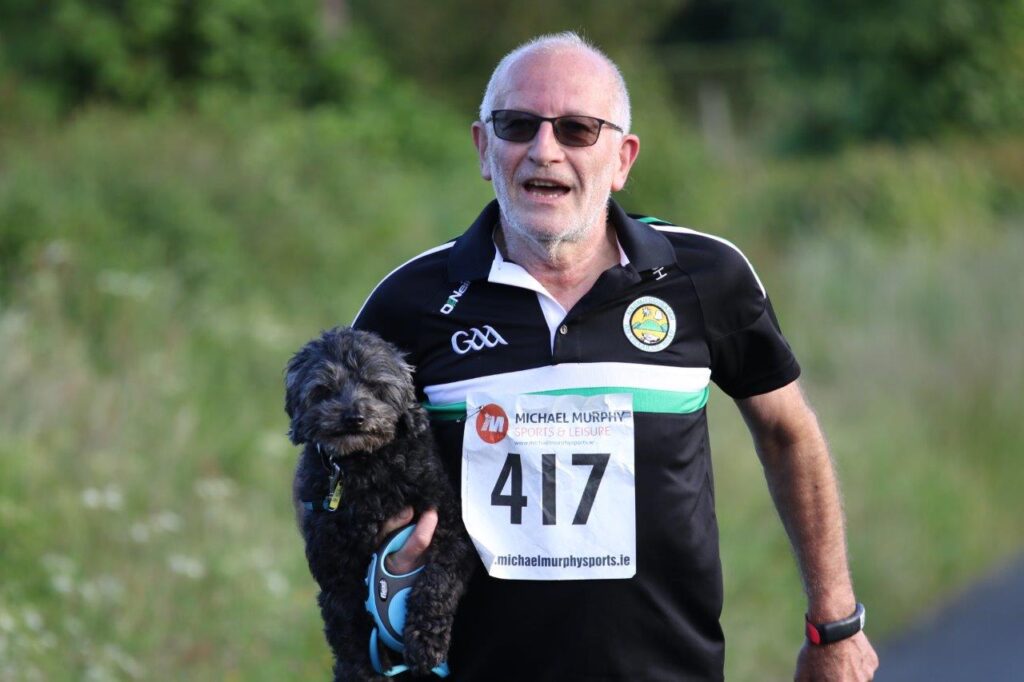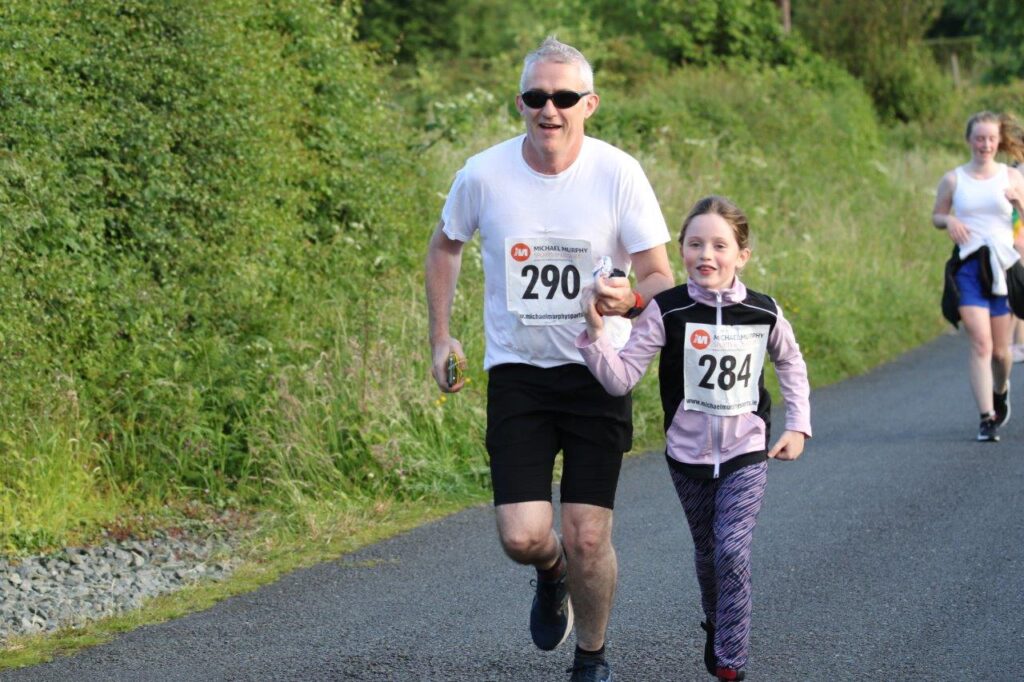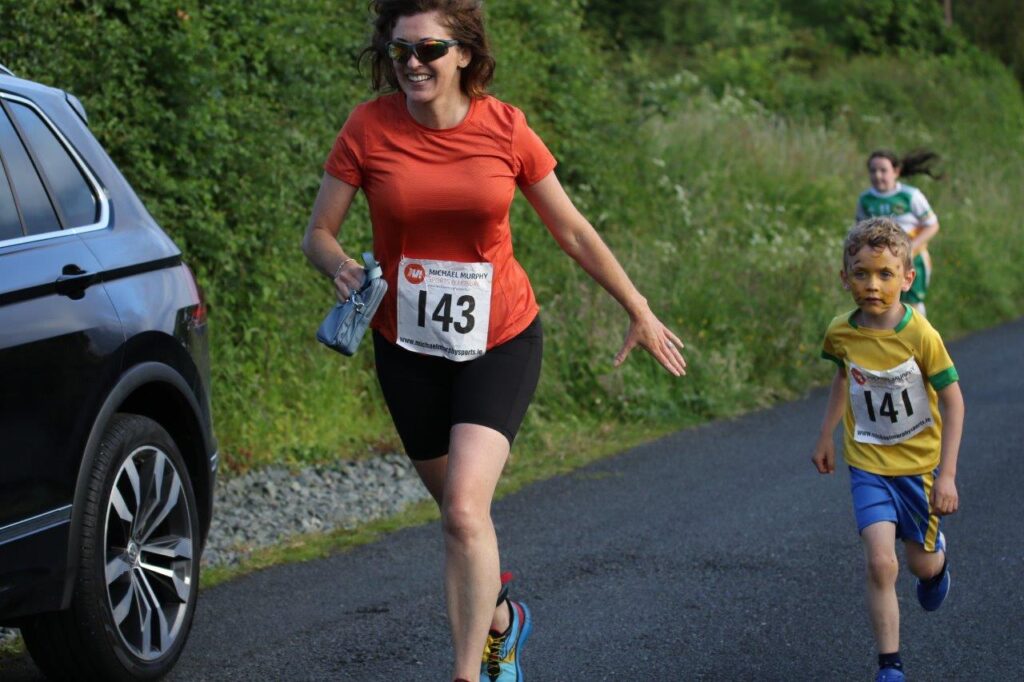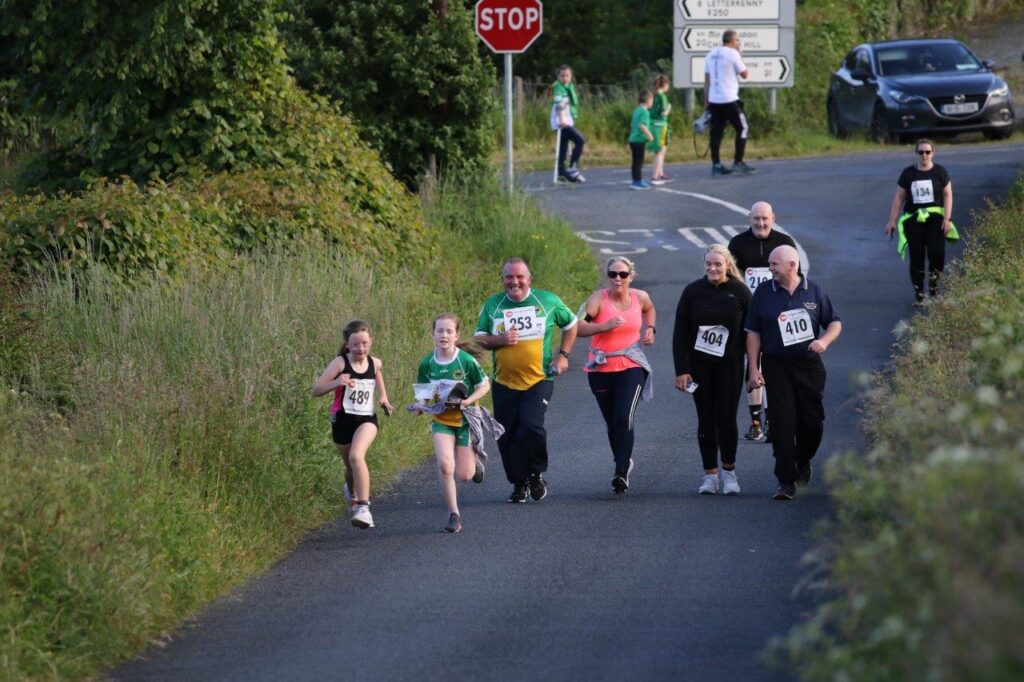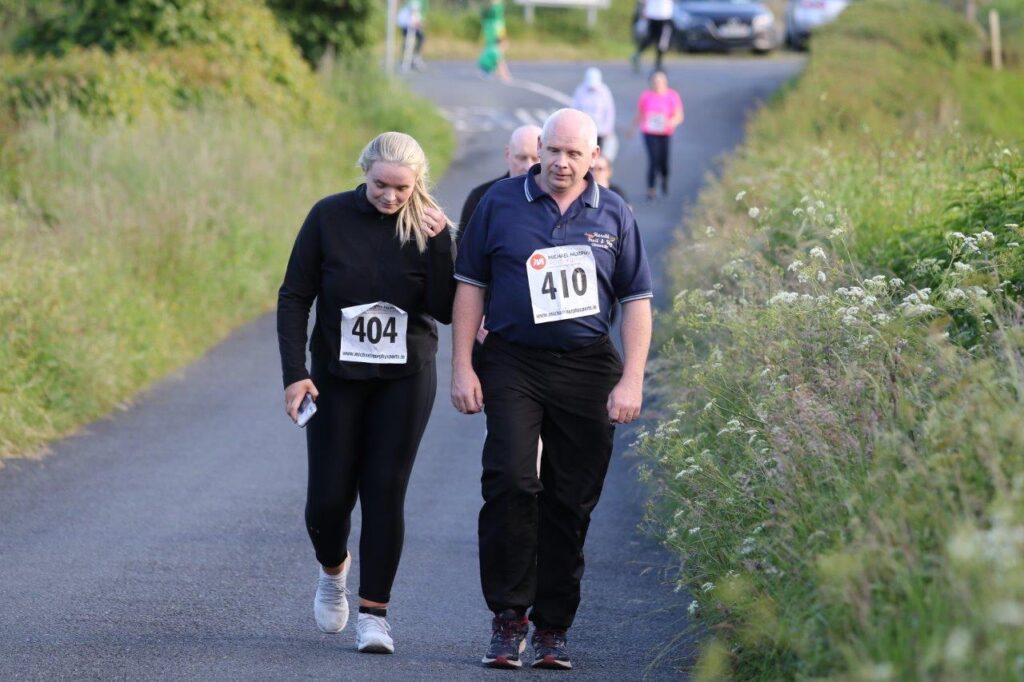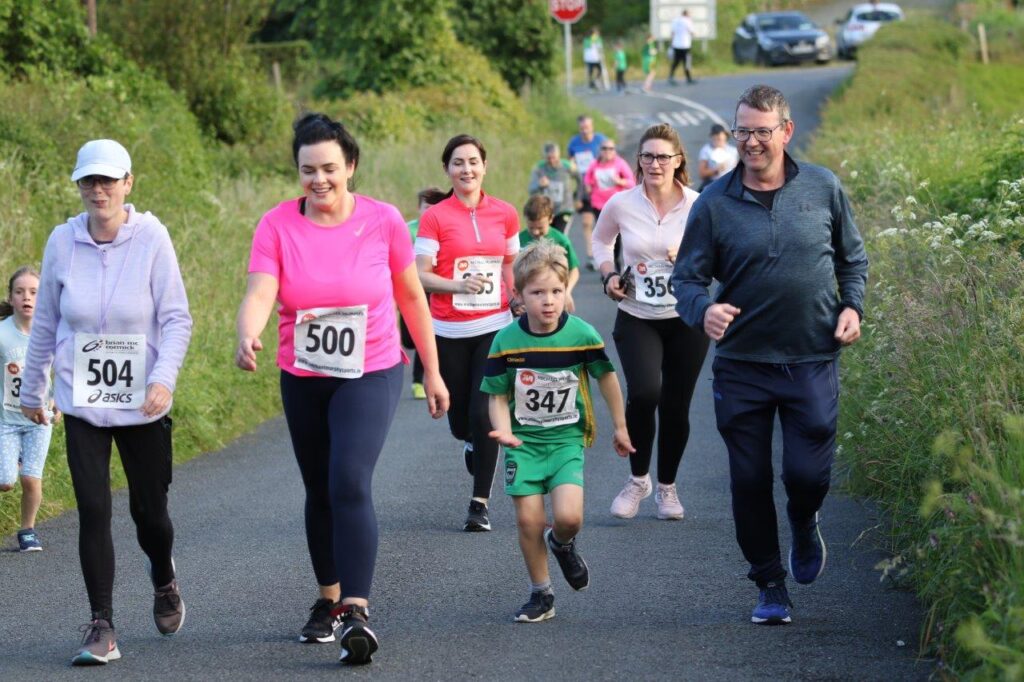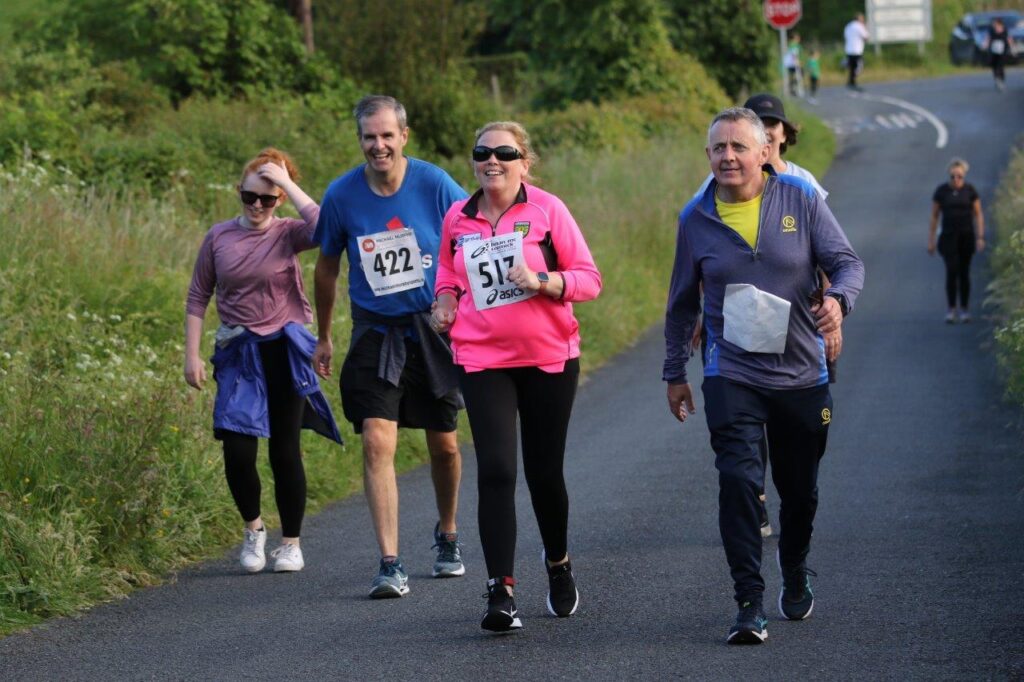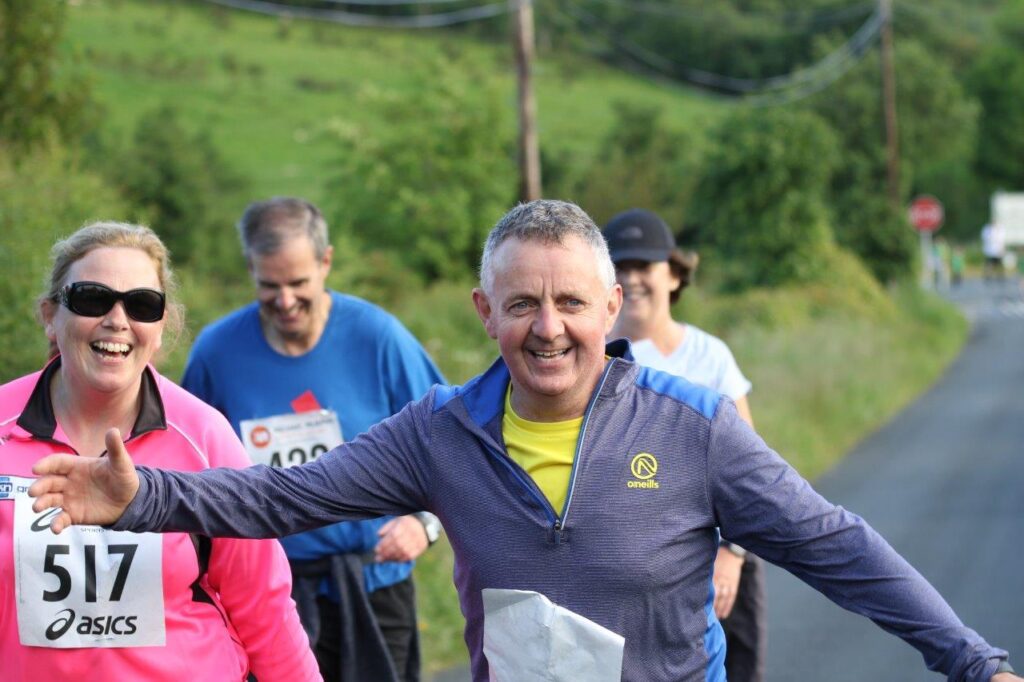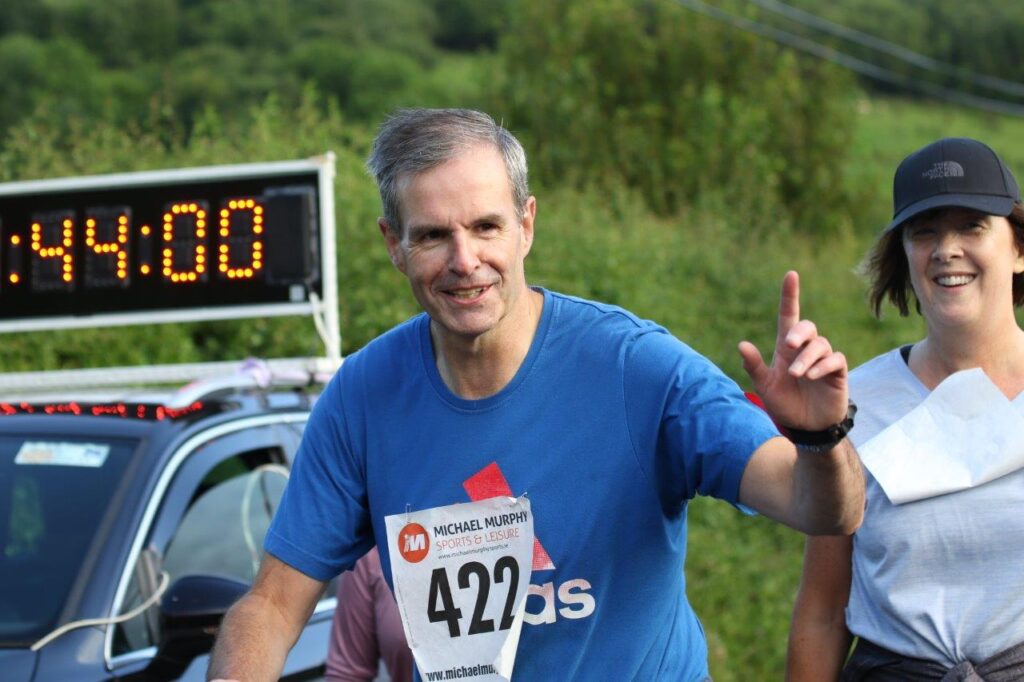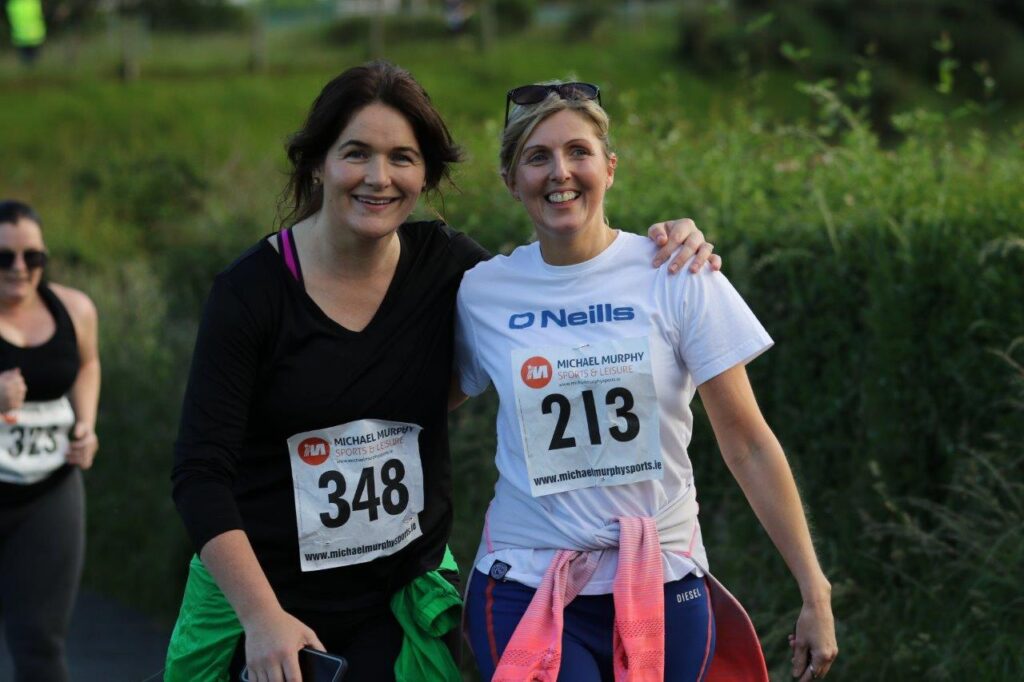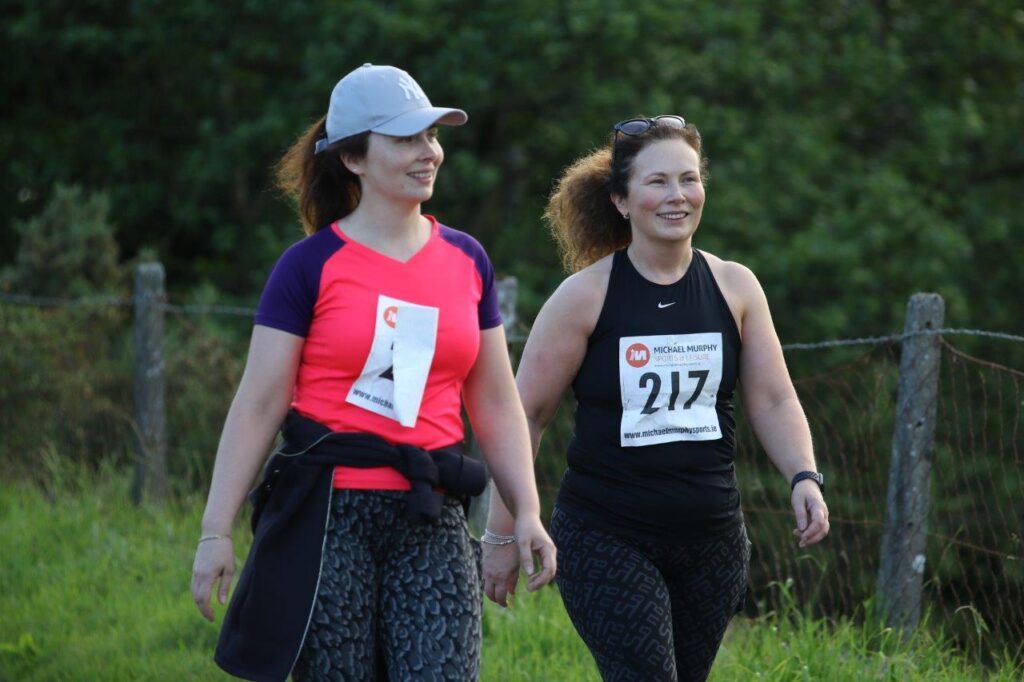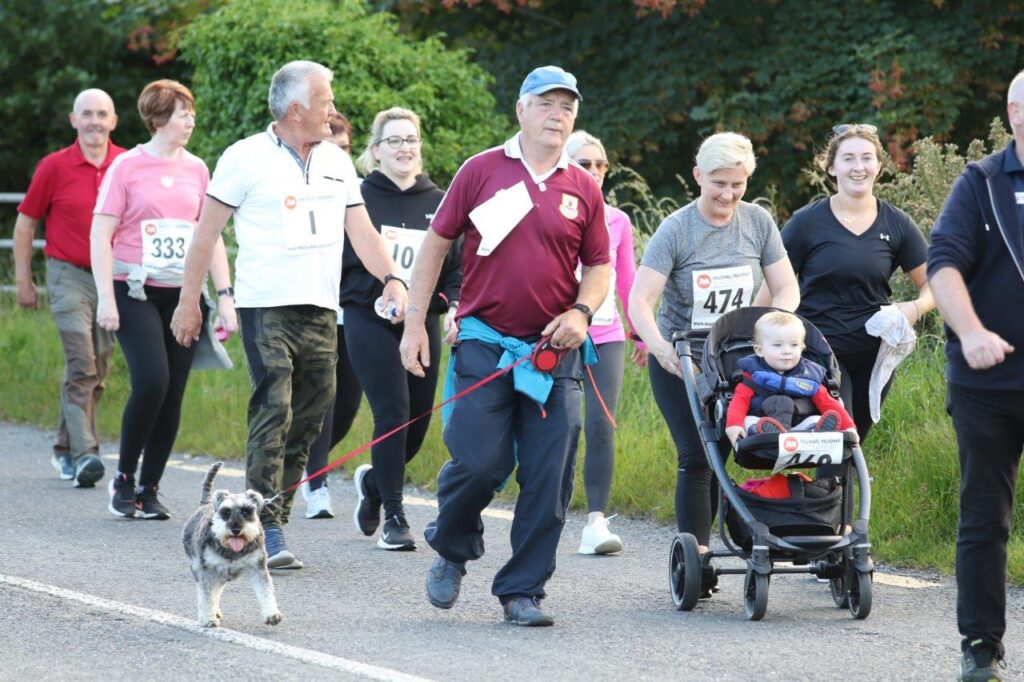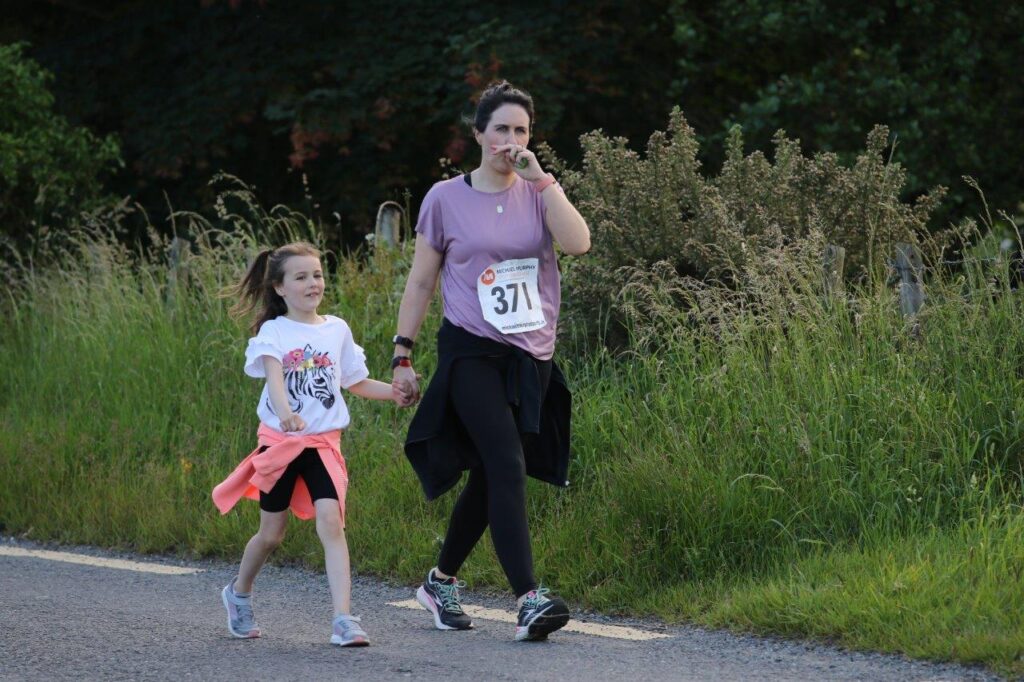 The Results and finishing times:
Glenswilly GAA 5K 2022
Place
Bib
Name
M/F
AG
Club
GunTime
1.
238
Ferry, Declan
M
MO
Rosses AC
16:03
2.
212
O'Donnell, Shane
M
MO
Rosses AC
16:18
3.
273
Gallagher, Gerard
M
MO
Finn Valley AC
16:26
4.
176
O Donnell, Charlie
M
M40
Rosses AC
16:38
5.
254
O Donnell, Peter
M
MO
Milford
16:43
6.
164
Doherty, Teresa
F
FO
Finn Valley
16:46
7.
106
McCullagh, Gavin
M
MO
Foyle Donegal
16:50
8.
68
Carlin, Shea
M
MO
Finn Valley AC
16:53
9.
248
Trimsle, Patrick
M
M45
Rosses AC
16:54
10.
208
Gallagher, Barry
M
M40
Finn Valley AC
16:54
11.
272
McHugh, Manus
M
M40
Rosses AC
16:57
12.
215
McGuigan, Claire
F
FO
Lifford Strabane AC
17:01
13.
250
Robinson, Stephen
M
M35
LAC
17:01
14.
283
Caulfield, Paul
M
MO
Letterkenny AC
17:02
15.
64
Bradley, Liam
M
M50
inishowen AC
17:03
16.
32
Price, Darren
M
M40
LAC
17:12
17.
162
Quinn, Ryan
M
MJ
Finn Valley
17:16
18.
186
Murphy, Sean
M
M50
Trim AC
17:23
19.
522
Friel, Adam
M
MO
Letterkenny AC
17:26
20.
72
Mc Lucas, Martin
M
M50
inishowen AC
17:26
21.
63
Harkin, Michael
M
M45
Letterkenny AC
17:26
22.
119
McKelvey, Paul
M
M40
Rosses AC
17:29
23.
255
McCready, Helen
F
F35
Rosses AC
17:39
24.
502
Whoriskey, John
M
M40
Milford AC
17:43
25.
207
Doherty, Anthony
M
M50
Milford
17:46
26.
123
Merritt, Eugeen
M
MO
Finn Valley AC
17:49
27.
57
McDermott, Mary
M
M50
Foyle Donegal
17:51
28.
367
McMenamin, Peter
M
M40
Finn Valley AC
18:03
29.
109
Melaugh, Kenny
M
M40
Foyle Donegal
18:15
30.
170
Logue, Kevin
M
MO
Milford AC
18:28
31.
366
McGeehan, Shauna
F
FO
LAC
18:36
32.
158
Nee, Mark
M
M45
Lac
18:42
33.
505
Doherty, Enda
M
MO
Finn Valley
18:42
34.
108
O Connell, Keith
M
MO
Rosses AC
18:46
35.
509
Paul, M
M
MO
Milford AC
18:52
36.
61
McGee, Philip
M
MJ
Letterkenny AC
18:56
37.
29
Kelly, Martin
M
M40
Strabane
19:00
38.
28
O'Kane, Mark
M
M35
Strabane
19:00
39.
31
McGrath, Linda
F
F40
Strabane
19:00
40.
184
Friel, Cian
M
M40
LAC
19:05
41.
191
Shiels, Dessie
M
M45
LAC
19:12
42.
192
Shiels, Keith
M
M40
LAC
19:15
43.
257
Grier, George
M
M40
Milford
19:15
44.
462
McFadden, John Paul
M
M35
Milford AC
19:17
45.
271
Mooney, Colin
M
M45
19:21
46.
169
169, N.N.
19:22
47.
209
Gallagher, Paul
M
M40
19:26
48.
45
Russell, Anna
F
FJ
Letterkenny AC
19:30
49.
19
Segal, Joey
M
MO
LAC
19:31
50.
521
McLaughlin, Danny
M
M45
Milford AC
19:38
51.
545
Shiels, Aisling
F
FO
19:40
52.
174
Boyce, Eoin
M
M35
Rosses AC
19:41
53.
280
McTaggart, Frank
M
M50
Milford AC
19:41
54.
251
Ryan, Paddy
M
M35
Milford AC
19:42
55.
183
Kelly, Gary
M
MO
Glenswilly GAA
19:45
56.
524
McEldowney, Eamonn
M
M40
19:45
57.
111
Gallagher, Patrick
M
MO
Glenswilly
19:49
58.
147
Callion, Ryan
M
M40
19:50
59.
128
Mackey, Barry
M
M50
Letterkenny AC
19:53
60.
175
Gallagher, Declan
M
M40
Rossas
20:01
61.
135
Murphy, Damien
M
MO
Finn Valley
20:06
62.
495
Crawford, Oisin
M
MO
Glenswilly GAA
20:15
63.
274
Gallagher, Michael J
M
M50
Finn Valley
20:23
64.
397
McNamee, Danielle
F
FO
Milford
20:27
65.
25
Shiels, Stephen
M
M50
LAC
20:29
66.
137
Callaghan, Adrian
M
M45
Letterkenny AC
20:34
67.
132
Boyce, Garvin
M
M50
Finn Valley
20:41
68.
122
Rodgers, Martina
F
F45
City of Derry Spartans
20:46
69.
278
Smith, Fintan
M
M35
LAC
20:47
70.
279
Boner, Denis
M
M50
Rosses AC
20:47
71.
112
Mulhern, Martina
F
F35
Rosses AC
20:49
72.
405
Connolly, Eamon
M
M45
Aghyaran Ath
20:52
73.
160
Harkin, Eamon
M
MO
Glenswilly GAA
20:59
74.
5
Scott, Eoghan
M
MJ
Glenswilly
21:04
75.
114
Fealty, John
M
M60
Milford
21:27
76.
79
Crerand, Leigh
M
MO
Glenswilly GAA
21:28
77.
163
McFadden, Gary Cooper
M
M35
Glenswilly GAA
21:29
78.
203
Lapsley, John
M
MO
Glenswilly GAA
21:34
79.
153
Friel, Darren
M
MJ
Glenswilly
21:34
80.
484
Devine, Joe
M
M50
Glenswilly GAA
21:34
81.
105
Campbell, Derek
M
M40
Letterkenny AC
21:39
82.
26
Sweeney, Paul
M
M45
LAC
21:40
83.
350
Ni Ghiollagain, Saorlaith
F
FJ
Sean Mac Cumhaills
21:40
84.
120
Curran, pAUL
M
M45
Foyle Donegal
21:42
85.
293
Curley, Dylan
M
MJ
21:43
86.
471
Breslin, Cathy
F
F45
Rosses AC
21:46
87.
485
McFadden, Manus
M
M40
Glenswilly GAA
21:46
88.
343
Robinson, Philip
M
M40
Foyle Food Group
21:47
89.
152
Doherty, Gavin
M
M40
21:51
90.
223
McDaid, Marty
M
MO
Pro Fitness
21:54
91.
384
O Donnell, Martin
M
M50
21:57
92.
239
McNabb, Joanne
F
F40
Finn Valley
21:58
93.
199
Haughey, Dónal
M
M60
Tir Chonaill
22:08
94.
77
Patton, Luke
M
MJ
Glenswilly GAA
22:10
95.
36
Delap, Brendan
M
M60
LAC
22:14
96.
454
Gallagher, Terence
M
M50
St Eunans
22:15
97.
456
Kelly, Owen
M
MJ
LAC
22:16
98.
93
McEldowney, Liam
M
MJ
22:22
99.
15
McCauley, Lee
M
MJ
Glenswilly
22:23
100.
457
Morrison, Seamus
M
M50
Na Fianna
22:26
101.
237
McGettigan, Noreen
F
F45
Letterkenny AC
22:27
102.
121
Bonner, Noreen
F
F55
Finn Valley AC
22:27
103.
486
Crerand, Neil
M
MO
22:29
104.
110
Lecky, Zack
M
MJ
22:30
105.
116
Canavan, Brigeen
F
F55
City of Derry Spartans
22:31
106.
20
Ward, Eamon
M
M40
Glenswilly
22:33
107.
113
Martin, Patrick
M
M45
Foyle Donegal
22:38
108.
268
Bonner, Emily
F
F40
22:40
109.
460
Coyle, Darragh
M
MJ
22:42
110.
506
Lynch, William
M
MO
22:43
111.
478
Ferry, Seamus
M
M50
Milford
22:46
112.
168
McGines, Ennis
F
F45
22:47
113.
433
Deeney, Anthony
M
M40
22:47
114.
387
Gormley, Brian
M
M45
22:54
115.
91
McDaid, Michael SNR
M
M45
Glenswilly GAA
22:57
116.
230
Callaghan, Demelza
F
F45
Olympian AC
22:59
117.
259
Parker, Noelle
F
F45
LK 24/7
23:08
118.
234
Boyle, Sean
M
M50
Falcarragh Parkrun
23:10
119.
115
Bovaird, Ciaran
M
M50
St Johnston Strollers
23:14
120.
102
McDaid, Niamh
F
FO
Letterkenny AC
23:15
121.
359
Keating, Aine
F
FO
LK 24/7
23:18
122.
466
Kennedy, Rory
M
M60
LK Park Runners
23:22
123.
235
Ferry, John
M
M50
23:24
124.
55
Cannon, Jonah
M
MJ
23:28
125.
107
Robinson, Anne
F
F40
247 Triathlon Club
23:28
126.
461
Moy, Dermot
M
MJ
23:40
127.
166
McAteer, Dylan
M
MJ
Glenswilly GAA
23:40
128.
149
Doherty, Rosaleen
F
F45
Speer Performance
23:41
129.
453
Tierney, Shane
M
MJ
Burt
23:46
130.
483
Burke, Shaun
M
M35
Glenswilly GAA
23:48
131.
261
McDaid, Shannon
F
FO
Glenswilly GAA
23:49
132.
561
Haden, Mark
M
M60
Pro-Fitness
23:51
133.
24
Shiels, Margaret
F
F50
LAC
23:51
134.
82
Ward, PJ
M
M50
Glenswilly GAA
23:59
135.
13
McCauley, Jamie
M
MJ
Glenswilly
24:02
136.
451
Tierney, David
M
M40
DAFM
24:03
137.
370
Doran, Angela
F
F50
24:05
138.
252
Anderson, Martin
M
M50
Finn Valley
24:08
139.
236
Rochford, Richie
M
M60
Letterkenny AC
24:15
140.
27
McNulty, Amanda
F
F45
LK 24/7
24:17
141.
227
Griffin, John
M
M50
Finne Valley F4L
24:18
142.
258
Cullen, Mairead
F
F40
Letterkenny AC
24:19
143.
157
Duddy, Orla
F
FJ
24:24
144.
103
Sheridan, Rachael
F
F35
247 Triathlon Club
24:24
145.
554
O'Driscoll, Orla
F
FO
DAFM
24:28
146.
34
Anderson, Marie
F
F50
24:39
147.
550
McGlinchey, Jean
F
F55
LK Park Runners
24:44
148.
136
Ciobmv, Valenia
F
F40
DAFM Carrigans Lifford
24:44
149.
529
Friel, Gráinne
F
FO
24:52
150.
260
Breen, Conal
M
MJ
Glenswilly GAA/Olypian
24:57
151.
131
McKenna, Paul
M
M35
24:58
152.
202
Garvie, Grace Q
F
F40
Rosses AC
24:59
153.
92
McDaid, Conor
M
MJ
Glenswilly GAA
25:06
154.
429
Black, Declan
M
M50
25:09
155.
267
Doherty, Bridgeen
F
F45
Run 4 fun
25:15
156.
317
Gallagher, Cormac
M
MJ
Glenswilly
25:19
157.
241
Friel, Killian
M
MJ
Glenswilly GAA
25:27
158.
33
33, N.N.
25:28
159.
388
Whelan, Darren
M
M35
25:29
160.
430
Patton, PJ
M
M50
Run 4 fun
25:29
161.
295
Doherty, Ava
F
FJ
25:35
162.
214
McGinley, Eugene
M
M50
Swanlings
25:37
163.
508
Ward, Hugh
M
M50
25:44
164.
447
McHale, Alphie
M
M60
Park Runners
25:45
165.
558
Doherty, Paul
M
M40
25:52
166.
144
McBride, Noel
M
M60
25:59
167.
394
Walker, Paul
M
MO
Run 4 fun
26:04
168.
391
Lisandrv, Adina
F
FO
26:04
169.
38
McBride, Irene
F
F50
26:07
170.
84
Mc Geehin, Margaret Rose
F
F40
26:09
171.
41
Gallagher, Paul
M
M50
Glenswilly GAA
26:15
172.
378
Casburn, Stephen
M
M50
Glenswilly
26:17
173.
341
Creagh, Barry
M
M50
26:25
174.
194
Crossan, Karol
M
M40
Glenswilly
26:27
175.
224
McDaid, Kelly
F
FO
Pro Fitness
26:31
176.
66
Patton, Gary
M
M40
Glenswilly GAA
26:35
177.
117
Duddy, Paul
M
MO
26:38
178.
90
McDaid, Michael Jr
M
MJ
Glenswilly GAA
26:43
179.
218
McFadden, John
M
M40
Glenswilly
26:47
180.
421
Gallagher, Hugo
M
M40
Gort a Choirce
26:47
181.
455
King, Sarah
F
FO
26:51
182.
138
Foester, Ashton
M
MJ
CLG
27:04
183.
275
McDermott, Tara
F
FJ
27:19
184.
570
Horan, Deirdre
F
F50
Pro Fitness
27:26
185.
104
Twomey, M
M
M60
27:30
186.
35
Donaghy, Gloria
F
F55
Finn Valley AC
27:31
187.
228
Mc Garrigle, Diane
F
F45
27:33
188.
17
Devine, Andrew
M
MJ
Glenswilly
27:35
189.
346
Robinson, Sarah
F
FJ
Foyle Food Group
27:38
190.
401
Gallagher, Lisa
F
F50
Intensity Fitness
27:53
191.
12
McAteer, Jackie
F
F35
Glenswilly M&O
27:55
192.
493
Coyle, Margaret
F
F45
Run For Fun
28:35
193.
16
Devine, Caolan
M
MJ
Glenswilly
28:43
194.
94
Spratt, Sonia
F
F45
28:48
195.
546
Murray, Shaun
M
M35
28:49
196.
420
O Gallchoir, Cathal
M
M40
Gort a Choirce
28:52
197.
487
Callaghan, Jim
M
M50
29:10
198.
345
Lenihan, Niamh
F
FJ
29:11
199.
344
Robinson, Molly
F
FJ
Foyle Food Group
29:12
200.
221
O'Donnell, Shaun
M
M50
Swanlings
29:18
201.
211
McLaughlin, Shay
M
MJ
Glenswilly
29:20
202.
498
Sharkey, Noreen
F
F55
Letterkenny Park Runners
29:23
203.
406
Bonner, Colette
F
F50
Rosses AC
29:24
204.
78
Kelly, Shannagh
F
FO
Glenswilly GAA
29:25
205.
232
Martin, Mary
F
F55
Finn Valley AC
29:32
206.
201
Gallagher, Marie
M
M50
Rosses AC
29:33
207.
468
Gallagher, Michael
M
MO
29:36
208.
342
Diver, Edward
M
M60
29:37
209.
440
Roche, Donnacha
M
MO
Glenswilly
29:40
210.
177
McShane, Brendan
M
M50
29:42
211.
414
McGrenra, Ronan
M
MJ
Glenswilly GAA
29:43
212.
124
O Donnell, Angeline
F
F35
29:44
213.
130
Green, Maria
F
F35
29:44
214.
441
Roche, Aodhan
M
MJ
Glenswilly
29:46
215.
264
Parker, Luca
M
MJ
29:46
216.
277
McDermott, Ray
M
M50
29:52
217.
568
Prush, Tomas
M
M35
Foyle Group
29:57
218.
216
Conway, Rita
F
F55
29:57
219.
95
McEldowney, Aoife
F
F35
30:02
220.
427
Gildea, Jack
M
MJ
Glenswilly GAA
30:02
221.
47
Byrne, Christian
M
MJ
30:07
222.
492
McFadden, Jamie
M
MJ
Glenswilly
30:11
223.
156
Doherty, Yvonne
F
FJ
30:13
224.
155
Doherty, James
M
M40
Letterkenny AC
30:14
225.
527
McCool, Mia
F
FJ
Glenswilly
30:14
226.
22
Kelly, Donal
M
M35
Glenswilly
30:16
227.
571
, Thaji
M
MJ
ALC
30:26
228.
497
McBrearty, Martina
F
F55
Letterkenny Park Runners
30:32
229.
190
McGinty, Zack
M
MJ
Glenswilly
30:43
230.
54
Cannon, Gerard
M
M40
30:45
231.
452
McGinley, Maria
F
FO
30:55
232.
159
McCloskey, Layla Rose
F
FJ
Glenswilly GAA
30:55
233.
297
Duddy, Grace
F
FJ
30:57
234.
23
McHugh, Brian
M
M50
Glenswilly
31:01
235.
490
Gallagher, Alfie
M
MJ
Glenswilly
31:47
236.
379
Casburn, Lucas
M
MJ
Olympian
31:51
237.
375
Callaghan, Seanna
F
FJ
Olympian AC
31:55
238.
547
Gorman, Chris
M
MJ
Glenswilly
31:58
239.
400
Callaghan, Declan
M
M40
Rushe Fitness
31:59
240.
501
Sullivan, Eve
F
FJ
Glenswilly GAA
31:59
241.
503
Sullivan, Neil
M
M35
247 Triathlon Club
32:03
242.
299
Dowd, Shea
M
MJ
Glenswilly
32:03
243.
229
Neely, Edel
F
F50
Finne Valley F4L
32:16
244.
516
McGrath, Brian
M
M35
Glenswilly GAA
32:23
245.
515
McGrath, matthew
M
MJ
Glenswilly GAA
32:24
246.
243
Kelly, Conan
M
MJ
Glenswilly GAA
33:01
247.
446
McAteer, Ronan
M
MJ
Glenswilly
33:02
248.
21
Kelly, Donal
M
MJ
Glenswilly
33:03
249.
292
Curley, Daragh
M
MJ
33:05
250.
173
McBrearty, Mark
M
MJ
Glenswilly GAA
33:08
251.
133
Sheridan, Dean
M
MJ
33:10
252.
316
Gallagher, Siobhan
F
FJ
Glenswilly
33:20
253.
226
Callaghan, Hayley
F
FJ
33:31
254.
167
Rodgers, Tracy
F
F40
33:33
255.
415
Mc Grenra, Martina
F
F40
33:52
256.
523
Doherty, Shay
M
MJ
Glenswilly
33:55
257.
315
Gallagher, Eimear
F
FJ
Glenswilly
34:20
258.
351
Timoney, Cathal
M
MO
34:28
259.
352
Blaney, Iarla
M
MO
34:29
260.
443
Roche, Frank
M
MO
Glenswilly
34:31
261.
448
Roche, Nóirín
F
FO
34:31
262.
355
Campbell, Lucy
F
FJ
Glenswilly
34:47
263.
533
O Brien, Patricia
F
FO
KCR
34:53
264.
11
McHale, Beth
F
FJ
34:57
265.
204
Harold, Tanya
F
FJ
Glenswilly GAA
34:58
266.
189
McGinty, Cody
M
MJ
Glenswilly
35:03
267.
225
Callaghan, Tadgh
M
MJ
Olympian AC
35:04
268.
69
Daly, Tommy
M
M50
35:05
269.
188
McGinty, John Paul
M
M35
Glenswilly
35:07
270.
187
Doherty, Orla
F
FJ
Olympian
35:12
271.
185
Doherty, Garrett
M
M40
LK 24/7
35:12
272.
416
McFadden, Cara
F
FJ
Glenswilly GAA
35:18
273.
73
Patton, Lucy
M
MJ
Glenswilly GAA
35:18
274.
513
Doherty, Leon
M
MO
35:20
275.
263
Breen, Ailbhe
F
FJ
Glenswilly GAA/Olypian
35:23
276.
7
Scott, Aisling
F
FJ
Glenswilly
35:23
277.
70
Daly, Conor
M
MJ
Glenswilly GAA
35:41
278.
532
O Brien, Colleen
F
FO
KCR
36:00
279.
58
Mc Fadden, Linda
F
F45
36:17
280.
281
McTaggart, Sinead
F
F50
Milford AC
36:21
281.
161
Gallagher, Cliodhna
F
FJ
Glenswilly
36:23
282.
76
Patton, Alfie
M
MJ
Glenswilly GAA
36:23
283.
390
Doherty, Marie
F
F40
36:34
284.
538
Gorman, John
M
MJ
36:49
285.
266
McLaughlin, John
M
MJ
Glenswilly GAA
36:49
286.
154
Doherty, Faye
F
FJ
37:04
287.
53
Cannon, Laila
F
FJ
Glenswilly GAA
37:05
288.
393
Callaghan, Laoise
F
FJ
Olympian AC
37:10
289.
396
Callaghan, Trish
F
F45
Rushe Fitness
37:14
290.
44
Tinney, Kate
F
FJ
Glenswilly GAA
37:27
291.
334
Sweeney, Shanna
F
FJ
Glenswilly
37:28
292.
477
Sweeney, Cara
F
FJ
Glenswilly GAA
37:29
293.
96
McDonagh, David
M
MJ
38:17
294.
97
McDonagh, Philomena
F
F50
38:17
295.
353
Campbell, John
M
MJ
Glenswilly
38:18
296.
118
Kelly, Kyle
M
MJ
Glenswilly GAA
38:18
297.
265
Parker, Euan
M
MJ
Glenswilly
38:26
298.
125
O Donnell, Shane
M
M35
38:27
299.
18
Devine, Pauric
M
MJ
Glenswilly
38:34
300.
262
Parker, Graham
M
M45
LK 24/7
38:35
301.
395
McGrenra, Erin
F
FJ
Olympian AC
38:54
302.
193
Boner, Packie
M
MO
39:10
303.
365
Gallagher, John
M
M50
39:10
304.
294
Crerand, Calum
M
MJ
39:17
305.
52
Cannon, Caleb
M
MJ
Glenswilly GAA
39:19
306.
51
Cannon, Luca
M
MJ
Glenswilly GAA
39:19
307.
150
Gallagher, Caragh
F
FJ
Glenswilly
39:29
308.
65
Spratt, Danny
M
MJ
39:48
309.
318
Gallagher, Mary
F
F45
Glenswilly
39:48
310.
296
McDermott, Joseph
M
MJ
39:54
311.
287
Kelly, Ciaron
M
MJ
39:59
312.
559
P, Steffi
F
FO
40:00
313.
537
M, Anne
F
F50
40:00
314.
242
Mulhern, Aimee
F
FJ
Glenswilly
40:02
315.
444
, Iona
M
MO
Glenswilly
40:15
316.
442
Martin, Mary
F
FO
Glenswilly
40:15
317.
402
Harold, Charlene
F
FO
40:15
318.
233
Family, Molloy
M
MO
Glenswilly
40:27
319.
332
Carlin, Aidan
M
MJ
Glenswilly
40:27
320.
426
Gildea, Katie
F
FJ
Glenswilly GAA
40:32
321.
349
O Giollagain, Connla
M
MJ
Sean Mac Cumhaills
40:34
322.
417
Hooo, John
M
MO
Craighbane
40:54
323.
284
Kelly, Cliodhna
F
FJ
41:07
324.
290
Kelly, Paul
M
MO
41:07
325.
572
Faul, Orlagh
F
FJ
41:14
326.
360
Bonner, Riona
F
FJ
Glenswilly
41:14
327.
386
Bonner, Roise
F
FJ
Glenswilly GAA
41:14
328.
142
Waters, Niamh
F
FJ
41:39
329.
573
Faul, Roisin
F
FJ
41:40
330.
143
Waters, Helen
F
F45
41:44
331.
141
Waters, Liam
M
MJ
41:45
332.
473
Gallagher, Lucy
F
FO
41:47
333.
472
Gallagher, Claire
F
FO
41:47
334.
200
Lapsley, Katie
F
FO
Glenswilly GAA
41:57
335.
544
Shiels, Gerard
M
MO
41:57
336.
245
McDaid, Ciara
F
FJ
41:58
337.
376
Casburn, Faye
F
FJ
Olympian
41:59
338.
489
Gallagher, Lily
F
FJ
Glenswilly
42:59
339.
253
Friel, Damien
M
M40
Glenswilly
43:01
340.
205
Hall, Kitty
F
F40
43:02
341.
511
Gallagher, Sophie
F
FJ
Glenswilly GAA
43:06
342.
410
Harold, Colm
M
M40
43:15
343.
404
404, N.N.
43:17
344.
210
Hall, John
M
M50
43:18
345.
134
Sheridan, Nicole
F
F40
43:32
346.
347
O Giollagain, Tiarlach
M
MJ
Sean Mac Cumhaills
43:46
347.
500
Crerand, Bernie
F
F50
43:47
348.
504
Sullivan, Danielle
F
F35
43:48
349.
356
Campbell, Corena
F
F40
Glenswilly
43:48
350.
310
Diver, Ayda
F
FJ
Glenswilly
43:48
351.
71
Cairns, Aidan
M
MJ
Glenswilly GAA
43:52
352.
519
McMonagle, Patrick
M
M50
Glenswilly
43:58
353.
437
McDaid, Dan
M
M50
44:02
354.
517
McMonagle, Anne
F
F50
Glenswilly
44:03
355.
422
Dorrian, Joe
M
M50
Glenswilly GAA
44:04
356.
423
Dorrian, Roisin
F
F50
Glenswilly GAA
44:05
357.
439
McDaid, Fiona
F
FO
44:06
358.
14
McCauley, Lucy
F
FJ
Glenswilly
44:29
359.
562
McDevitt, Noah
M
MJ
Glenswilly
44:29
360.
463
McAteer, Paddy
M
M40
Glenswilly
44:35
361.
307
McCauley, Eve
F
FJ
Glenswilly
44:35
362.
428
McGrenra, Marcelle
F
F40
Glenswilly GAA
44:36
363.
220
McFadden, Cormac
M
MJ
Glenswilly
44:44
364.
129
O Donnell, Cillian
M
MJ
44:48
365.
389
Breen, Maria
F
F40
Glenswilly GAA
44:49
366.
285
Timoney, Eileen
F
FO
Glenswilly
44:50
367.
425
Gildea, Niall
M
M40
Glenswilly GAA
44:50
368.
289
Duffy, Kevin
M
MO
Glenswilly
44:51
369.
418
McFadden, Aoife
F
FJ
Glenswilly GAA
44:54
370.
49
Gibbons, Oisin
M
MJ
45:09
371.
48
Gibbons, Jack
M
MJ
45:21
372.
348
McGee, Catriona
F
FO
Sean Mac Cumhaills
45:22
373.
213
McLaughlin, Angela
F
FO
Glenswilly
45:22
374.
50
Gibbons, Susanna
F
F35
45:25
375.
304
Kane, Liam
M
M50
45:25
376.
409
Harold, Sheila
F
FO
45:32
377.
491
McFadden, Marie
F
F35
Glenswilly
45:43
378.
127
McDaid, Deirdre
F
FO
Glenswilly GAA
45:43
379.
305
McCauley, Kevin
M
M45
Glenswilly
45:43
380.
337
Roche, Logan
M
MJ
Glenswilly
45:43
381.
338
Roche, Hallie Mai
F
FJ
Glenswilly
45:43
382.
557
McDaid, Megan
F
FJ
Glenswilly
45:51
383.
540
Kelly, Leah
F
FJ
Glenswilly GAA
45:54
384.
560
McDevitt, Finn
M
MO
Glenswilly
45:54
385.
88
Rodgers, Danny
M
MJ
46:07
386.
407
Bourne, mollie Michelle
F
FJ
46:41
387.
286
Duffy, Reece T
M
MJ
Glenswilly
46:58
388.
392
392, N.N.
46:58
389.
8
McHale, David
M
M40
47:04
390.
363
McDonagh, Sheila
F
FO
47:05
391.
361
Diver, Kate
F
FO
St Eunans
47:07
392.
222
McFadden, Roisin
F
FJ
Glenswilly
47:11
393.
99
Spratt, Daisy
F
FJ
47:12
394.
381
Diver, Dee Dee
F
FO
47:23
395.
382
Diver, Aoibheann
F
FO
47:23
396.
362
Diver, Willie
M
M50
St Eunans
47:34
397.
364
O'Connell, Peter
M
MO
47:35
398.
246
McDaid, Leah
F
FJ
47:46
399.
488
Gallagher, Eve
F
FJ
Glenswilly
47:59
400.
514
Gallagher, Aleesha
F
FJ
48:01
401.
219
McFadden, Irene
M
M35
Glenswilly
48:06
402.
217
Brennan, Bernie
F
F50
Glenswilly
48:07
403.
475
Sweeney, Ayleen
F
F50
Glenswilly GAA
48:38
404.
479
Sweeney, Frankie
M
MO
48:40
405.
413
Dallas, Alfie
M
MO
Craighbane
48:40
406.
469
Black, Kelly
F
FO
48:41
407.
474
Black, Fiona
F
F40
48:41
408.
101
McNulty, Catherine
F
FO
48:42
409.
2
McCrossan, Patrice
F
FO
Glenswilly
48:42
410.
1
McCrossan, Eunan
M
M40
Glenswilly
48:42
411.
333
Devine, Donna
F
F50
Glenswilly
48:43
412.
67
Friel, Bridget
F
F50
Glenswilly GAA
48:44
413.
383
Toye, Derk
M
M40
Foyle Donegal
48:45
414.
195
McMenamin, Paul
M
MO
48:45
415.
314
Devine, Breda
F
F35
Glenswilly
48:45
416.
298
Curley, Patricia
F
FO
48:49
417.
300
Curley, Gordon
M
M50
48:51
418.
411
Hood, Dolores
F
FO
Craighbane
49:03
419.
412
McCormick, Gearldine
F
FO
Craighbane
49:03
420.
398
McDaid, Lorraine
F
FO
49:47
421.
467
Cullen, Leah
F
FJ
Glenswilly
49:48
422.
240
Friel, Leticia
F
FJ
Glenswilly GAA
49:53
423.
371
Canning, Claire
F
F35
Glenswilly GAA
49:54
424.
372
Canning, Ceola
F
FJ
Glenswilly GAA
49:55
425.
512
Gallagher, Seamus
M
M45
Glenswilly GAA
49:56
426.
526
Doherty, Peter
M
M40
49:56
427.
403
Bourne, Breid
F
F50
49:58
428.
249
Friel, Caroline
F
F40
Glenswilly
50:22
429.
563
Sweeney, S
F
FO
50:25
430.
566
Sweeney, S
F
FO
50:34
431.
565
Sweeney, S
F
FO
50:37
432.
567
Sweeney, S
F
FO
50:37
433.
518
Doherty, Breda
F
F40
50:37
434.
434
Neely, Sarah
F
F35
Glenswilly GAA
50:39
435.
87
Rodgers, Paul
M
M45
50:45
436.
46
Russell, Ella
F
FJ
50:48
437.
326
McHugh, Michaela
F
FJ
Glenswilly
50:48
438.
436
Neely, Emma
F
FJ
Glenswilly GAA
50:49
439.
85
Rodgers, Geraldine
F
F45
50:51
440.
431
Campbell, Cara
F
FJ
50:51
441.
172
Melly, Aine
F
FJ
Glenswilly GAA
50:55
442.
481
Moy, sophie
F
FJ
51:03
443.
556
McGlynn, Eimear
F
FO
51:06
444.
555
Mullen, Rachel
F
FO
51:06
445.
399
McDaid, Serena
F
FO
51:11
446.
244
Kelly, Bernie
F
F45
51:11
447.
145
Lynch, Danielle
F
FJ
Glenswilly
51:12
448.
59
Casey, Joseph
M
M50
51:14
449.
369
Bonner, Siofra
F
FJ
51:17
450.
510
Gallagher, Julie
F
F40
Glenswilly GAA
51:17
451.
534
Gibbons, Margaret
F
FO
51:17
452.
569
O Donnell, Frank
M
M60
51:19
453.
564
Sweeney, S
F
FO
51:23
454.
256
Bonner, Darragh
M
MJ
Glenswilly GAA
51:23
455.
291
Curley, Aine
F
FJ
51:30
456.
520
McGrath, Aidan
M
MJ
Glenswilly GAA
51:37
457.
309
Diver, Aóise
F
FJ
Glenswilly
51:37
458.
496
McFadden, Peter
M
M50
Glenswilly GAA
51:46
459.
499
Molloy, Pheilm
M
MO
51:46
460.
435
Neely, Hannah
F
FJ
Glenswilly GAA
51:47
461.
171
McBrearty, Kate
F
FJ
Glenswilly GAA
51:50
462.
482
Moy, Declan
M
MJ
51:56
463.
459
Moy, Mary
F
F40
52:13
464.
530
McCool, Paul
M
M40
52:13
465.
165
McBrearty, Mary
F
F45
52:24
466.
432
Campbell, Linda
F
F40
52:24
467.
476
Gallagher, Chloe
F
FO
52:26
468.
368
Bonner, Anne Marie
F
F45
Glenswilly GAA
52:26
469.
206
McFadden, Jimmy
M
M60
Glenswilly
52:45
470.
480
Gallagher, Cathal
M
MO
52:45
471.
494
Molloy, Ursula
F
FO
52:45
472.
458
McFadden, Fidelma
F
F50
Glenswilly GAA
52:51
473.
276
McDermott, Jane
F
FJ
52:59
474.
438
Walsh, Teresa
F
FJ
Glenswilly
52:59
475.
126
O Donnell, Casey
F
FJ
53:17
476.
408
Harold, Ciara
F
FO
53:17
477.
551
Dunleavey, Renee
F
FJ
Glenswilly
53:34
478.
231
McDaid, Kathleen
F
F55
53:46
479.
549
O'Boyle, Emmet
M
MO
Glenswilly
53:47
480.
548
Collum, Sean
M
MO
Glenswilly
53:47
481.
385
Bonner, Pauric
M
M45
53:52
482.
539
Callaghan, Cormac
M
MO
Glenswilly
53:53
483.
56
McGee, Ita
F
FJ
Letterkenny AC
54:00
484.
60
McGee, Goit
F
F45
Letterkenny AC
54:04
485.
81
Ward, Deirdre
F
F55
Glenswilly GAA
54:05
486.
4
Scott, Mary Rose
F
F40
Glenswilly
54:09
487.
83
Ward, Patrick
M
MJ
54:09
488.
301
Black, Adam
M
M40
Glenswilly
54:09
489.
98
Spratt, Ben
M
MJ
54:29
490.
43
Tinney, Joanne
F
FO
54:33
491.
75
Spratt, Isabelle
F
FJ
54:35
492.
269
Bonner, Deirdre
F
F40
54:35
493.
74
McGinley, James J
M
M60
Glenswilly GAA
54:43
494.
80
Spratt, Jim
M
M40
54:58
495.
100
Spratt, Cliodhna
F
F40
54:58
496.
464
Cullen, Oran
M
MJ
Glenswilly
55:23
497.
470
Clarke, Sean
M
MJ
Glenswilly
55:24
498.
329
Carberry, Thomas
M
MJ
Glenswilly
55:36
499.
282
Kelly, C
F
FJ
55:52
500.
288
Ferry, Elizabeth
F
FO
55:55
501.
357
O'Donnell, Jake
M
MJ
Glenswilly
56:34
502.
465
Clarke, John
M
M50
56:41
503.
148
Duddy, Brona
F
FO
56:41
504.
146
Duddy, Siobhan
F
F40
Glenswilly
56:41
505.
151
Gallagher, Noreen
F
F55
Glenswilly
56:42
506.
196
Crossan, Ryan
M
MJ
Glenswilly
56:45
507.
323
Kelly, Aislinn
F
F35
Glenswilly
57:03
508.
324
McMenamin, Grace
F
F55
Glenswilly
57:03
509.
354
Campbell, Daniel
M
MJ
Glenswilly
57:04
510.
576
Keary, Aoife
F
FO
Glenswilly GAA
57:17
511.
575
Kozwoski, Julia
M
MO
Glenswilly GAA
57:18
512.
181
McFadden, Kealan
M
MO
Glenswilly GAA
57:45
513.
178
Crossan, Leah
F
FJ
Glenswilly GAA
58:00
514.
536
McDaid, Catherine
F
FJ
Glenswilly
58:08
515.
139
Mc Laughlin, Charlotte
F
FJ
58:09
516.
335
Sweeney, Julie
F
F40
Glenswilly
58:10
517.
535
McDaid, áine
F
FJ
Glenswilly
58:13
518.
140
McLaughlin, Eilish
F
F40
58:14
519.
313
Madden, Vivette
F
F50
Glenswilly
58:15
520.
358
O'Donnell, Daniel
M
M40
59:03
521.
374
O'Donnell, Joanne
F
F40
Glenswilly
59:05
522.
182
Crossan, Linda
F
F45
59:06
523.
89
Hughes, Mary
F
F45
59:07
524.
86
Hughes, Becky
F
FJ
59:07
525.
179
McHugh, Karen
F
F50
Glenswilly GAA
59:07
526.
552
Ferry, Demie
F
FO
Glenswilly
59:11
527.
574
Faul, Amanda
F
F40
59:38
528.
542
Doherty, Connie
M
MO
1:01:09
529.
543
Turtle, Geoff
M
MO
1:01:10
530.
528
Mc, Jack
M
MO
1:02:06
531.
450
Harkin, Ryle
M
MO
1:02:21
532.
424
Harkin, Noah
M
MJ
1:02:22
533.
373
McGlynn, Leah
F
FJ
Glenswilly
1:02:24
534.
380
Gallagher, Katie
F
FJ
Glenswilly
1:02:24
535.
531
McFadden, Bernie
F
FO
1:02:24
536.
525
Brennan, Amanda
F
FO
1:02:44
537.
449
Crossan, Shaun
M
MJ
Glenswilly GAA
1:03:20
538.
541
Boyle, Susan
F
FO
1:03:21
539.
445
Duddy, Karen
F
F40
1:03:46
540.
377
O'Donnell, Eve
F
FJ
Glenswilly
1:04:24
541.
247
Kelly, Bella
F
FJ
Glenswilly   Gaa
1:04:25
542.
270
Bonner, Mark
M
MJ
Glenswilly GAA
1:04:33
543.
62
Gallagher, Daithi
M
MJ
Glenswilly GAA
1:04:36