A bench has been unveiled at Letterkenny Town Park in memory of all those who died during the Covid pandemic.
The project was spearheaded by the outgoing Mayor fo Letterkenny, Councillor Jimmy Kavanagh.
Cllr Kavanagh said one of his requests as Mayor of Letterkenny Municipal Council was that the bench was built to commemorate all those who lost their lives to Covid-19.
It was also to recognise the efforts of all those who have worked in front line occupations putting their own health and welfare at risk, to help protect the wider community.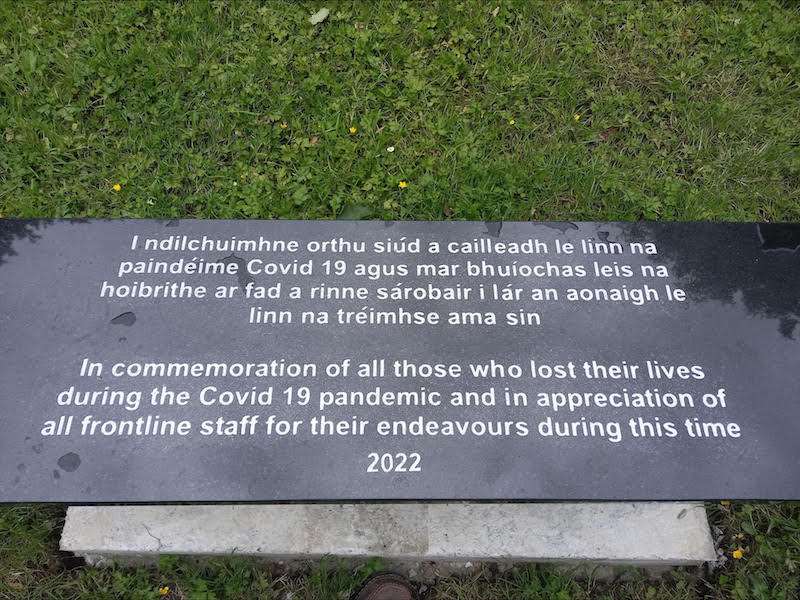 Councillor Kavanagh said "I am delighted that a bench has now been installed at Letterkenny Town Park and I hope that in years to come it can be a place of solace and reflection for loved ones of those who died and to those who toiled through the worst of the pandemic.
"I sincerely hope that very soon Covid will no longer pose a serious threat to the lives and health of citizens.
"I would like to thank Donegal County Council for honouring their commitment to provide this, even though my time as Mayor has now been completed."