Egypt is a popular holiday destination for many reasons. The country has amazed travellers for centuries with historical sites, monuments and temples of an ancient civilisation. Check out our suggestions for the top activities to do in Egypt from Travel Department.
---
Before we start
Travel is BACK! The world is opening again for some well-deserved travel experiences and so Donegal Media and Travel Department want to help you fall in love with travel again in 2022 and 2023
If you have any questions, or would simply like to learn more about their wonderful destinations, why not give one of their brilliant team a call on 01 637 1698
---
Here are some of the unforgettable highlights travellers experience on the Travel Department Egypt – Nile River Cruise including Cairo & Hurghada tour:
See The Pyramids of Giza
One of the Seven Wonders of the Ancient World and possibly the most iconic sight of Egypt, the Pyramids of Giza were constructed over 4,000 years ago and to this day scientists aren't exactly sure how they were built. Next to the Pyramids, you'll find the Great Sphinx of Giza, a mythological creature with a head of a human and a body of a lion, it's the biggest statue in Egypt standing at 20 metres. We also suggest taking a full day city tour of Cairo, visit the Egyptian Museum and the famous Khan El Khalili bazaar.
Experience A Nile River Cruise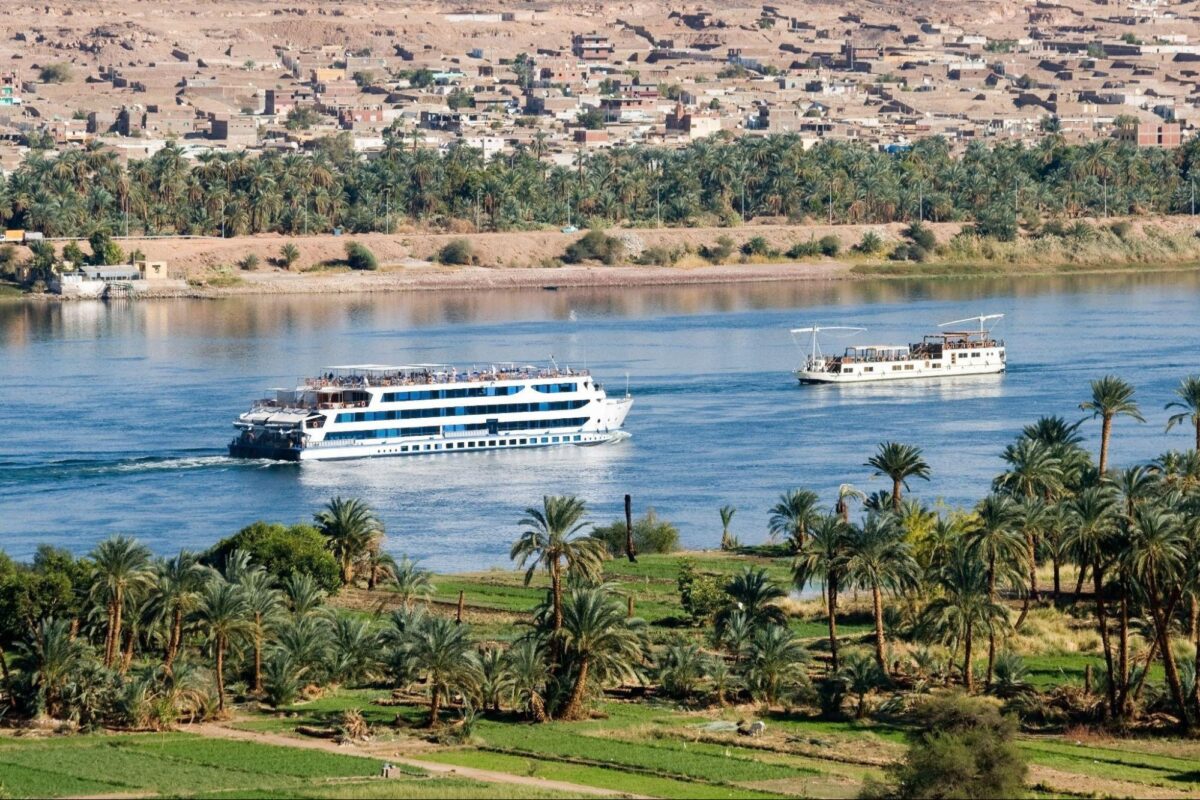 One of the best and relaxing ways to see the top ancient sites in Egypt is to take a Nile River Cruise. Whilst cruising from Luxor to Aswan, you can enjoy a range of excursions along the way, such as the Temple of Horus, the Valley of Kings, the High Dam and the Temples of Karnak.
Explore Luxor
Luxor is regarded as the "world's greatest open air museum", as it has some of the top ancient Egyptian ruins including the Valley of the Kings, which has incredible decorated tombs and it's
where Tutankhamun was found by Howard Carter in the 1920s. In Karnak, which was part of the Ancient Egyptian city of Thebes, there's an impressive array of temples, pylons, sanctuaries, halls and obelisks.   
Unwind on the Red Sea Coast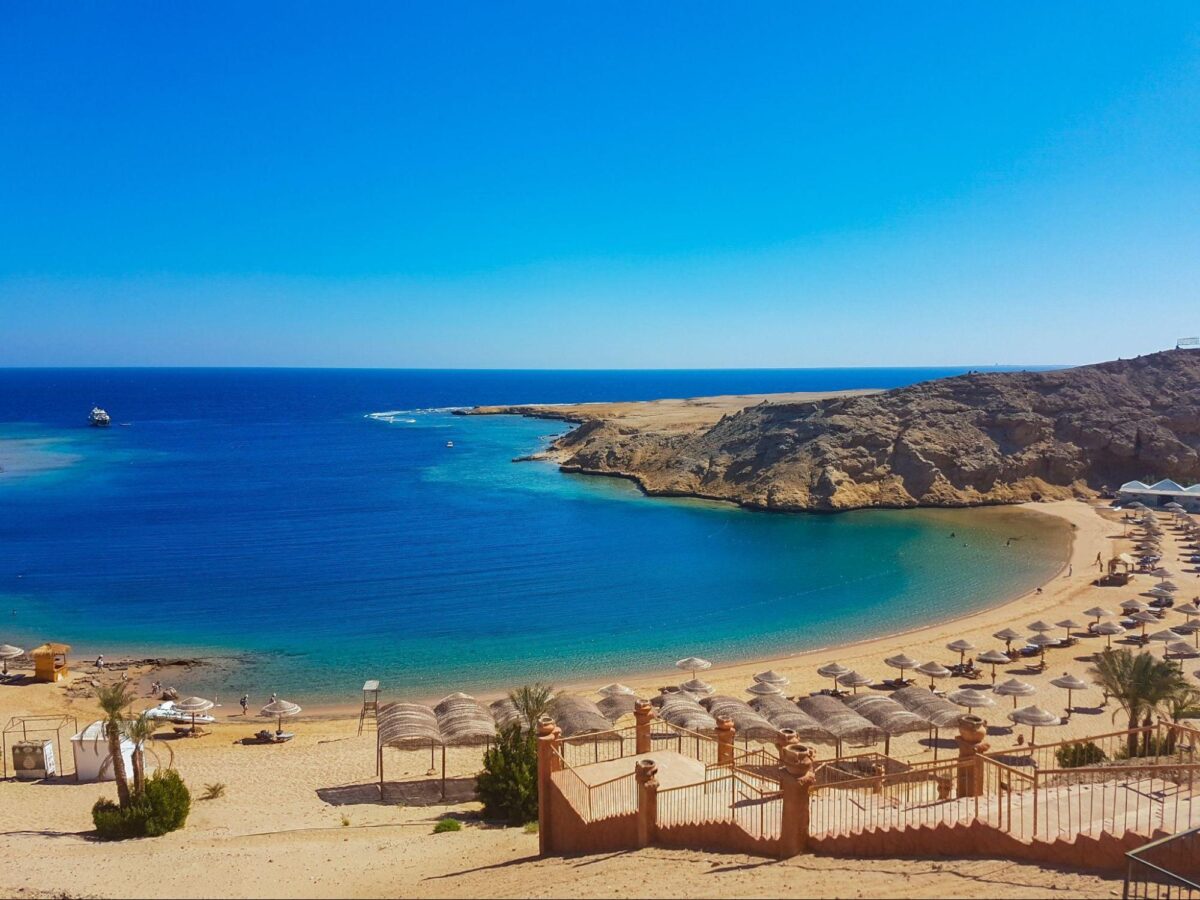 Hurghada is a beautiful beach resort town stretching 40km along Egypt's Red Sea coast. It's the perfect place to unwind after taking in all the many historical sites of Egypt. It's a fantastic area for snorkelling and you can explore the old town of El Dahar which has numerous traditional Egyptian coffee shops and souks.
Step back in time and enjoy an Egypt – Nile River Cruise including Cairo & Hurghada tour with Travel Department. Their Egypt holidays include flights, accommodation, transfers, 7-night cruise down the River Nile and guided excursions with knowledgeable local tour guides. Plus, they offer the same tour but a Solo holiday version.
Book now for 2022 or 2023 and receive up to £75pp on holidays of 8 nights or more, save £50pp off 7-night holidays and save £25pp off holidays of 6 nights or less. Available on all departures for 2022 & 2023. Offer valid until 20th June 2022. 
Plus, if you book your 2022 or 2023 holiday you could be in with a chance to win back your holiday up to the value of £2,500**!
To discuss any questions or make a booking simply call 01 637 1698 and quote Donegal Daily 
Find out more here.
---
Travel with Confidence:
Your holiday is a very special time, and Travel Department craft the itineraries to make sure that you get the most enjoyment. The world is continuously changing, and they have been adapting to make sure that they deliver the best experience for you. Their priority is to bring you a wonderful experience safely. So, when you book with Travel Department, you can do so in the knowledge they'll look after you every step of the way.  
Travel Department is Europe's leading escorted tour operators with nearly 30 years' experience of crafting beautifully curated, inspirational itineraries to worldwide destinations, all accompanied by expert local guides. They offer a wide range of guided group holidays from City Breaks to Solo Travel to active and adventure holidays (including Walking, Yoga and Photography holidays) with their sister brand, TD active Holidays.
Flights are available from Dublin, Cork and Belfast in Northern Ireland.
The holiday mood is upbeat and friendly making for a fun, inclusive group where everyone feels welcome. 
Travel Department's escorted holidays typically include flights, accommodation, transfers and guided tours. They carefully plan your trip, so you experience the best holiday highlights accompanied by a friendly local guide. With Travel Department you see more!