Corey Alleyne (Cj) from Letterkenny was named driver of the day in his first professional Endurance race at Donington Park, as he finished on the podium with teammate Alex Conner.
Having set incredible simulator laps during a visit to the Young Racing Driver Academy (YRDA) HQ, Corey was snapped up by the YRDA part of the Arden Race Team.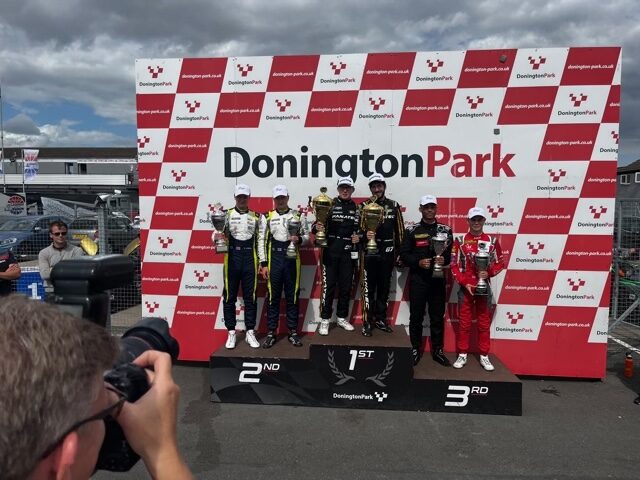 Within 2-3 months at YRDA he went on to achieve what most drivers would normally attain after 12-24 months of rigorous simulator trading.
Last weekend, Corey took part in his first professional Endurance race at Donington Park. Along with his team mate Alex Conner, they attained a 3rd place podium finish.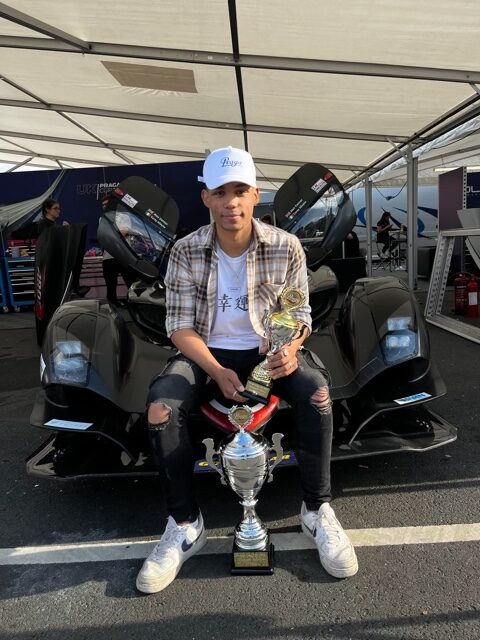 This is an incredible achievement as Corey had only previously driven the teams Praga R1 three times, and he'd never taken part in a professional race.
Praga acknowledged this by awarding him with the driver of the day trophy (above), for not only finishing but for his faultless competitive racing.
Throughout his childhood, Corey has always shown a great passion for racing, and his natural ability to drive was clear from the start. In 2018, Corey got behind the wheel of a kart and immediately started to make heads turn. He then moved his racing to England to compete against and beat the nation's best.
Corey is soon to compete in UK GB3 racing series in 2023.