A fantastic few days in Cloughaneely Golf Club last weekend saw Martin Terry come out on top at Gerard Doran's 2022 President's Prize.
The Shoot-Out, Ladies day, Scramble and the main President's day all went very well with lots of great golf and great entertainment.
Martin Terry has now won back to back President's Prizes with a super first round of 5 over par, net 60.
Martin had a 5 shot lead over Brian McGee and ended up after the 27 holes with that intact. Both Martin and Brian played great golf over the course of the competition.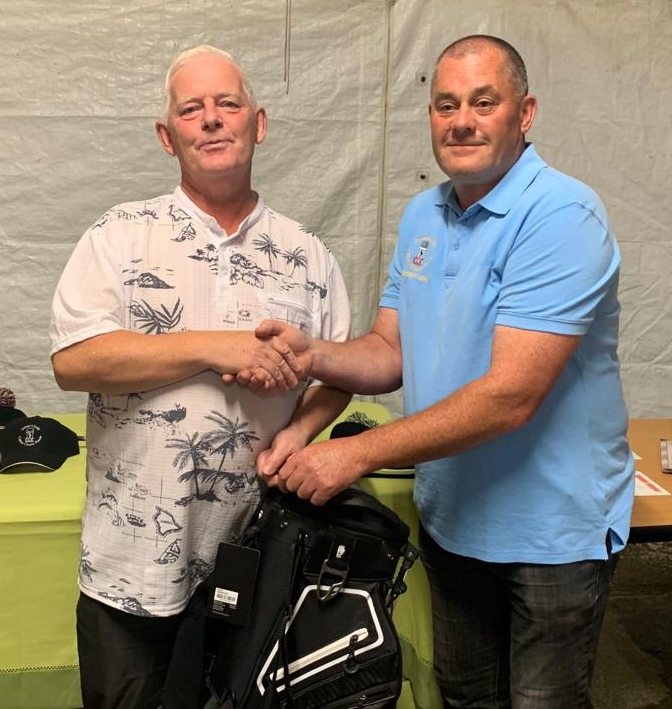 Cian McGarvey was 3 over in the morning but backed it up with -3 under par in the play off for a total of level par for 27 holes great shooting.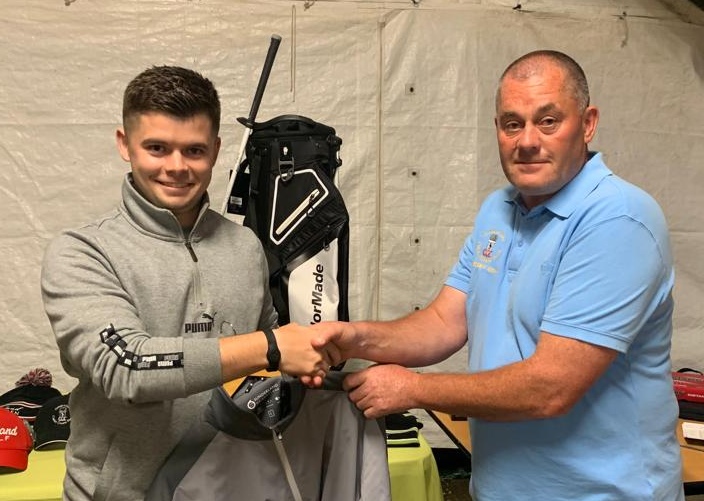 The first player in the club to reach +1 handicap congratulations! Full Results from 2022 Presidents Prize on Saturday 27th August 2022; 1st Martin Terry (15) 60 + 34 = 94; 2nd Brian McGee (19) 65 + 34 = 99; Gross Cian McGarvey (0) 73 + 32; 3rd Paul Doherty (8) 70 + 34 = 104 bot; 4th Seán Ó Gallchóir (8) 69 + 35 = 104; 5th Gerry Doohan (11) 73 + 34 = 107; 6th Philip McGeady (13) 72 + 36 = 108; Best 18: Manus McClafferty (17) 67; Beginner Prize; James Mangan 76; Distance Prize: Michael Gallagher; Last of the Summer Wine: Joe Gallagher; Nearest the Pin 11th: Patsy McVicar; Nearest the Pin 16th; Dean Gallagher; Longest Drive 18th: Mark McGinley; Visitors Prize; 1st Aisling Mac Cumhaill (Gaoth Dobhair); 2nd Colm Donaghy (Dunfanaghy GC). Well done to Gerard Doran and family on a very successful event.
The Ladies Results from Thursday 25th August; 1st Breda McGeady 47pts; 2nd Roisin McGee 44pts; 3rd Kathleen Rodgers 35pts; 4th Noirin O Grady 34pts. Congratulations to all. The Shoot-Out results from Wednesday 24th August; 1st Shaun McGarvey; 2nd Feargal Kilfeather; 3rd Micheal Murray.
Shaun was delighted to beat his good friend Brian Geaney on the final hole in his group.  Cian McGarvey's Donegal League Team travelled to Cruit Island last Sunday for the semi final match.
Cruit Island came out strong winning the first two matches on the 18th green but great wins for Chris McCallion & Gerry Doohan and Francis Boyle & Brian McGee secured two matches away. We play the return leg this Sunday at 2.30pm at home. Best of luck to Cian and his team.
The 2022 Club Development Golf Classic is on this Saturday 3rd and Sunday 4th September. 4 person Team Event €100 per team. This includes a €5pp Meal Voucher for the Strand Road Bar & Kitchen after the golf.  Excellent prizes available and this classic is in aid of club development.  Any sponsorship or donations from local businesses and club supporters is more than welcomed.