Anna Hennessy smashed her own Personal Best by an amazing eight seconds to come fourth in her heat at the Down Syndrome World Swimming Championships in Portugal.
Anna finished fourth in a time of 1:41.99, significantly quicker than her previous best of 1:50.06 in Heat 2 of the Women's Freestyle 100m.
The heat was won by American swimmer Elizabeth Jane Evans in 1:34.95, with Alexandra Edwards of Great Britain second in 1:37.78.
Another American, Lauren Bergquist was third in 1:39.44, with Anna just behind in fourth.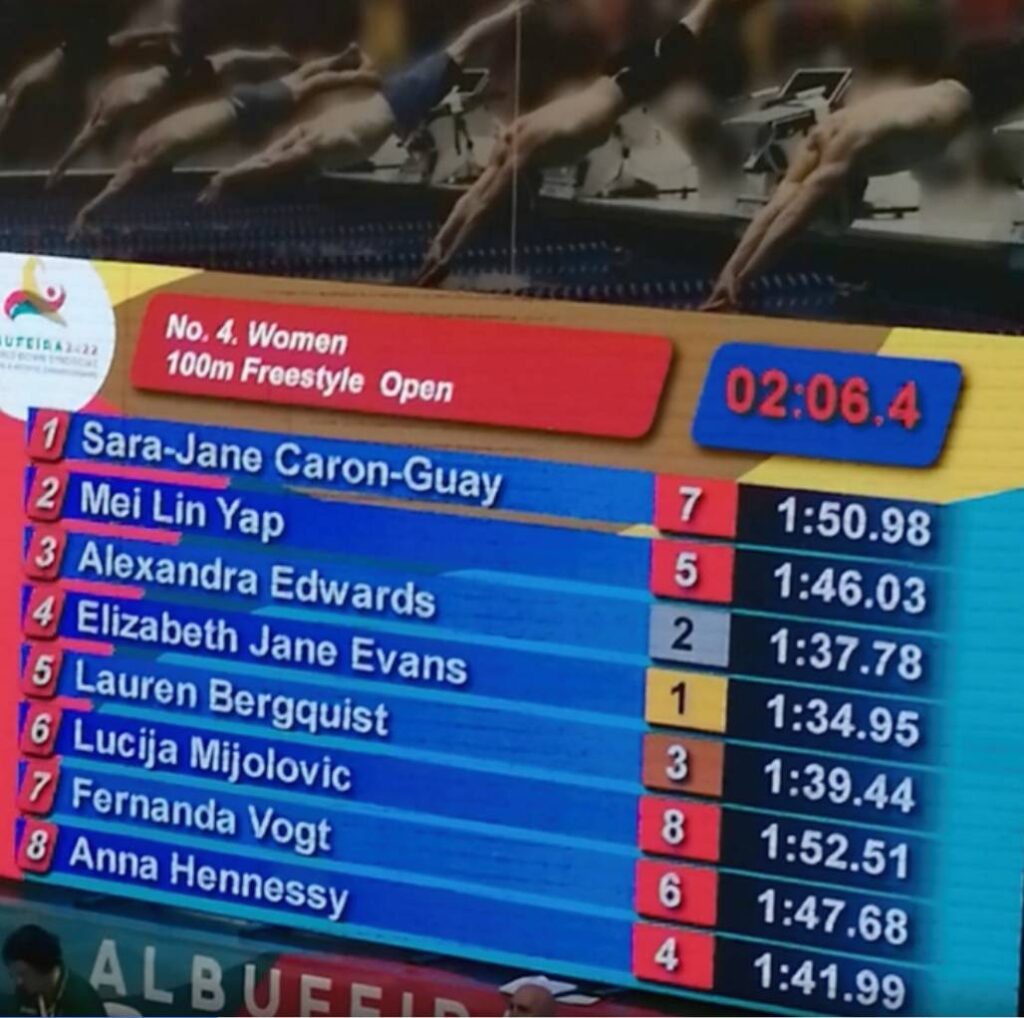 Anna will be in action again on Saturday morning in the 50m Backstroke heats.