Naomh Padraig Lifford has officially launched its 'Sponsor a Panel' Club Development Draw which they hope will raise enough funds to install a metal fence and lay a 2-metre wide concrete footpath around the boundary of their new pitch.
The development will also include streetlights to provide a safe path for parents and members to enjoy when they drop their kids off to training as well as encouraging health and exercise in the community.
You can sponsor a panel by buying a plaque for €50 and have your name permanently 'fixed to the fence'. All plaque sponsors will be entered into a draw which will take place on New Year's Eve where one person will win €1000.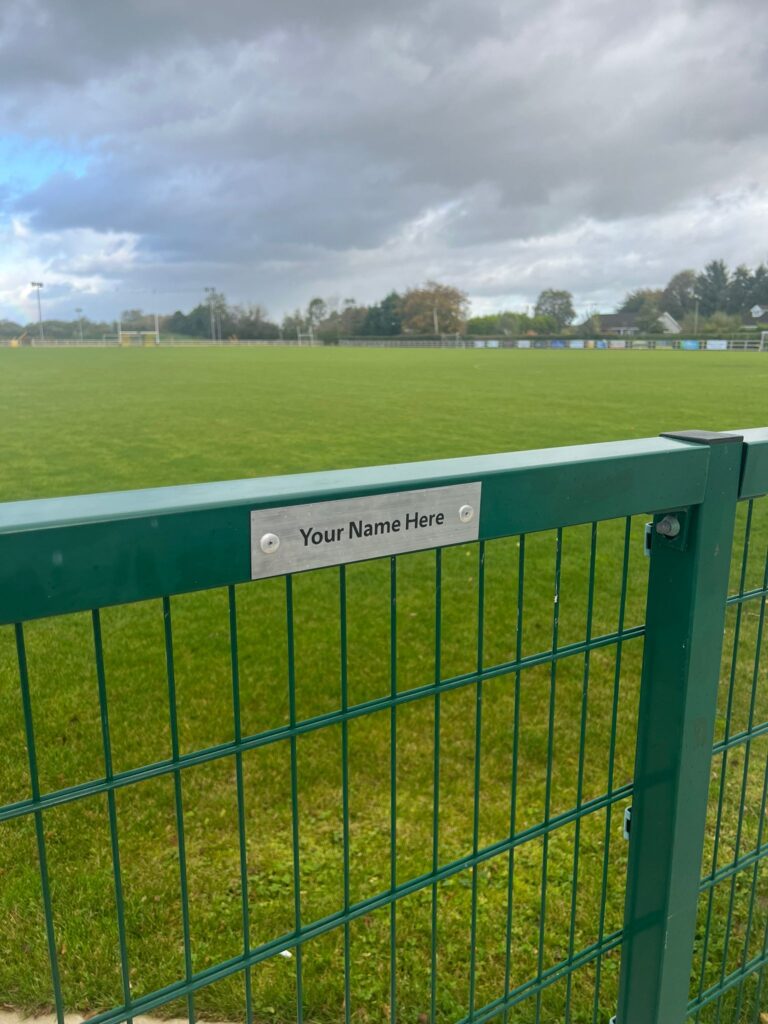 Speaking at the recent launch, John McDermott, Club Chairman said: "The club is embarking on an exciting new phase of development, which in the last few years has seen an extension built onto the existing clubhouse and the pitch redeveloped into one of the best playing surfaces in the county.
"Something that has taken a lot or hard work and commitment by members of the club, and a tremendous amount of support from the community and businesses within the area which we are very grateful for."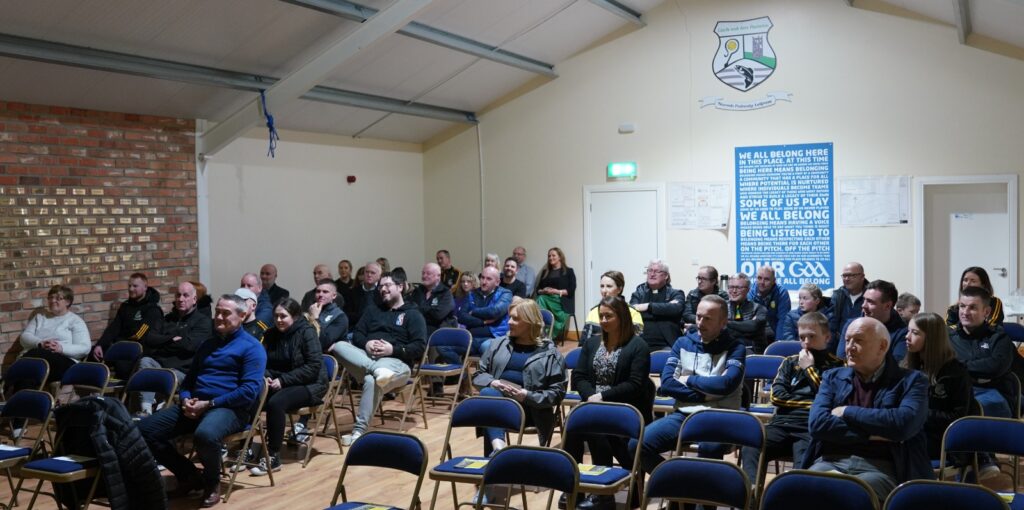 Also, in attendance at the launch were invited guests Ulster GAA Chairman Ciaran McLaughlin and current Donegal Ladies manager Maxi Curran.
Ciaran McLaughlin acknowledged the efforts of the club so far to get the facilities to where there are now, a far cry from the field he played on many years ago against Lifford.  He said: "The most important thing now is to concentrate not on all the hard work of the past, but to focus on what needs to be done going forward to secure the future success of the club, and Naomh Padraig looks to be heading in the right direction."
Maxi Curran, Manager of the Donegal Ladies Football Team also addressed the crowd in attendance.
He spoke of the great relationship between Naomh Padraig and the Donegal Ladies Football Team who train regularly at Pairc MacDiarmada and the ability of the club to now host high profile matches including the Ladies County finals due to the top class facilities and set up at the Club.
He wished the club every success in their future developments.
Spaces are limited on the panels so if you would like to sponsor a plaque and have your name permanently 'fixed to the fence', please contact Naomh Padraig Lifford on Facebook.