Optum is hosting an Open Evening on Tuesday 22nd November to showcase the opportunities at the Letterkenny, Donegal office.
Are you looking to make a bigger impact at work? At Optum, we leverage leading edge technology and innovation to create a healthcare system that serves everyone more fairly, efficiently and consistently. We work to build a healthier world, one idea at a time.
Come to our in-person careers event on Tuesday, 22nd November from 16:30 – 19:30 to learn more about opportunities at our Letterkenny, Donegal office.
At the event you will be able to network directly with Hiring Managers, learn more about the exciting opportunities we have available, and discover more about our culture and values.
To attend the event, please register in advance at the following link: https://optum.co/signup
Following registration, we will email you with more details about the Open Evening closer to the event date.
At this event, you will:
Break through conventional barriers and actually engage with an employer!
Gain unparalleled access to a live person on our team.
Get tailored answers to your specific questions.
Discover if this is the job and company for you.
Take charge of your career and put yourself in the driver's seat!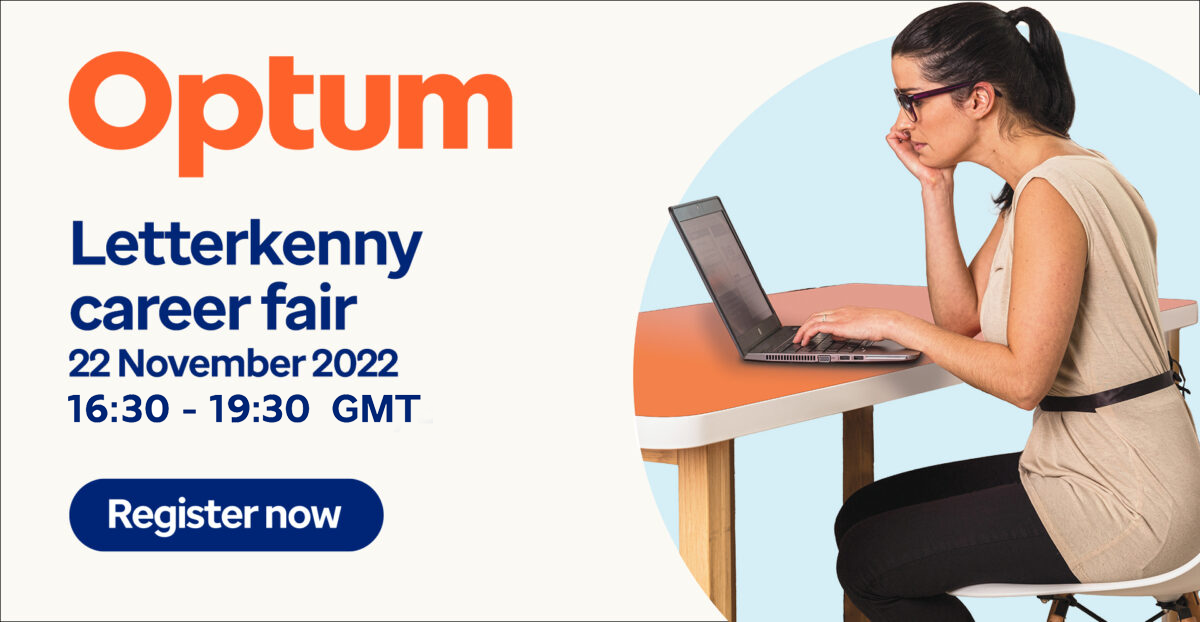 Tags: