yyGaoth Dobhair saw past Sean MacCumhaills with a strong finish for a deserved win in the Under 21A Championship in MacCumhaill Park.
Sean MacCumhaill 1-5 Gaoth Dobhair 1-10
MacCumhaills started on the front foot with an early goal through Oisin McGlinchey but Stephen McFadden's goal and Eoin De Burca hit three in the first half to lead 1-5 to 1-2.
Another Stephen McFadden, a substitute, hit four points in the second half for the away side, three coming after the 58th minute, as the scoreline made it look more comfortable than it may have been, but they could have been out of sight earlier but for wasted chances.
Cian Mulligan got the games first score from the right after five minutes but Eoin De Burca levelled from close range. 
The home side took the lead just on the nine minute mark as the ball came into an unmarked Oisin McGlinchey and with the ball rolling along the ground, he channelled his inner soccer player and curled it into the bottom corner.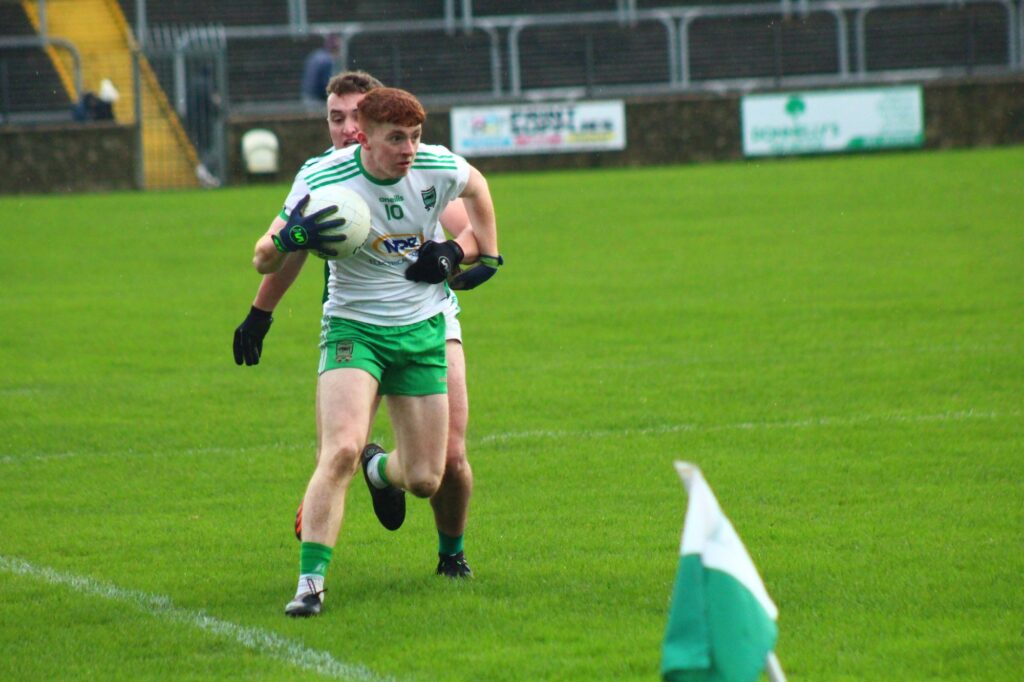 But Cathal de Burca fisted over for Gaoth Dobhair minutes later and a Domhnall McBride free brought it to a point.
And on 17 minutes Gaoth Dobhair took the lead through Stephen McFadden after a ball fell loose and he smashed into the back of the net, 1-3 to 1-1.
Two Eoin De Burca points, one from play, gave Gaoth Dobhair a four point lead but they went into the break three points up as Fionn McNulty pointed with a goal chance on, the home sides first score for 20 minutes.
Kevin McCormick had one goal bound shot cleared off the line as MacCumhaills threatened very little, but could have found the net on a couple of occasions, 1-5 to 1-2.
Stephen McFadden, a substitute pointed for Gaoth Dobhair for the first score of the half as the away side continued to look the better team.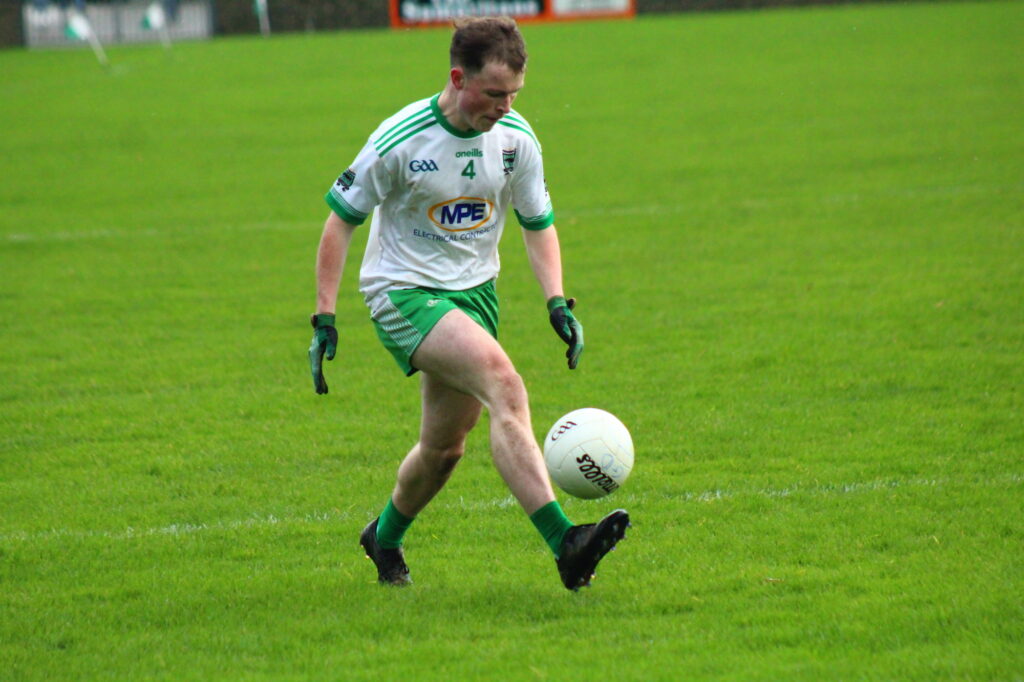 A brilliant save from Oisin McMenamin to deny Cian McBride kept MacCumhaills in the game while Jack Duffy pointed and Aaron Gilooley after a great run made it a two point game.
Andrew Murray, who came on for MacCumhaills, brought the game to a point after patient play but after a poor kick out, Fionnan Coyle restored the two point lead.
McFadden got his second point from a free and with just two minutes left, MacCumhaills knew they had to go for the goal but the ball in was dealt with.
McFadden's third and fourth point of the game in added time sealed a deserved win for Gaoth Dobhair as they advance with five points from their four games.
MacCumhaills are on one point after two games, and are still to play Termon and Milford.
Sean MacCumhaills: Oisin McMenamin; Alan Sproule, Pete Byrne, Eoin McGonagle; Sean Martin, Aaron Gilooley (0-1), Josh McMenamin; Jack Duffy (0-1), Fionn McNulty (0-1); Cian Mulligan (0-1), Conor McGinty, Oisin McGlinchey (1-0); Dylan Doherty, Alex McGeehin, Kevin McCormick.
Subs: Andrew Murray (0-1) for Dylan Doherty (35 mins), Darragh Boyle for McGlinchey (38 mins), Sean Breen for Eoin McGonagle (44 mins), Conor McCormack for Josh McMenamin (53 mins)
Gaoth Dobhair: Daithi Roberts; Sean Noel McFadden, Shaun Gallagher; Jamie Doherty, Aidan Breathnach, Daire Ferry, Ciasn McEntee; Donal McBride (0-1f), Stephen McFadden (1-0); Cian McBride, Liam McFadden, Cathal De Burca (0-1); Fionnan Coyle (0-1), Eoin De Burca (0-3,1m), Fiachra Coyle.
Subs: Stephen McFadden (0-4,1f) for Fiachra Coyle (half-time)
Referee: Siobhan Coyle (Gaeil Fhánada).