Letterkenny Rovers held their Annual Youths and Schoolboys Presentation night on Friday night.
The presentation took place in Station House Hotel with special guest Conor Tourish presenting the awards.
Tourish played for Letterkenny Rovers up until last season when he signed for Finn Harps, scoring five times in 27 starts from centre back in the Premier Division.
ROLL OF HONOUR LIST 2022
UNDER -8
Most Improved Player: Rhys Lynch
Player of the Year: Femi Gallagher
UNDER-9
Most Improved Player: Louise McGahey
Player of the Year: Josh Buchanan
UNDER-10
Most Improved Player: Fionn Dolan
Player of the Year: James Davison
UNDER-12 UNITED
Top Goalscorer: Jack McLaughlin
Most Improved Player: Gorgie Voronin
Player of the Year: Nathan Duffy
UNDER-12 CRUSADERS
Joint Top Goalscorers: Eamonn Sampson and Matthew Okedokun
Most Improved Player: Dylan Gildea
Player of the Year: Patryk Zachwieja
UNDER-12 ROVERS
Top Goalscorer: Sean Gallagher
Most Improved Player: Reuben Carey
Player of the Year: Jack O'Donnell
UNDER-14 UNITED
Top Goalscorer: Ezekiel Ogunade
Most Improved Player: Conor O'Donnell
Player of the Year: Jay Larkin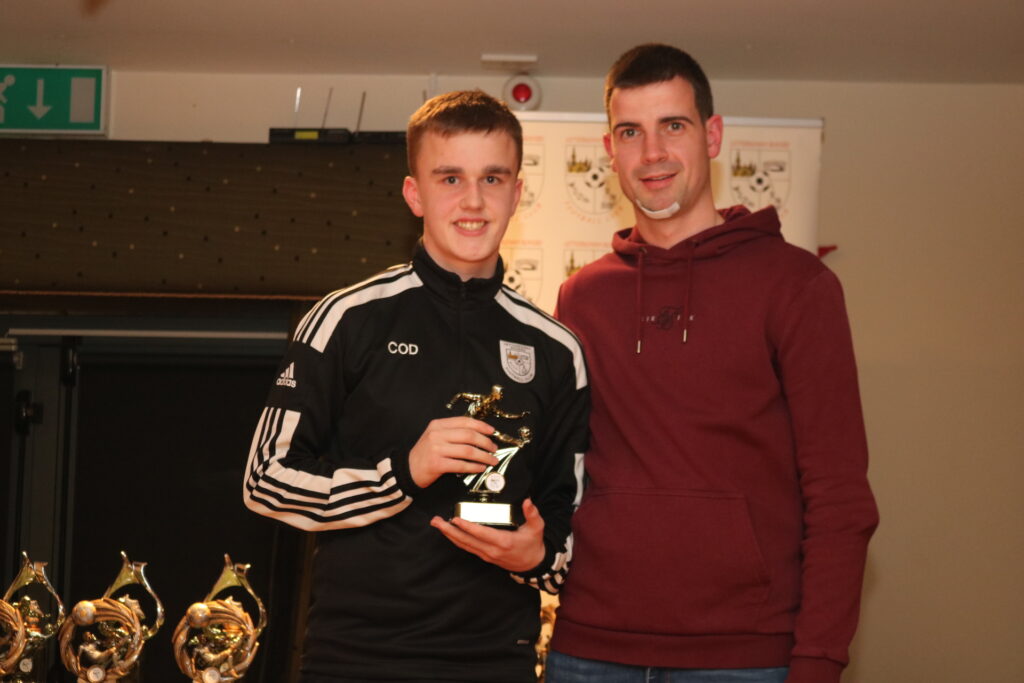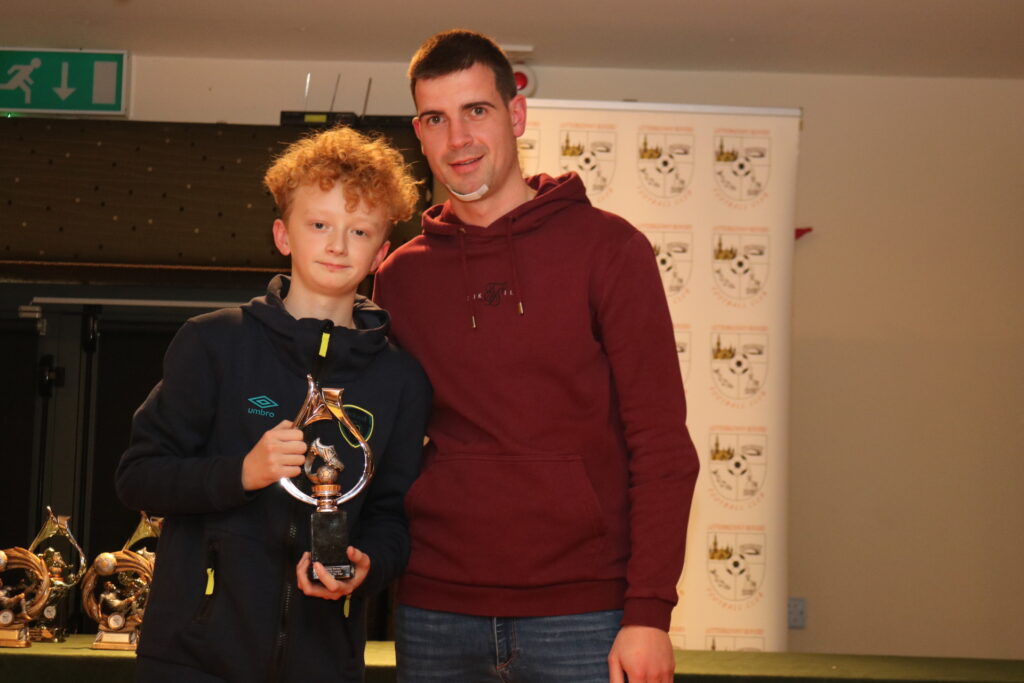 UNDER-14 CRUSADERS
Top Goalscorer: Adam Dwyer
Most Improved Player: Noah Casburn
Player of the Year: Calum McLaughlin
UNDER-14 ROVERS
Top Goalscorer: Guilherme Tavares
Most Improved Player: Antoni Prich
Player of the Year: Filip Duraij
UNDER-16 CRUSADERS
Top Goalscorer: Jack Riseley
Most Improved Player: Cameron Murphy
Player of the Year: Fionn McLaughlin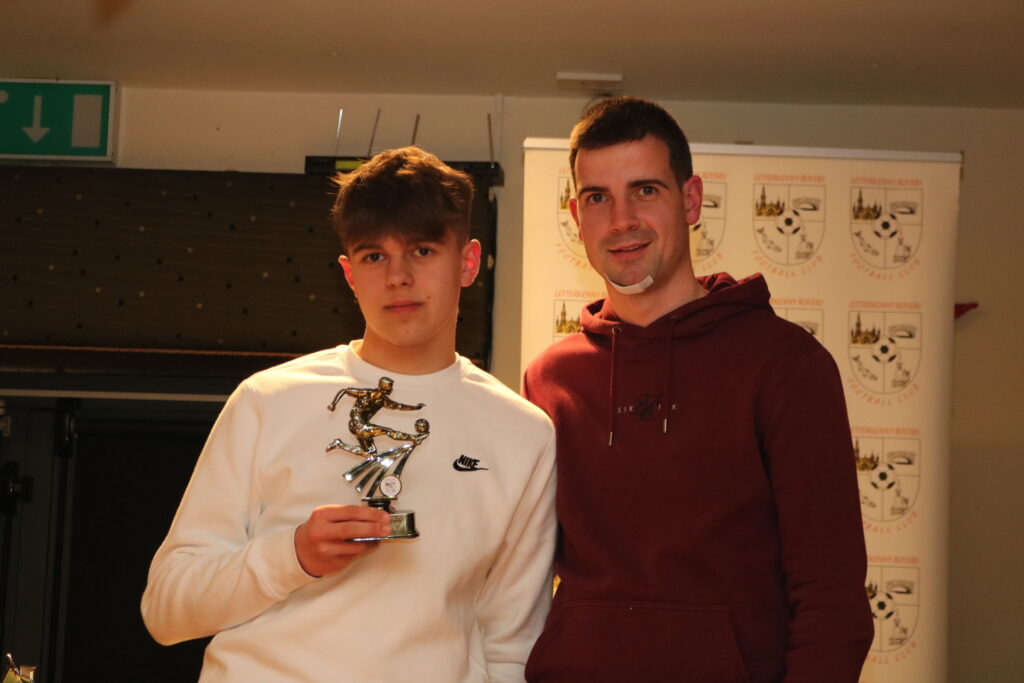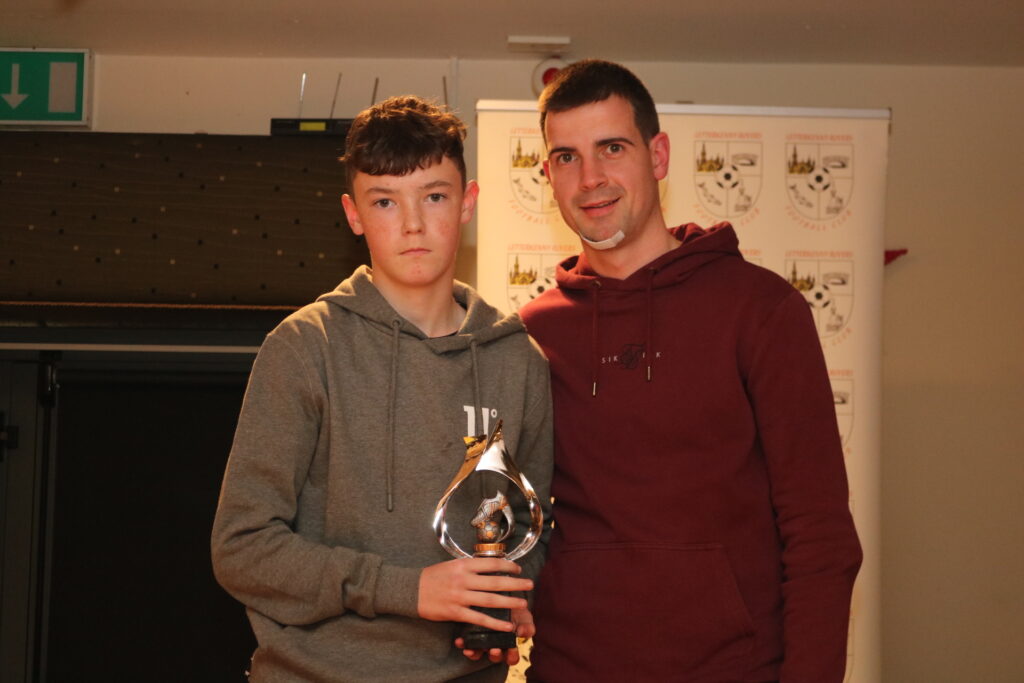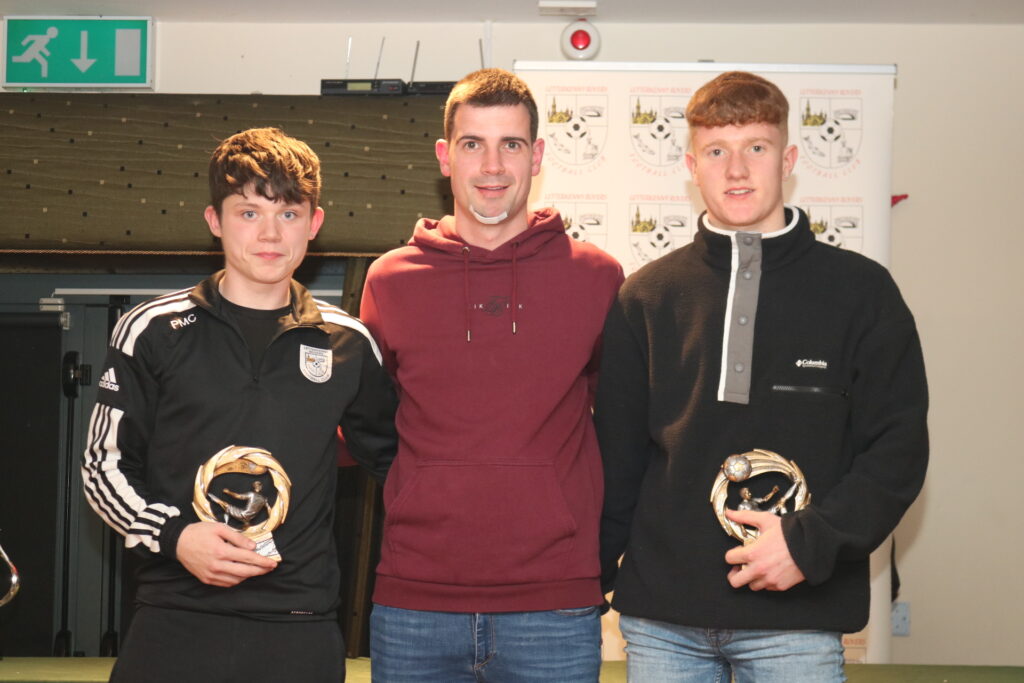 UNDER-16 ROVERS
Joint Top Goalscorers: DJ McCauley and Ethan Ferry
Most Improved Player: Dualtach McGroarty
Player of the Year: Darragh Patton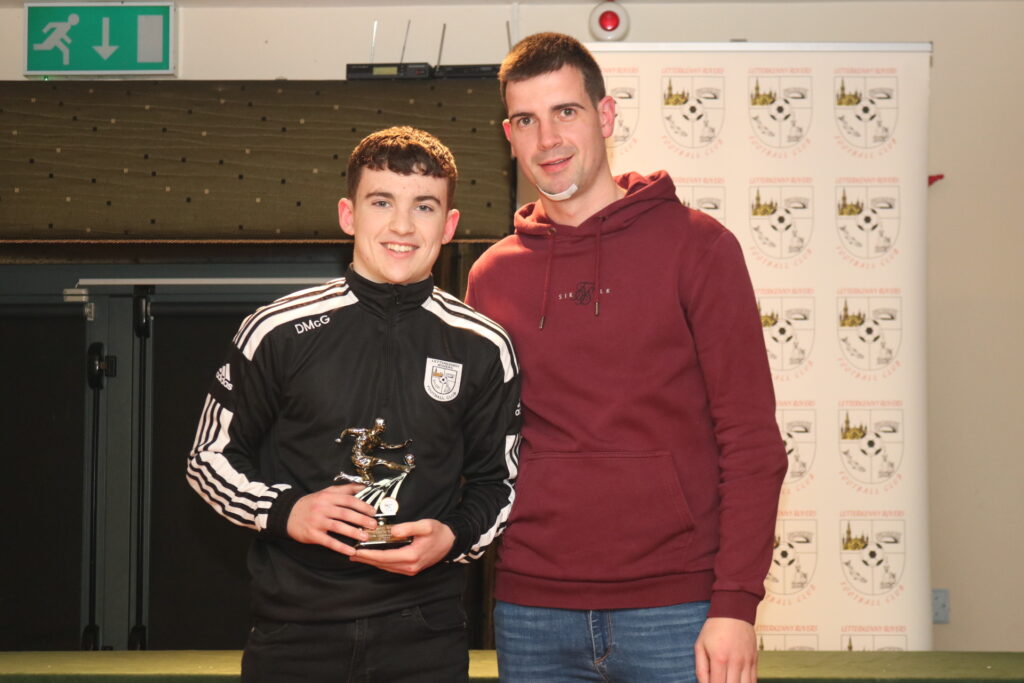 YOUTH TEAM
Top Goalscorer: Faolan Gibson
Player of the Year: Luke Parke