A ground-breaking study by Traveller men has identified poverty, unemployment and negative educational experiences as some of the key factors that have a long term impact on Traveller Men's Mental Health.
Previous research has shown that Traveller men are almost seven times more likely to die by suicide than the general population. The life expectancy for Traveller men is 15 years less than in the general population and unemployment rates are at about 80 per cent.
This latest research, Our Lives Our Voices Our Future, launched by Donegal Travellers Project today, Monday, examines just how much the social determinants of health including accommodation, education, employment and poverty, impact on the mental health of Traveller men.
The report highlights how structural inequality and exclusion have been key factors in worsening an already dire situation in which many Traveller men who suffer with poor mental health find themselves, while services that provide adequately for the majority community don't take Traveller culture into account.
"This is a landmark study in both its conduct and findings," explains author David Friel – the first Traveller in the north west to hold a Masters degree.
"From this research, I would like to see a commitment at local, regional and national levels to create conditions for Traveller men to be free from the social, structural, cultural and economic determinants that negatively impact their mental health," he said.
The all-Traveller men's advisory group who conducted the research carried out in-depth interviews with 12 Traveller men in Co Donegal, aged 18-65 from a broad spectrum of backgrounds including homelessness, experience of prison and from the LGBTQ community.
The respondents reported feelings of hopelessness, low self-esteem and depression arising from the devastating impact of discrimination and exclusion across education, employment, accommodation and health, often addressing these issues through self-medicating with alcohol and other substances.
Overcoming the stigma and shame within the Traveller community regarding mental health among Traveller men who are typically expected to be strong and emotionless, was identified as an additional challenge and one which is compounded for Traveller men who are gay.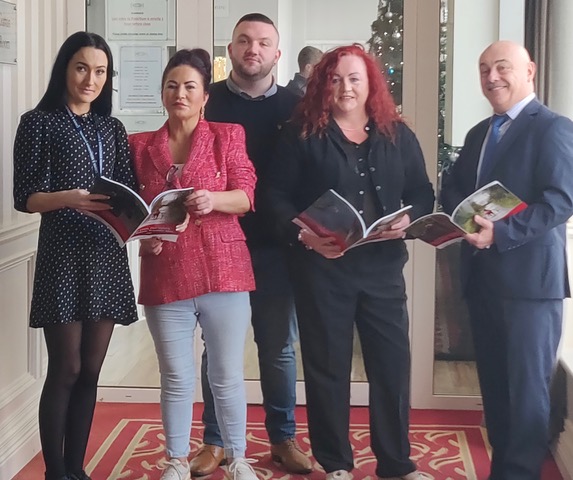 To address these shortcomings, the research makes recommendations that would improve the lives of many Traveller men in Donegal and points the way forward for mental services being more culturally appropriate.
These include the establishment of an interagency working group to address homelessness; a call for educational settings to take up anti -racism, anti-discrimination and cultural competence training and that there be a specific focus on the improvement of the physical health of Traveller men.