He's the happy bus driver who always has a salute for passers-by.
But there's a difference with Patrick McGettigan this week – he's €6,000 richer.
Patrick, from Ard O'Donnell in Letterkenny, scooped the jackpot in the Letterkenny Rovers lotto draw.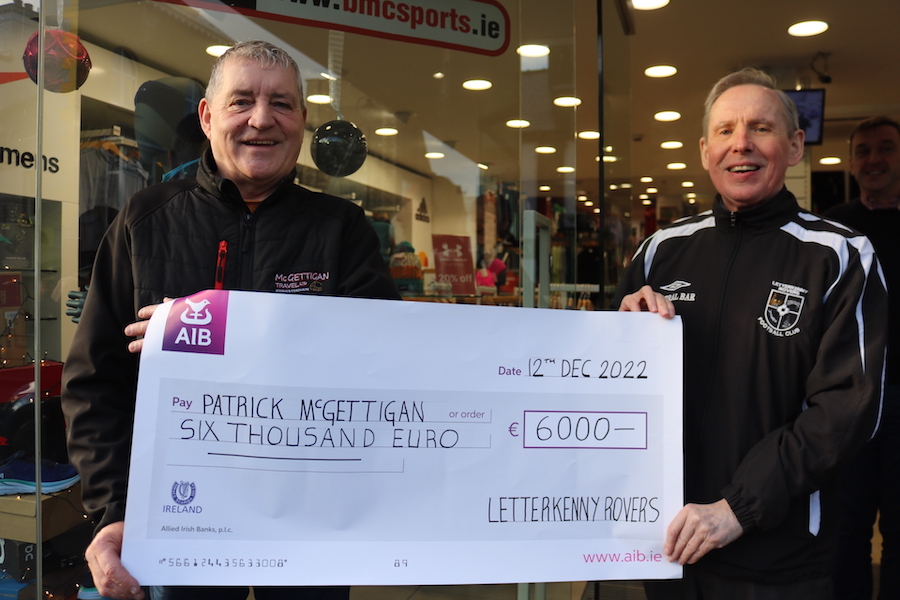 Popular Patrick is a driver with McGettigan Coaches and a nicer fella you couldn't get.
Health to enjoy your winnings, Patrick!
Pics by Stephen Doherty