New defibrillators have been installed in two popular recreation areas thanks to a successful community fundraiser.
The life-saving devices were fitted at The Shack cafe at Marble Hill Beach and at the Ards Coffee Tree at Ards Forest Park this week. Both areas are hugely popular among locals and visitors alike and see high footfall each year.
The defibrillators were funded by the proceeds of the Tonnta Swim School's sea swim in August. The event, organised by swim coach Triona Nic Meanaman, was attended by hundreds of swimmers who conquered distances between 50m and 1 kilometre. An exciting raffle was generously supported by a long list of local businesses.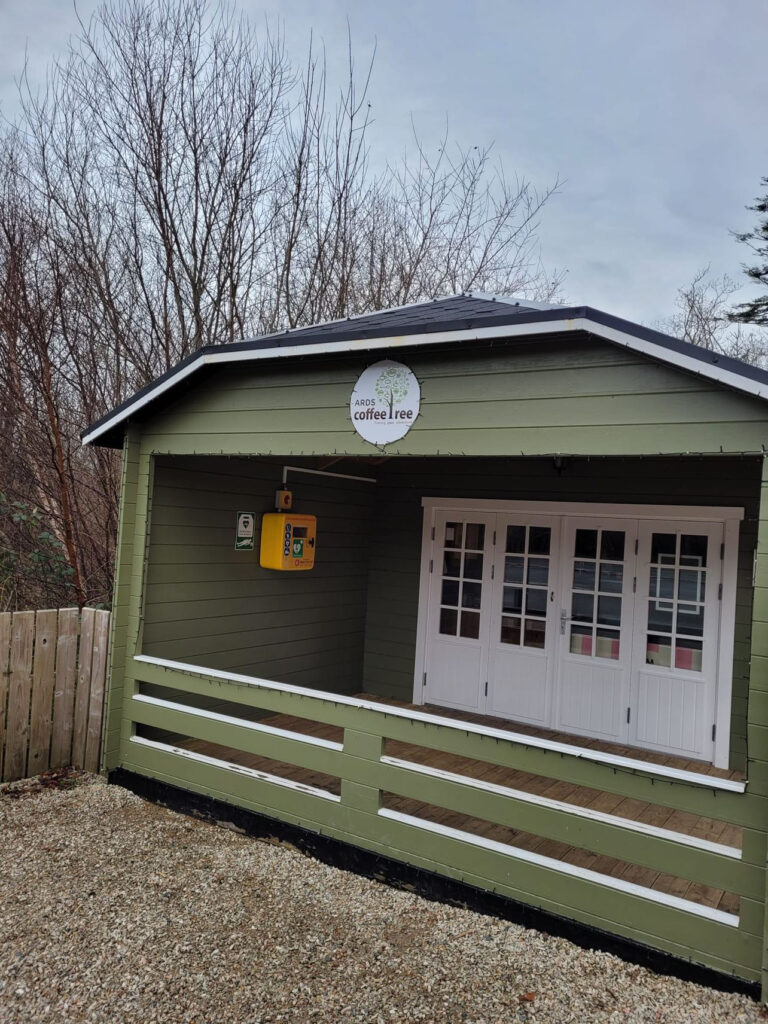 Triona told Donegal Daily: "It is fantastic to have defibs installed at both The Shack, Marble Hill and Ards Coffee Tree, Ards Forest Park. This is a much-needed device in case of emergency and we're delighted to help provide this for the local community. Huge thanks to both businesses for agreeing to put the defibs on their premises. 
"We also have funding to maintain these defibs for 5 years as well as buying a training manikin and defib which we plan to use to show people how to use a defib in case of emergency.
"We will be doing some further training for anyone interested during the summer."
If an emergency occurs and there is a defibrillator nearby, ring 999 for the code to unlock the defib and operators will talk you through using the device. 
Triona would like to thank all the swimmers and families who attended the swim event and made the fundraiser a success, as well as all who donated online.
Thanks also to the amazing team of swim coaches and friends who helped run the event
Businesses who sponsored prizes or donated:
Ards Coffee Tree
The Shack
Shandon Hotel
Casa
Revive
Rusty oven
Jaws Watersports
Mc Auliffes
Muck n Muffins
Shannon's shop
Scrumptious ice cream
Ards business services
Crunch
Kinnegar beer
Given Pilates
Wild Atlantic camp
Sandhill house
Kahm swimwear
Lakeside foot and ankle clinic
Sports foods Ireland
Huku balance
Arnold's hotel
Brew box
Workhouse Dunfanaghy