Sponsored Post
When Ryan Bradley left school, he went straight into study for a National Vocational Qualification (NVQ), which allowed him to study, travel, and work in the IT sector. Ryan secured a role with IBM based in Dublin and as he continued to enhance his technical skills and professional qualifications in IT, his career continued to progress.
Ryan then returned to Donegal to become the Director of IT Infrastructure with Pramerica Systems Ireland, and subsequently, Tata Consultancy Services.
Over the years, Ryan accumulated significant professional accredited qualifications, however, Ryan had not completed a formal degree or Masters programme which he always felt was a gap both personally and professionally.
Ryan commented, "Despite having built a successful IT career, I knew I needed to pursue further qualifications and study. I reached out to the then LYIT to see if I could use any of my previous professional certified courses or years of work experience as a pathway onto a degree or Masters programme. It was then that I found out about the recognition of prior learning (RPL) process. When I was introduced to the RPL process, I identified a course that I wanted to complete, the Masters in Cloud Technologies. Through the support of staff at ATU, I developed a portfolio which outlined my experience, skills and courses completed which provided me with a pathway on to the Masters programme."
Recognition of Prior Learning (RPL) is a system whereby learning acquired through certified programmes and/or through experience can be acknowledged as a basis for entry onto formal programmes of study, and/or for gaining exemptions from parts of a programme of study. 
The RPL process opened a world of opportunities for Ryan, he added, "RPL was the perfect fit for me as I had a large body of experience and professional certifications behind me. That experience allowed me to build a compelling portfolio to grant me access to the course I wanted. RPL has had a massive impact on me in just a short time, not only has it allowed me to pick up a recognized third level qualification, but I have recently changed jobs and I'm not sure if this would have been possible without having the Masters qualification."
He further added, "I would encourage anyone who has been working in industry, who perhaps didn't secure formal qualification to explore the RPL process at ATU Donegal. I did and it is a decision that I will never regret. My Masters qualification has allowed me to grow my professional network and grow my confidence within the sector."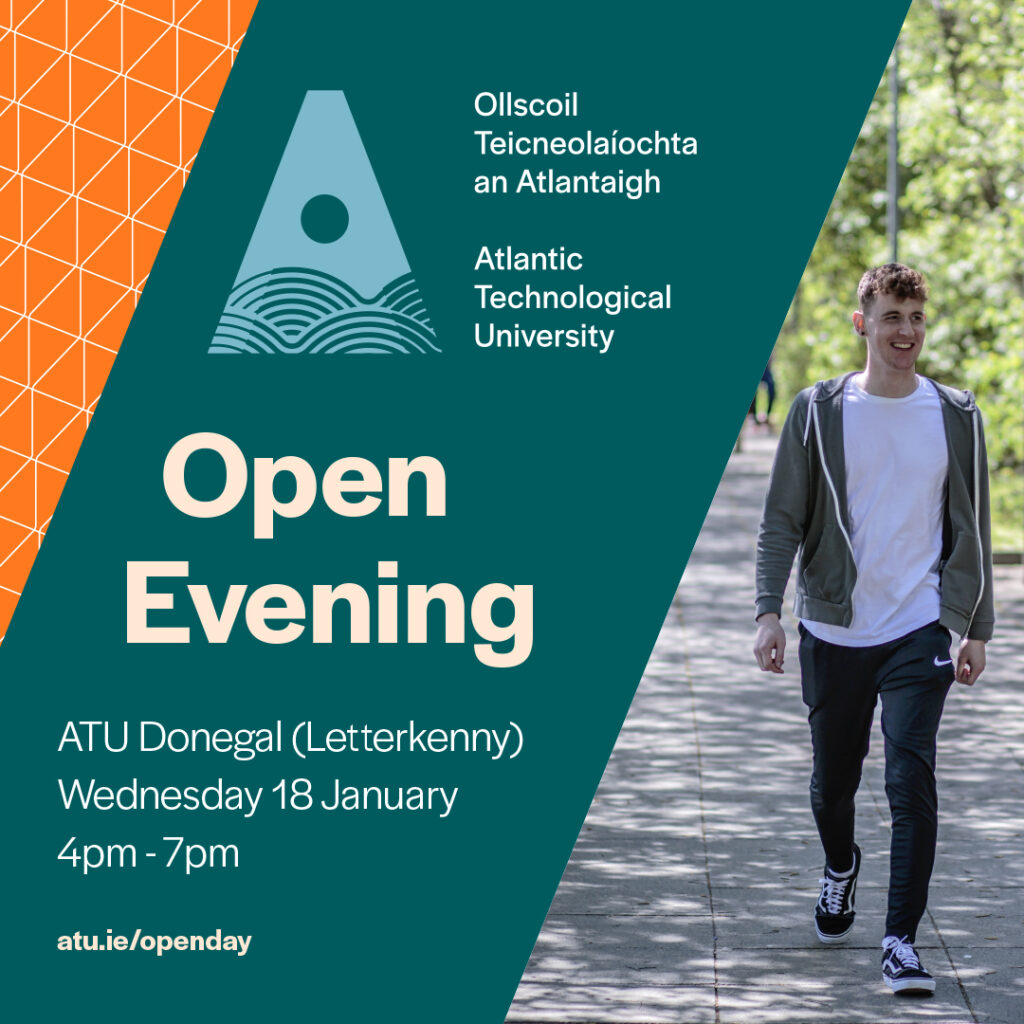 ATU Donegal will host an Open Evening in the Letterkenny campus on Wednesday 18th January from 4-7pm. If you are interested in finding out more about RPL, be sure to attend this event. To register to attend this event, visit www.atu.ie/donegal-open-evening 
The future is here.
Are you currently unemployed or employed but looking to change your career?
Why not come along to ATU Donegal's January Open Evening and find out more about the funded and part-funded Springboard courses that are available in 2023!
Tags: