Four Donegal swimmers competed at the 5th International Ice Swimming World Championships in Samoëns.
From training at sea level in the Northwest to competing at over 700m altitude in the French Alps, four Donegal swimmers are part of Team IISA Ireland.
Sarah O'Malley Daly and Martin McGee from Ballyshannon along with Ann Morrow and Martin Mc Devitt from Rossnowlagh are part of a 31-strong team representing Ireland at the championships.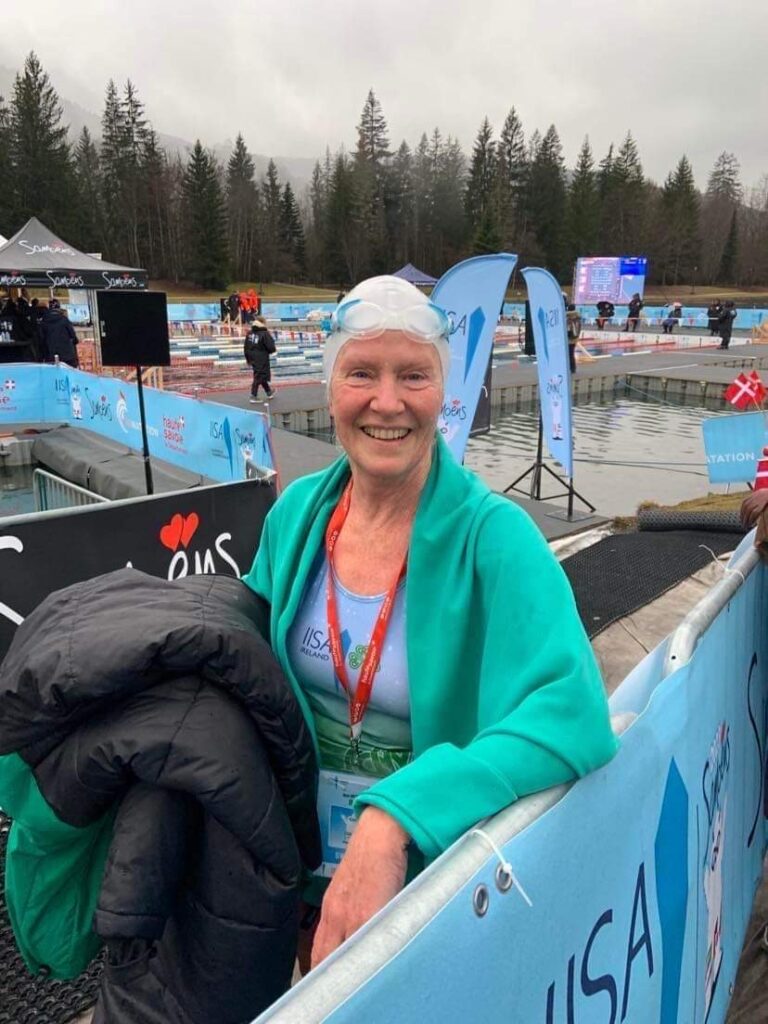 Samoëns is a ski resort in the south east of France close to the Swiss border and hosted almost 500 competitors from 42 countries last week.
Ice Swimming is swimming in water temperatures of below 5ºC unassisted wearing only a silicon cap, a pair of goggles and a standard swimming costume.
The 'blue-ribbon' event remains the 1000m freestyle. Other distances are 500m free style, 250m free style, 100m free style/back stroke/breast stroke/butterfly and an individual medley of 50m free style, back stroke, breast stroke and butterfly. IISA also holds country relays in freestyle and medley.
O Malley Daly took home silver in her age category for the 1000m while Morrow, Mc Gee and Mc Devitt all had impressive swims and some superb Personal Best achievements in 4° of water in Lake aux Dames.