The launch for the National Women's Football Conference 2023 on the 11th and 12th of February took place tonight in the Mount Errigal Hotel.
The conference will see a two day event take place in the Radisson BLU Hotel Letterkenny, and include a Q&A with Republic of Ireland manager Vera Pauw and Head of Women's Football Eileen Gleeson , and guest speakers such as FAI's Director of Football Marc Canham, Football Psychologist Sarah Murray, and more.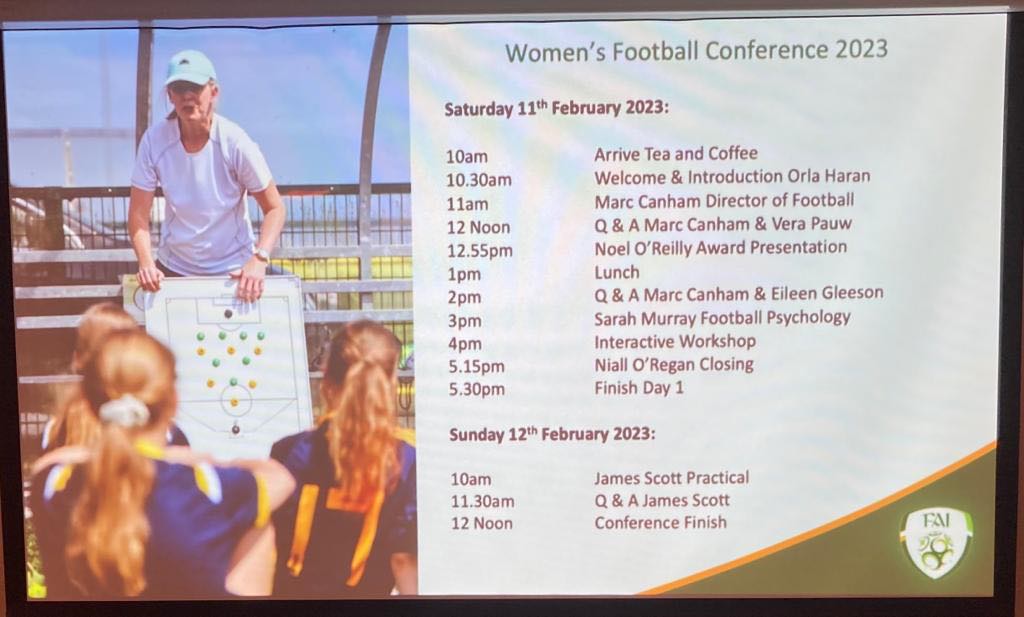 Head of Coach Education with the FAI, Niall O'Regan, spoke at the launch tonight.
O'Regan is a UEFA A licensed coach who has a history of coaching in the game at a broad spectrum of levels in both men's and women's football.
He explained: "We've been doing specific research in the areas of developing female coaches and developing the women's game, and we're growing that out tonight with the start of our first of eight workshops we're going to deliver around the country all about developing the women's game."
O'Regan believes the women's game is rapidly growing in the country, both domestically and internationally, and that will only improve this year with the World Cup in Australia and New Zealand.
"I think the game really has grown significantly in all parts of the country and like anything for us that remember our first experience of a major finals, I think the World Cup is only going to do that, an even bigger explosion of the game around the country.
"We're in a really good place and seeing the (Tallaght) Stadium selling out the way it has, the support is now growing, it's not just the participation it's the actual physical support for fans, so it's a very exciting time."