Unstoppable Arranmore adventurer Paddy Conaghan has been crowned the 'Man of the Year' Award 2022.
The 82-year-old sea swimmer had been nominated for the World Open Water Swimming Community (WOWSA) recognition due to his charity endeavours.
Paddy was one of 143 nominations from 23 countries from where over 11,400 people voted.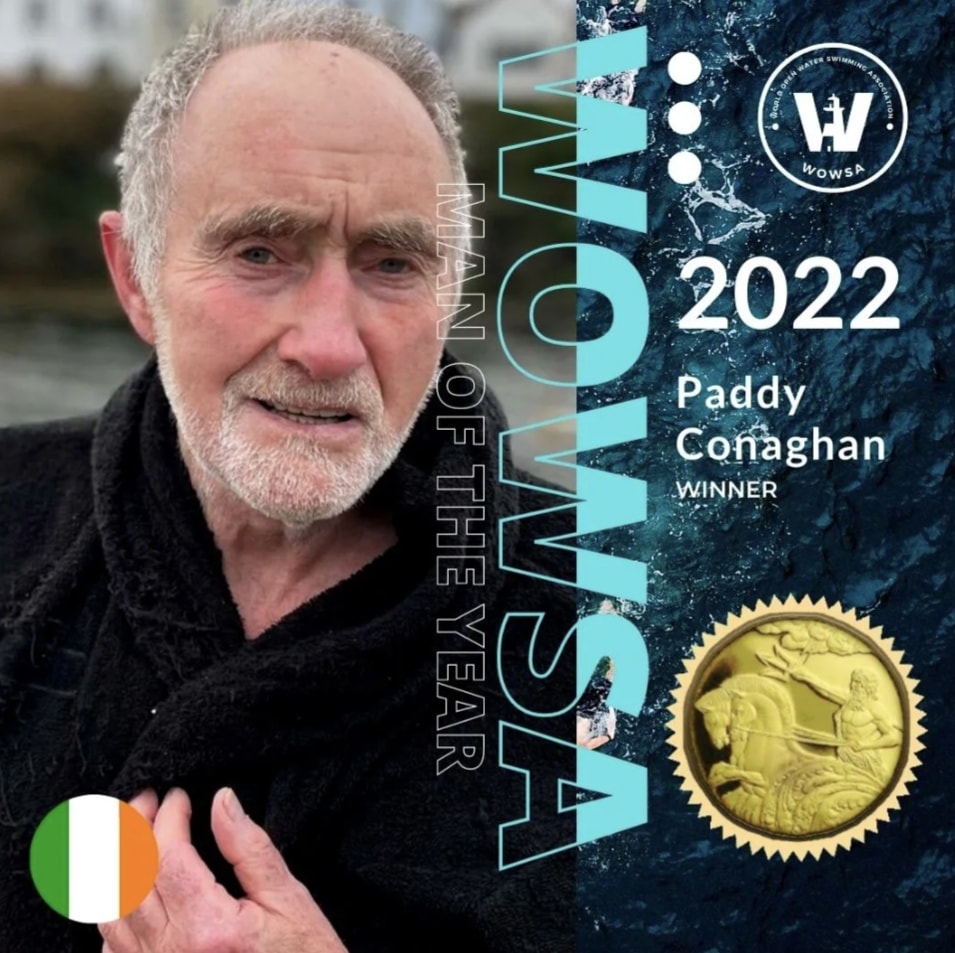 Over the past two winters, Paddy has been 'ducking and diving' around Ireland to raise money for important causes.
Last year his chilly sea dips raised over €112,000 for Burtonport counselling services, Gemma's Legacy of Hope.
This year he's making waves again for five charities: Accessible Counselling Tullamore, Lisheens House West Cork Suicide Prevention Service, RNLI, Mindspace Mayo, PIPS Suicide Prevention Ireland. 
He picked a mental health charity from each province as a way of giving back to all people nationwide for their support.
He has set out to get into the water at as many beaches as he can around the Irish coast to raise awareness for the causes.
"I want to give something back to the communities that helped me," Paddy said.
Paddy is currently on his clockwise mission around the island. His adventure began on 4th December and he is aiming to be home to Arranmore in mid-March. 
He is travelling and sleeping in a van given by Seamus and Louise Boyle Blue Ferry Arranmore Island.
Along the way he is meeting old friends and making new friends, raising awareness for mental health, getting a few euro for the charities, promoting sea swimming and having a bit of craic along the coast of Ireland. 
Basically, he is living the life at 82 years young!
Paddy's mission is simple – brave the waves in the hope of helping others make the brave step to get help.
 You can donate online at: https://giv.i.ng/wYq8
Tags: