Artisan cheese, jam and fish sellers are being sought for a food fair to be held during next month's St Patrick's Day celebrations in the Twin Towns.
The Ballybofey and Stranorlar Chamber of Commerce is hosting a family fun day in Navenny car park on March 17 from 12-4pm. 
"This was a huge success last year and we want it to be even bigger this year, so we are adding in a food fayre," a spokesperson for the organisers said.
"We are open to all types of food, however, we would love to have some traders doing cheeses, jams, hampers, fish and anything else out of the ordinary really."
The fun day last year attracted over 1,500 people and they expect it to be even bigger this year. There will be amusements, Irish dancers, games, prizes, trad music and a kids tractor run.
There will also be a large marquee, with 15 tables open to food traders. 
If you are interested in having a stall, or have any questions, please contact Holly or Pauline on info@b&schamber.ie or on 074 91 90909.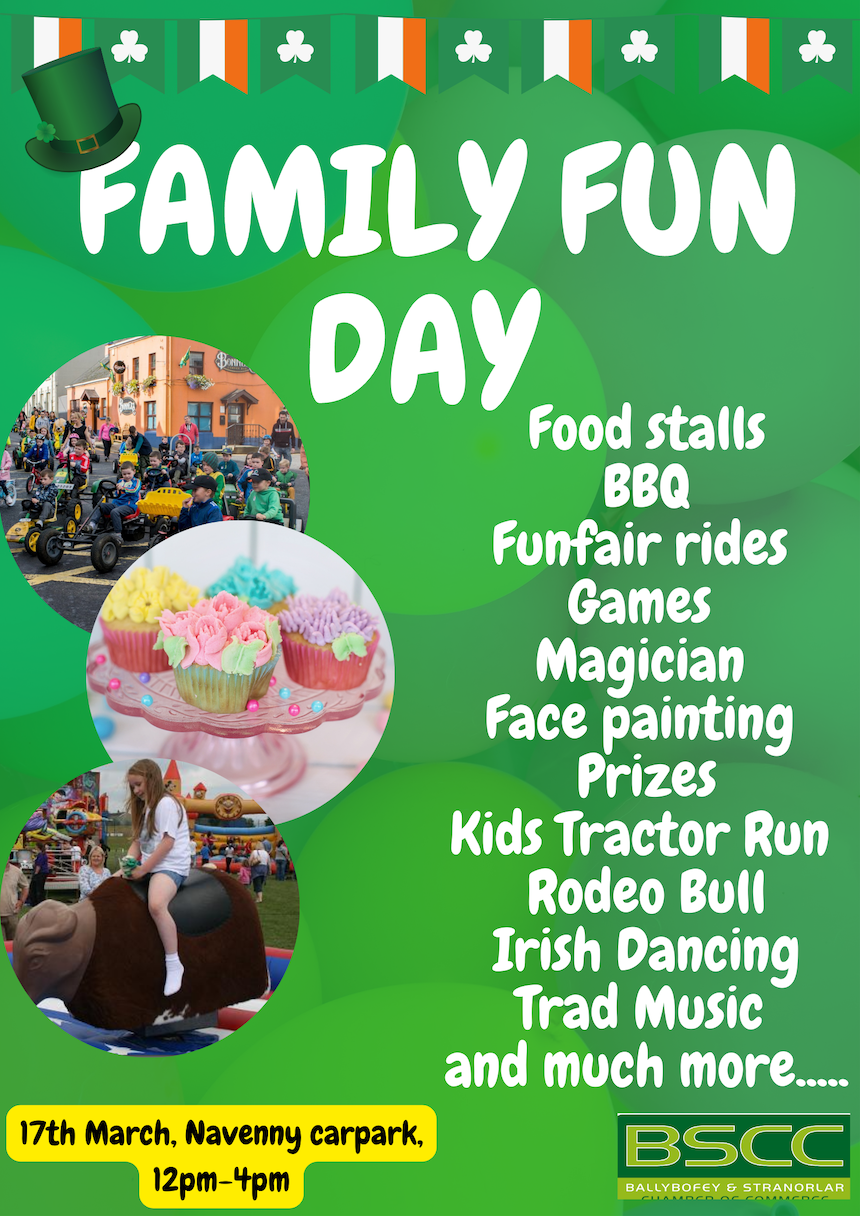 Tags: