A torchlight procession of over 100 people was held on the 14th March, from the Main Street in Stranorlar to the site of the execution in Drumboe, to commemorate the 100th Anniversary of the Execution of the Drumboe Martyrs.
The procession was headed by a colour party dressed in flying column and Cumann na mban dress of the period.
A wreath was laid on behalf of the Tírchonaill commemoration committee by Pat Doherty at the site of the execution.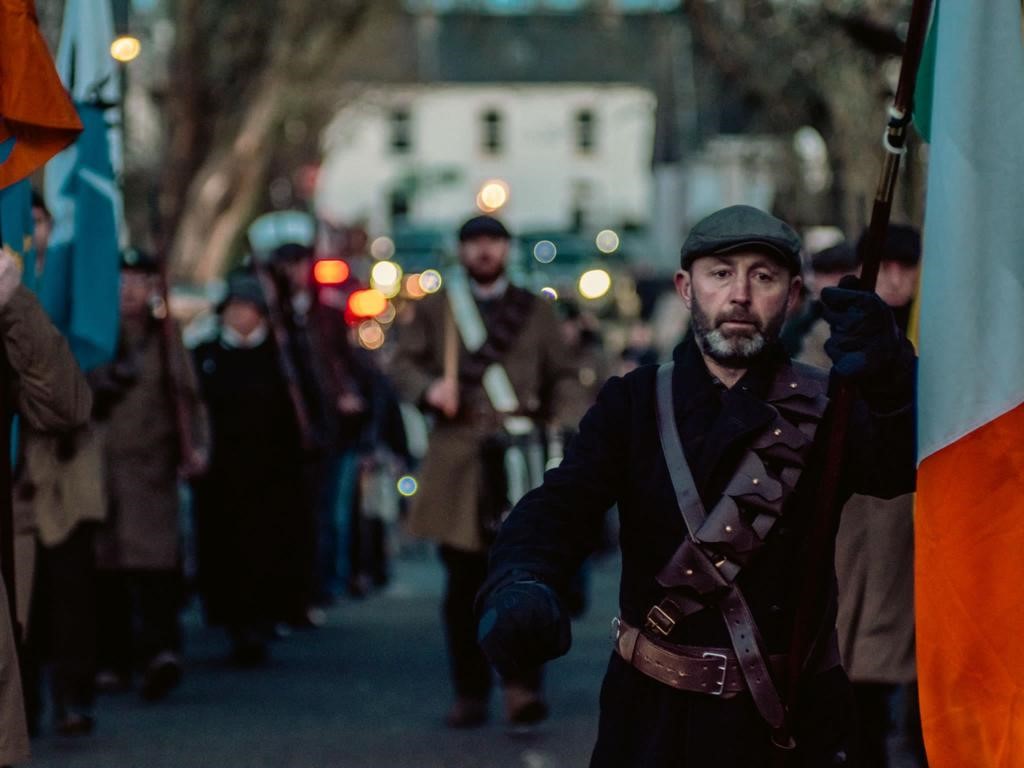 The event was chaired by Maria Doherty, the 1916 Proclamation was read by Stephen Thomas, the Tírchonaill Roll of Honour read by Christina McGranaghan and Amhran na Bhfiann was played on the Uileann pipes by Oisín Gildea.
Delivering the main oration at the site of the execution, Sinn Féin TD Pádraig MacLochlainn said: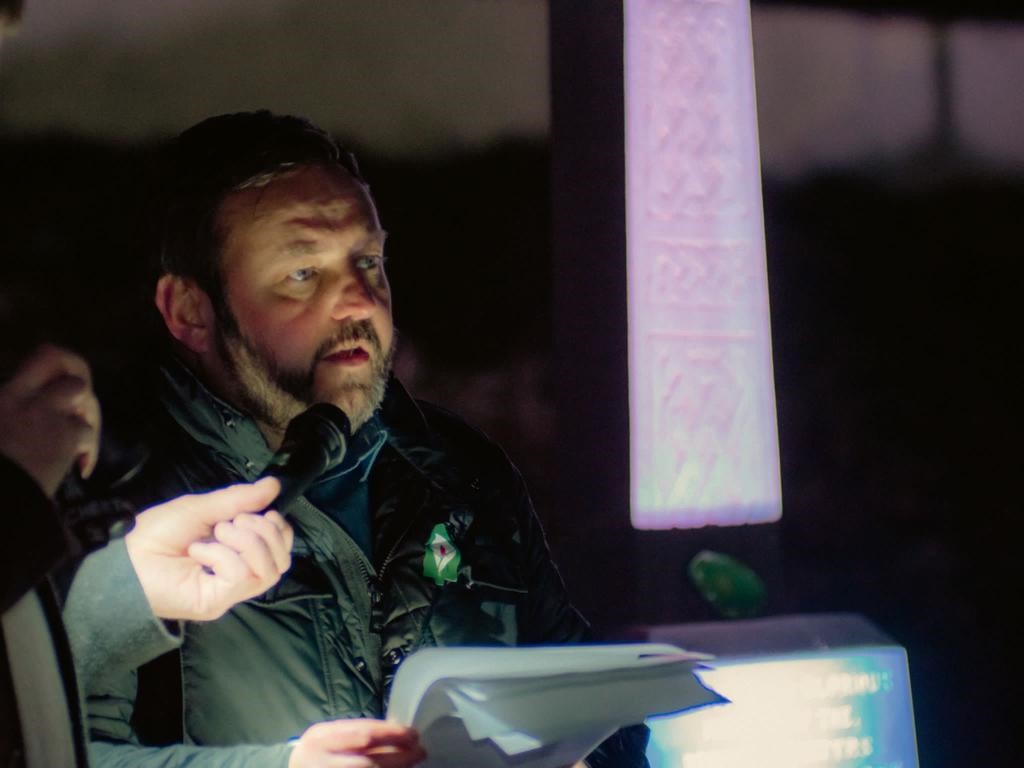 "These woods at Drumboe are sacred ground.
"A century on, they reverberate still with the echo of the shots fired by the Free State soldiers that ended the lives of four Irish patriots; four volunteers who bravely stood by the republic, Charlie Daly, Sean Larkin, Daniel Enright and Timothy O' Sullivan.
"They were not the first republicans to be executed by the Free State, nor would they be the last.
"Over a period of six months, the Free State executed eighty-one republicans. Thousands were imprisoned.
"The ferocity of the executions intensified the bitterness of the Civil War.
"At the very centre of the war was the conflict between two visions for Ireland.
"The Civil War, perhaps more than any other chapter in our history, calls on us to think about who has power, who wields it, and, in whose interests, they exercise it.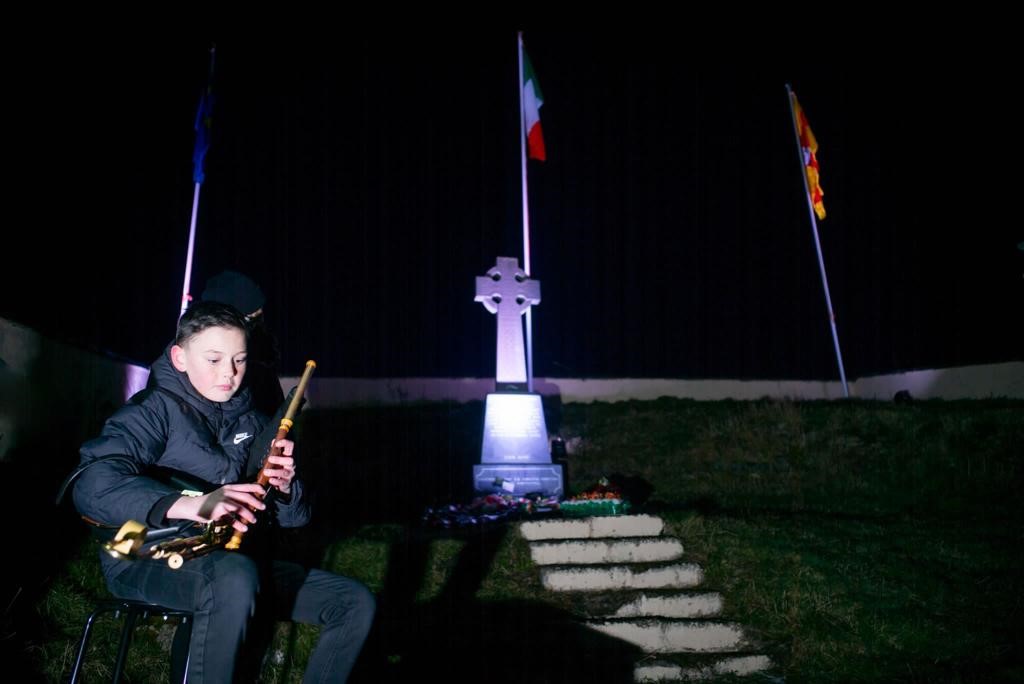 "To think about how power is exercised in our country, not only in the past but also today.
"Today, we stand together at Drumboe to remember and honour those fallen patriots.
"We stand together at Drumboe to chart a future that has yet to be written or realised.
"We stand together at Drumboe for the Republic.
"I believe that we are the generation that will end partition and achieve a new and united Ireland. A thirty-two-county Republic.
"The promise of the Republic for which we stand is an Ireland of rights where every person gets a fair chance at life.
"Where every child is cherished.
"Where you have a roof over your head, a decent job with fair pay and access to healthcare
"A nation rid of sectarianism, prejudice, and poverty where nobody is left out or left behind.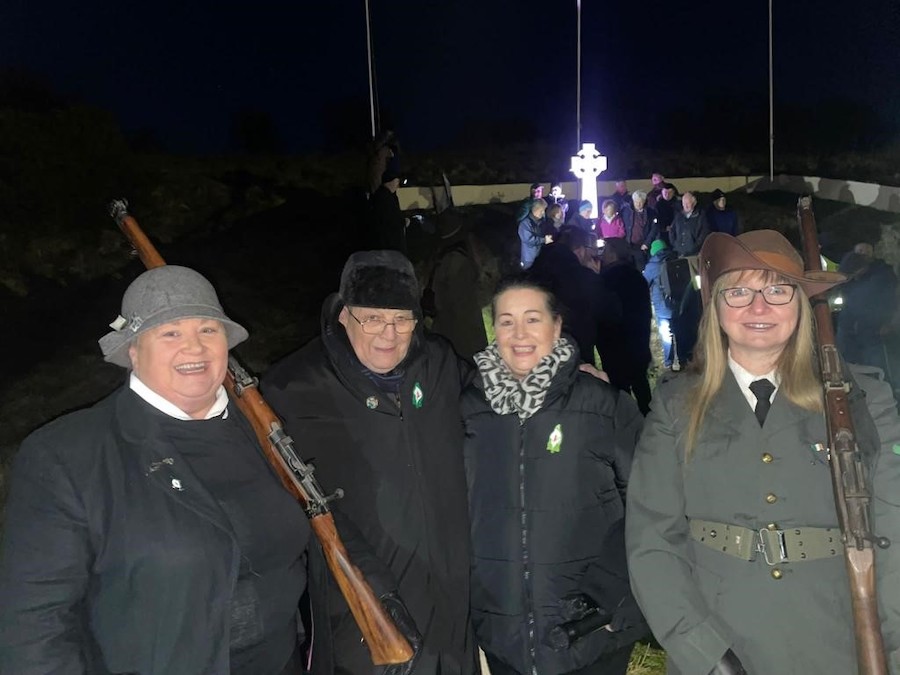 "This is the Ireland that Republicans are determined to achieve.
"Today, in this hallowed place, we once again reach for the future. For the Republic.
"A free Ireland. A nation of our own for all who call it home.
"That road is the road to the Republic.
"It's within touching distance, we are closer than ever before and friends, with one final push, we will reach the Republic in our time. Beirigí Bua."