There aren't too many cricket players from Donegal who have gone on to earn international acclaim.
But Omar Rasool – who plays his cricket with Bulgaria  – is bucking the trend.
Omar was born in Letterkenny in 1997.  His parents are Sohail, a doctor, and Geraldine (née McAnenny), who is a former champion swimmer from Strabane. 
He was still a young boy when the family moved to Portlaoise in 2001 and it was there that his cricketing journey began.
Fast forward 25 years and Omar's career has reached international level and last season he made the highest T20 international score, hitting 99 not out for Bulgaria in their win over Serbia. 
"I've enjoyed cricket since I was a wee lad and myself and my father would play on the green in front of our house in Portlaoise," Omar told CricketEurope.
"One day as I was tonking my father for six, club legend/president/chairman/coach Roland Bradley pulled up in his car and asked would I be interested in joining Laois? I was six years old at the time and I've been involved with the club ever since."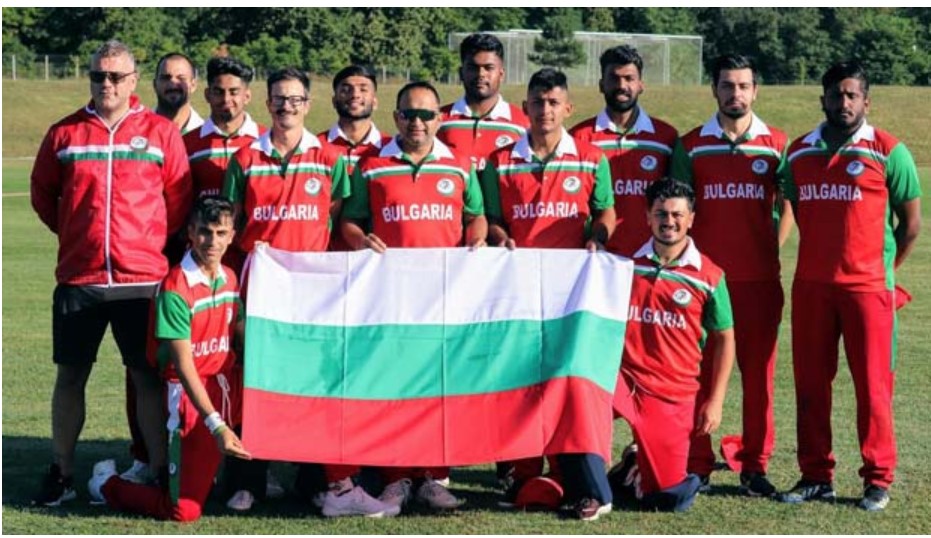 Omar quickly found a love for the sport and his natural talent was quickly spotted when he lined out for a host of Laois underage teams.   
"I was invited into the Leinster development system, where I was selected as a leg-spin bowler but to be consistent at such a young age in the art of wrist spin is incredibly tough," said Omar.
"I played a couple of youth interpros, and I was in the same development squad as Lorcan's brother Fiachra Tucker, and Harry Tector, but due to lack of game time in the higher divisions things didn't work out for me at the Leinster academy."
Omar switched his focus back to Laois, and made a total of 124 appearances at all levels for the club. He helped them reach the Irish National Cup final and clinch the Senior Two Cup.
He was busy off the field too, becoming a Level 2 coach while he was club secretary. He then left  Ireland to continue his medical education in Bulgaria.
"One of the main reasons I picked Bulgaria was I knew some cricketing colleagues who played club cricket there," he said.
"After arriving in Sofia I quickly got acquainted with the clubs in the area. Cricket is slowly but surely growing in Bulgaria with three teams in Sofia and about nine men's teams nationally, mostly consisting of foreign students like myself.
"We have introduced cricket into the curriculum in some schools, and have a small team of volunteers helping to progress this further as well as a women's team and structure."
After four years in Bulgaria Omar received his residency and qualified to play for the national team. He made his debut in 2021 against Luxembourg, and to date has won 20 caps, making three half centuries, including that unbeaten 99 against Serbia.
Away from cricket, Omar, who is 25,  has made three rugby international appearances for Bulgaria in friendlies. He also plays hockey to a high standard.
He recently returned to Ireland ahead of his final exams.
"In the future I plan to bring the guys on tour here to play a few games against my home club as well as a few others," he said.
"As for now I have returned to lovely Laois to play a full season of cricket and enjoy the experience of finally playing my first game on their new ground of 'The Abbey'."
Photos courtesy of  CricketEurope