The Seán MacCumhaills GAA Club Annual Golf Classic returns on Monday the 5th of June to the Ballybofey and Stranorlar Golf Club.
There are great prizes on the day from 1st, 2nd, 3rd and 4th Team Prizes, a Non-Golfers Team Prize, Ladies Team Prize and one for the Longest Drive.
Many thanks to all the businesses who have sponsored Tee Boxes for the Classic and in other ways.
Lafferty's Buses and the Navenny Grill have been sponsoring this event for years and we are grateful for their continued support.
The organisers are also looking for tee box sponsors, so please contact any senior player for information.
Team Entry fee is €100 which includes meal voucher and refreshments and is open to all. If you are interested in putting in a team, please contact Mary at Ballybofey and Stranorlar Golf Club on 074 91 31093.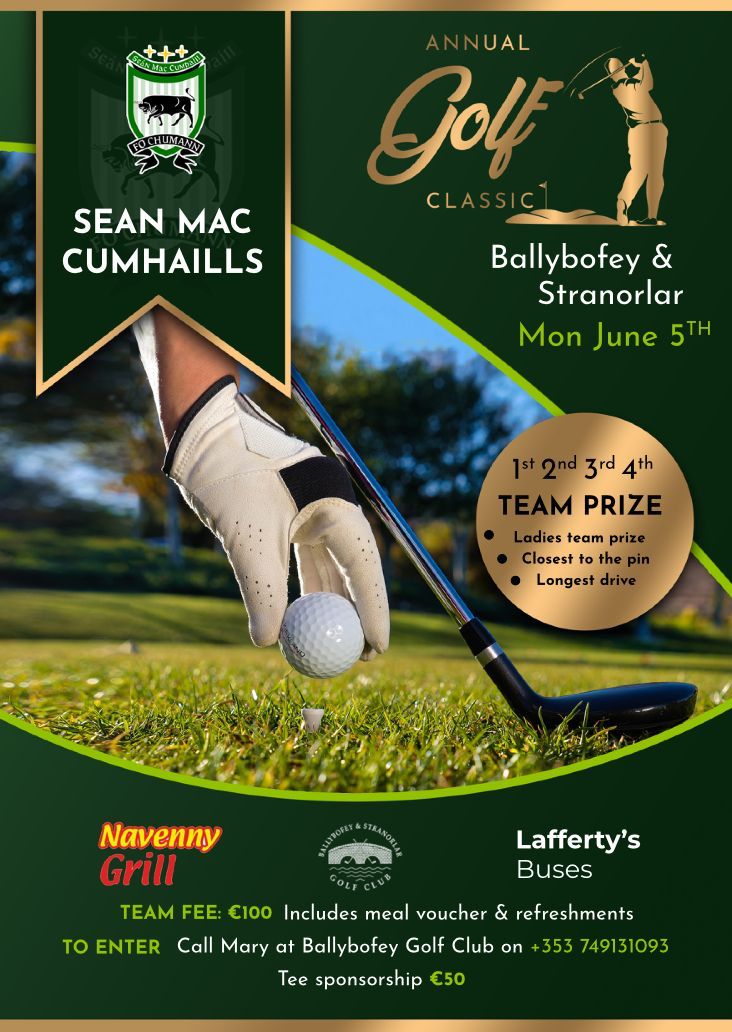 Tags: