The start of Lady Captain Siobhan's celebrations began on Tues 1st of August with the Lady Captain's Shootout Qualifier 18 Hole Stableford GOY.
This highly competitive competition was sure to bring out some big scores. Congratulations to everyone who qualified for the shootout. A very enjoyable and social evening of golf was had by all. Thank you to referee Nigel Doherty and assistant Paul Smyth.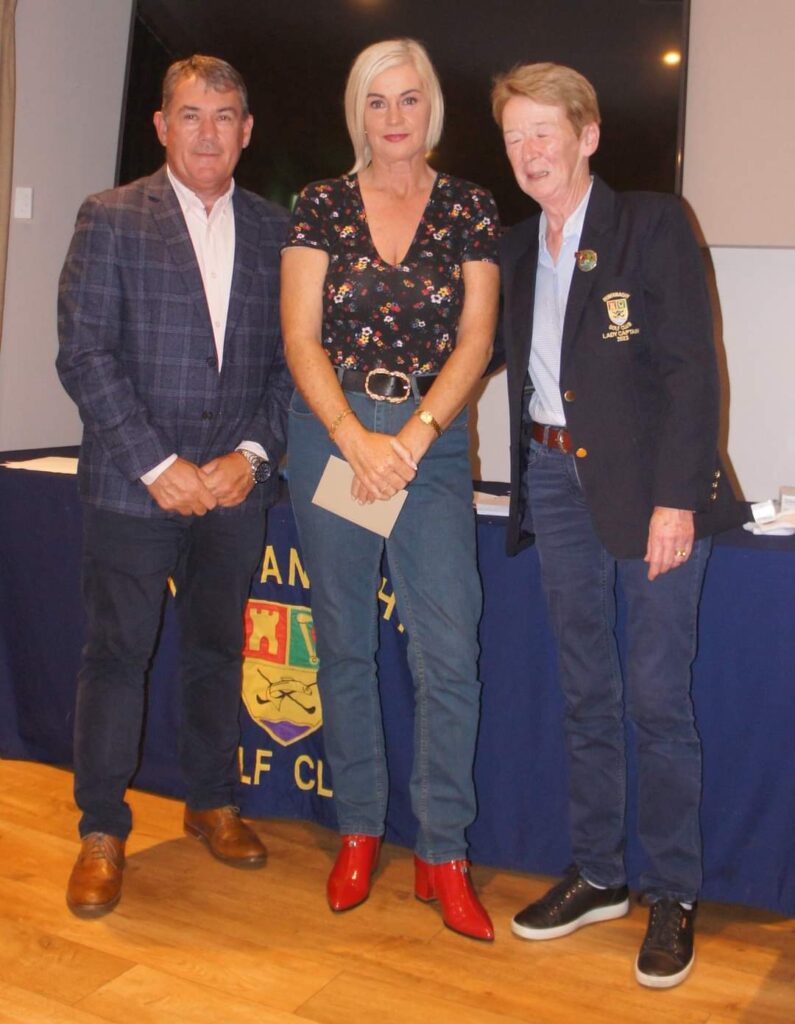 Lady Captain Siobhan was on hand to provide much needed refreshments and support for the evening. Everyone is looking forward to Lady Captain's day on Friday 11th August.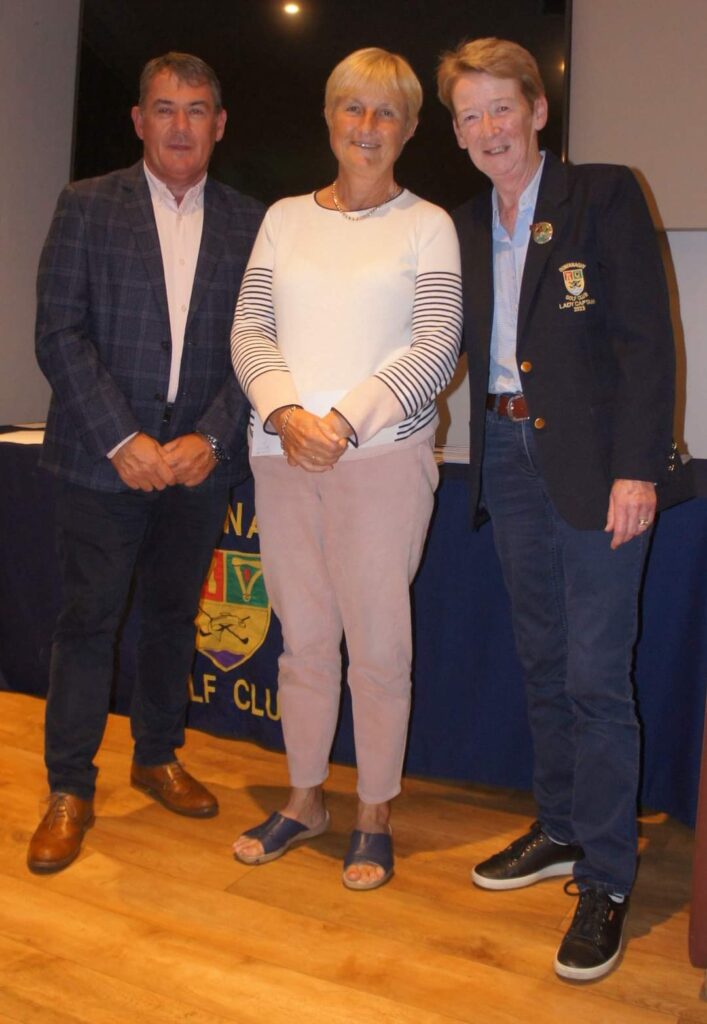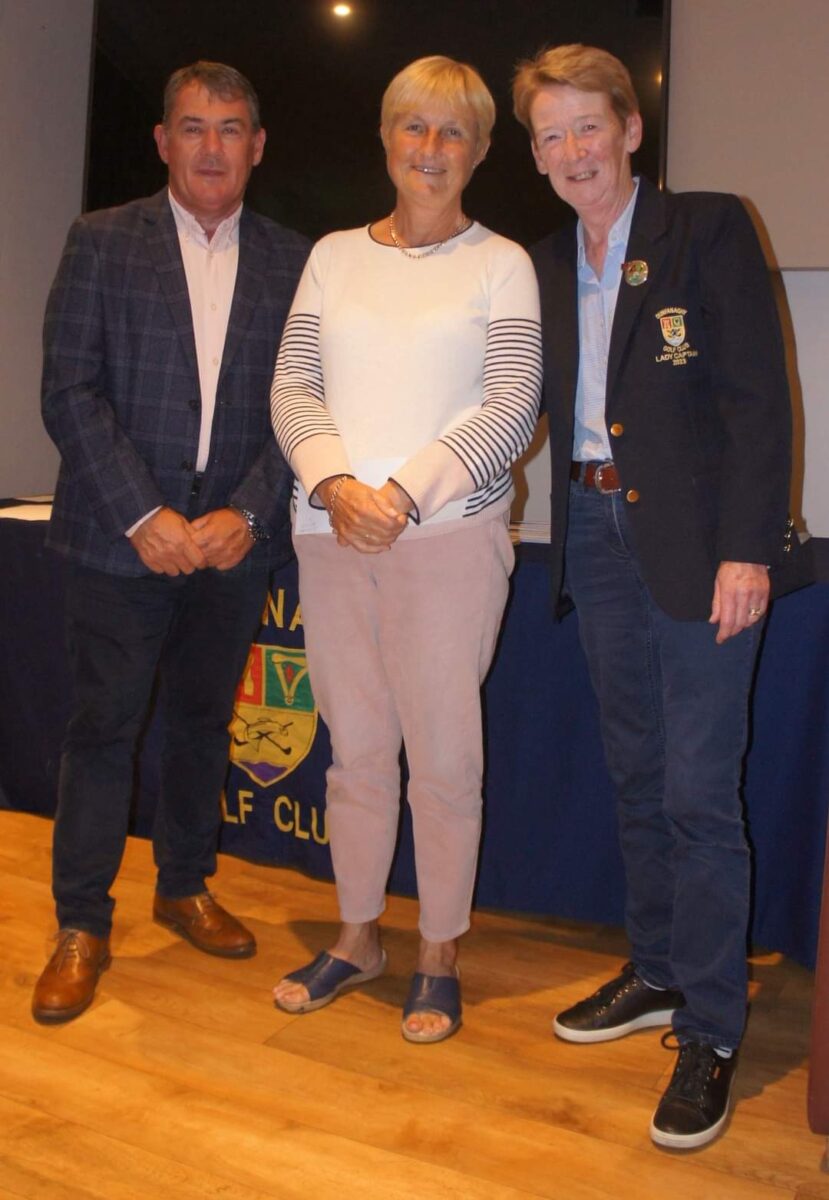 Tuesday 1st August 2023 Shootout Qualifier (sponsored by Gillian Robinson)
1st: Janice Doherty (26) – 39 pts
2nd: Amanda Witherow (24) – 39 pts BOT
3rd: Mary McColgan (17) – 38 pts BOT
Front 9: Siobhan Bogues (19) – 21 pts
Back 9: Grace O'Neill (15) – 21 pts
Twos: Olivia Moore – 2nd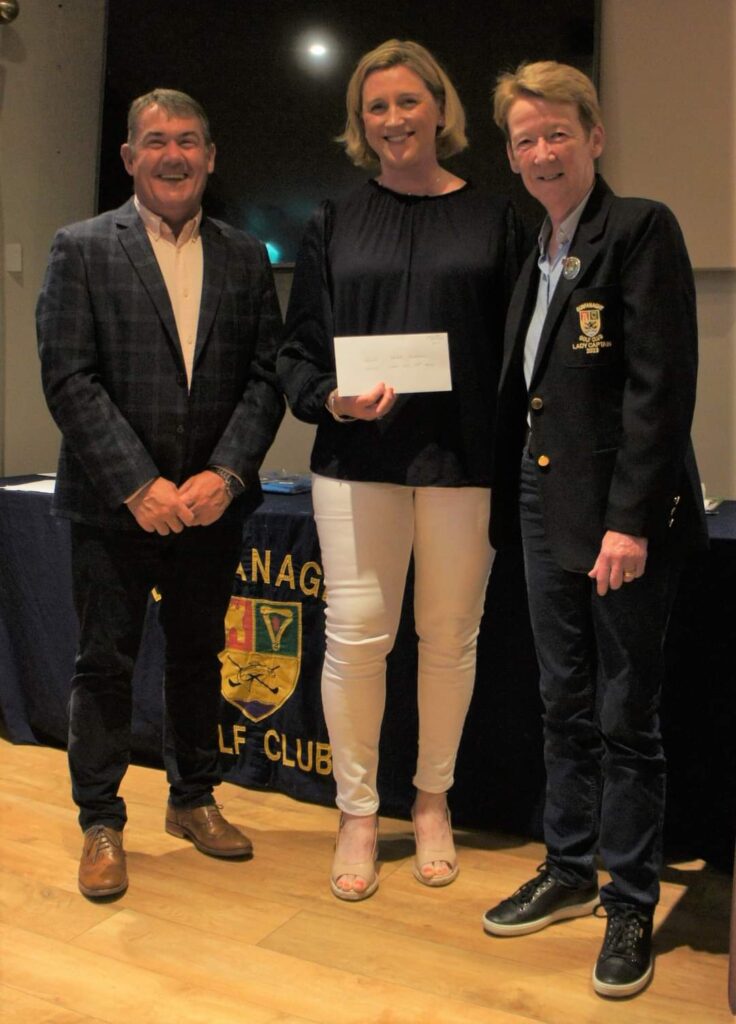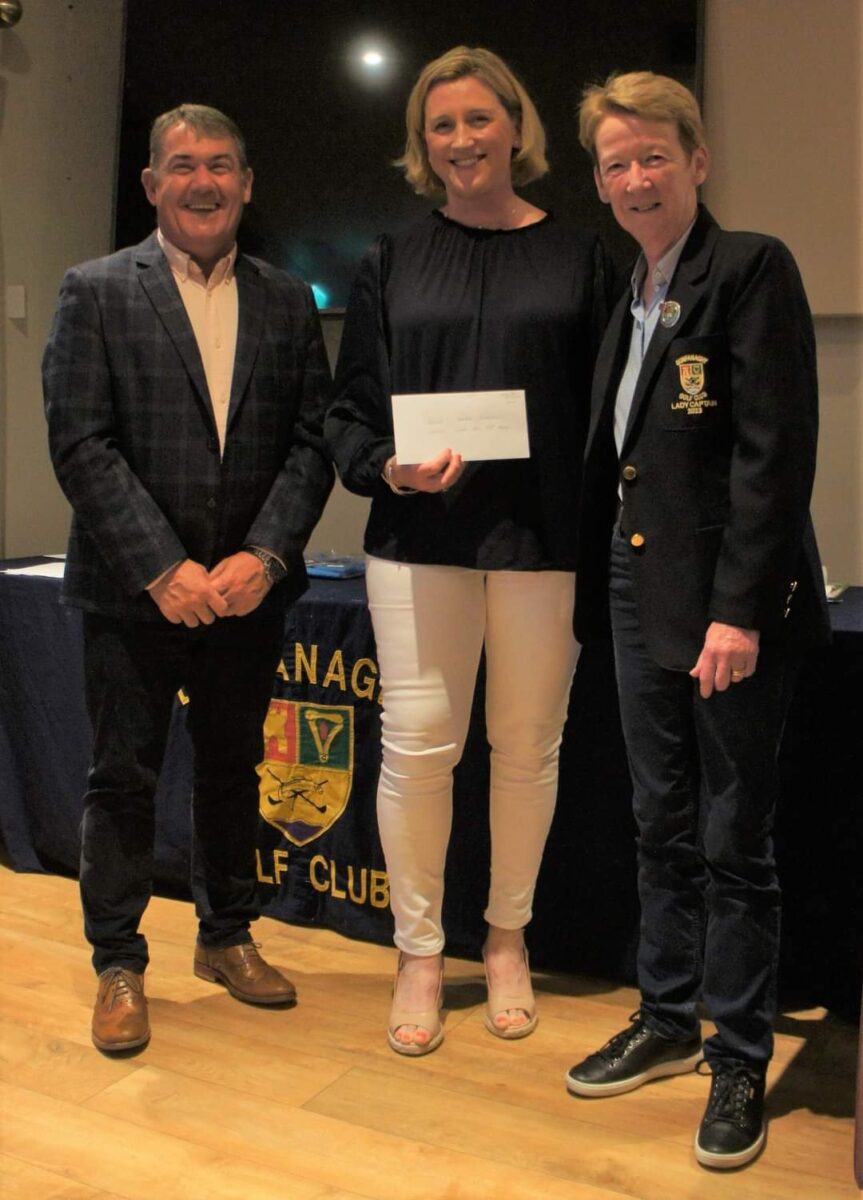 Shootout winner
Eilish Walsh has retained her shootout title for 2023, playing fabulous golf to secure the win. Congratulations to our new member Pauline Nixon-Black on placing runner up in the shootout.
Open Week results
The Ladies 18-Hole Open in Stableford took place on Tuesday 25th and Thursday 27th July and and was sponsored by McAuliffe's Craft Shop and B.C. Embroidery.
Tuesday 25th:
1st: Theresa Farrell (22) – 44 pts
2nd: Leontia Reynolds (29) – 41 pts
Gross: Jenny Boyd, Narin & Portnoo (11) – 25 Gross pts BOT
3rd: Eilish Walsh (29) – 40 pts
Front 9: Brighidin Hawke – Portsalon (50) – 20 pts BOT
Back 9: Diane Dick (24) – 21 pts
Visitor Prize: Vera Kearney, Letterkenny (23) – 37 pts BOT
Twos: Jenny Boyd, Narin & Portnoo – 17th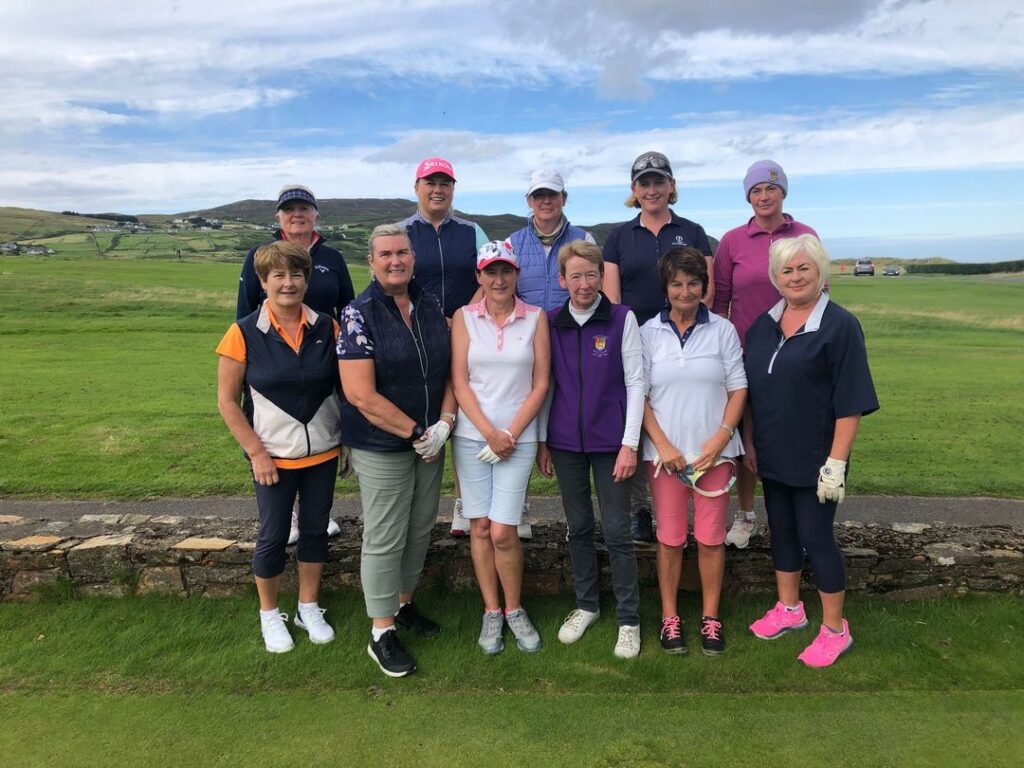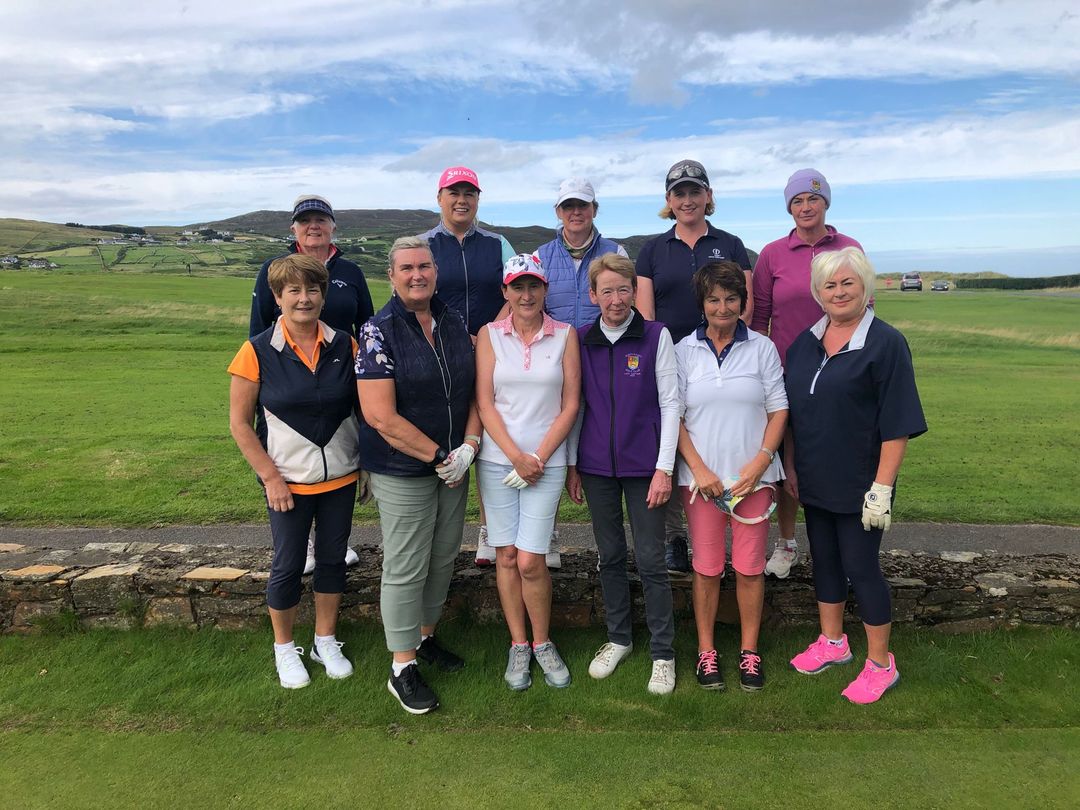 Thursday 27th:
1st: Orla Gallagher, Otway (15) – 40 pts BOT
2nd: Pamela Carleton (20) – 40 pts
Gross: Alex Barnes (06) – 28 Gross pts
3rd: Margaret Mark (29) – 39 pts
Visitor Prize: Eithne McIlroy, Dunmurray (14) – 32 pts
Front 9: Pauline Smyth (28) – 21 pts
Back 9: Paula Sweet (44) 23 – pts
Twos: Orla Gallagher, Otway – 13th Hole In One
Revive Ulster Final
The ladies are heading to Donegal golf club on Saturday 5th August to compete in the Ulster Final of the Revive Active competition. The club is delighted for the team and wish all the ladies selected for the team and team captain Heather Hamilton and assistant team captain Barbara Eakin the very best of luck on Saturday.