SuperValu Cardonagh is continuing its big brand sale, much to the delight of its customers.
With over 1,000 price cuts to be found in-store, there is certainly something for everyone.
This week, the spotlight is on sweets, with fantastic savings to be made on favourite treats such as crisps, chocolate, and fizzy drinks.
Offers include mix & match 3 for €5, selected sharing packs for only €2 each and XL pouches for €4!
Stock up for the weekend, movie nights or parties!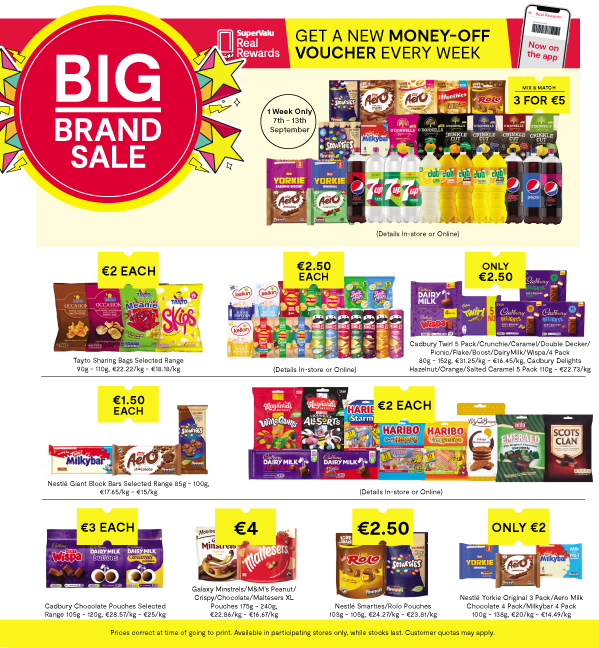 The team at SuperValu Cardonagh is committed to providing the best possible shopping experience for its customers, and the big brand sale is just one example of this.
Enjoy extra savings at SuperValu Carndonagh with new money off vouchers on the Real Rewards App. Find out more here https://supervalu.ie/rewards
SuperValu Carndonagh is open 8am-10pm seven days a week. Plus, they have autism friendly shopping time every Tuesday evening in store from 6-8pm with dimmed lights, relaxation music and stress balls to create a calm shopping environment for everyone.
SuperValu Carndonagh has all you need for quick and convenient shopping, including hot deli, fresh bakery, butchers counter, bookshop and off licence in store as well as an online shopping and click & collect service.
Tags: