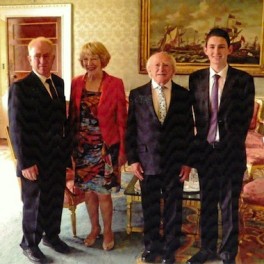 A young student's invitation to President Michael D Higgins to visit him in Donegal has backfired in a wonderful way!
Declan Coll, a 16 year old PCC student from Ballina, Falcarragh, thought it would be a nice idea to invite the President to our county.
The idea came to Declan after he a story about an American student who had written a request to President Obama asking him to visit his school.
Declan figured it was time the President came to our neck of the woods, so he wrote to him asking if he would like to visit his school Pobalscoil Chloch
...