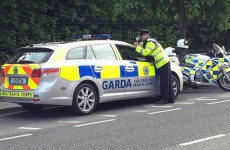 A DONEGAL motorist is among those who have topped the national shame list on National Slow Down Day, gardai have said.
It was the same yesterday - when a motorist was caught exceeding the speed limit in Bundoran - 108 in a 60-zone.
Today gardai said a motorist was caught speeding near Muff - doing 141 in a 100-zone.
An Garda Síochána conducted an intensive national speed enforcement operation for a 24 hour period from 7.00am Friday 28th to 7.00am Saturday 29th August 2015. This national "Slow Down" day, was supported by the Road Safety Authority
...