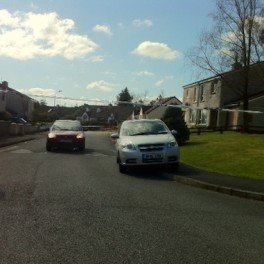 Gardai have sealed off a Letterkenny housing estate after the discovery of a suspected explosive device.
The device was found in the Glencar Park estate within the past hour shortly after 11am.
It is understood the device, understood to be a hand grenade, was dug up by a local man who was taking part in a clean-up of the state.
Detectives have sealed off the entrance to the estate.
The Army's Explosive Ordnance Disposal team have been contacted and it is understood the area will be sealed off for several hours until the device is
...