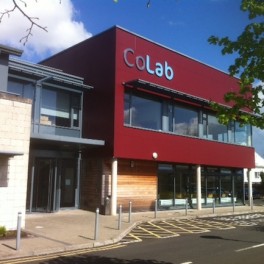 Work has started today on a massive 20,000 sq ft extension to Letterkenny's CoLab Building which hopes to create dozens of new start-up jobs.
Diggers have moved onto the site at the LYIT to start the new building which will house scores of new small businesses.
The extension was delayed due to objections by local residents but An Bord Pleanala gave the green light for the project.
The extension will double the size of the CoLab which boasts a number of local businesses including 3D Issue, SendMode, KeyedIn Solutions, Safetech and Donegal
...