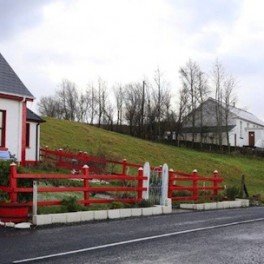 An 86 year old artist has taken a community group to court seeking an order for them to build an 8ft wall next to his Co Donegal home.
Patrick Coyle, from The Gallery, Keadue, Barnsmore, claims his privacy and tranquility have been ruined by the Barnesmore Community Development Group.
He brought an injunction at Letterkenny Circuit Court seeking to order the group to build a 2.4 metre wall next to his house.
In 2000 the group bought the old Barnesmore National School which closed down in the 1980s.
With some funding from the Department of
...