The Station House Hotel in Letterkenny has become the first 3-star Hotel in Co. Donegal to complete Failte Ireland's Accredited…
For more visit -->
A man who headbutted a supermarket manager after he was asked to move his car from outside the store has…
If you are planning on selling or buying property in Donegal then it just got so much more efficient with…
The Station House Hotel in Letterkenny has become the first 3-star Hotel in Co. Donegal to complete Failte Ireland's Accredited…
Army Technical Officers have carried out two controlled explosions in Creggan this afternoon. The first controlled explosion took place just before…
What's new from Donegal Daily
Donegal Daily is delighted to announce a brand new service for our diaspora readers around the globe.
The new service, which will begin in January, will tell the story of how Donegal people are leading the way from Glasgow to New York and from Sydney to Singapore.
We will still be bringing you the best local news and sport the moment it breaks from back home but we will also be letting you know how Donegal people around the globe are getting on.
So watch this space and thank you for your continued support for Donegal's biggest news and sports website.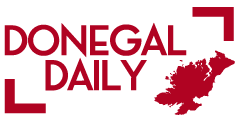 error:
Content is protected