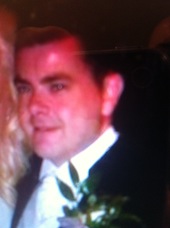 The town of Raphoe has been plunged into mourning following yesterday's tragic road accident which claimed the life of one of its most popular young residents.
Hugh Shalvey was killed when his motorbike struck a jeep and trailer at Oakfield Demense around 4pm.
The 35 year old, who was originally from Co Monaghan, was married to well-known local woman Edel O'Donnell who works with Donegal County Council.
The couple had only married two years ago and are extremely well-known in the area.
Mr Shalvey was a lift mechanic and was described as
...