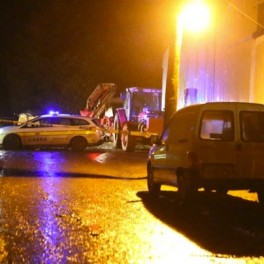 There has been a huge outpouring of grief across Donegal following last night's tragic incident in which two men lost their lives following a freak accident.
The two men, both aged 52, were life-long friends Kevin Woods and Seamus Hegarty, both from the Raphoe area.
The men were working to change a tyre on a tractor at a farm at Monellan, Crossroads, Killygordon when the tyre is believed to have exploded.
The explosion hit the men and they both died instantly at the scene.
Both men have been described as hard-working and decent men who both
...