The Mayor of Donegal Cllr Cora Harvey has described as "disgraceful" the confirmation by the Taoiseach that the long promised constitutional referendum on Children's Rights will not be held in 2011.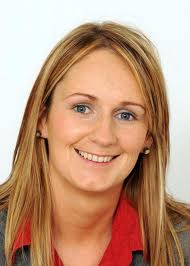 Mayor Harvey said the referendum is already long overdue and described the new setback as "disgraceful."
"It is disgraceful that this Fine Gael/Labour Coalition is to further delay the long promised and long overdue constitutional referendum on the rights of children.
"These parties played a key role in the Oireachtas committee which agreed a wording to strengthen the rights and protections of children in the Constitution," she said.
In its General Election manifesto the Labour Party stated  – 'The delay in proceeding with the referendum on children's rights is unacceptable. Labour will ensure that a children's rights referendum is urgently progressed.'
And in ts General Election manifesto Fine Gael stated – 'As a priority Fine Gael will ensure children's rights are strengthened through a Constitutional referendum.'
However Mayor Harvey said the Government has so far failed children since coming onto office.
"The Taoiseach has now stated that there will be three referendums held in the autumn but not the referendum to protect children. The Coalition has failed on children's rights before they even reach 100 days in office. This regressive decision must be over-turned."
Ends
Tags: