Donegal's Road Safety Officer has pleaded with people to play their part in helping to cut the number of deaths and injuries on the county's roads.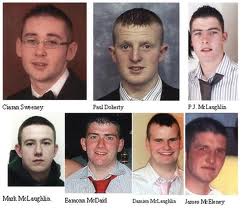 Eamon Browne's plea comes on the first anniversary of the country's worst ever single road accident which claimed the lives of eight men in Inishowen on this day exactly a year ago.
Mr Browne said that although a huge amount of work has been done to improve road safety since that horrific smash outside Clonmany, more can be done.
And he said that each and every motorist and passenger must do their part to make Donegal's roads a safer place.
"Attitudes to road safety in Donegal are changing but we still have a long way to go.
"The bottom line is that it is up to each and everyone one of us to make sure our roads are safer places when we get behind the wheel.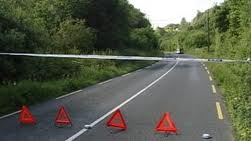 "There has been a huge amount of work put into changing these attitudes and educating out young drivers since last year's crash in Inishowen but we still have a long way to go," he said.
Inishowen TD Padraig MacLochlainn said he still fears one moment of madness could spark yet another tragic accident.
"Things are improving but we all know that it only takes one incident to send us back to where we were this time last year.
"I am appealing to all drivers, but especially to younger drivers to slow down and think about their driving," he said.
The families of the eight men killed in last year's crash have decided not to hold one memorial service to remember their loved ones.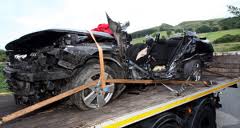 Instead the families of Eamon McDaid, 21, of Ballymagan, Buncrana, PJ McLaughlin, 21, of Burnfoot, Ciaran Sweeney, 19, of Ballyliffin, James McEleney, 23, of Clonmany, Mark McLaughlin, 21, of Fahan, Paul Doherty, 19 of Ballyliffin, Damien McLaughlin, 21, of Buncrana and Hughie Friel, 66, of Urris will all hold their own private ceremonies.
Ends
Tags: