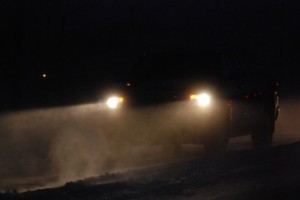 MET Eireann has issued a weather warning tonight for frost and fog in Co Donegal, creating difficult driving conditions inland.
Temperatures could drop to -3 in some rural areas overnight, following widespread frost on Friday night/Saturday morning.
Fog will be dense in places and there are already reports of thick fog on Barnesmore Gap this evening.
The same cold night-time conditions are expected to continue right through until Wednesday.
The good news is that we will have bright sunny days for Sunday, Monday and Tuesday – with temperatures between 9c and 12c.
© 2011 donegaldaily.com, all Rights Reserved
Follow us on www.twitter.com/donegaldaily
Follow us on www.facebook.com/donegaldaily
Sell anything on www.donegaldailyclassifieds.com
Tags: